Afghanistan: The devastating consequences of civil wars
Afghanistan's past: Soviet invasion in 1978, outbreak of the civil war. Consequence: refugees. Withdrawal of Soviet troops in 1989, mujahideen take Kabul. Outbreak of yet another civil war. Consequence: refugees. Overthrow of the Taliban regime after 9/11 by an alliance lead by the US. Bloody internal struggles. Consequence: refugees. Afghanistan's future: despite uncertain circumstances, approx. 4 million refugees have returned from Pakistan and Iran and now are trying to settle down again in their home country.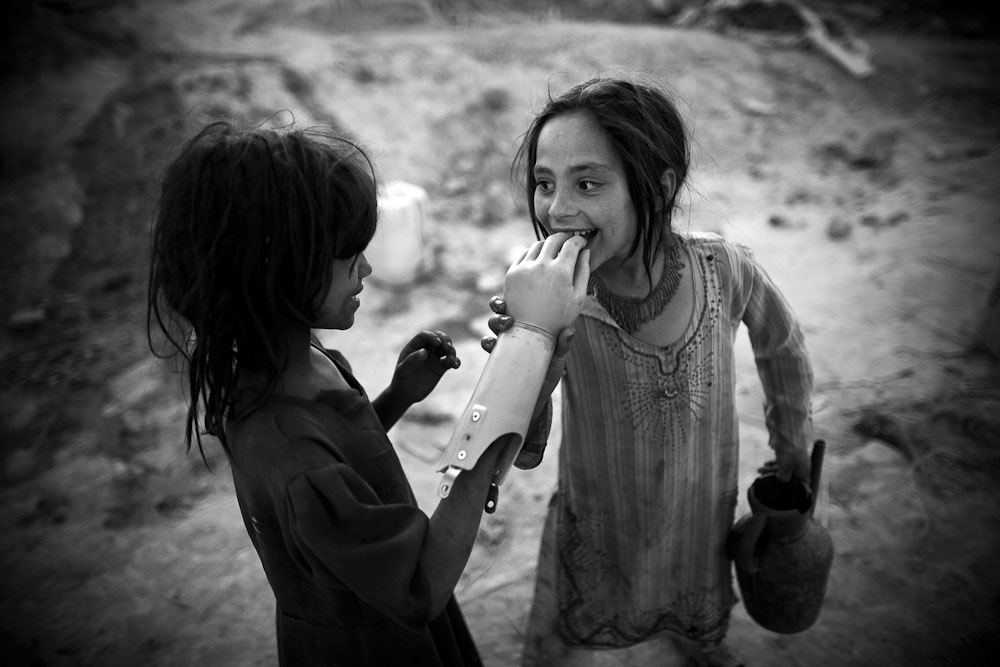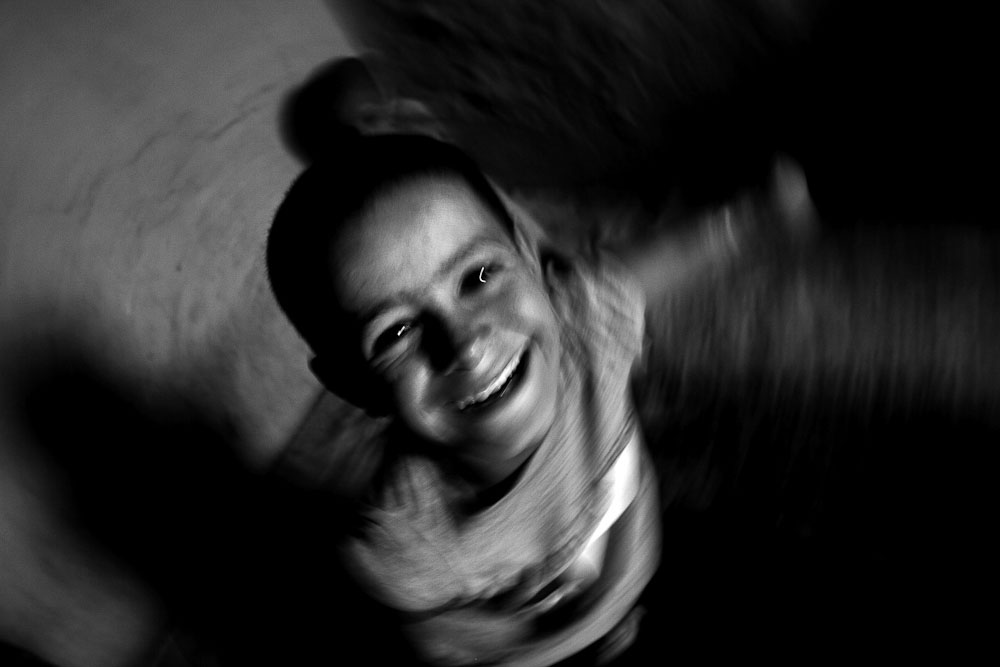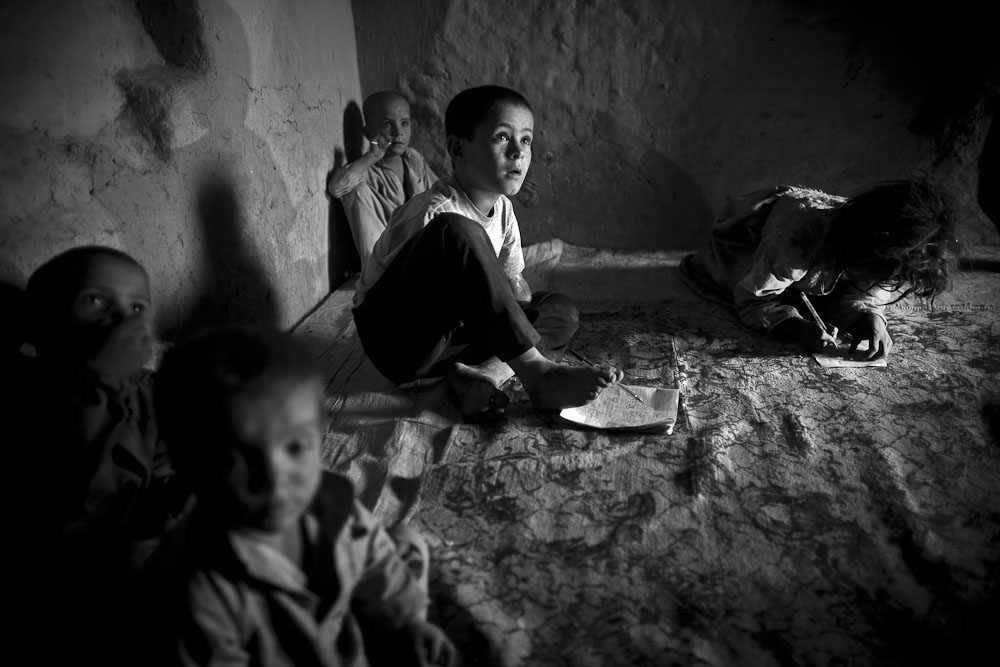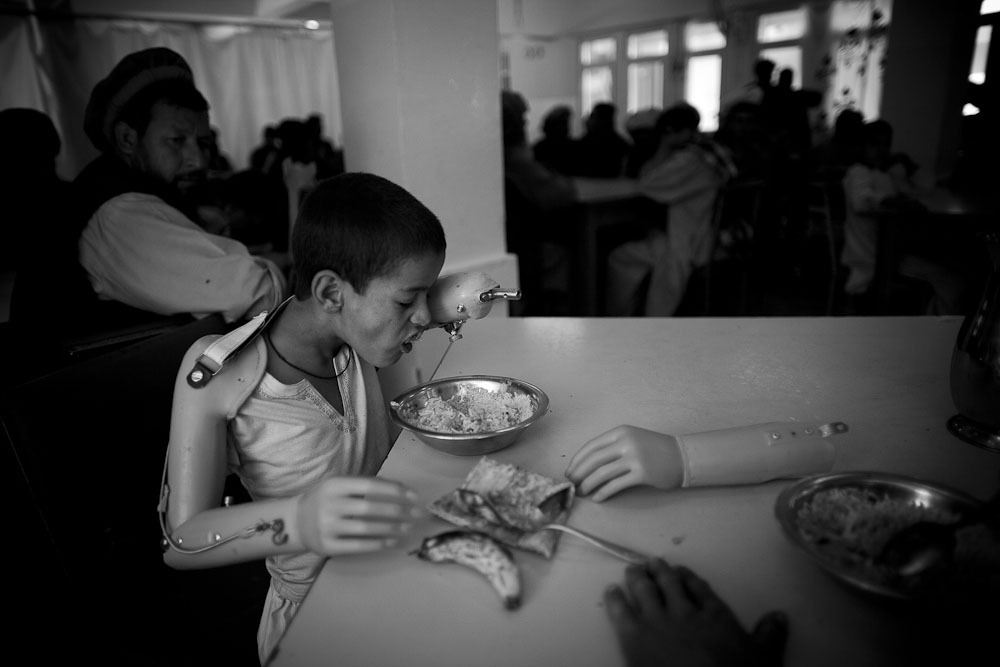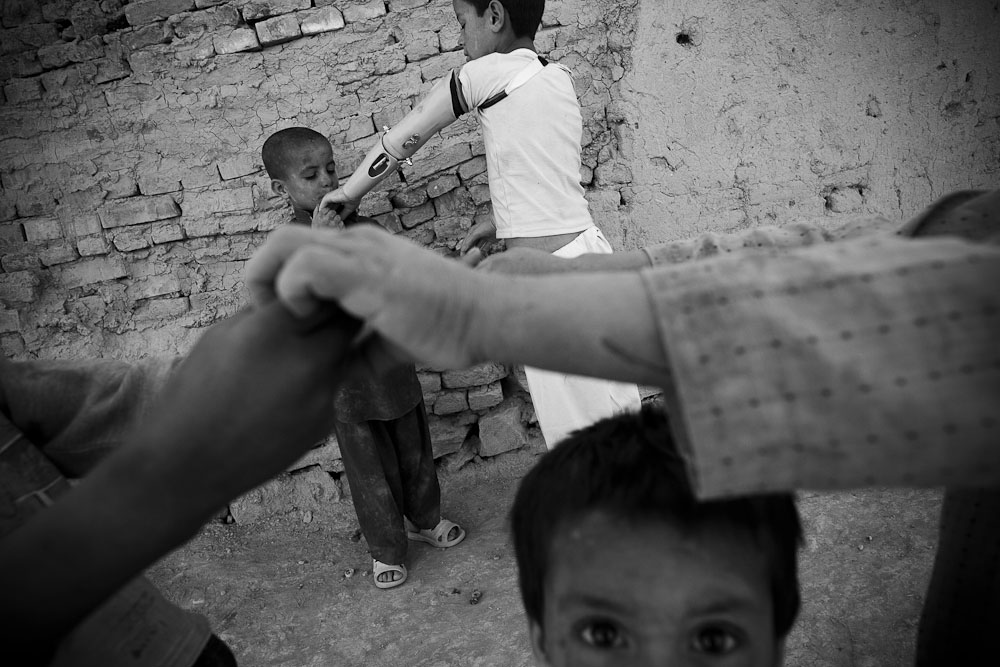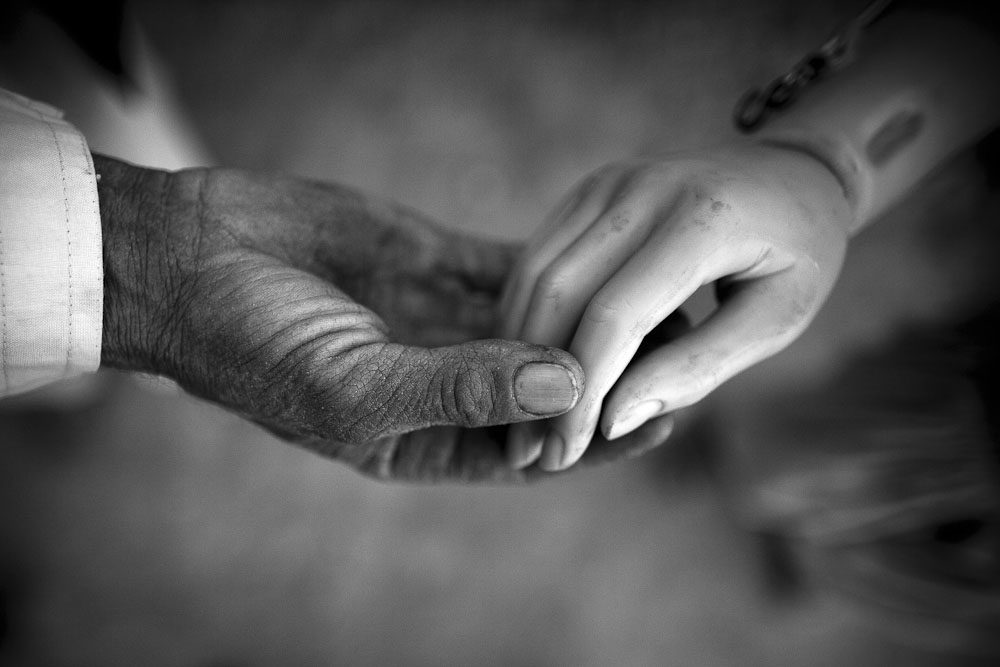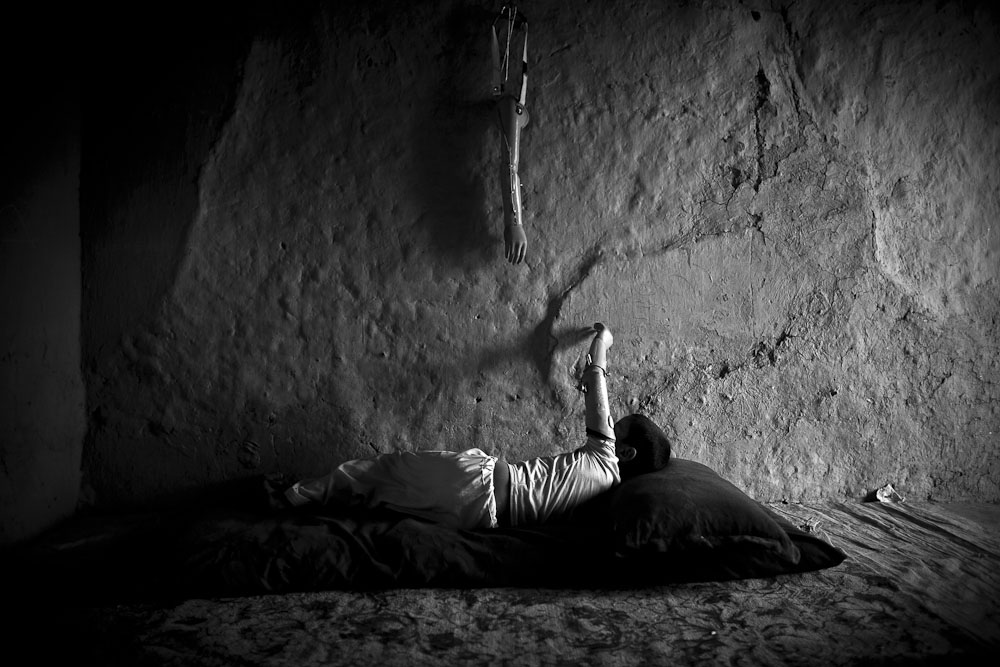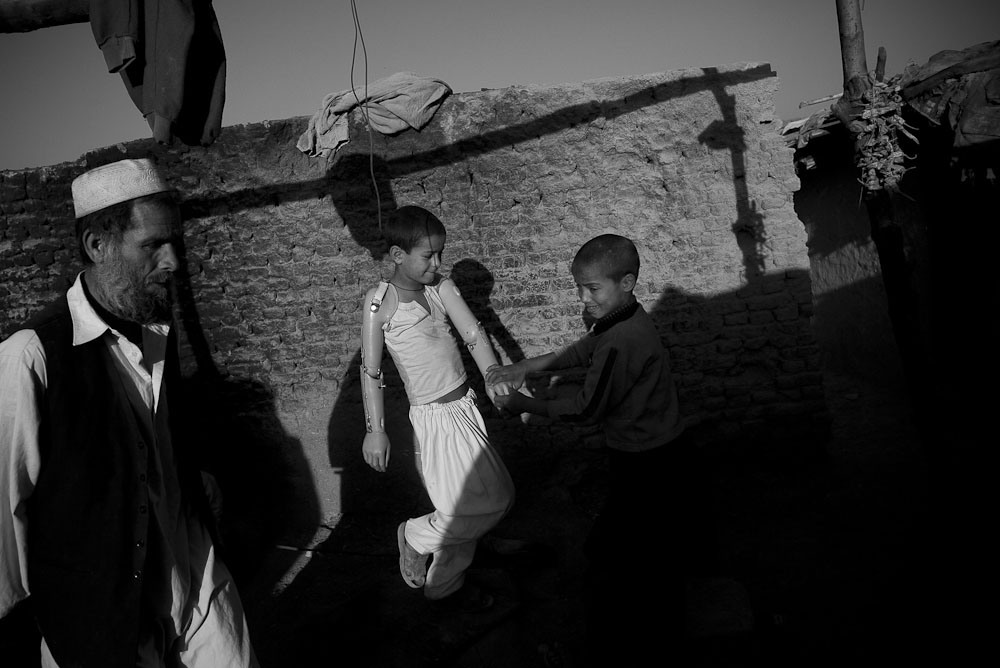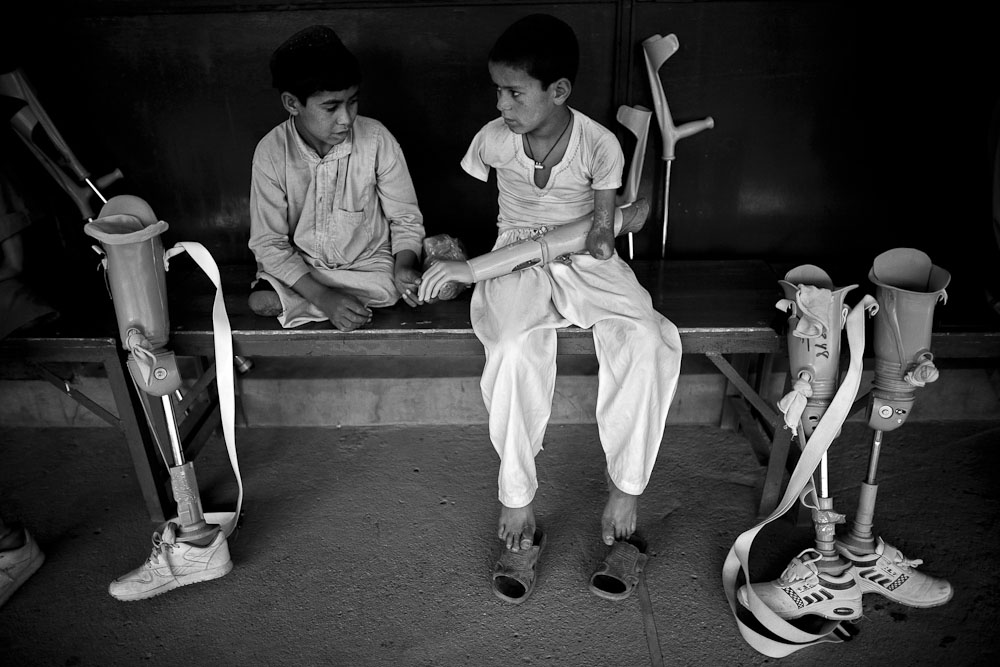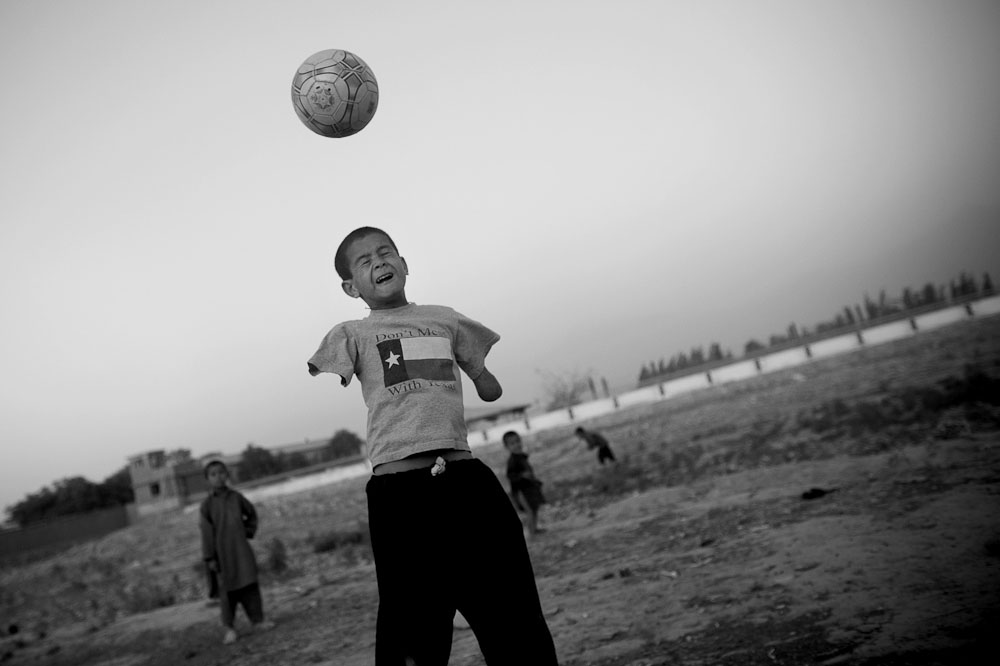 Among these refugees was the family of 8-year-old Akram. They looked for shelter in the Pakistani city of Peshawar. Even as a small boy, Akram tried to make some money by collecting scrap on a garbage dump in Peshawar. While rummaging through the garbage, he once accidentally touched a non-insulated cable. Both his hands and arms had to be amputated because of severe burns. In the meantime, Akram's family has returned to Kabul where he received arm prostheses thanks to the help of the International Red Cross. Looking at the pictures taken by Iranian photographer Majid Saeedi, we are astonished by the natural way the children treat each other and their compassion for each other. Majid Saeedi has also captured the playful ease shown by healthy children when handling these 'spare body parts'. The horrible realization of being severely disabled for one's whole life, however, only sets in when people get older. And this realization is cruel because it's final.
Biografie: Ed Kashi
Ed Kashi is a photojournalist, filmmaker and educator dedicated to documenting the social and political issues that define our times. A sensitive eye and an intimate relationship to his subjects are signatures of his work.
As a member of the prestigious photo agency VII, Kashi has been recognized for his complex imagery and its compelling rendering of the human condition.
"I take on issues that stir my passions about the state of humanity and our world, and I deeply believe in the power of still images to change people's minds. I'm driven by this fact; that the work of photojournalists and documentary photographers can have a positive impact on the world. The access people give to their lives is precious as well as imperative for this important work to get done. Their openness brings with it a tremendous sense of responsibility to tell the truth but to also honor their stories."
Kashi's images have been published and exhibited worldwide. Another of Kashi's innovative approaches to photography and filmmaking produced the Iraqi Kurdistan Flipbook with MediaStorm, which premiered on MSNBC.com in December 2006. Using stills in a moving image format, this creative and thought-provoking form of visual storytelling has been shown in many film festivals and as part of a series of exhibitions on the Iraq War at The George Eastman House. Also, an eight-year personal project completed in 2003, Aging in America: The Years Ahead, created a traveling exhibition, an award-winning documentary film, a website and a book which was named one of the best photo books of 2003 by American Photo.
Along with numerous awards, including a Prix Pictet 2010 Commission and honors from Pictures of the Year International, World Press Foundation, Communication Arts and American Photography, Kashi's images have been published and exhibited worldwide, and his editorial assignments and personal projects have generated six books. In 2008, Curse of the Black Gold: 50 Years of Oil in the Niger Delta was published, and June 2009, saw the publication of Kashi's latest book THREE, based on a series of triptychs culled from more than 20 years of image making.
In 2002, Kashi and his wife, writer / filmmaker Julie Winokur, founded Talking Eyes Media. The non-profit company has produced numerous short films and multimedia pieces that explore significant social issues. The first project resulted in a book and traveling exhibition on uninsured Americans called, Denied: The Crisis of America's Uninsured.
"Ed Kashi is intelligent, brave and compassionate. He always understands the nuances of his subjects. He fearlessly goes where few would venture. And he sympathetically captures the soul of each situation. Ed is one of the best of a new breed of photojournalistic artists." David Griffin, Executive Editor of Electronic Publishing, National Geographic.