Patricia Willocq, Belgium
Democratic Republic of Congo: White Ebony
On the African continent, people have all different kinds of skin colors, some of which can make life easier, some of which harder. One type of skin stands out more than others: extremely white skin in combination with unusually light hair and blue or green eyes. Depending on the angle of the light, they may even appear to be red. People with such a physical appearance are stared at, laughed at, ostracized and bullied.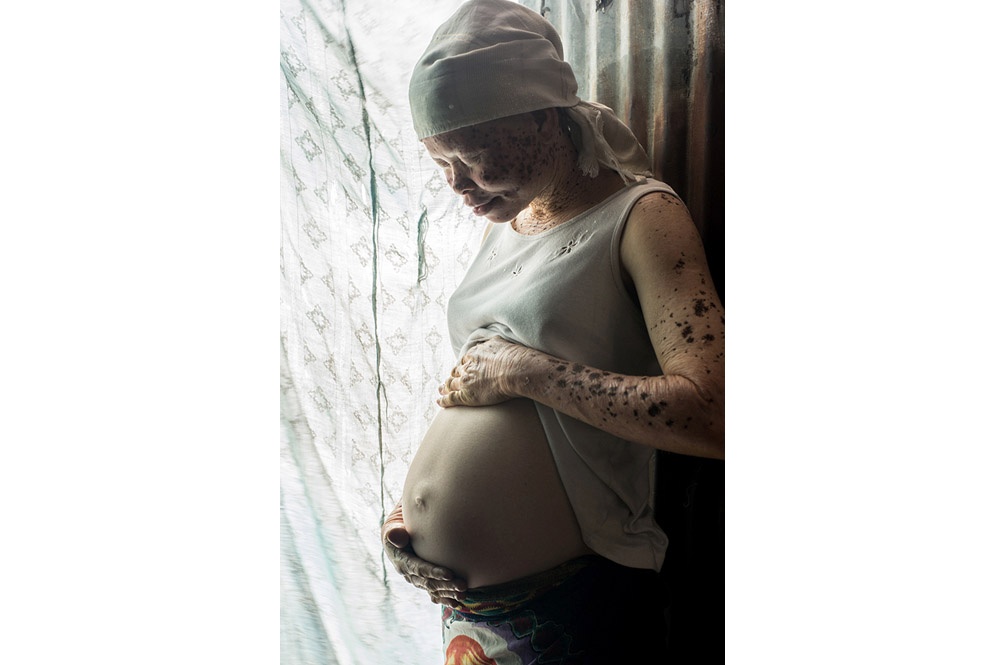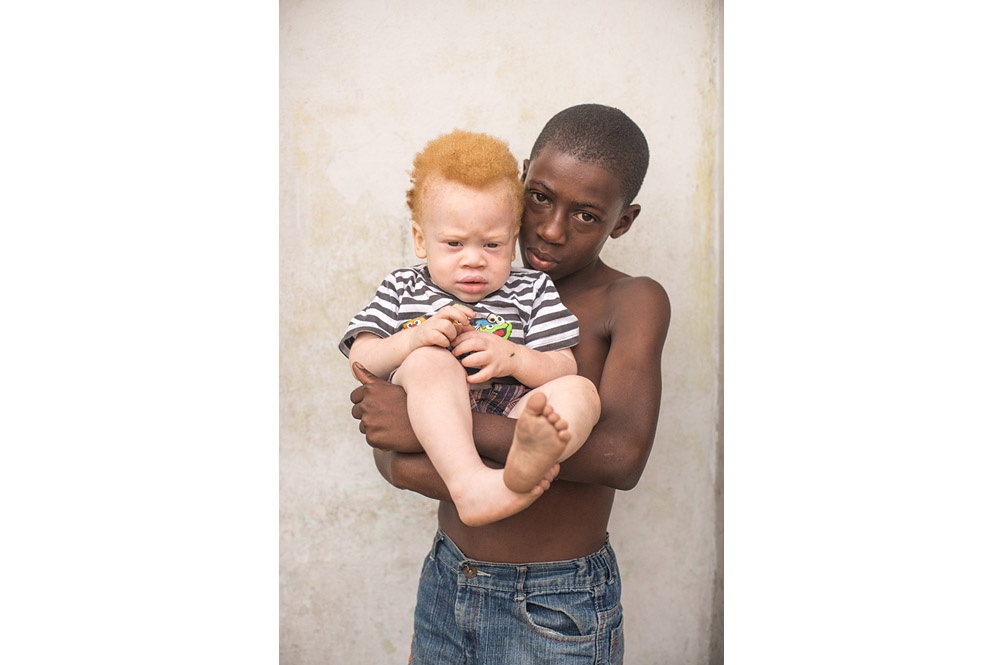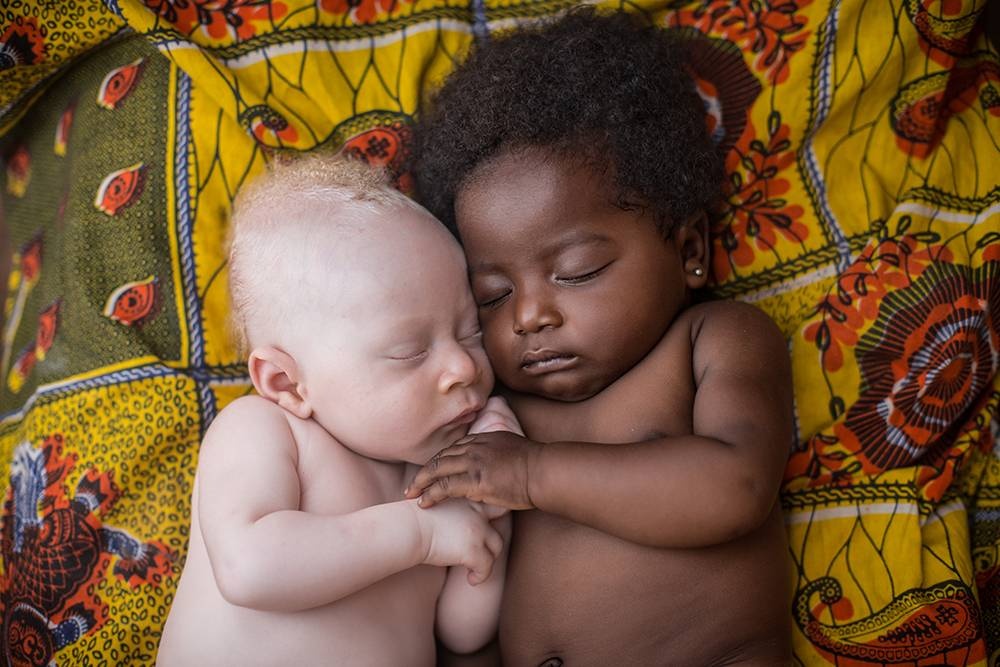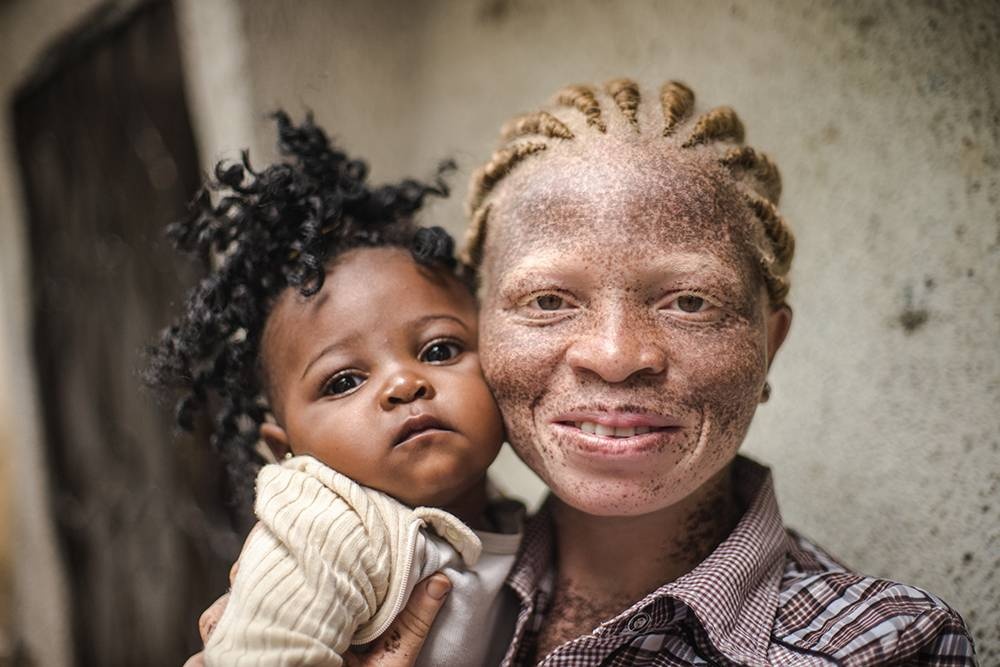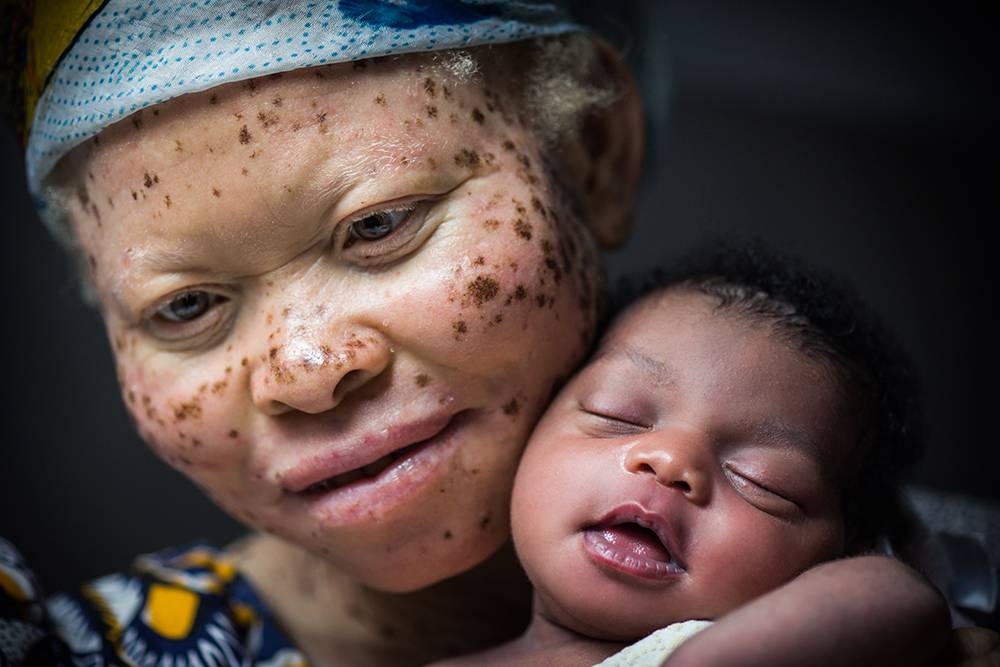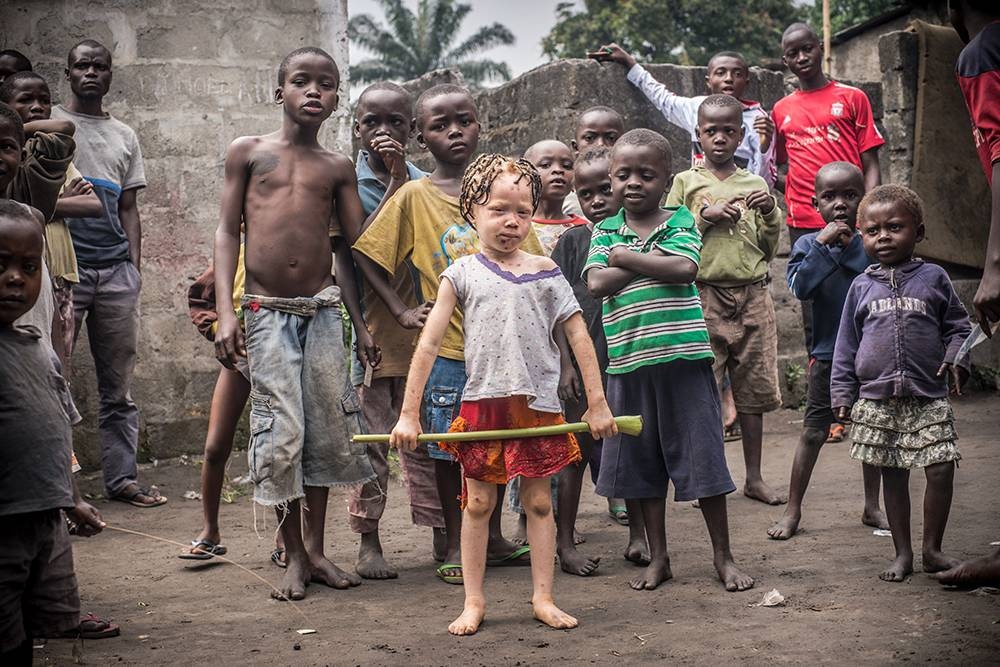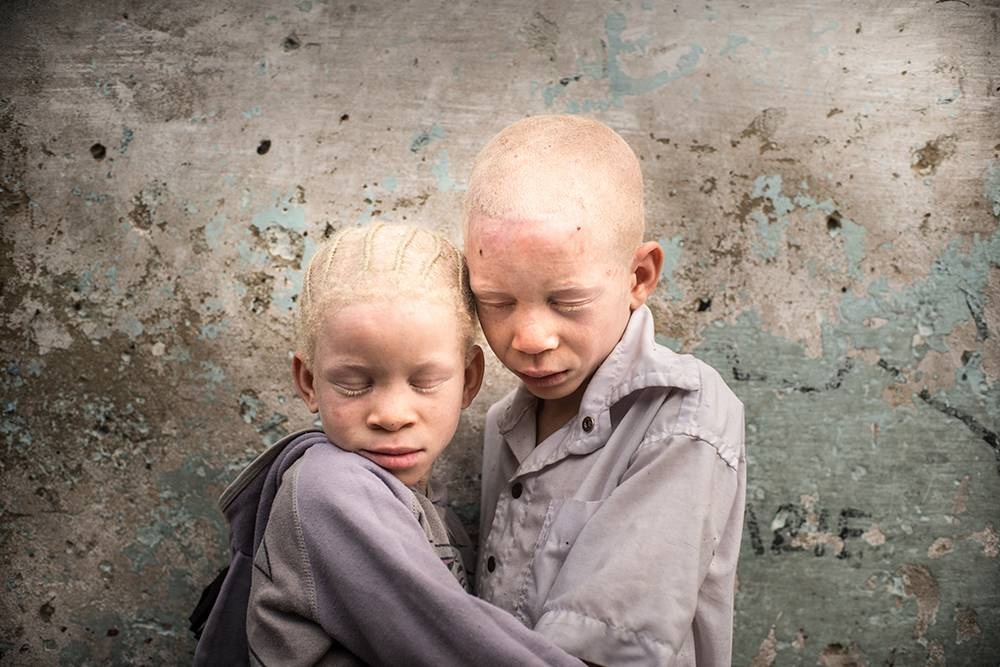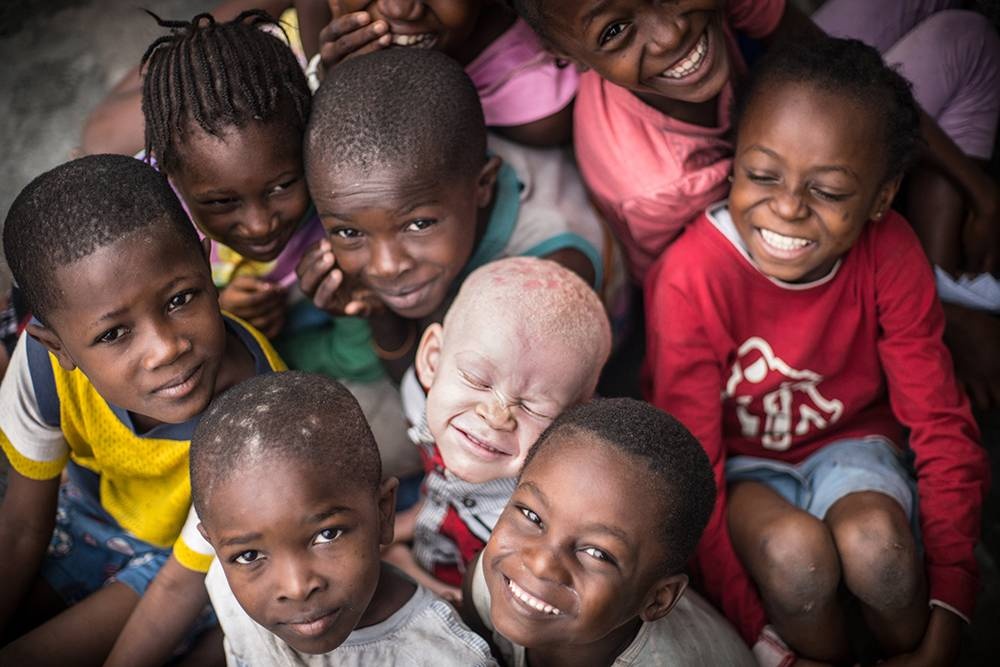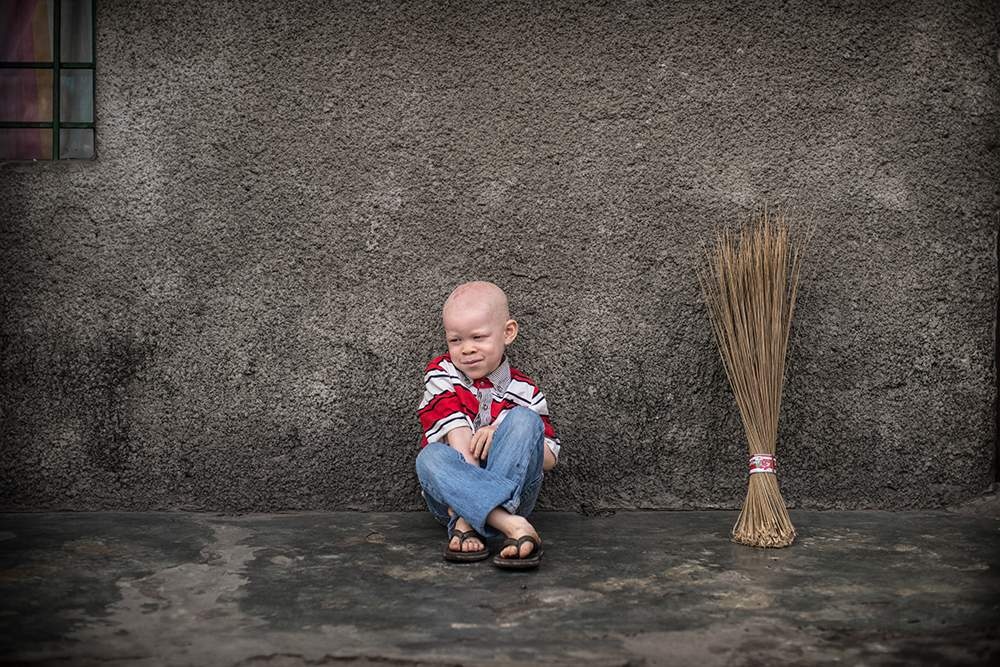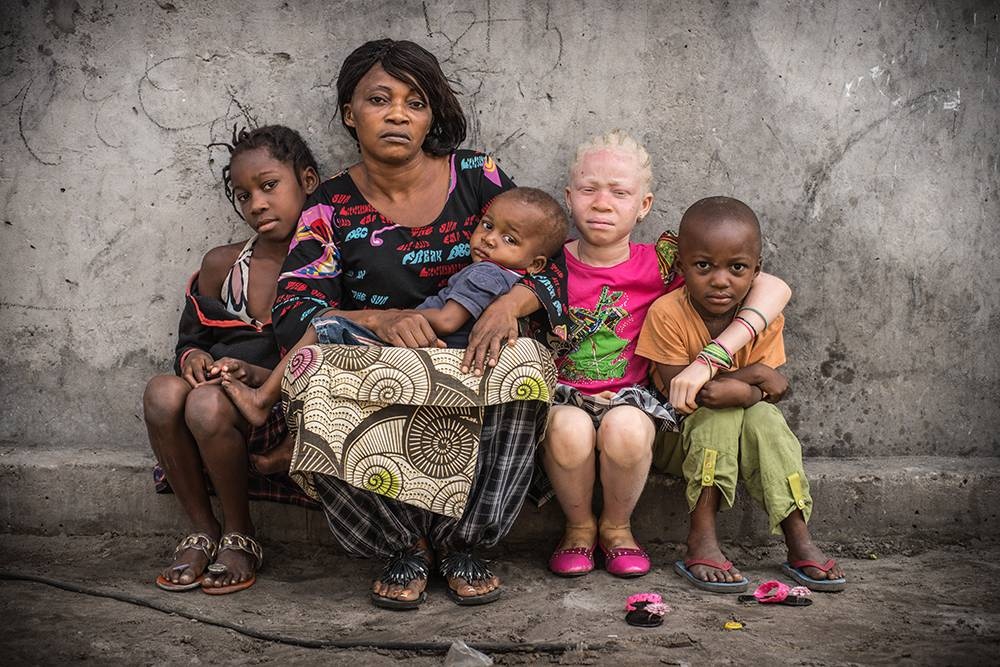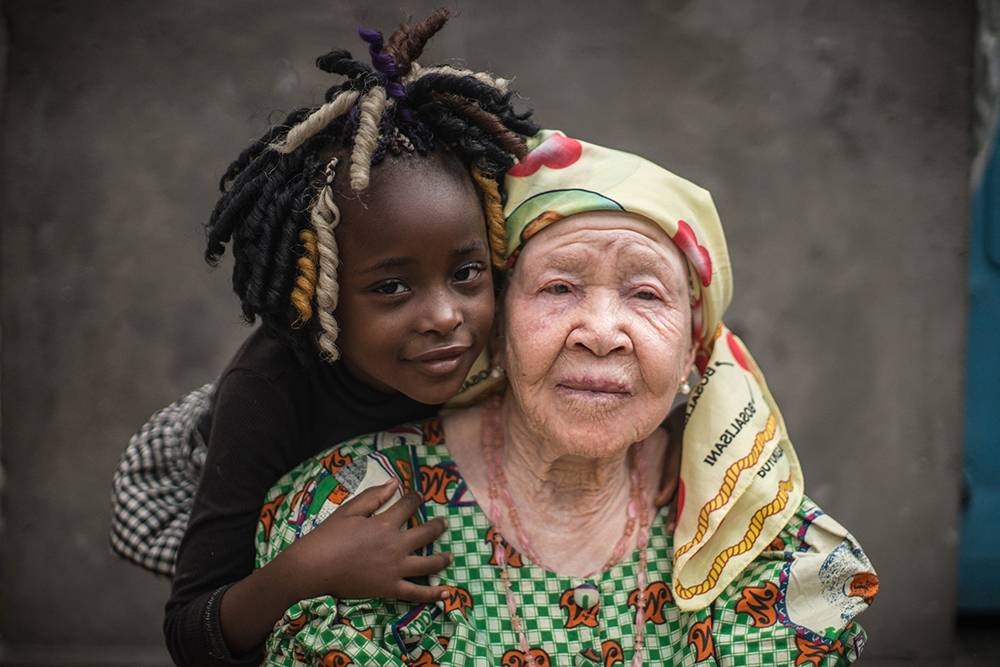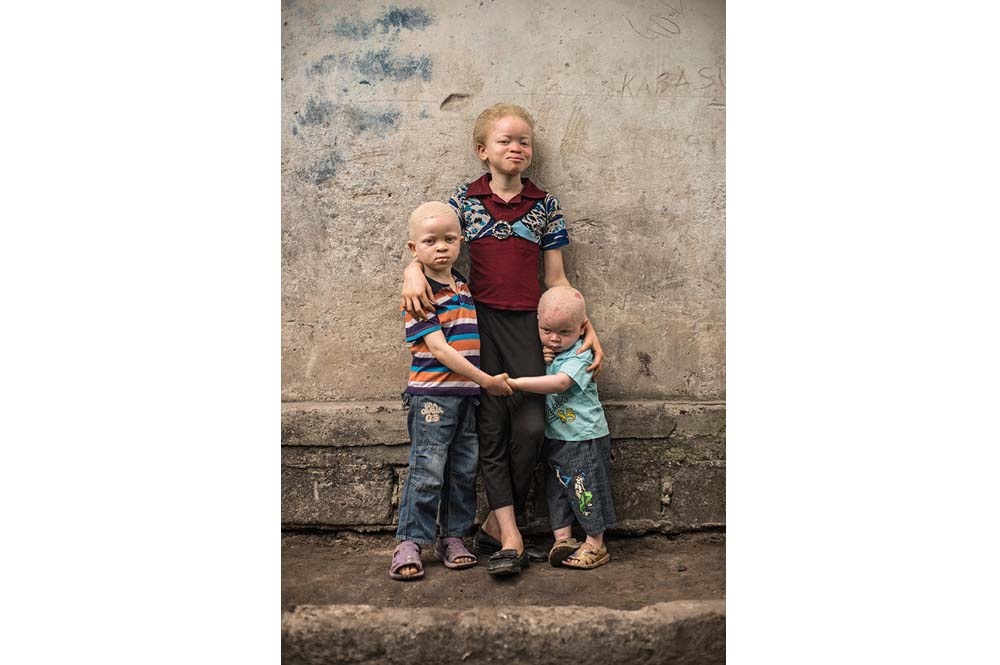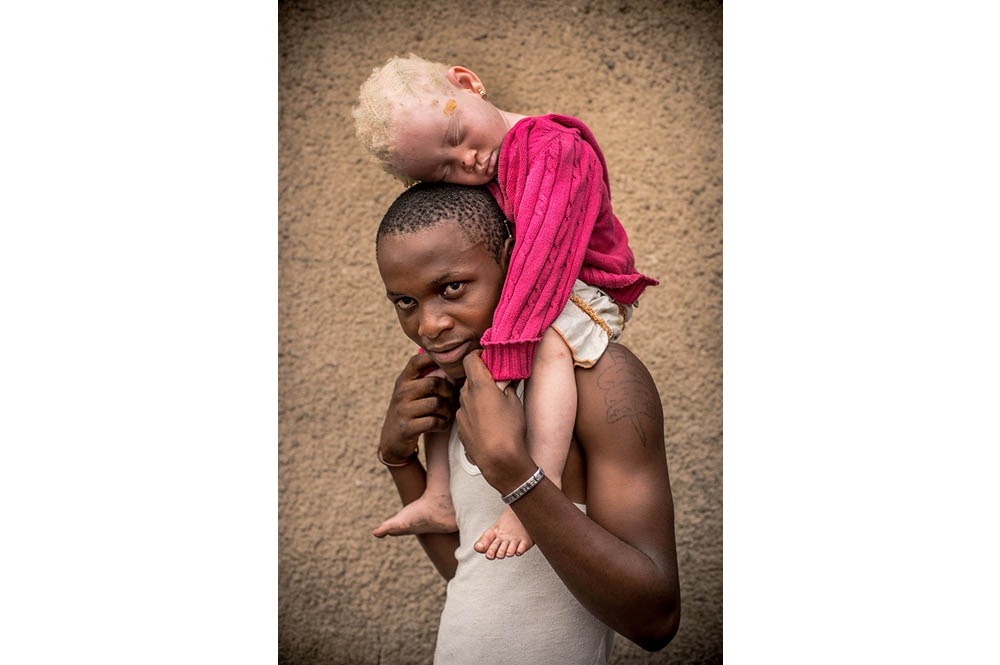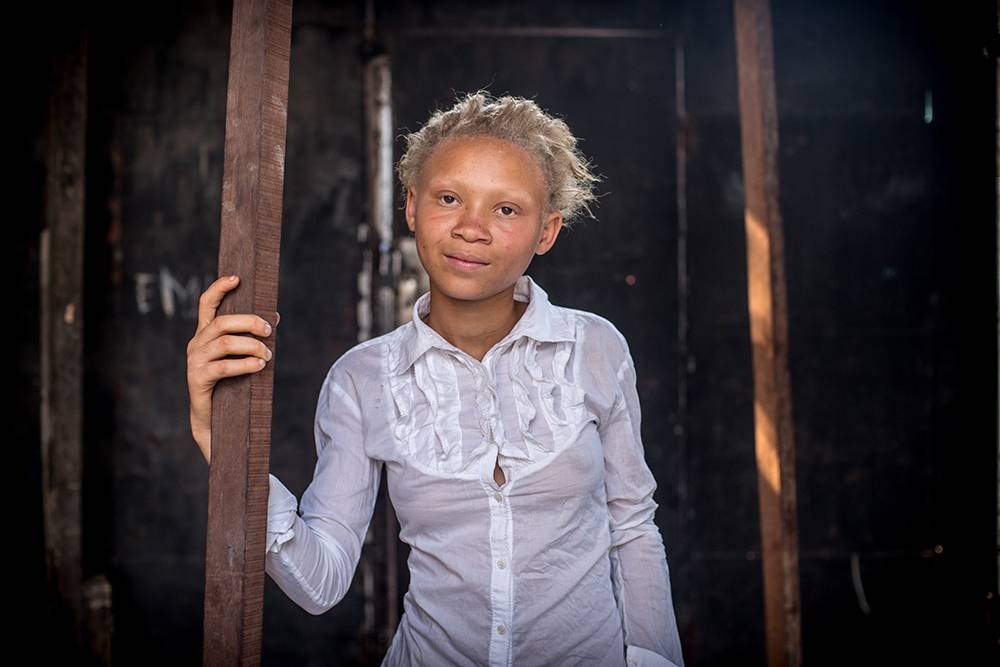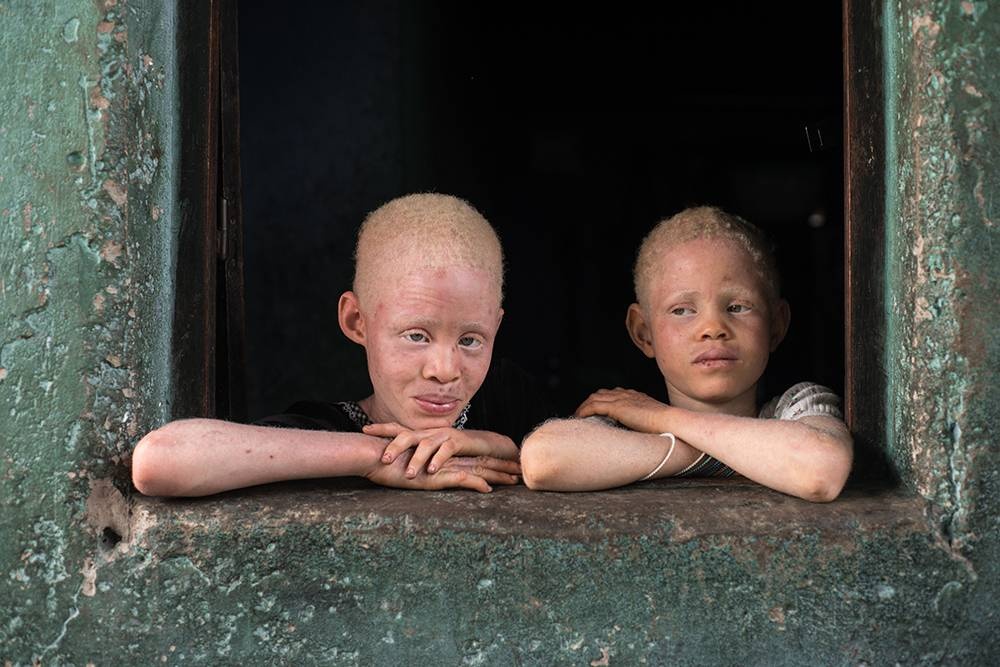 Click on a picture to enlarge.
The scientific term for this inherited condition that affects the production of melanin is albinism. It causes a lack of dark skin pigments in the skin, hair and in the iris of the eye.
People affected by albinism are often visually impaired and need special protection against the sun. As a result, they often develop skin cancer. And they suffer from social stigmatization.
It is, therefore, almost a miracle to see the level of courage, confidence and success that albinos display in Kinshasa, the capital of the Democratic Republic of Congo, to overcome their role as outsiders. Belgian photographer Patricia Willocq, born and raised in Kinshasa, has been able to admire and document this extraordinary and exemplary development over the last few years.
Curriculum Vitae: Patricia Willocq (Corbis Images)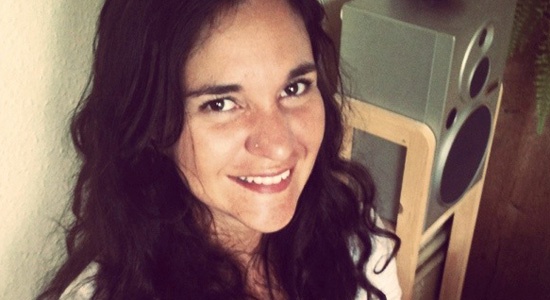 Patricia Willocq was born and raised in Kinshasa (Congo DCR) in 1980. After completing her Master's degree in Translation she travelled the world and lived in many places (e.g. Belgium, Chile, Congo, Ireland, UAE, Tailand). Her interest in photography began to develop after having her photos published in the magazine Geografca (Chile) in 2005.
Since then she has developed her skills in stock photography. She was a Getty contributor for more than four years and she is part of Corbis Images agency since September 2013. Her photos have been published in magazines around the world. She published her first photo report about albinism in the Congo in September 2013 and won an Honourable Mention of Unicef Photo of the Year Award 2013.
Publications:
Lookin, December 2013, Congo RDC - "White Ebony", photo Report about Albinism in the Congo - 6 pages
Photoline, December 2013, Turkey -"White Ebony" - 4 pages
RDC Society, December 2013 - "White Ebony"- cover and 2 pages
Fotoritim, September 2013, Turkey – Photo report "White Ebony" - online
6 mois, July 2013, France – Photo of the Month "White Ebony"- online
Inti Illimani, " La Maquina del Tiempo", 2013, Chile – Music Album Cover
Time Out Istanbul, June 2012, Turkey – Article about Inti Illimani – online
La Cuccina Italiana, May 2012, Turkey - Article about restaurants in the South of Turkey
Tuğba Özay, Music album cover, "Üç Nokta", 2012, Turkey
Te Guardian, July 2011, U.K. - Article on holidays in Croatia - online
Gulaylar, April 2011, Turkey - Article about Tuğba Özayy – cover and 2 pages
Elite, March 2011, Turkey – Article about Tuğba Özay – cover and 4 pages
Hafta Sonu, March 2011, Turkey – Tuğba Özayy – cover and 4 pages
Te Nature Conservancy, April 2010, U.S. – Finalist in photo competition
Geografca, May 2006, Chile – Publication about Pink Flamingo of Chile
Geografca, October 2005, Chile – Winner of photo contest of Geografca
Te Nature Conservancy, April 2010, U.S. – Finalist in photo competition
Professional Experience:
June - September 2013: Photo report about albinism in the Congo (DRC) called « White Ebony ». Implementation of a personal and permanent project called « White Ebony : A Vision for all » with Unicef Congo, le Centre Wallonie-Bruxelles and Lions Club Unikin.
2011- 2013: Freelance photographer in Turkey
2009 – 2011: Dive Master, Tailand
2006 – 2008: Account Manager, Aeroconsult, Chile
2001 – 2002: Guideress coordinator, Lufthansa, Dublin
Education:
2001 – 2006: Master's degree in translation and interpretation in English, French and Spanish from the Higher Institute of Translators and Interpreters of Brussels (ISTI)