Gaza: What Badruddin has to endure
"Healing and Resilience in Gaza" is the title of US photographer Heidi Levine's photo series. The mother of three the lives in Jerusalem, Israel, from where she keeps track of the events in the Gaza Strip. Healing? Resilience? You need to be strong if you're a boy of five and have to see your father, as Badruddin does in this photo, as a man who has sustained serious injuries during an Israeli bomb attack. And also if, even as a little boy, you have been close to death yourself. After a bomb attack, Badruddin had to have his liver removed. His mother and his four brothers and sisters were killed.
Is there such a thing as a "just war"? That is for military historians, philosophers, theologians and politicians to discuss. Only one thing is clear: there is no war that spares the children.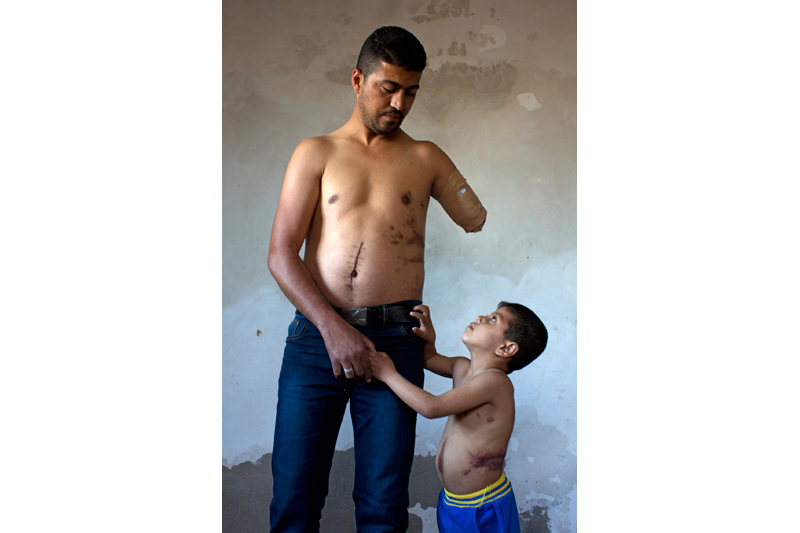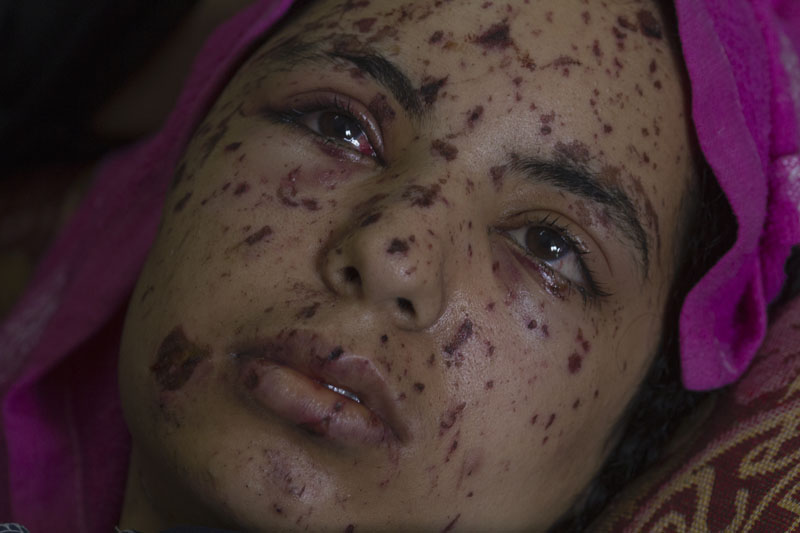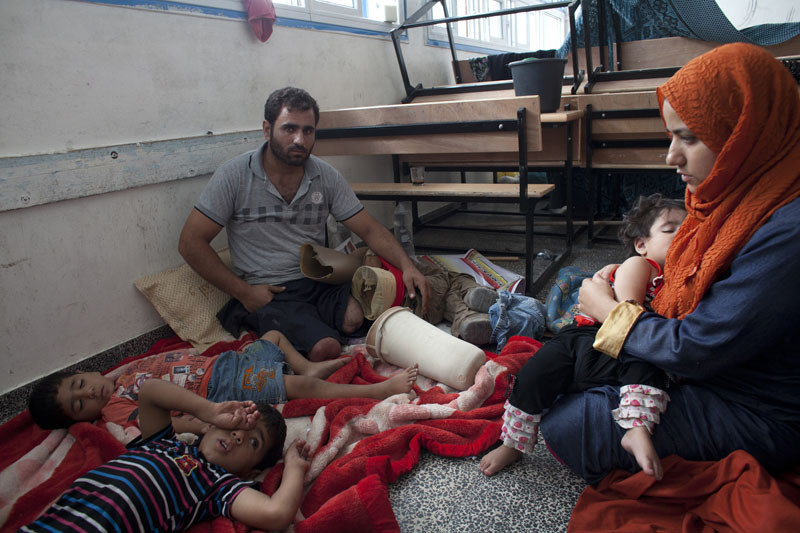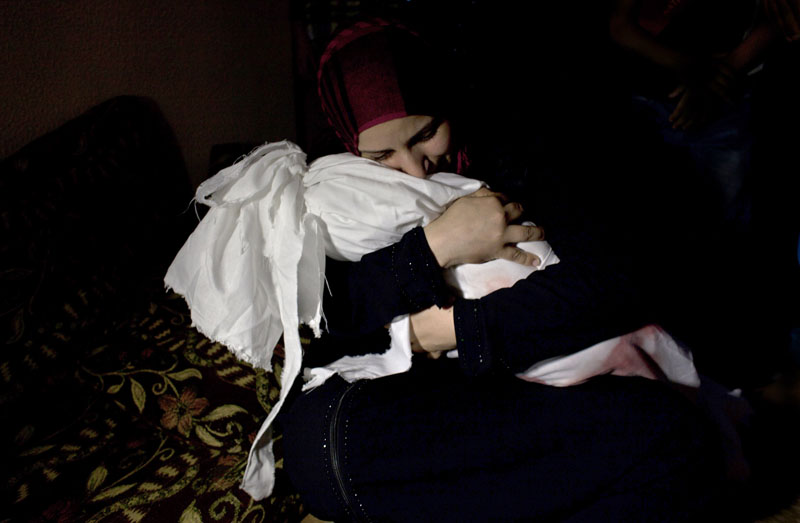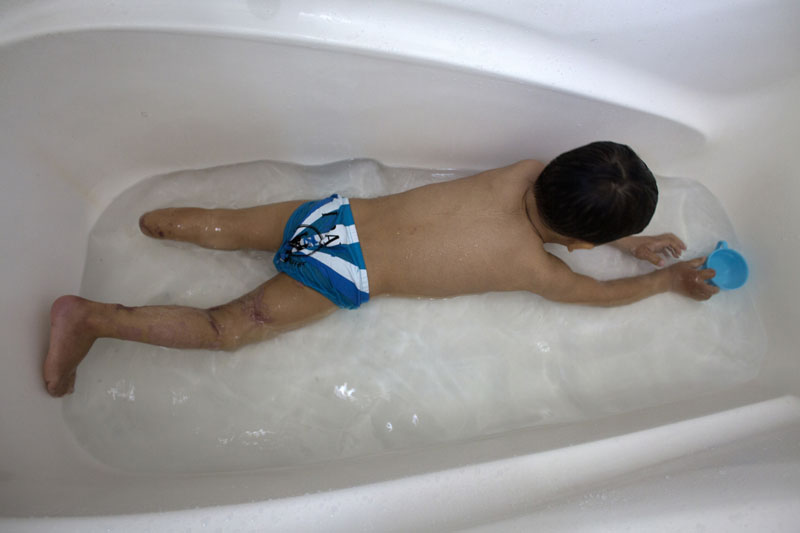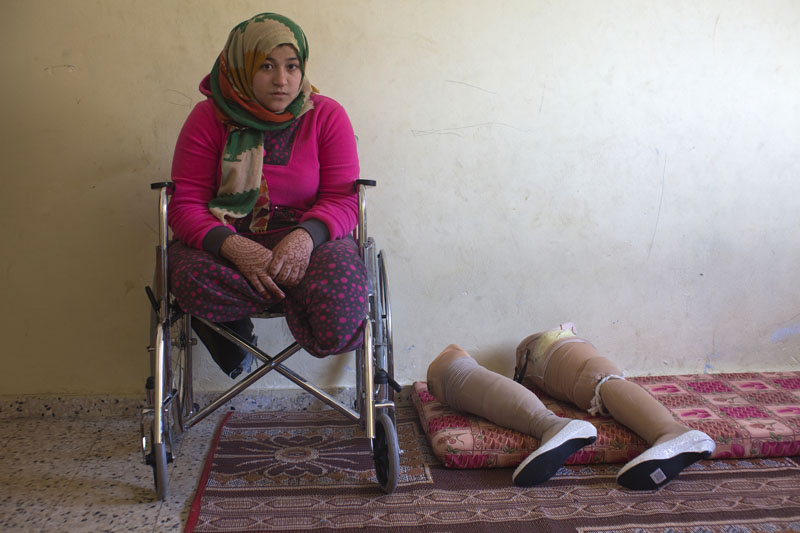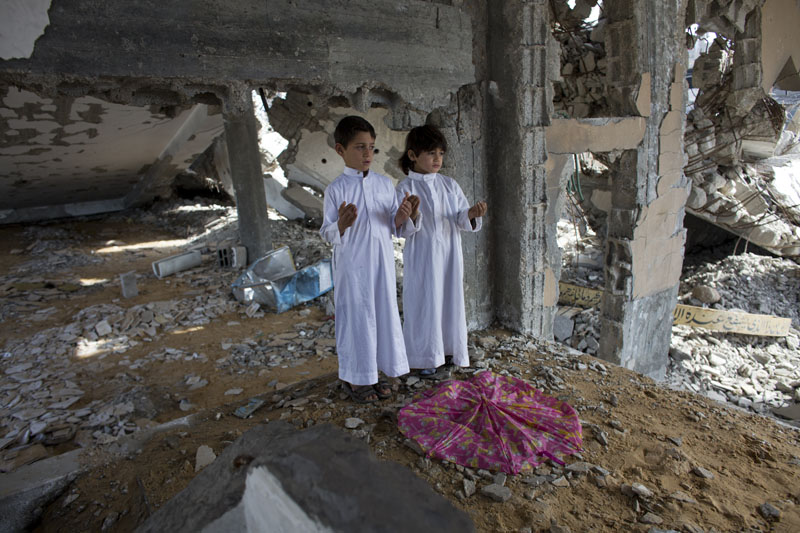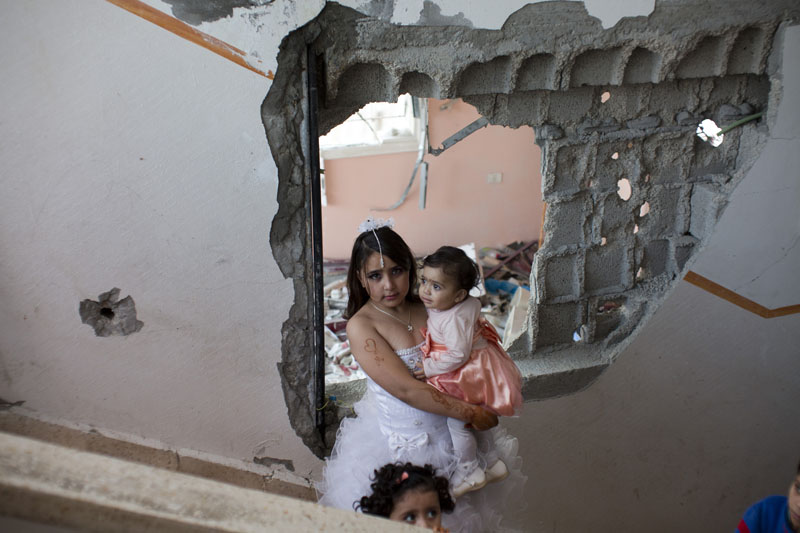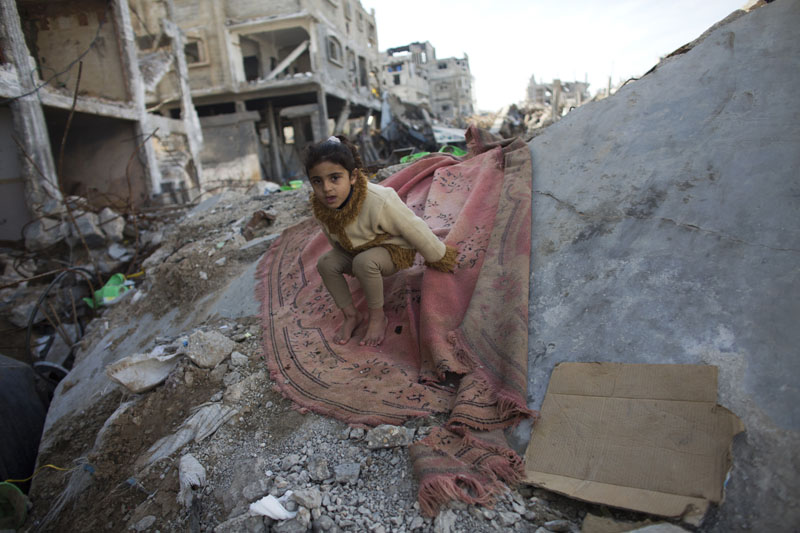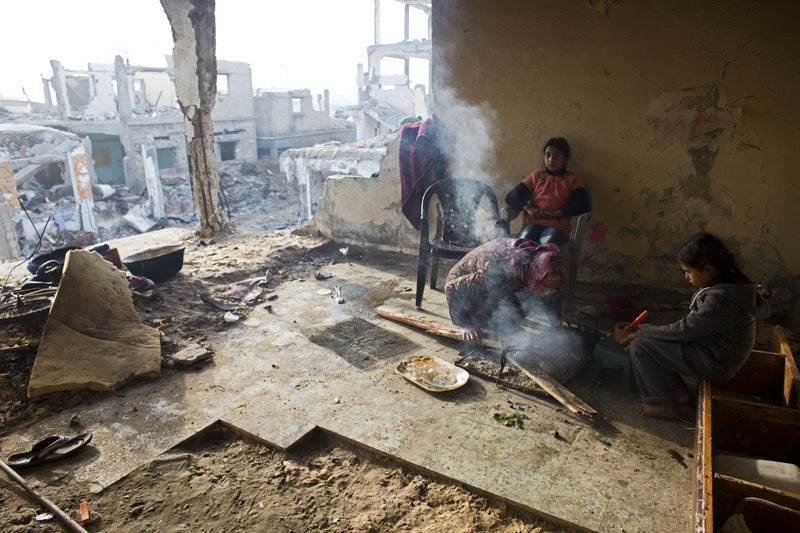 Curriculum Vitae: Heidi Levine (Sipa Press)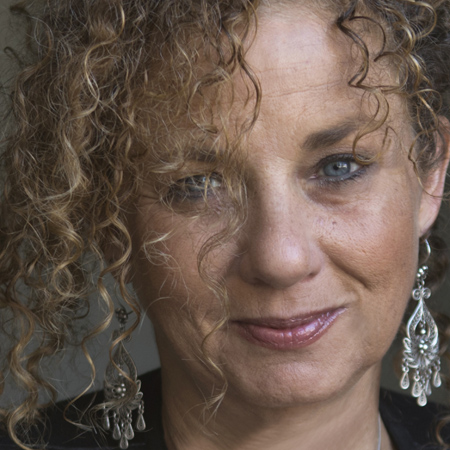 Heidi Levine is an award winning American photojournalist represented by the French photo agency Sipa Press. For over three decades she has weaved in and out of the Israeli Palestinian-conflict. The critical moments she has covered in the Middle East include the revolutions in Egypt, Libya and Syria, the Israel-Lebanon War and the numerous conflicts and despair in the Gaza Strip. She has brought frontline action and behind-the-scenes human stories to the world's major press outlets. Her photographs have appeared, often as cover stories, in numerous international publications including Time, Stern, Focus, Paris Match,L'Express, Newsweek, Time, The New York Times Magazine, The Sunday Times Magazine, Amnesty International, Forbes Magazine, and more.
Her other assignments include documenting the harrowing practice of female feticide in India for the Sunday Times Magazine, the plight of Iraqi refugees living in Jordan, Syria and Sweden, the present exodus of refugees fleeing from war-torn Syria. In 2003, she covered the US invasion in Iraq and in 2006; she was embedded for one month with U.S. troops where her work focused on the lives of female soldiers. She has also worked in Afghanistan and Georgia.
Levine began working as a professional photojournalist with the Associated Press in Israel in 1983. In 1993, she joined the French photo agency Sipa Press and is presently represented by them.
Awards
2015 Jury Prize Prix-Bayeux-Calvados
2015 Public Prize Prix-Bayeux-Calvados
2015 First Anja Niedringhaus Courage in Photojournalism Award
2015 NPPA Second Prize International News Picture Stories
2012 Third Place at 69th POY Pictures of the Year International - International News Story "Libya's Civil War"
2012 PDN Annual 2012
2012 Honorable Mention at NPPA Best of Photojournalism - International News Picture
Story
2012 Nominated for Emmy Award for videocategory of New Approaches to News and Documentary Programming: Current News Coverage. -"Inside Hamas" -Globe & Mail
2011 Silver Award at Canadian Online Publishing Awards - The in-depth multimedia feature "Inside Hamas" in the video/multimedia feature category
1997 1st Place in Festival International du Scoop et du Journalism in Angers, France – "Occupied Hebron"
2006 Festival International du Scoop et du Journalism PrixSpécial du Jury / Conseil général du Maine et Loire – "NordIsraël, les civils aux abris pendant les bombardements du Hezbollah"
1998 3rd Place in National Headliners Award for Spot News Photography. -Single Photo "Israeli Assault" for the Associated Press
1997 Festival International du Scoop et du Journalism," Occupied Hebron
Exhibitions
"Women in War" Nikon Gallery Prague, Czech Republic
"Women in War" Joint exhibition Daegu, South Korea 2014
"War-Stricken Regions of the Mediterranean" group exhibition at the Athens Photo Festival November 2008
"Israel –Lebanon War 2006" group exhibition at War Photo Limited Dubrovnik, Croatia 2007
"Women War Photographers" group exhibition at War Photo Limited Dubrovnik, Croatia 2006
"Women War Photographers" Galway Festival; Ireland – 2007
Education
MA Photojournalism and Documentary Photography
London College of Communication
Elephant and Castle London