Heshmat is eight years old. And he has one hope: that his father's salary might one day be large enough so that his son no longer needs to work. So far he simply has to - after school, sometimes up to eight hours a day. It makes him so incredibly tired, says Heshmat. And it's always so cold.
The Afghan photographer Rada Akbar portrayed hard working children in their home country. Boys and girls. They are fourteen, seven, six and five years old. For approximately one to one and a half Euros per hour, they collect garbage, work in brickyards and in the fields, repair shoes – and dream of one day being a pilot, or a teacher, doctor, engineer ...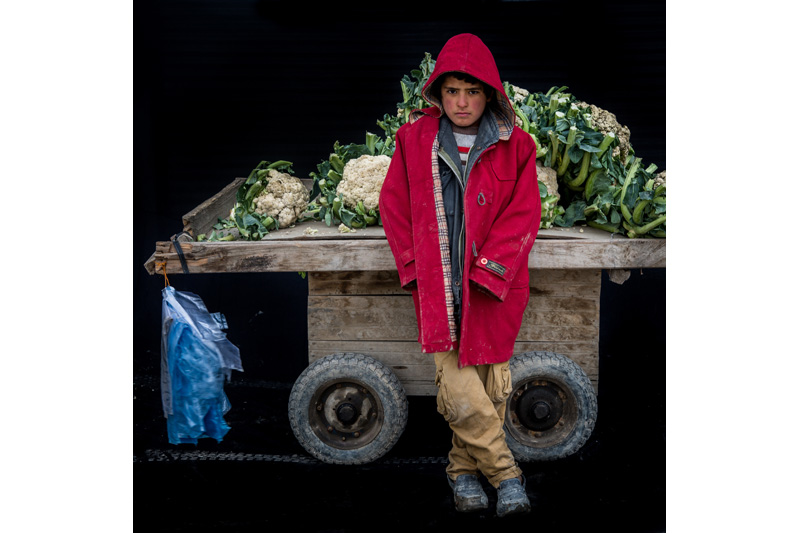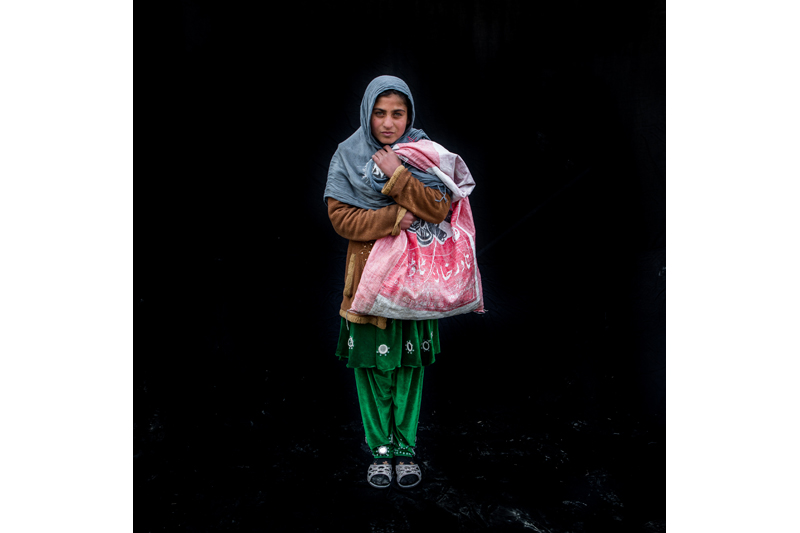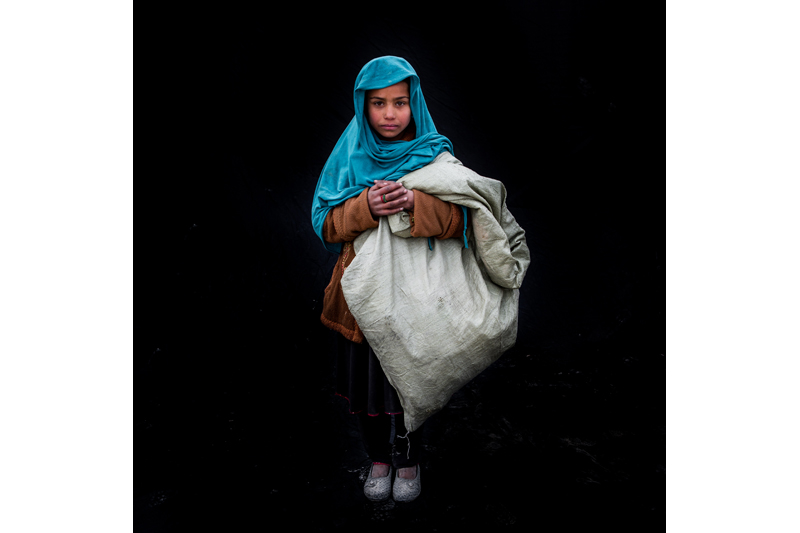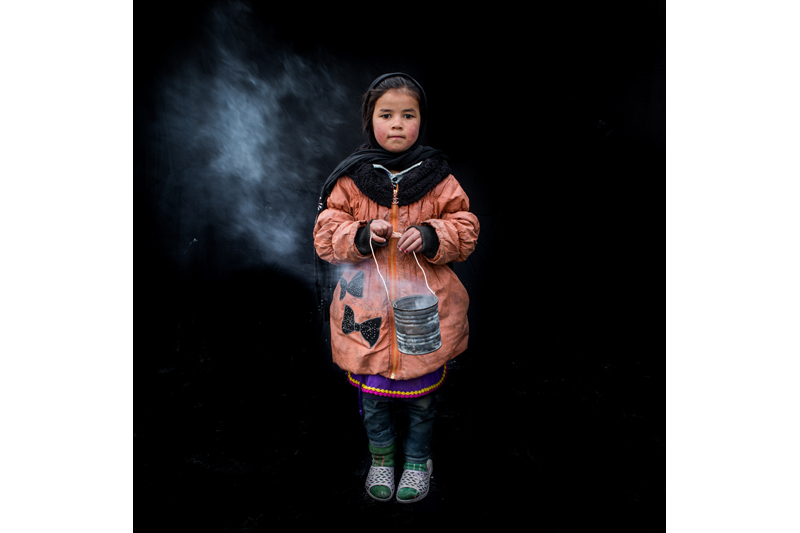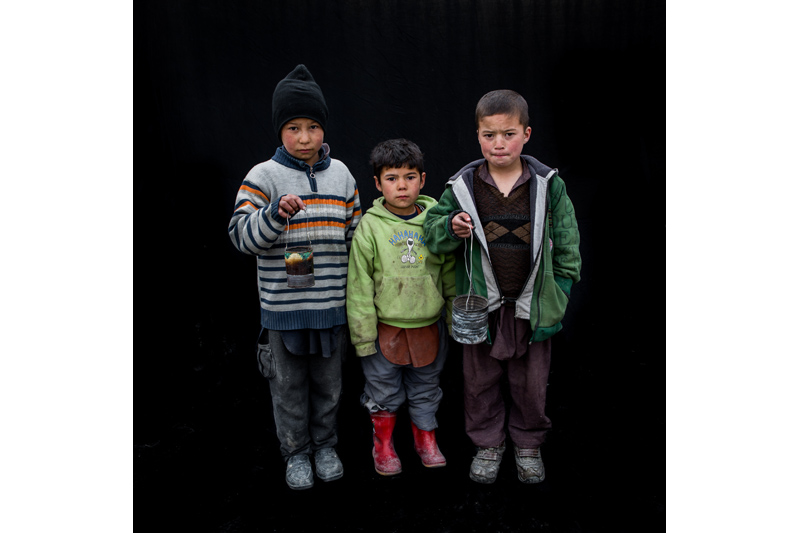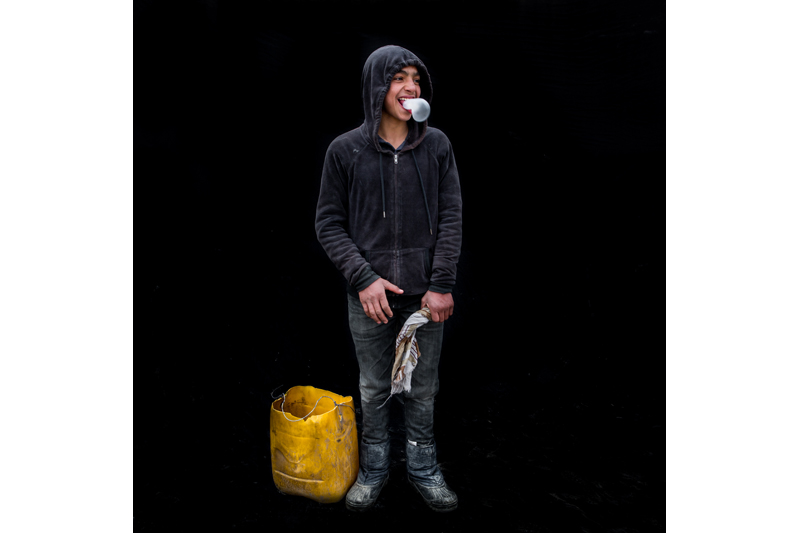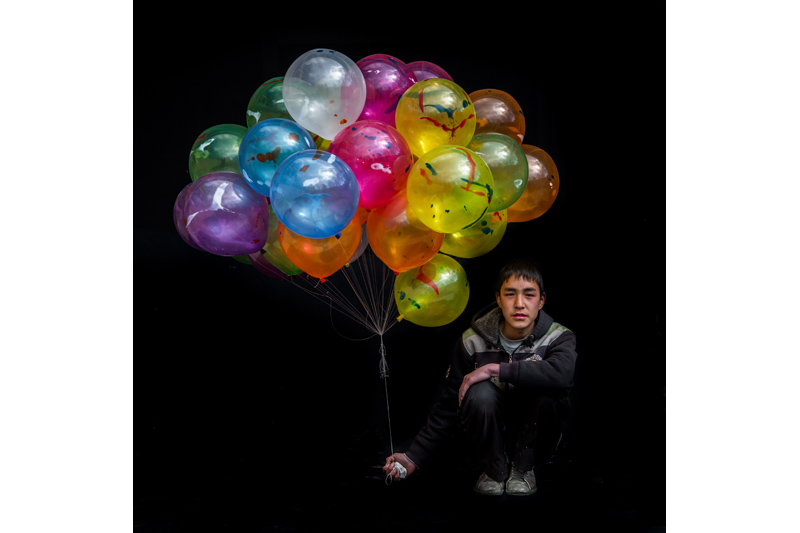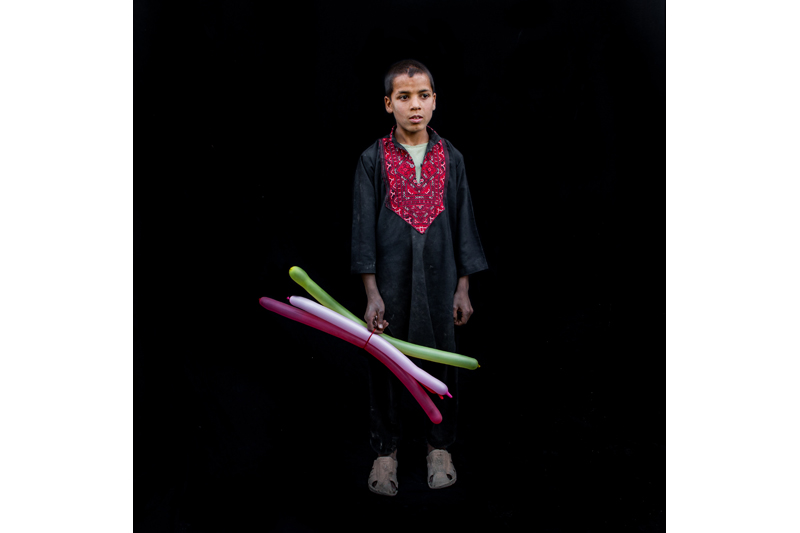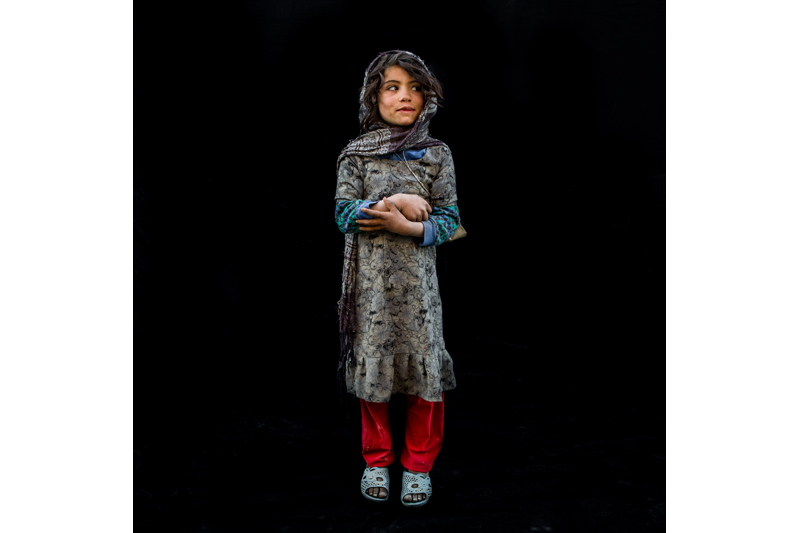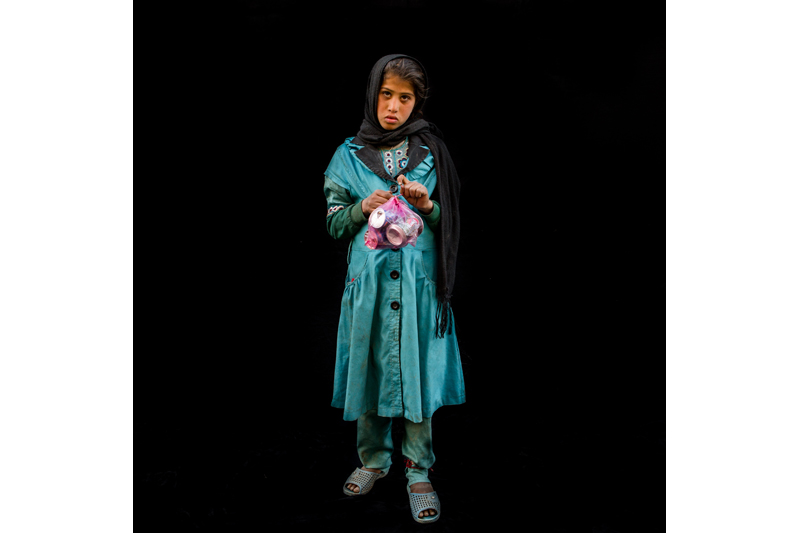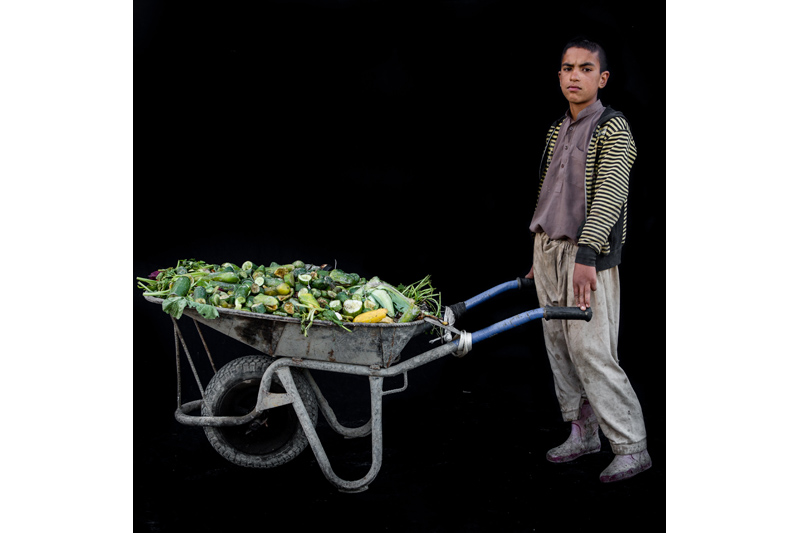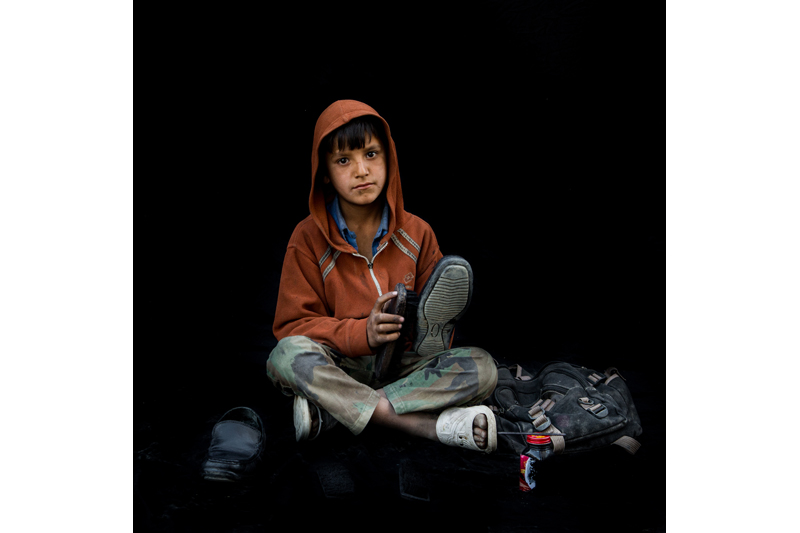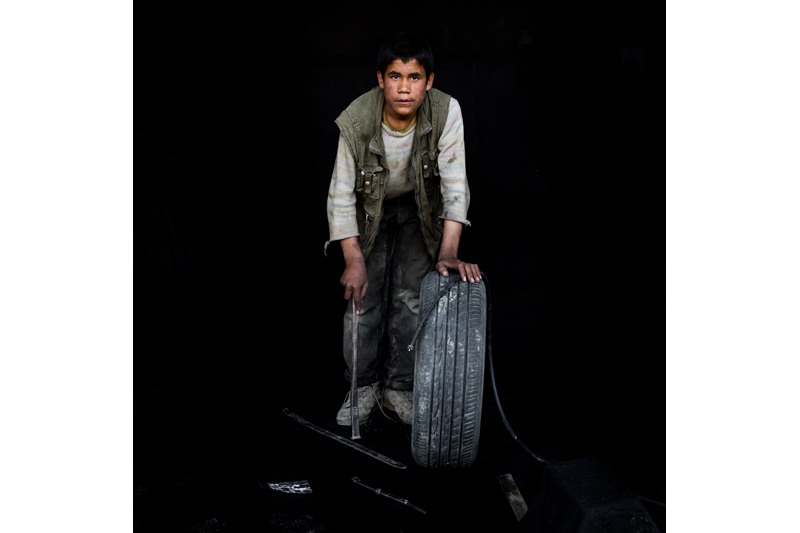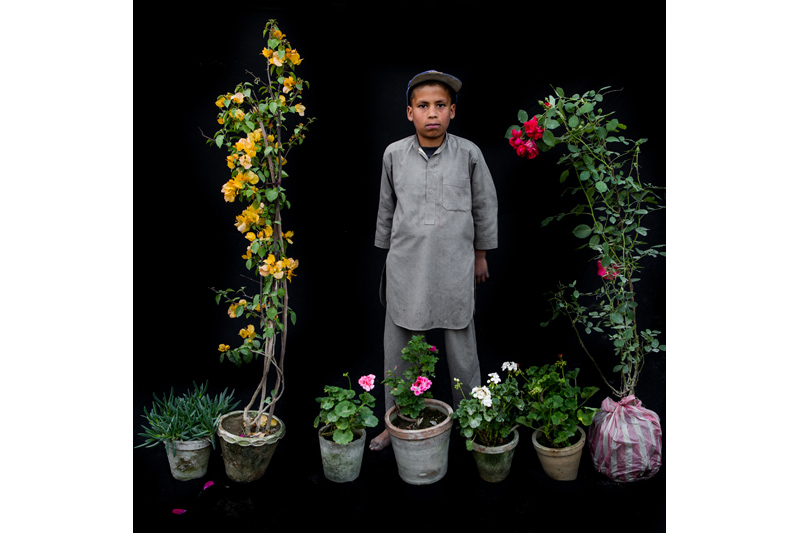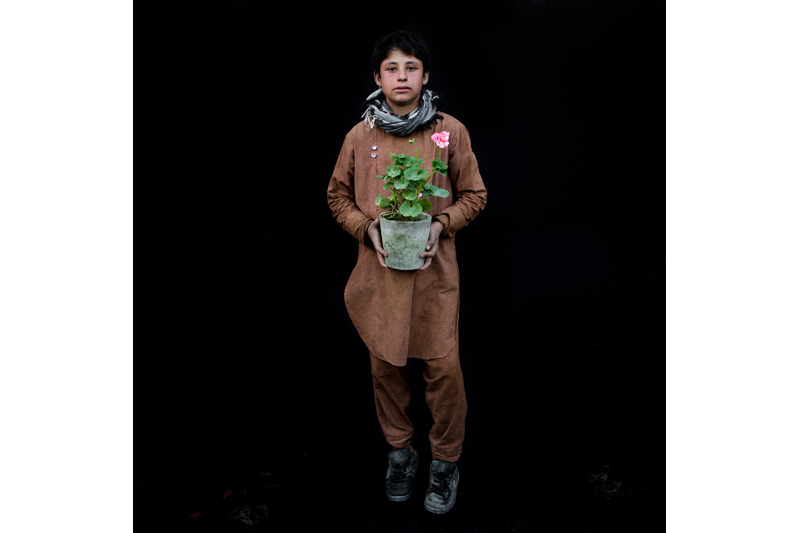 Rada Akbar started as a painter; in her work (also in documentaries) she makes a stand for the women in Afghanistan. And also for the country's countless children who continue to suffer from hard work and violence.
Curriculum Vitae: Rada Akbar (Artist and Freelance Photographer)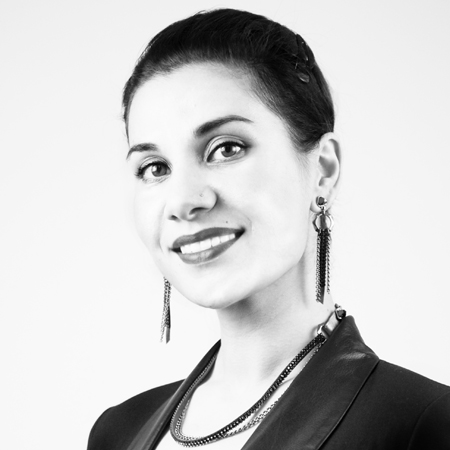 Born and raised in Afghanistan, Rada Akbar has always used art as a medium to express herself and explain the realities around her. She started her career in visual arts as a painter. Her work had been displayed in numerous exhibitions both nationally and internationally. She gradually replaced the paintbrushes and palettes with camera lenses. She slowly gained interest in documenting everyday life of the Afghan people with a camera, and photography became her professional medium.
She explains: "I don't photograph subjects. I photograph the way they make me feel. Admittedly, it's a strange concept. But it's honest – and it's the best way to describe my approach to the craft. I wrestle with every image I shoot. I assume perfection is possible and I want to wring it out of every picture. As a female artist, I want to convince our society that Afghan women can produce high quality works and be recognized internationally for their craft."
Rada's talent and ambition in visual arts do not stop with photography. She has made two documentary films describing the life and hardship of Afghan women. One, "Shattered Hopes," was selected for the Panorama Hindukusch-Film Festival in Köln, Germany, in 2009. Rada has worked with prominent organizations including UNDP, UNFPA, Hand in Hand, and GIZ. Rada's paintings and photographic work have been internationally exhibited.
Exhibitions
First Afghan Contemporary Art Exhibition in Kabul, India, China, Germany, Italy and USA 2008 – 2012
Photo Exhibition in Kabul 2008
Screened the documentary "Shattered Hopes" in Panorama Hindukusch-Film Festival in Köln, Germany 2009
Photo Exhibition at the German Embassy Kabul 2011
Photo Exhibition in Switzerland 2013
Photo Exhibition in Institut Français d'Afghanistan 2014
Photo Exhibition at Munch Gallery in New York City 2014
Photo Exhibition at Nikolaj Kunsthal – Copenhagen Contemporary Art Centre 2014
Photo Exhibition at The Danish Museum of Photography, Herning (DK) 2015
Photo Exhibition at Art Centre Mississippi, Thyholm (DK) 2015
Upcoming Photo Exhibition at The National Museum of Art Cultures, Gothenburg, Sweden April 2016 – Jan 2017
Photo Exhibition at 100 years of Afghan-German friendship cultural week in Berlin, Germany 2015