Ukraine: Warriors in the making


A forest 60 kilometers west of the Ukrainian capital Kiev. A summer camp for boys and girls from 8 to 16 years, organized by one of the approx. 80 volunteer battalions subject to the Interior Ministry. Their ideology: ultra-nationalism and right-wing extremism.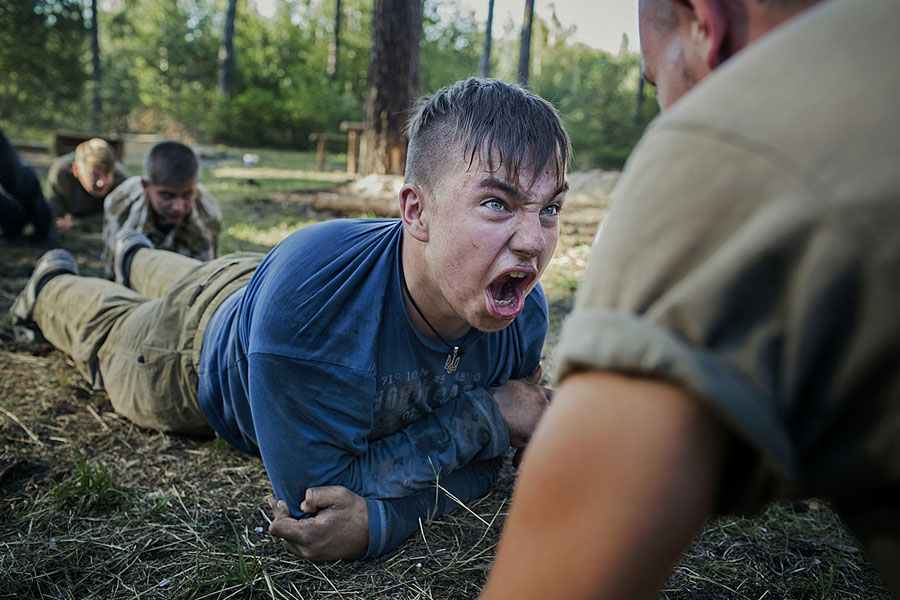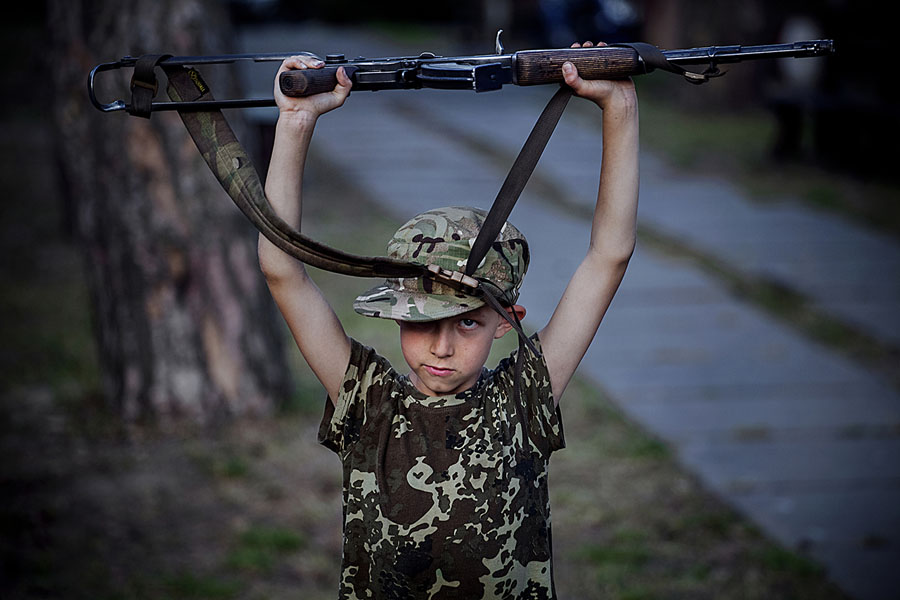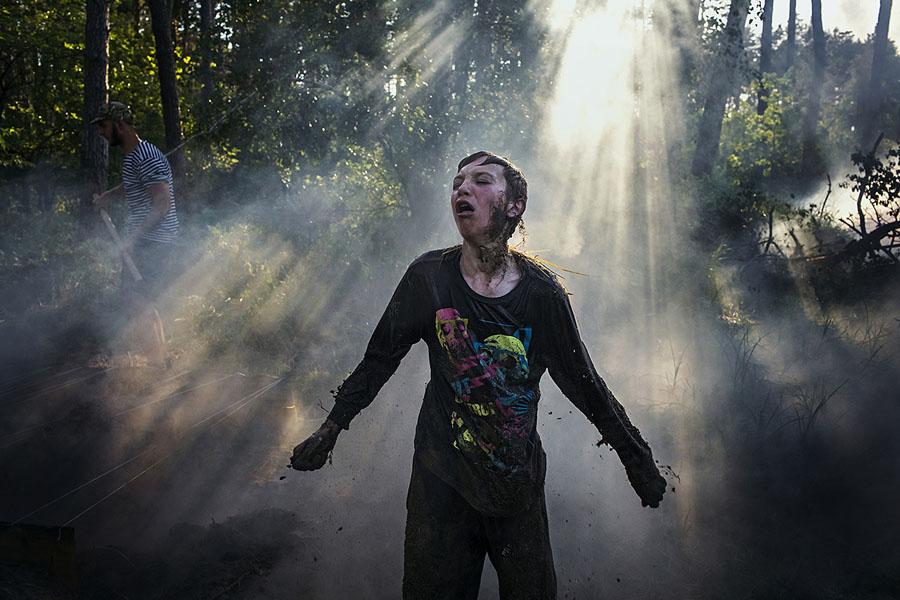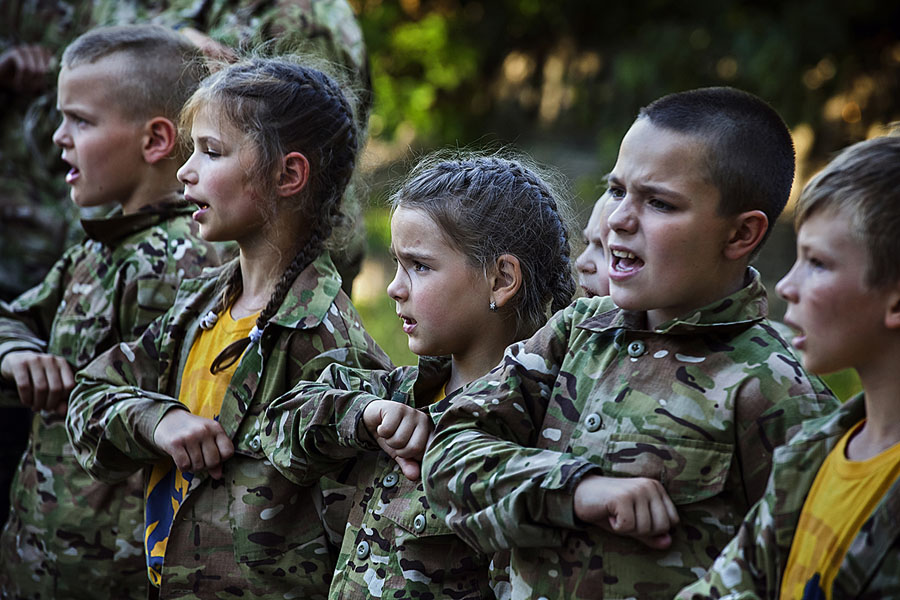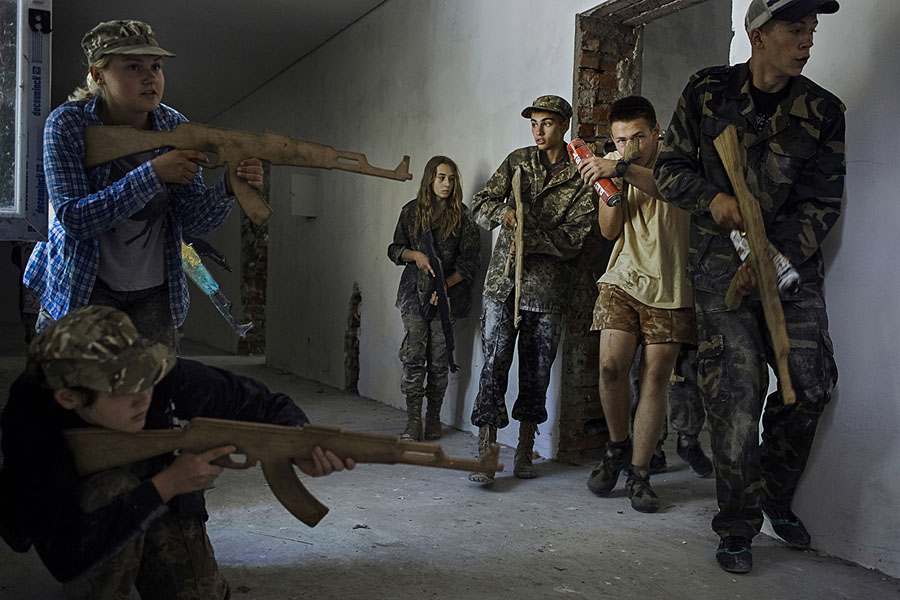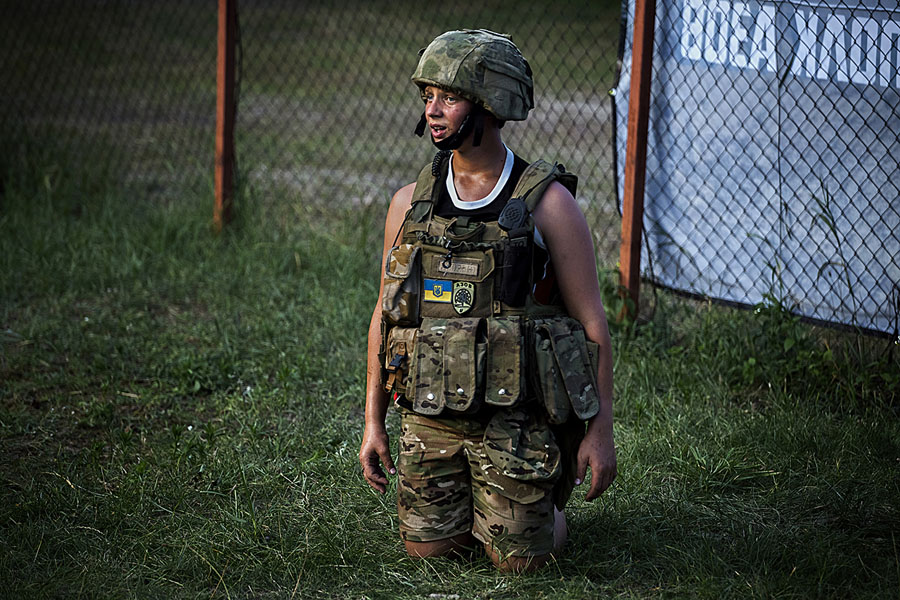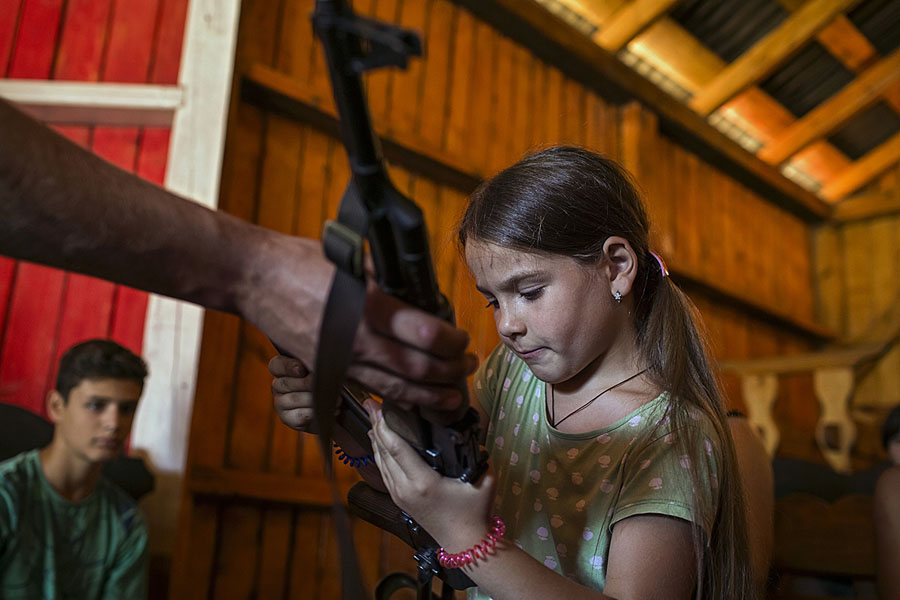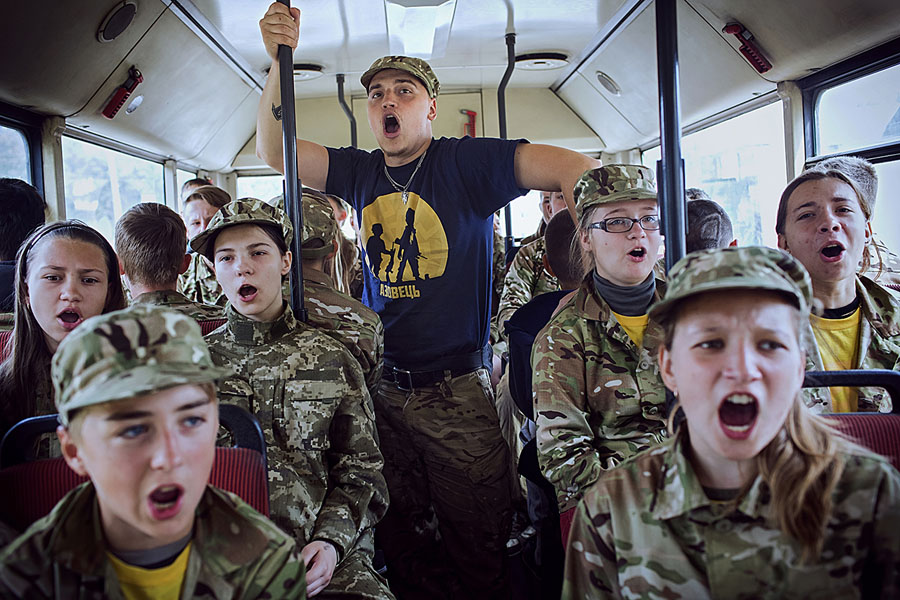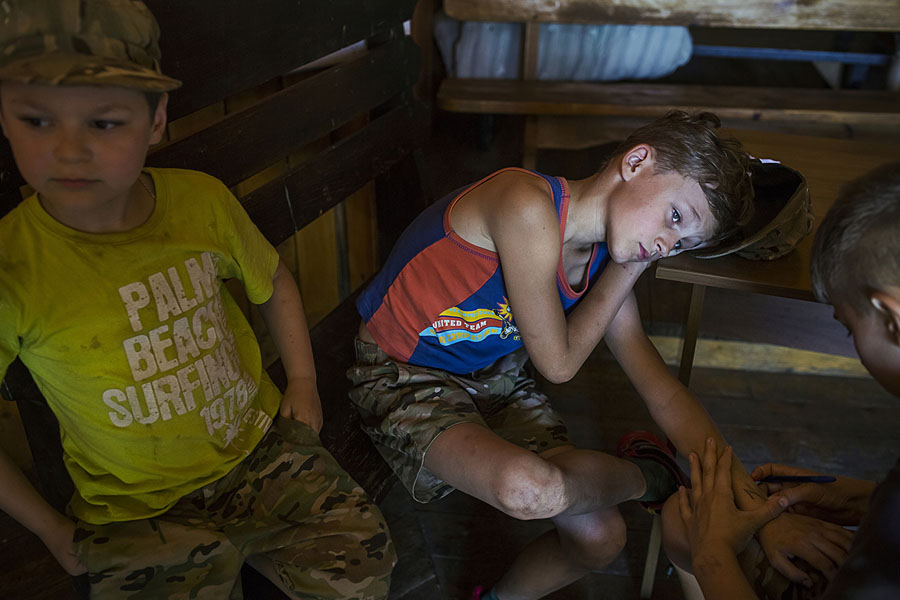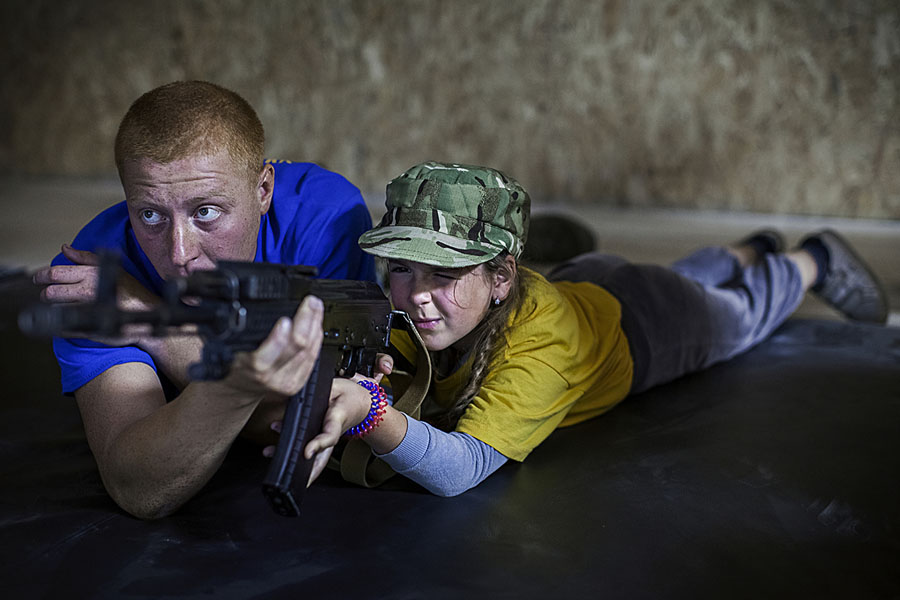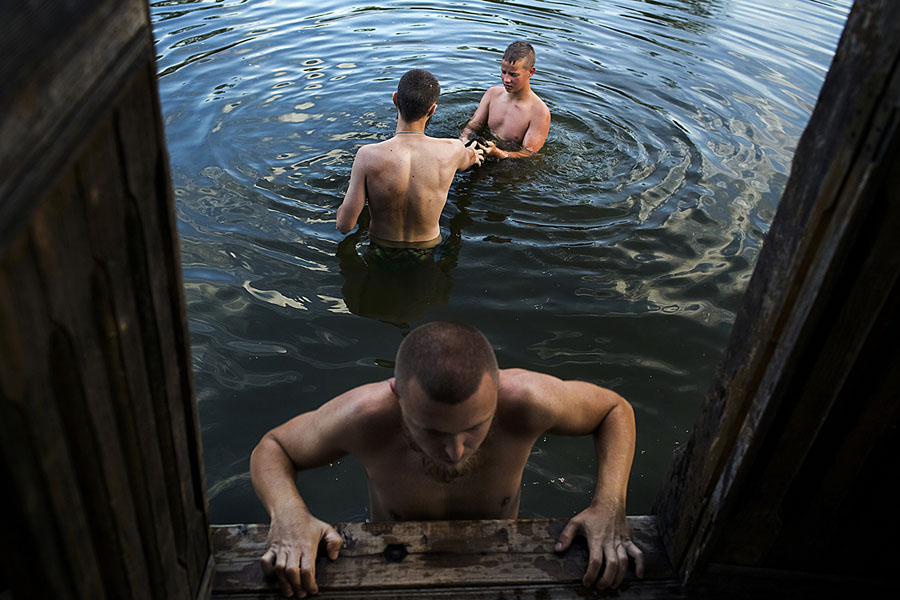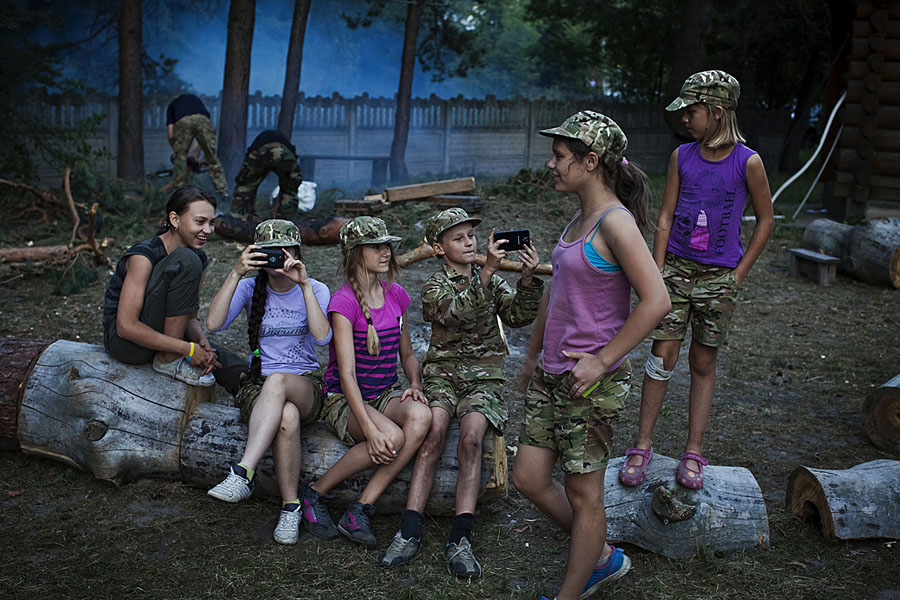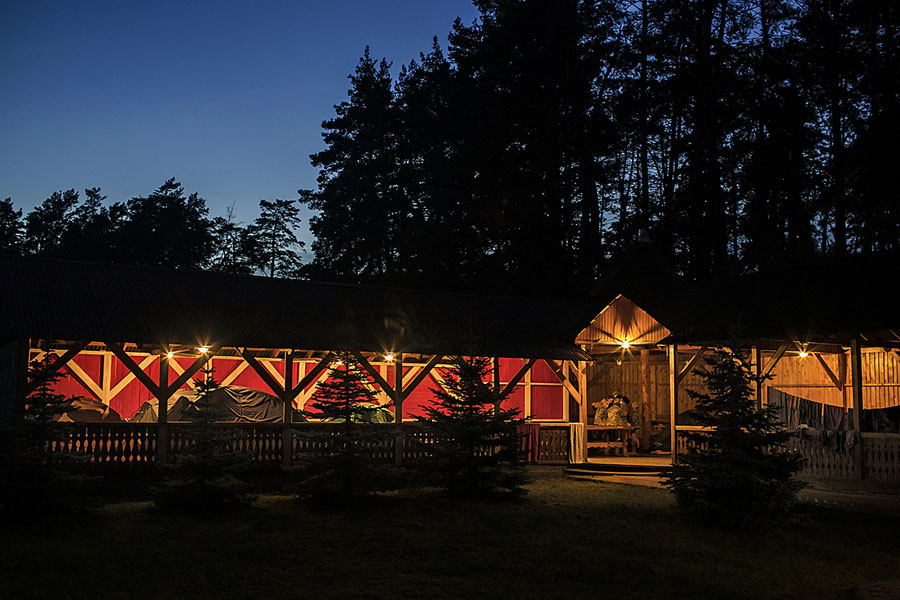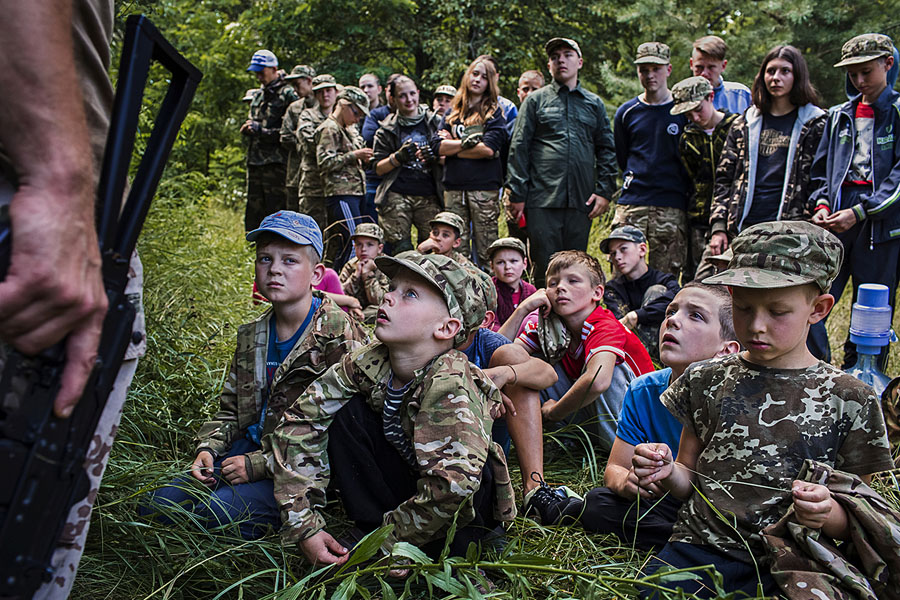 Here, children, even little girls, are trained for war, learn how to handle assault rifles, practice urban warfare with fake weapons, have to undergo punishment drills wearing bulletproof vests and helmets, sing patriotic songs with their fists over their hearts. The faces of children: exhausted, crying, curious, proud – and during the daily 30-minutes of free time, like regular teenagers from next-door, happy, wearing sneakers and using smartphones.
Italian photographer Alex Masi, born in 1981 in Turin, a Graduate of the London College of Communication and winner of numerous international awards, hopes with his photo documentaries to open the world's eyes to developments that are not at the forefront of international news. His photo series about the summer camp in Ukraine sheds some light on some of the most disturbing aspects of the conflict between Russia and Ukraine. It shows how hatred and militarism have permeated society in this conflict, not even stopping at the children.
Curriculum Vitae: Alex Masi (Freelance Photographer)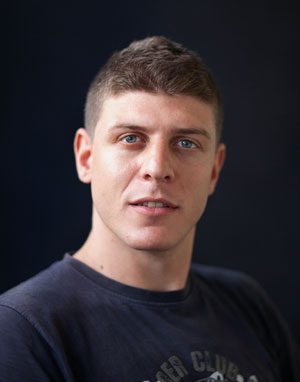 Alex Masi (born April 22, 1981 in Ivrea – Turin) is an Italian photojournalist deeply engaged in documenting and exposing peculiar issues of human-made injustice, focusing mainly on women children's living conditions, health and rights.
Alex believes documentary photography to be an essential channel for audiences to learn with immediacy, and to subconsciously empathize with other people facing realities far away from their immediate surroundings and personal experiences. In the hope of becoming a catalyst towards a slow change in policy-making, Alex strives to produce intimate, emotional images aimed at sensitizing viewers while engaging them in proactive actions and solution-building.
In May 2011, 'The Photographers Giving Back Awards', in Sweden, assigned Alex a unique grant to draft and implement a plan benefiting one of his subjects in Bhopal, central India, and her entire family: soon after, he started a long-term project of personal and community change through photography and social media: 'Poonam's Tale of Hope in Bhopal'. (http://poonam.alexmasi.co.uk)
Alex graduated in 'Photojournalism' from the London College of Communication in 2006. Since then his images have been widely published and exhibited internationally. He is also the recipient of numerous prizes such as the Picture of the Year International (POYi), the Getty Grant for Good, the FotoEvidence Book Award, the Days Japan Photojournalism Awards and the UNICEF POY among many others.
A complete list of awards and exhibitions is available at the following web address: http://poonam.alexmasi.co.uk/--awards-and-exhibitions.html