Afghanistan: Bismillah's Sense of Snow


Far, far away from what we call the "alpine skiing circus", there are some downhill and slalom specialists for whom their planks might not mean the world. But which nevertheless grant them access to a kind of winter fun that is not exactly a mass phenomenon in Afghanistan. It was two members of an aid organization who in 2009 brought their skis to the Au Bala village in the remote Fuladi valley. And they obviously made quite an impression.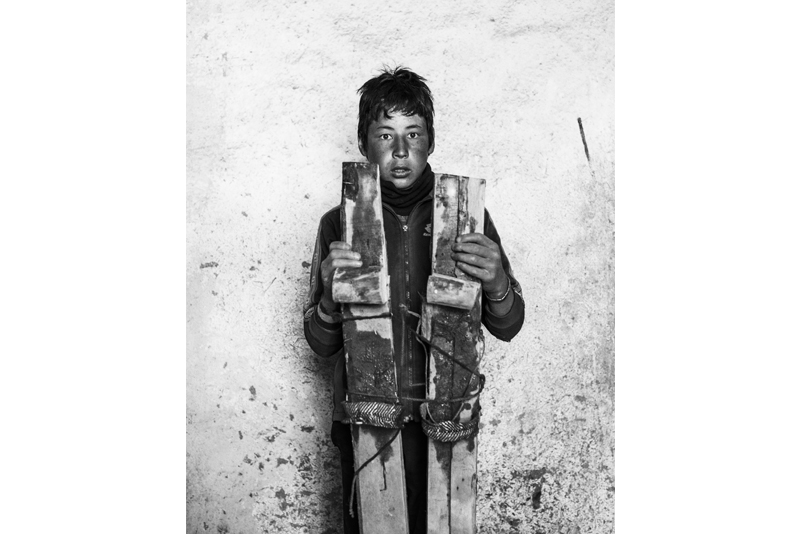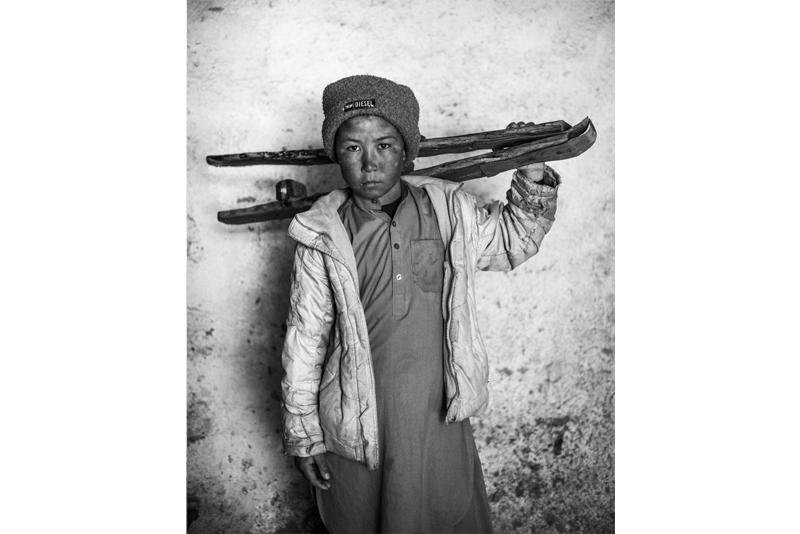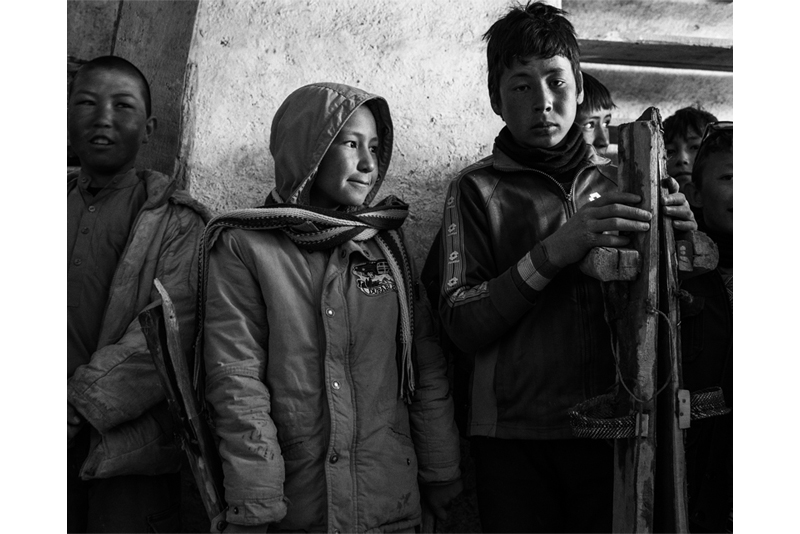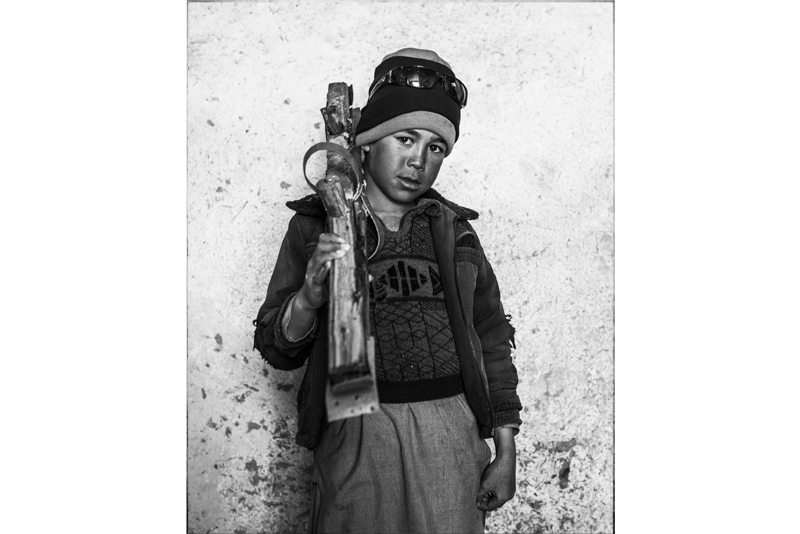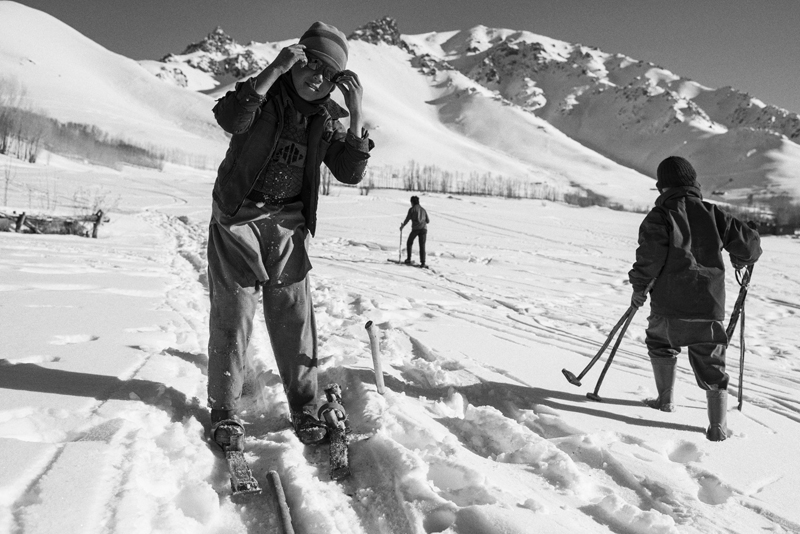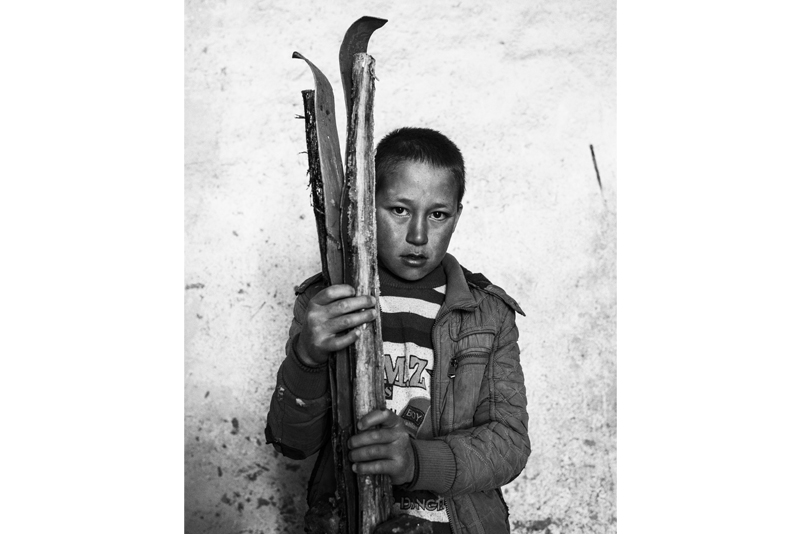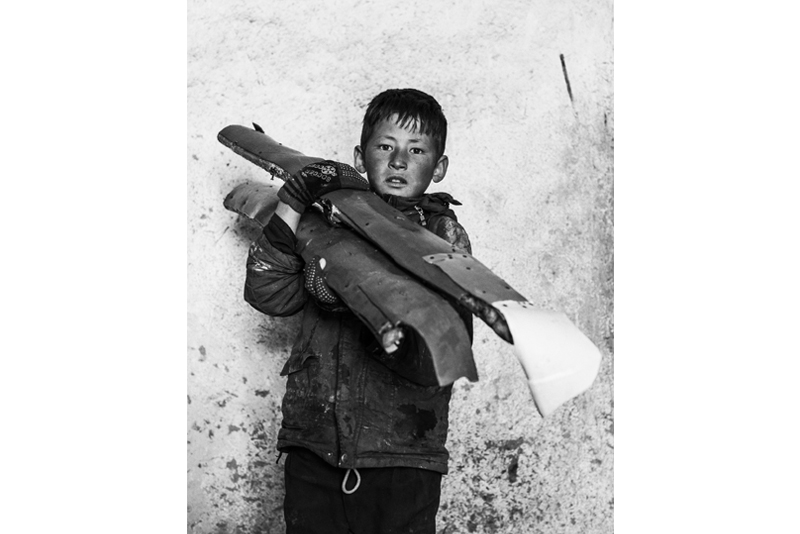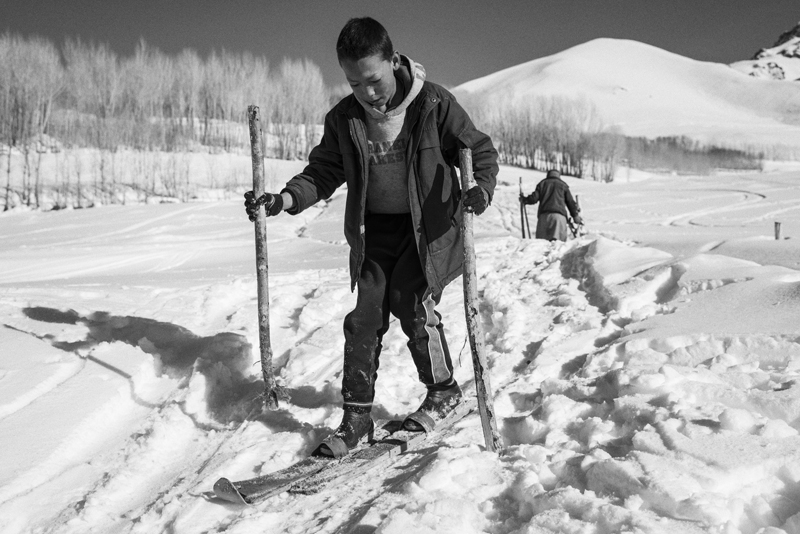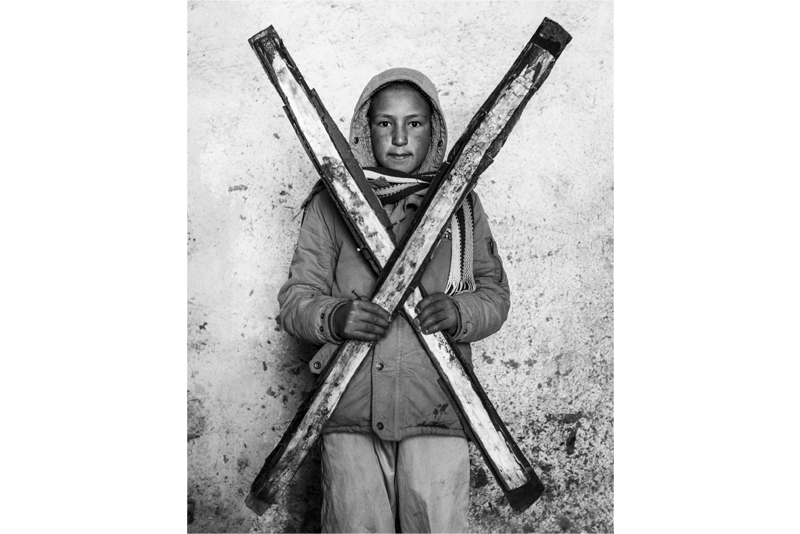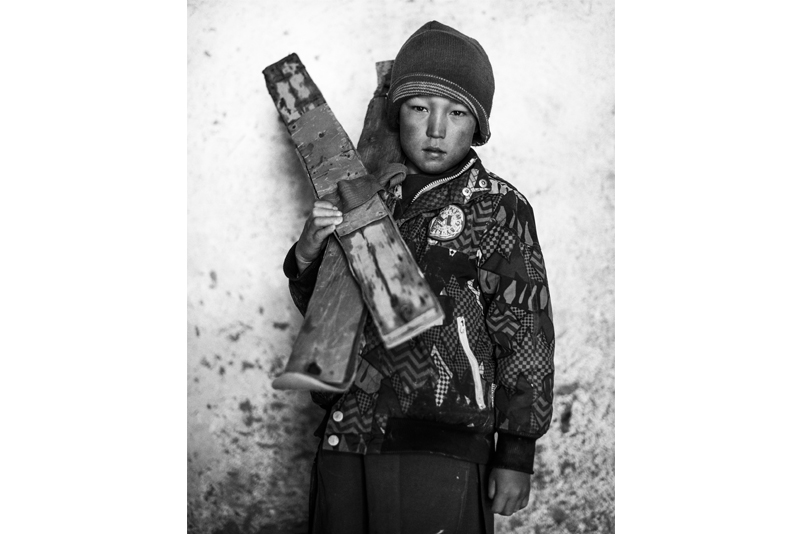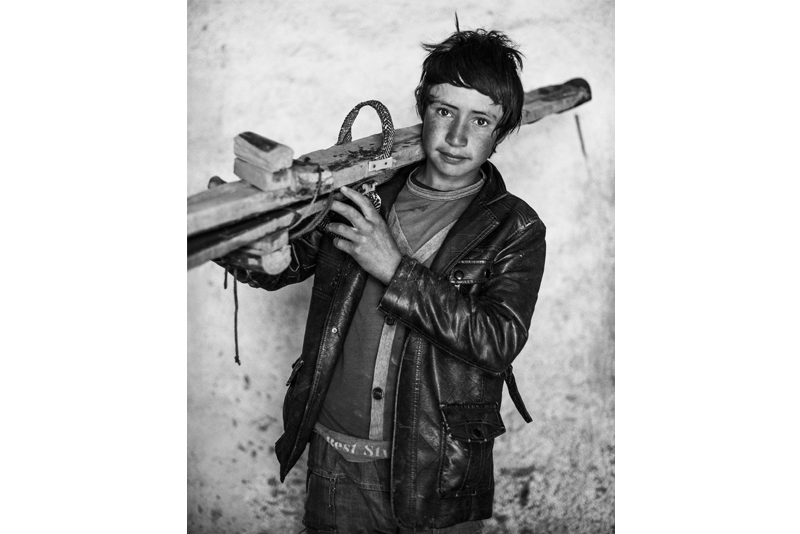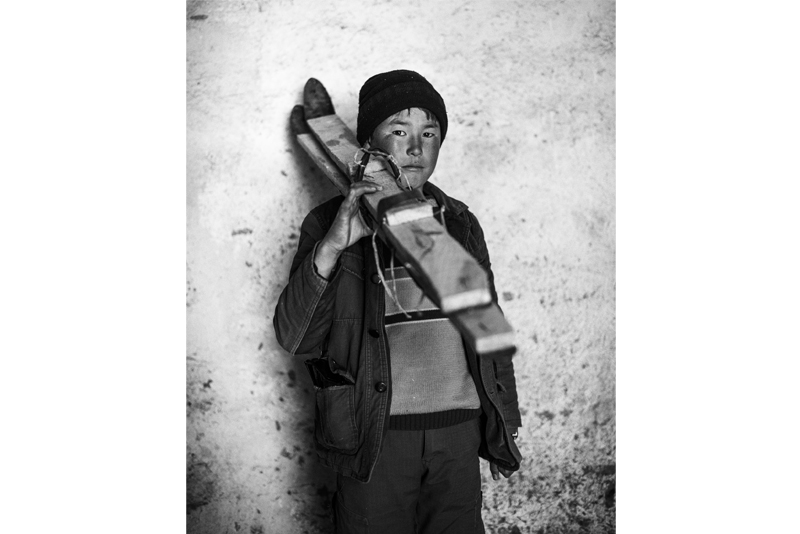 When Australian photographer Andrew Quilty visited Au Bala eight years later, he met Bismillah, Aliqullah, Baz Mohammed and other boys who showed him their self-made skis: roughly hewn planks to which the boys attached ski bindings made of plastic and nylon strips. It is improbable, though, that the region, once famous for its Buddha statues destroyed by the Taliban in 2001, will become a mecca for experts from the skiing industry.
Quilty, one-time winner of the World Press Photo Award in the sports category, was highly impressed and thus very happy when the village elders allowed him to use the lobby of their mosque as a photo studio. Born in 1983, he works for Agence Vu in Paris, has won numerous photography awards and, following stops in Sydney and New York, now lives in Kabul.
Curriculum Vitae: Andrew Quilty (Agence VU)
After being given a Nikon F3 by his uncle and setting off on Highway 1 around Australia in 2001 Andrew Quilty's career in photography had essentially begun. He enrolled in Photography at The Sydney Institute of TAFE soon after and subsequently undertook work experience at The Australian Financial Review (AFR). There at Fairfax, surrounded by the world class photographers of The Sydney Morning Herald, Quilty's photographic style and ethos were profoundly shaped.

After leaving TAFE at the top of his class in 2004, Quilty was soon employed by The AFR. But it was the work he did in his own time that began to attract the attention of the photographic community. His first big editorial break came when his "vigorous black and white observations" (as SMH photographic critic Robert McFarlane commented in one review), from The Cronulla Riots in December 2005 were published in TIME Magazine.

In 2006 he was promoted to the position of staff photographer for The AFR Magazine, where he honed his portraiture skills with subjects of power and influence and in the ensuing years was awarded a string of accolades. Most notably a World Press Photo Award in 2008, The Inaugural Walkley Young Australian Photojournalist of The Year Award and an invitation to join the prestigious Australian photographic collective Oculi.

His photographic insight was rewarded in 2009 when he was invited to be the sole judge of world's richest photography prize – The Moran Contemporary Photographic Prize. With three successful solo exhibitions at Maunsell Wickes at Barry Stern Galleries, numerous group showings and a growing reputation as one of Australia's leading documentary artists, Quilty's work has been collected by private and public institutions including The National Library of Australia and The Museum of Sydney.