Zanzibar: On the girls' right not to drown


Tanzania's semi-autonomous region of Zanzibar is predominantly Muslim. For this reason, the religious authorities of this archipelago off the coast of East Africa never allowed women to swim. Although the rate of drowning on the African continent is the highest in the world, the patriarchal gender norms prevailed even on the beach.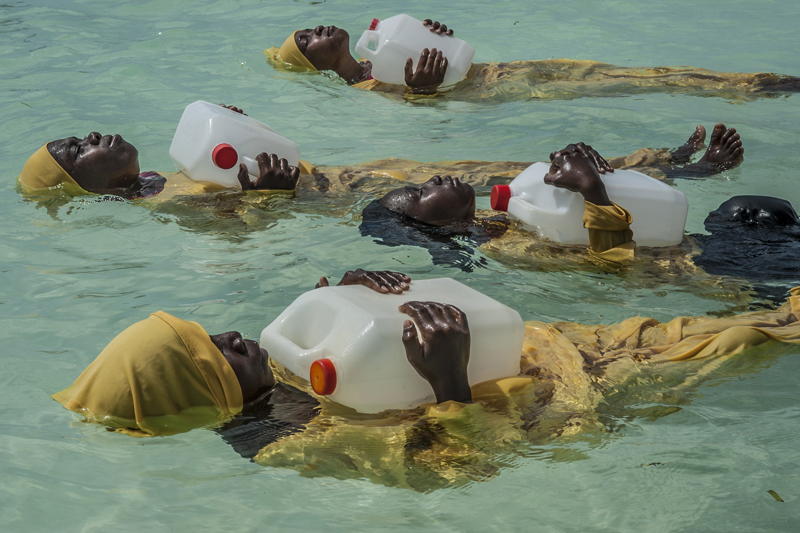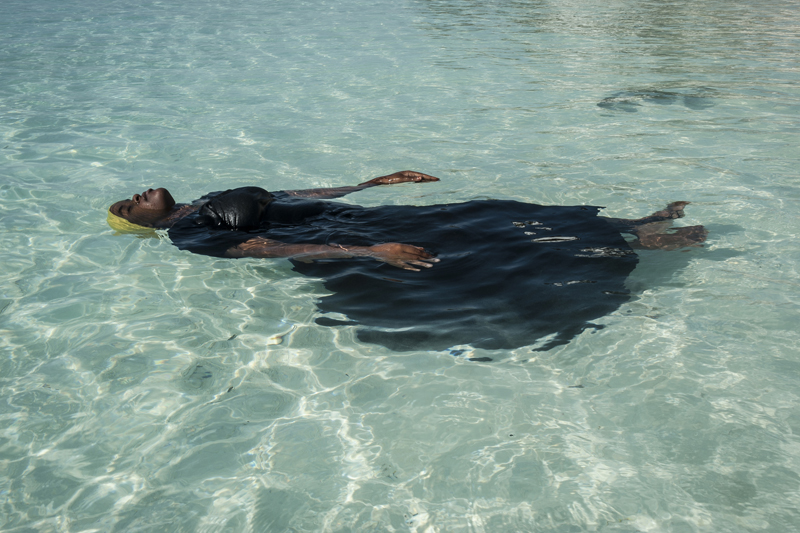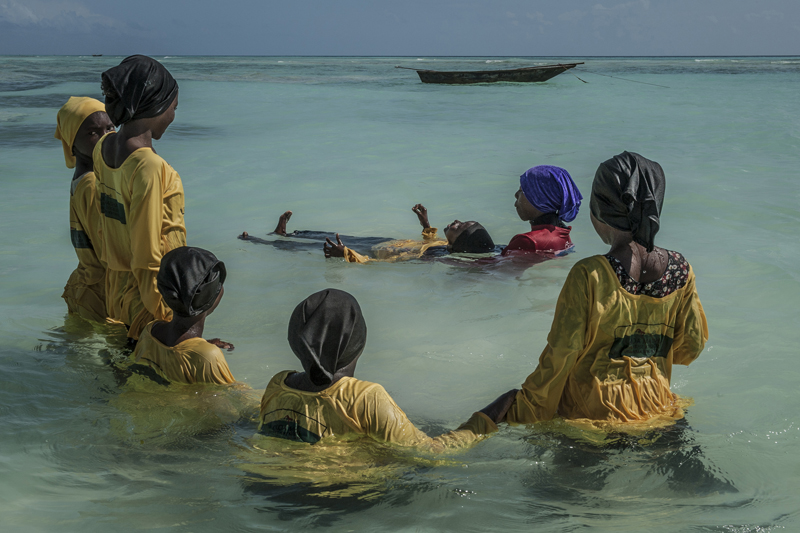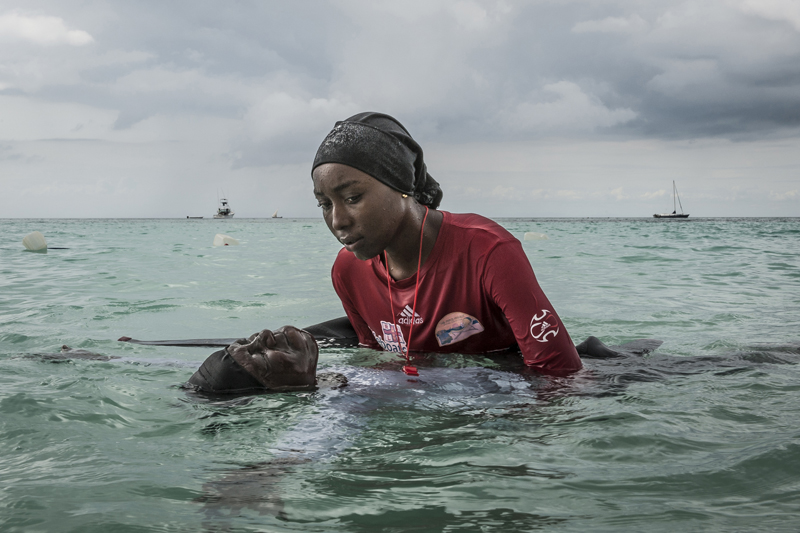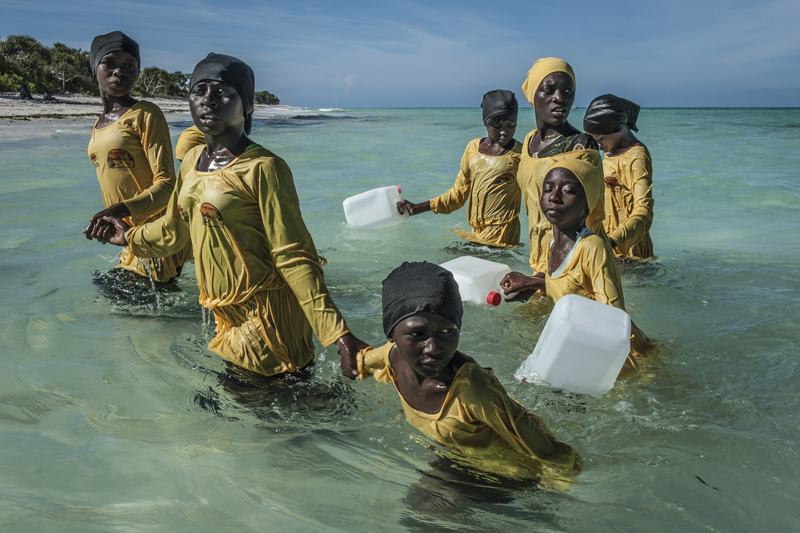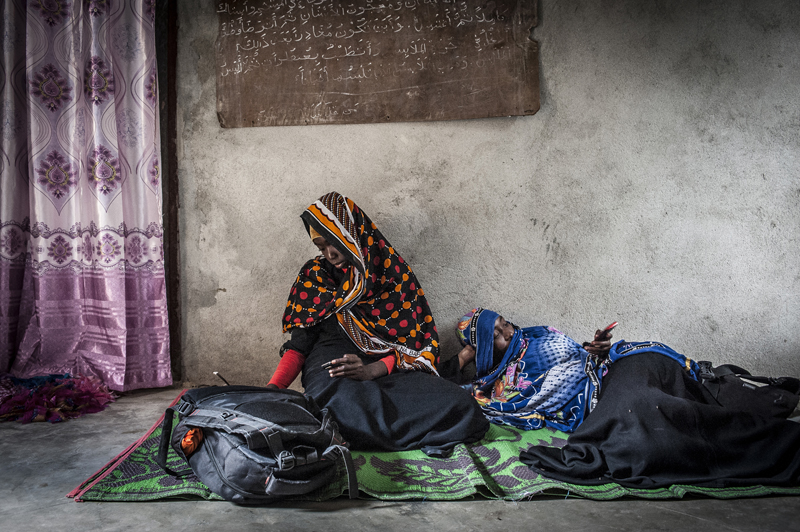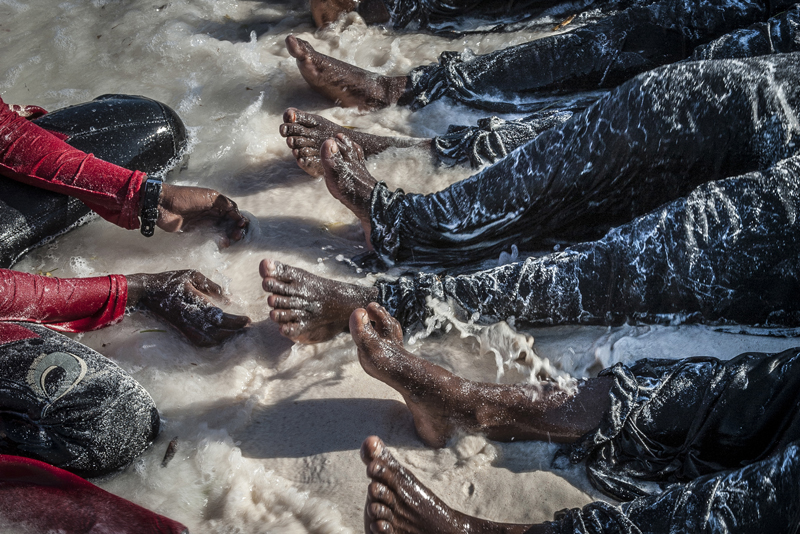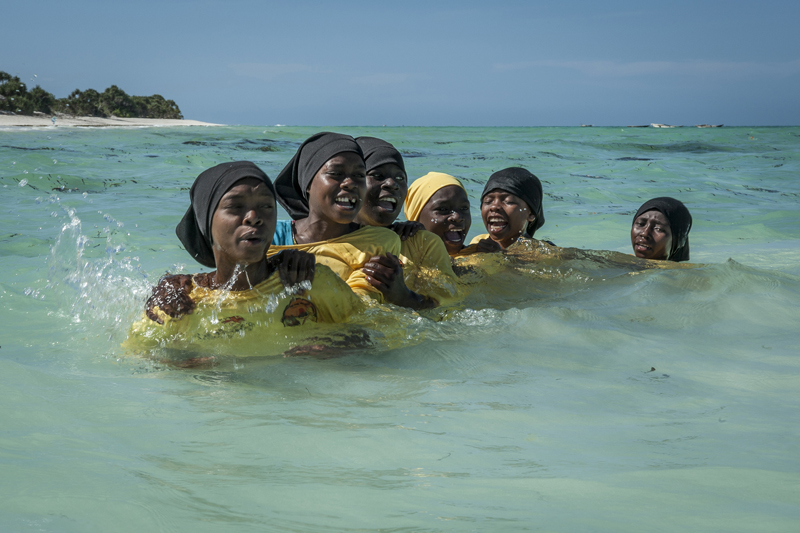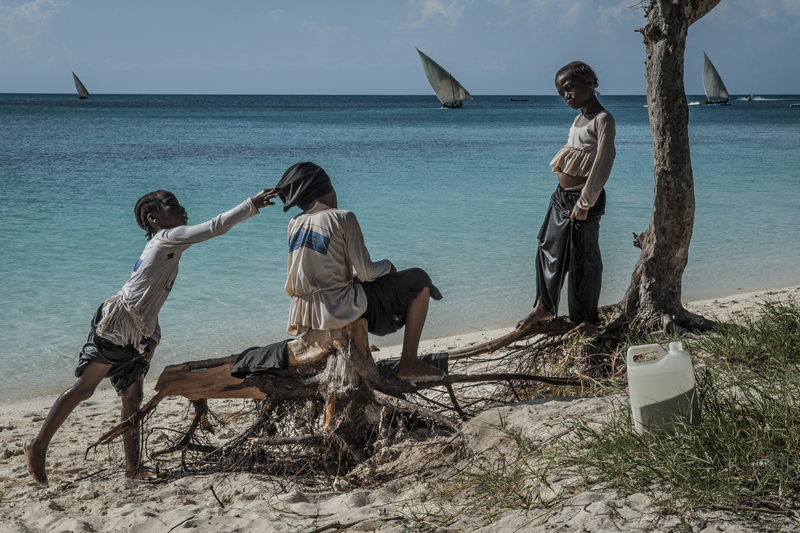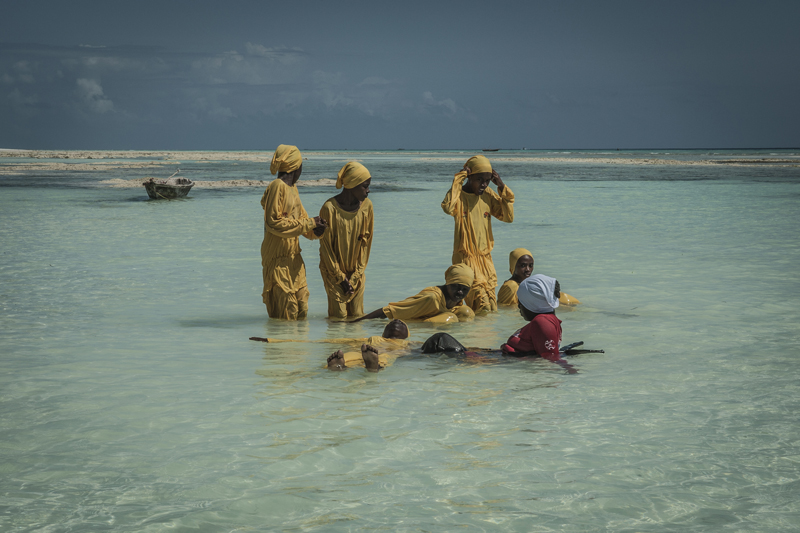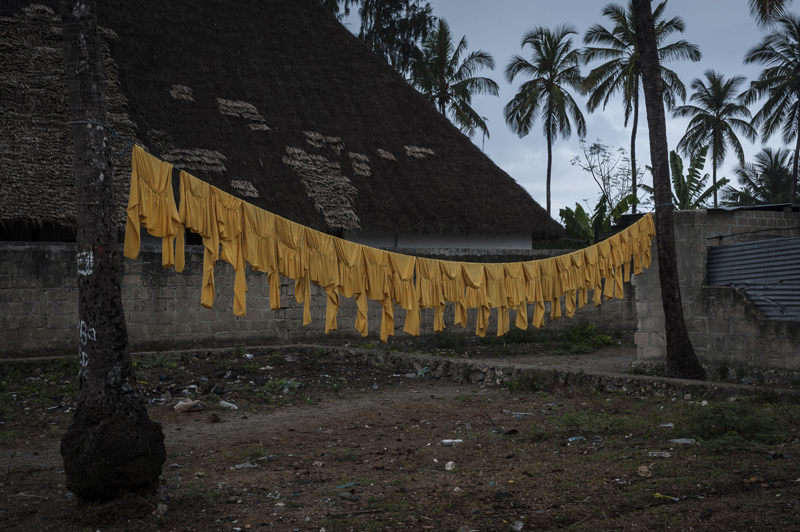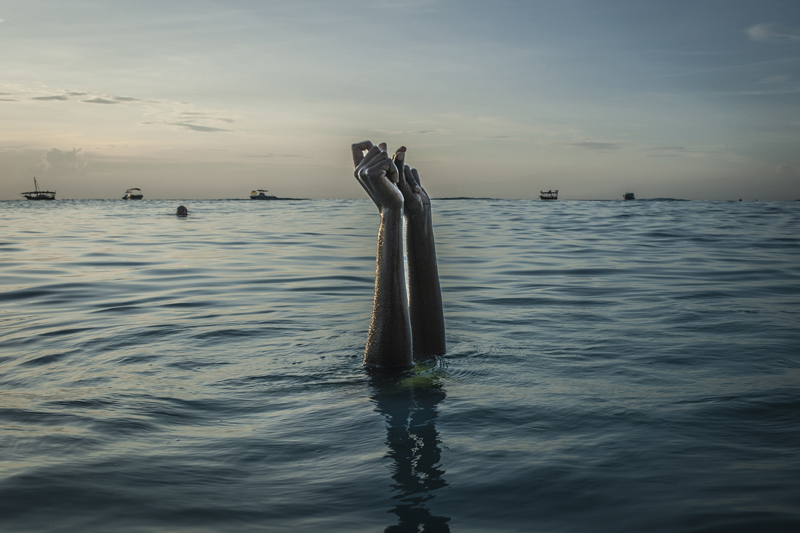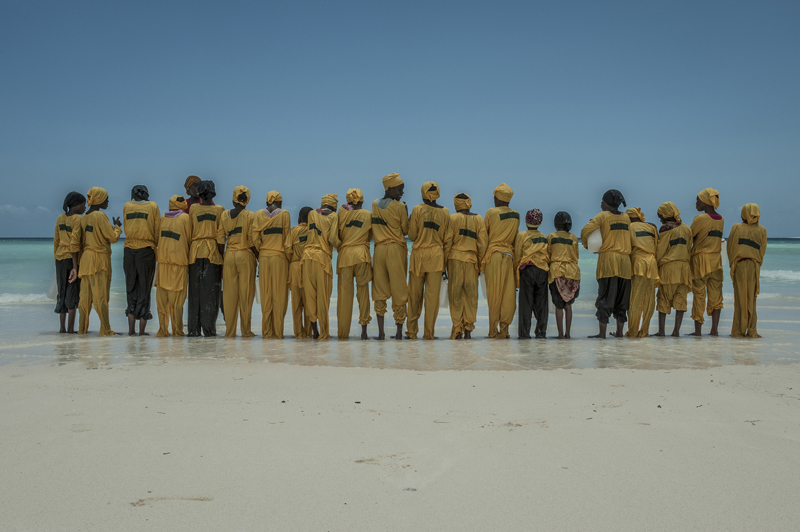 Until a number of brave women started the "Panje" project ("Panje" roughly translates to "big fish"). Since then, the girls of Kijini elementary school on the main island of Unguja are "big fishes" as well, claiming their right to enter the water in a "Burkini" and not drown in the process.
Photographer Anna Boyiazis, born in 1967 in California as the daughter of Greek parents from the Aegean Sea and as a child going under the nickname "psaroukla" (big fish), works as a photojournalist covering mainly women's rights. She is active in the campaign #womenmatter, has won a number of international awards, teaches at art schools, and publishes books on design and architecture. Asked about the movement of girls and young women on Zanzibar, she stated that it was still fragile, resisted mainly by old men. But luckily, Kazija, Chema, Mwanaidi and Siti are now just swimming away from them.
Curriculum Vitae: Anna Boyiazis (Freelance Photographer)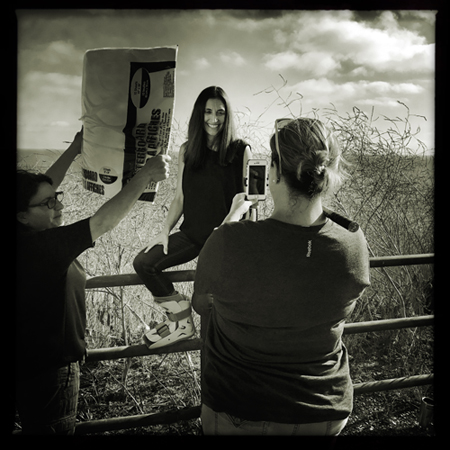 Anna Boyiazis is an American documentary photographer based between Southern California — where she was born and raised by her family of Aegean Islanders — and East Africa. Her areas of focus include human rights, public health, and women and girls' issues.
Her storytelling suspends the illusions of human separation. Through her work, she aims to elicit compassion and bring our shared humanity to the fore. Her exhibitions include the 2017 Taylor Wessing Photographic Portrait Prize, National Portrait Gallery, London; Dysturb #WOMENMATTER Campaign Against Violence Toward Women, Preus Museum, Norway; Women Photograph "Insider/Outsider" Exhibition, Photoville, New York City; Arte Fiera: Women in Multimedia, Spazio Labo' Centro di Fotografia, Bologna; and the Havana Biennial, Centro de Arte Contemporáneo Wifredo Lam, Havana. She is recipient of both the City of Los Angeles (C.O.L.A.) Individual Artist Fellowship and the Eddie Adams Workshop XXV Los Angeles Times Assignment Award.
Her work has been recognized by Arles Voies Off, ASMP, CENTER, Center for Cultural Innovation, FotoVisura, Médecins Sans Frontières, Photocrati Fund, and Prix de la Photographie Paris. Anna earned an MFA from the Yale University School of Art and a BA from the UCLA School of the Arts and Architecture. Anna's involvement with photography deepened in 2006, inspiring a mid-career transition into photography. She spent the early years of her career designing a variety of publications — predominantly books — in close collaboration with international art and architecture organizations. Projects included the design of Morphosis, architecture monograph by Pritzker Prize Laureate Thom Mayne (Phaidon Press), and Paradise Cage: Kiki Smith and Coop Himmelblau (The Museum of Contemporary Art [MOCA], Los Angeles).
Anna taught at both Art Center College of Design and the UCLA School of the Arts and Architecture, and served a teaching fellowship at the Yale University School of Art, as Head Designer at MOCA and as Visiting Artist at the American Academy in Rome. Her design work was recognized by The American Center for Design, the American Institute of Graphic Arts (AIGA), and Communication Arts, among others. Her work is in the permanent collections of the AIGA Archives at the Denver Art Museum, the UCLA Arts Library Artists' Book Collection, the Yale University Art + Architecture Library, and the Yale University Sterling Memorial Library Arts of the Book Collection.