14-year-old Ouma's hair has been styled for her wedding – she now wears her curly hair in beautiful braids. She dresses up for a man whom she didn't pick herself but has to marry anyway. Her groom is 33-year-old Hamidou and Ouma will become his second wife.
Part of the wedding ceremony in her home country of Niger is the ritual cleansing Ouma has to undergo. Prior to the marriage, the father of the bride and the groom negotiated the young bride's price. Converted into Euro, she is worth about 30 Euro and 100 kola nuts.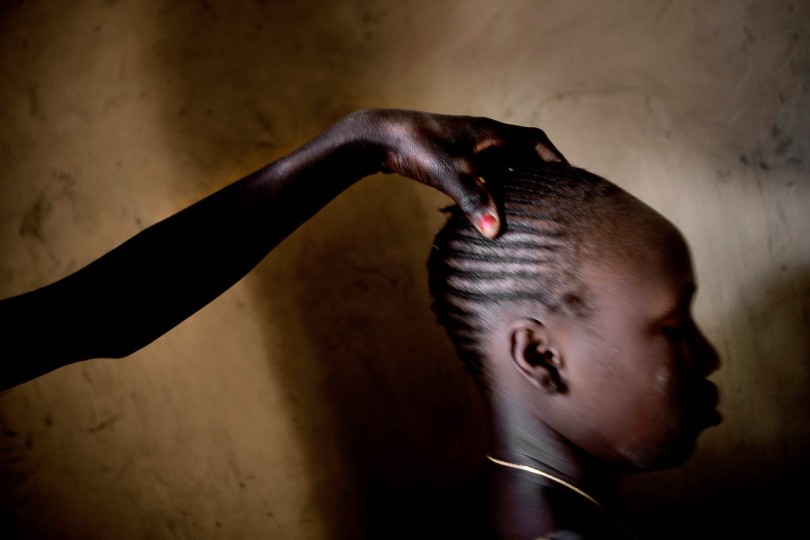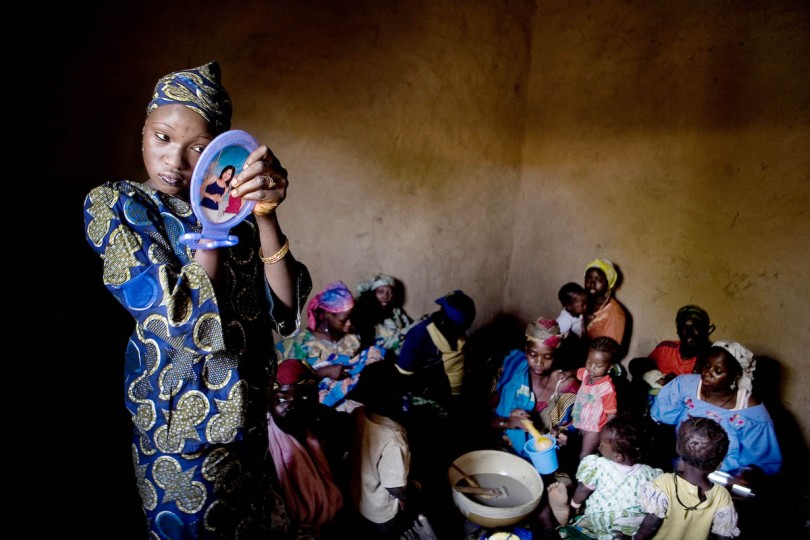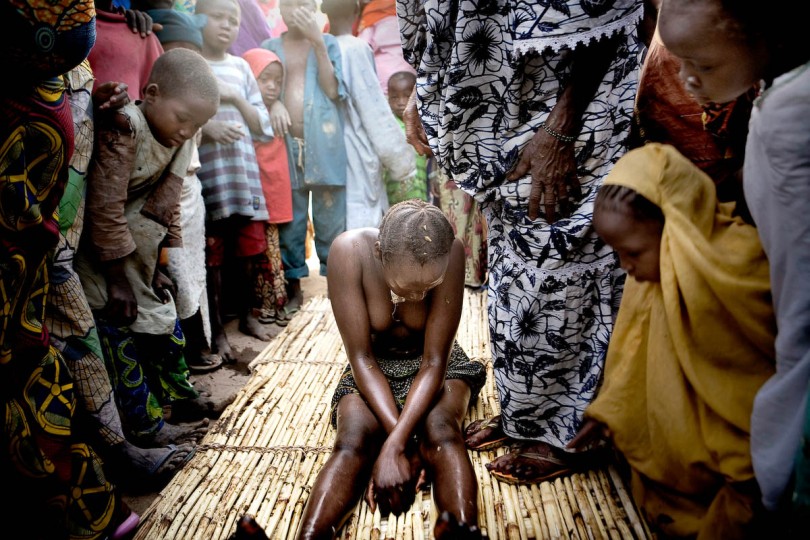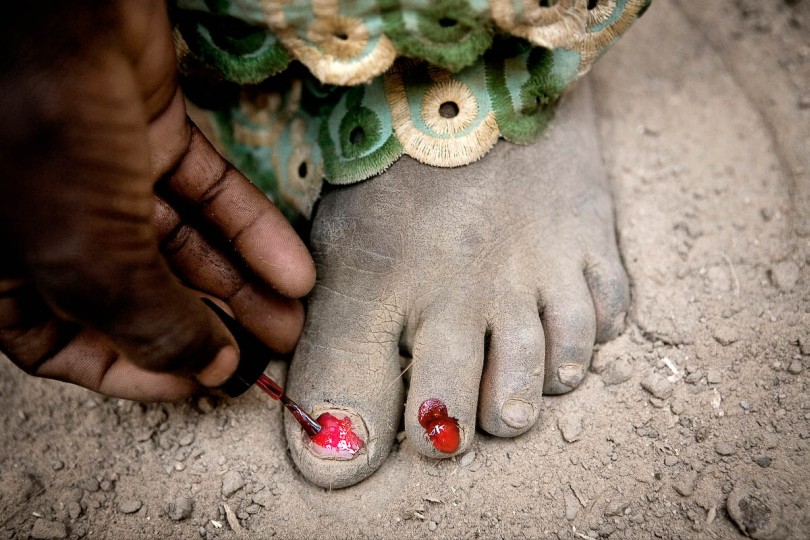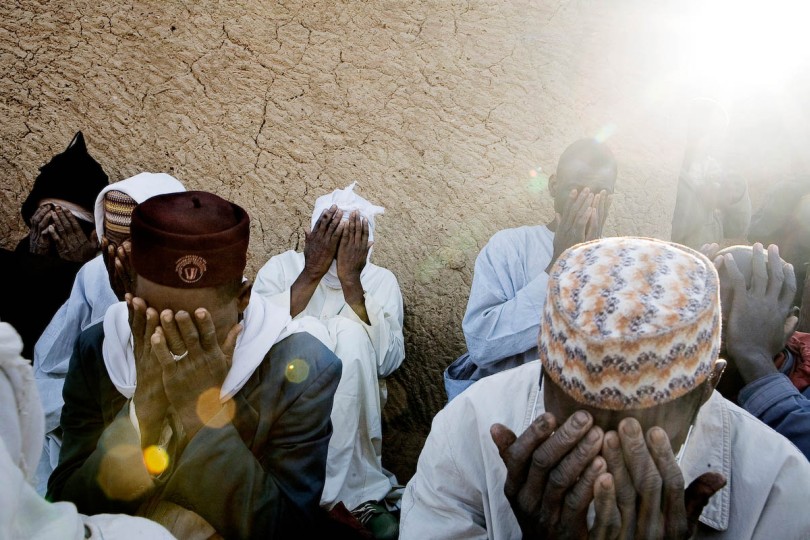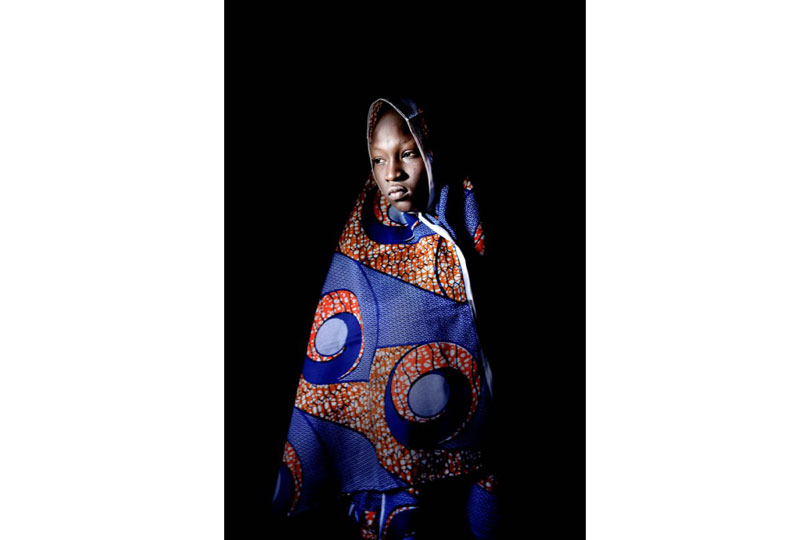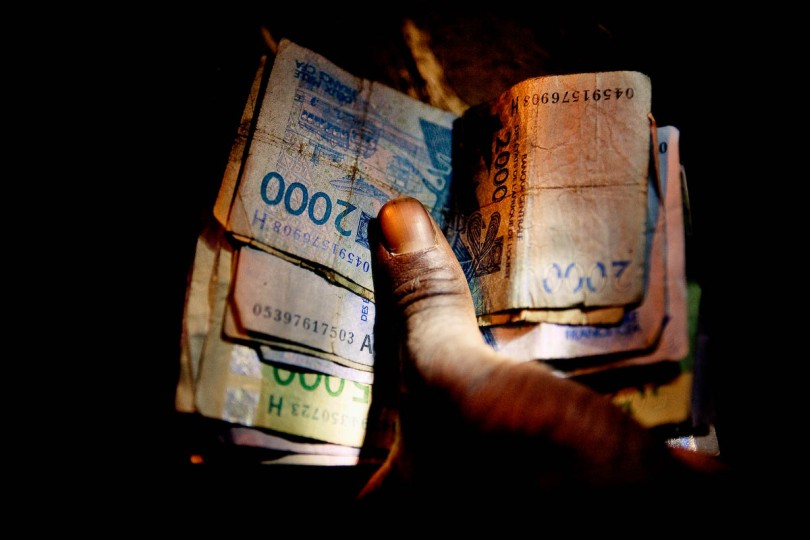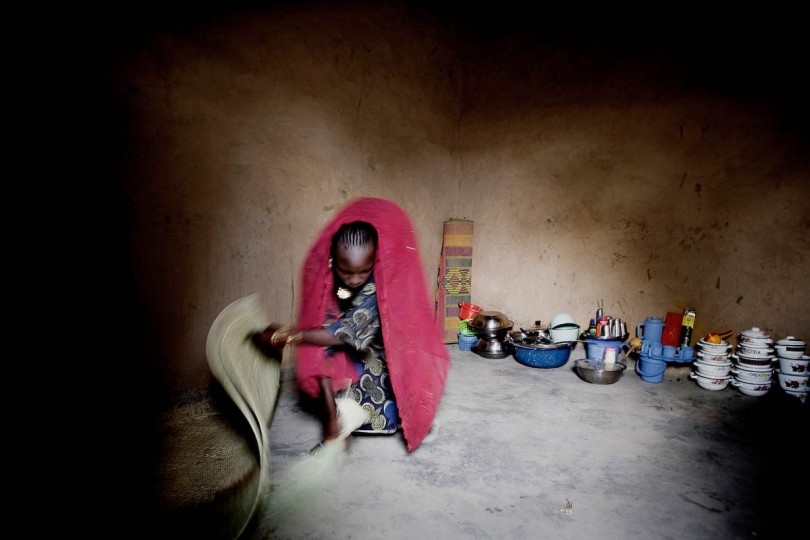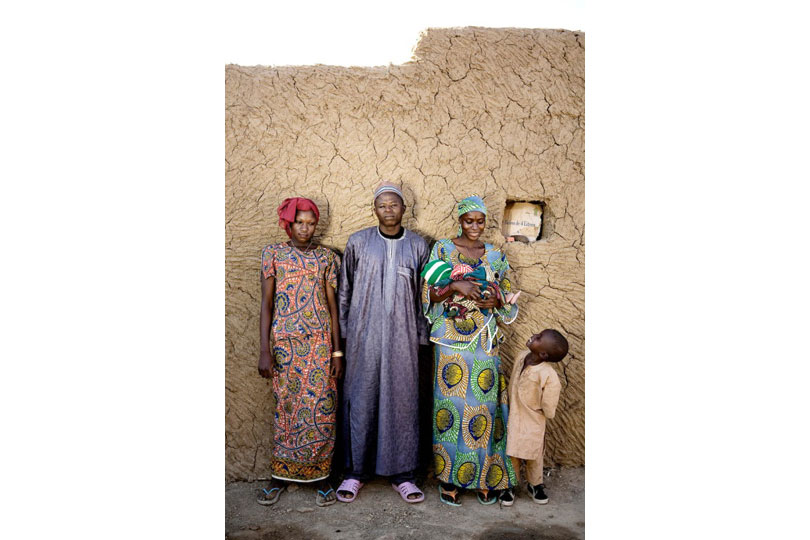 The country of Niger holds a world record: according to UNICEF, approx. 75% of all girls are married before the age of 18. Niger is one of the poorest countries in the world. Tradition in many places forbids married women to leave the house. This means that from now on, Ouma is no longer allowed to go and buy something or to visit her friends without her husband's permission.
Curriculum Vitae: Mads Nissen
Biography
2009 Participant at the 16th Joop Swart Masterclass
2009 Moved from China to Denmark to work for the Danish newspaper Berlingske
2008 Selected for the first Nordic Masterclass
2007 Moved to Shanghai, China to cover the economic and social development
2007 Graduated with distinction from The Danish School of Journalism, Photojournalism
2006 Began my personal project 'Amazonas'
2006 Participated in the World Press Photo/ ASEF seminar for young photographers in Manila, The Philippines
2006-2007 Freelancing at the Danish newspaper Politiken
2004-2006 Staff photographer at the Danish newspaper Politiken, as part of the education on Danish School of Journalism
2003 Started at The Danish School of Journalism, Photojournalism
2000-2001 Worked on personal projects in South America and Ghana
1998-1999 Studied Spanish and did voluntary work in Venezuela
1997 Finished high school
1979 Born the 17th of November in Hobro, Denmark
Awards
2009 Danish Press Photo of the Year, Best foreign news story, second prize
2008 CHIPP: Environment picture story/ Honorable Mention
2007 Winner of the Best Danish Press Photo of the Year
2007 Danish Press Photo of the Year, Best feature, second prize
2007 POYi: Issue Reporting Picture Story, Award Of Excellence
2007 Days Japan International photojournalism award, Third prize
2007 The Scanpix-Award; Best Bachelor project at The Danish School of Journalism
2006 Days Japan International photojournalism award, Third prize
2006 China Int. Press Contest (CHIPP), Daily Life picturestory, Honorable Mention

Selected Exhibitions
2009 Group exhibition: Noorderlicht, The Netherlands
2009 Group exhibition: Luis Valtueña Humanitarian Photography, Different European countries
2009 Group exhibition: Chobi Mela V in Bangladesh, Tibetan Unrest photo essay
2008 Group exhibition: 'Amazonas' at Lumix Photo Festival in Hannover
2007 'Amazonas' – photo essay exhibit at the 12th Festival Voies Off, Arles
2007 Group exhibition: Luis Valtueña Humanitarian Photography, Different European countries
2006 Group exhibition: Forgotten crisis, Médecins du Monde, Visa pour l'image, Perpignan
2004-06 Group exhibition and book: "Eyewitness", Oksnehallen, Copenhagen

Contact
Mads Nissen
Mobile: +45 30421798
www.madsnissen.com
info@madsnissen.com