Pakistan: Stranded after the flood
How should we label the mass of water that devastated about 20 percent of Pakistan in 2010 and robbed approx. 20 million people of their homes, their fields, their cattle, their entire infrastructure and many cases, their lives? Flood of the century? Flood of the millennium?
And how should we label the unstoppable force that flooded parts of the Punjab, Balochistan and Sindh provinces in 2011? A flood of biblical proportions?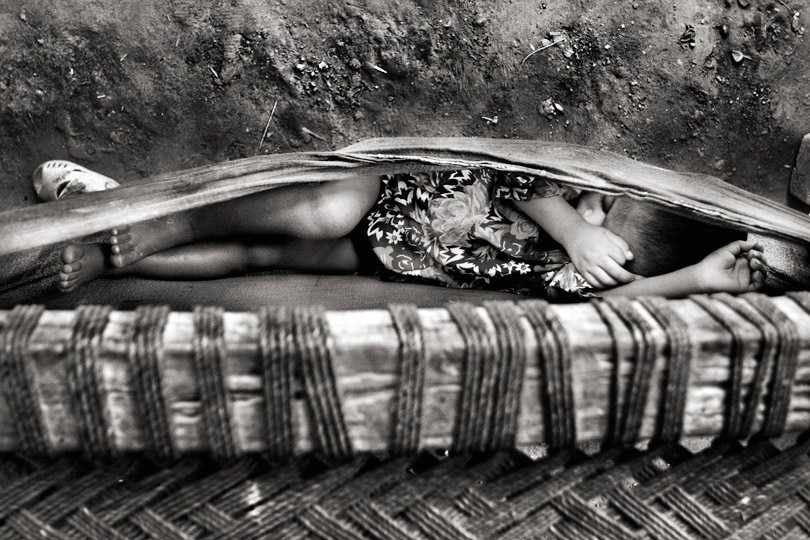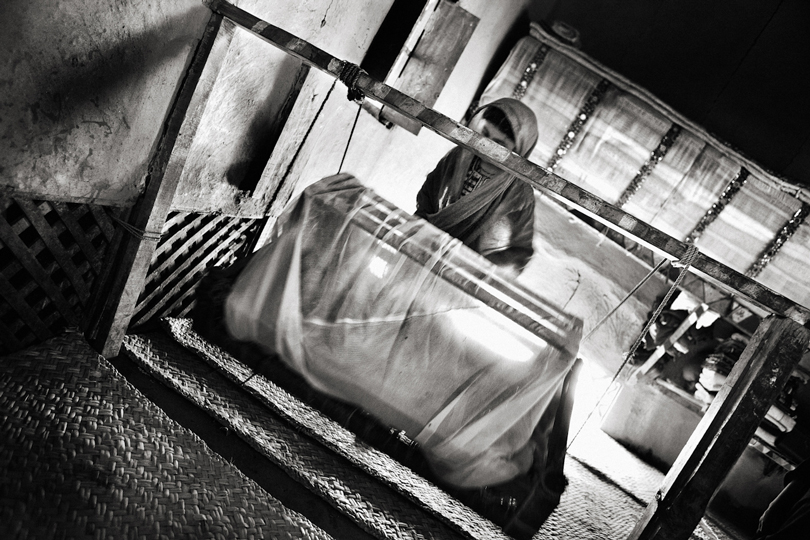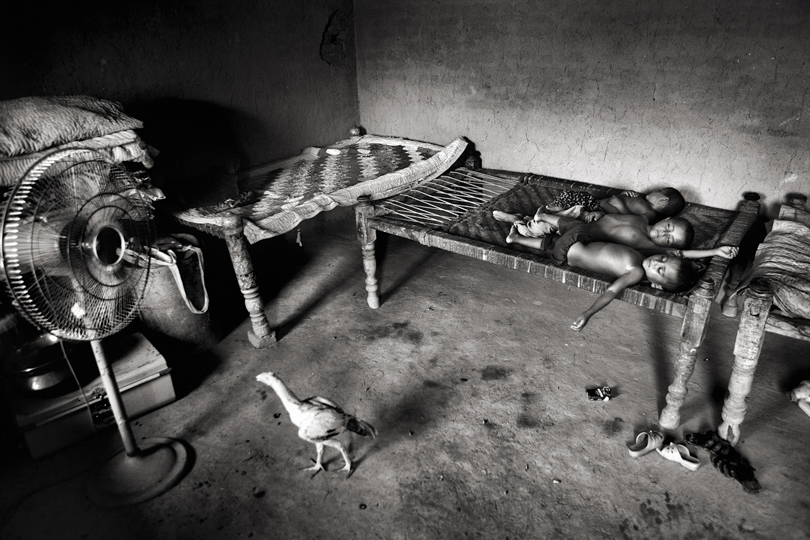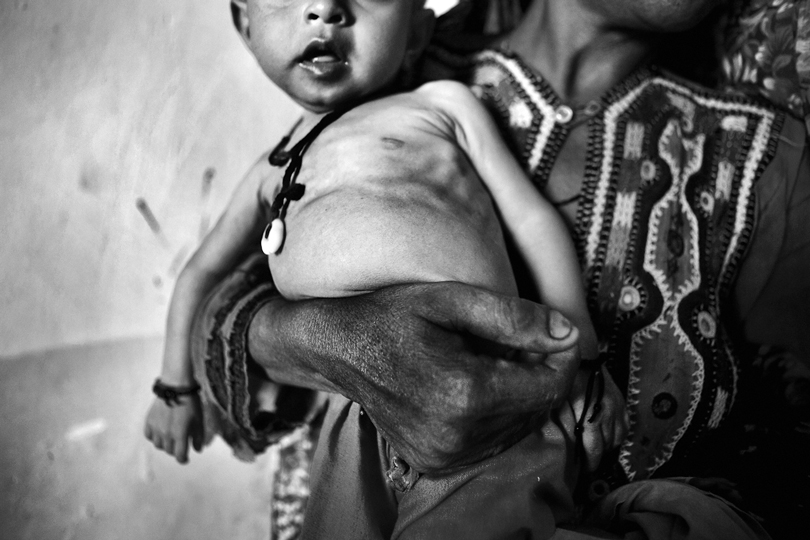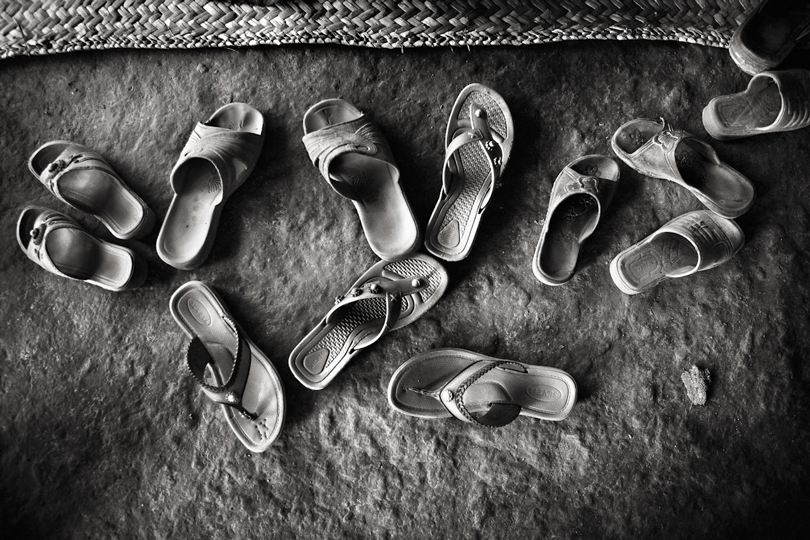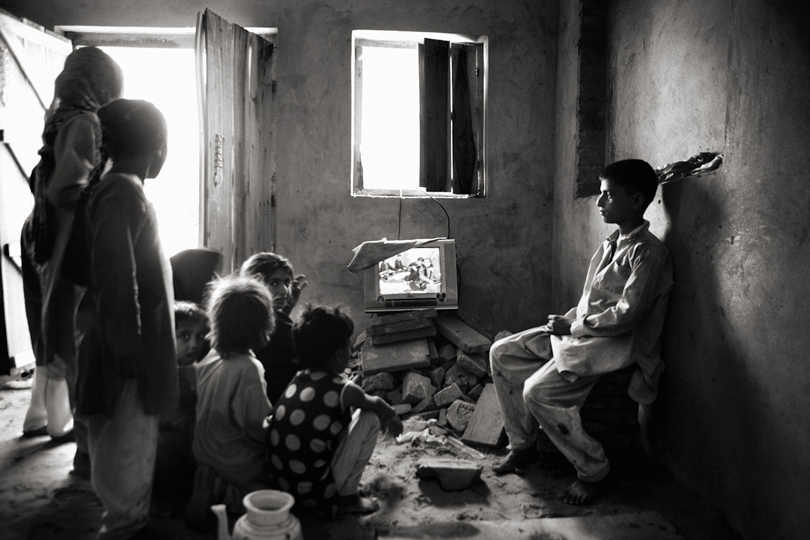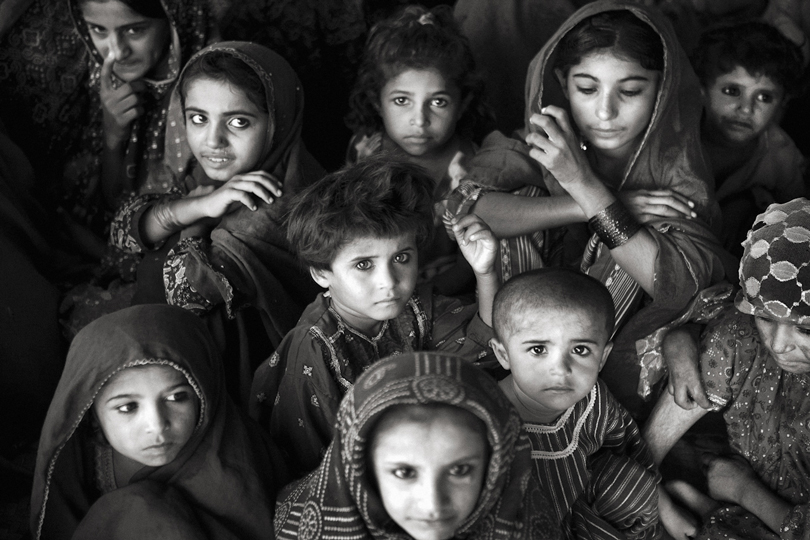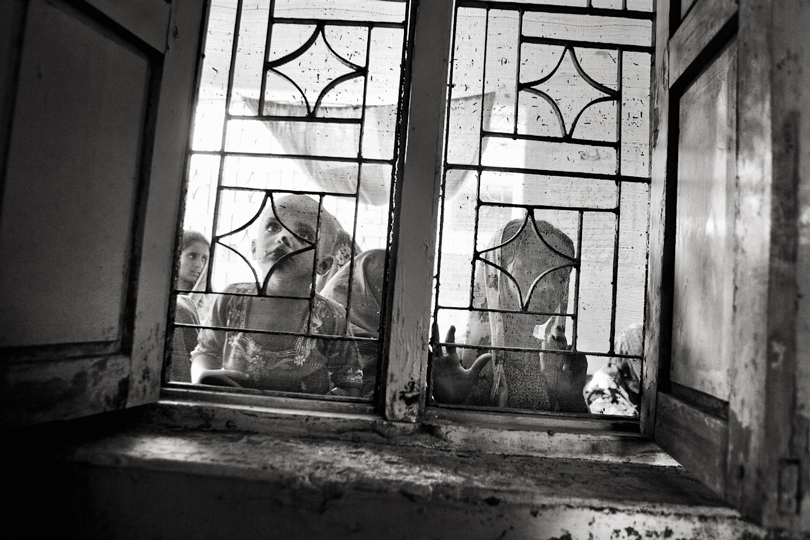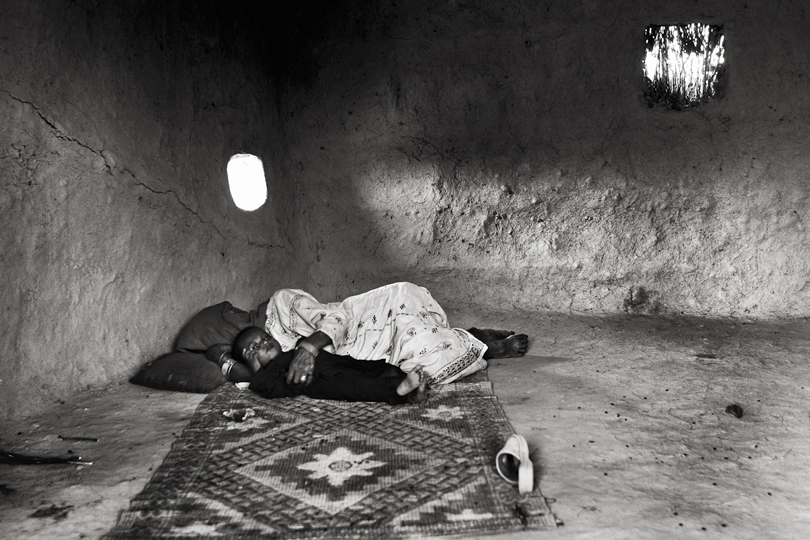 The pictures by Italian photographer Luca Tommasini don't show any images of raging rivers bursting their banks. They only show those left behind, the survivors of a never ending catastrophe in the Sindh region.
At first, we see only people struggling to get their feet on dry land again – in simple clay huts, during improvised school classes, at meetings in front of a TV set. But it is completely uncertain where they are supposed to get food, clean water, medical help and work in the near future. The government, the military and aid organizations face sheer insurmountable difficulties.
Among the flood victims in Pakistan were nine million children. UNICEF took charge in coordinating emergency aid such as water supply, food distribution and the protection of children. Furthermore, UNICEF built emergency schools and child care centers and vaccinated 1.2 million women and children in August 2010. The catastrophe is a recurring nightmare for many families. After the country was hit yet again by severe floods in 2011, due to heavy monsoon rains, about five million people have been affected by this natural disaster, among them more than two million children.
Curriculum Vitae: Luca Tommasini
I'm a Rome-based freelance photographer and beside my long term assignment as Head of Mission for an Italian NGO, I mostly worked with several NGOs and International Organizations on granting projects' visibility through photographic and video reportages. I developed a significant experience in documenting both emergency and long term development projects, but I had the chance to work on my personal reportages too. During different field missions in Haiti, Pakistam Nigeria, WB&GS, Tanzania, Russia among others, I profusely covered a wide range of issues going from food and agriculture, fishing activities, health, education, critical impacts of energetic policies, always keeping a wide angle on the social and economic contexts.

Relevant Exhibitions
2010
Rome - Auditorium Parco della Musica: Food Sovereignty
2009
Rome - Palazzo Valentini: A walk near the sea of Gaza Rome
Strasbourg - European Parliament: A walk near the sea of Gaza
2008
Jerusalem - ECTAO Office (European Delegation): Disability in Palestine
Rome - International Festival of Photography: Dunum - Land of Palestine
2007
Ramallah - Zyriab Gallery: Labours in Palestine
2006
Rome - International Festival of Photography: Traces of Palestine
Relevant Awards
2011
Prix de la Photographie Paris 2011, Professional | Press-Political - Bittersweet Election
2010
Black and White Spider Awards 2010, Photojournalism - A walk near the sea of Gaza
2009
International Photography Awards 2009: Honourable Mention - A walk near the sea of Gaza
International Photography Awards 2009: Honourable Mention - Dunum - Land of Palestine
Work experiences | Assignments
2011
River State/Niger Delta, Nigeria - Campaign for the Reform of the World Bank
Pakistan - Pakistan Humanitarian Forum (PHF) - One Year On visibility campaign.
Fort Liberte', Haiti - Food and Agriculture Organization (FAO)
Acul du Nord, Haiti - Vento di Terra Onlus
2010
Rome, Italy - International Planning Committee for Food Sovereignty (I.P.C)
Patagonia, Chlie - Patagonia without Dams Campaign
Rome, Italy - International Centre for Education on Development (C.I.E.S.)
2009
Tanzania - Centro Internazionale Crocevia NGO
2008
WB&GS - Italian Cooperation for Development
WB&GS - Terre des Hommes Italy
WB&GS - Food and Agriculture Organization (FAO)
2007
WB&GS - Movimondo Ngo
WB&GS - Centro Internazionale Crocevia NGO
Jerusalem - Al Quds University
WB&GS - Food and Agriculture Organization (FAO)
2005
Palestinian Territories - Movimondo Ngo