Cox's Bazar: The exodus of the Rohingya
Although they had lived for generations in Myanmar's Rakhine state, the military junta's 1982 Citizenship Act rendered them stateless. As a result, the Muslim Rohingya were excluded from mostly Buddhist Myanmar's official list of 135 ethnic groups; so most of their children have no access to medical help and are not allowed to attend school.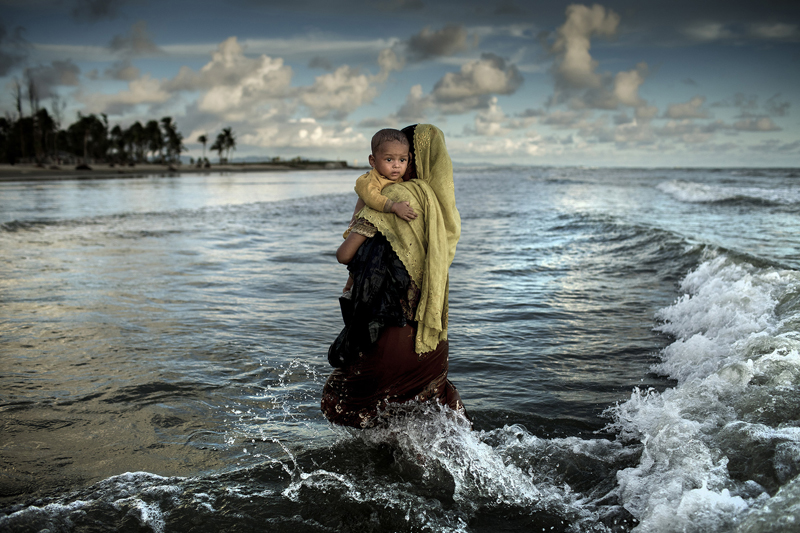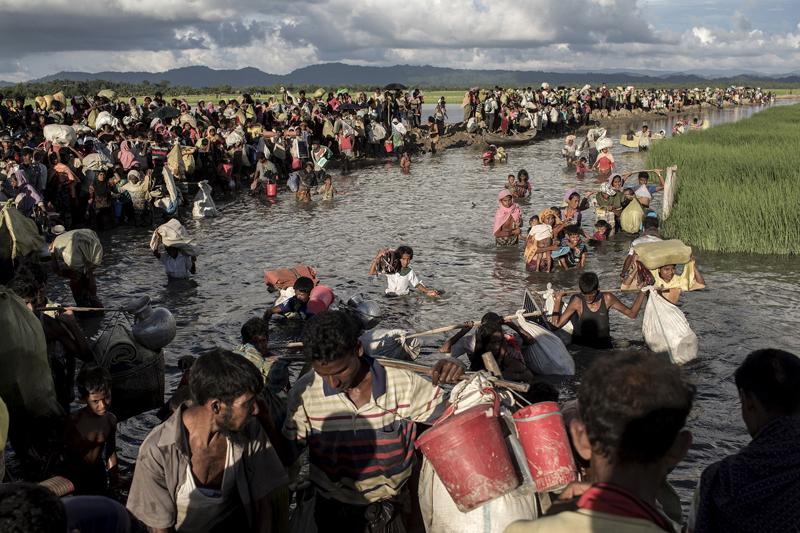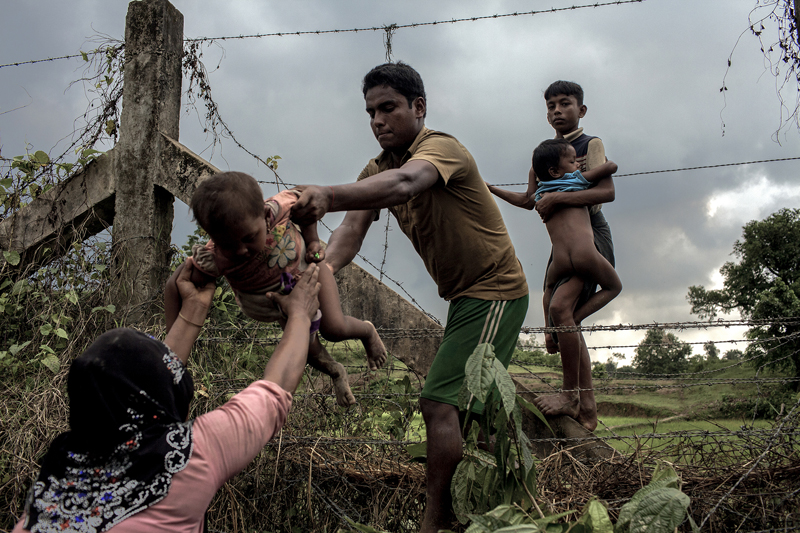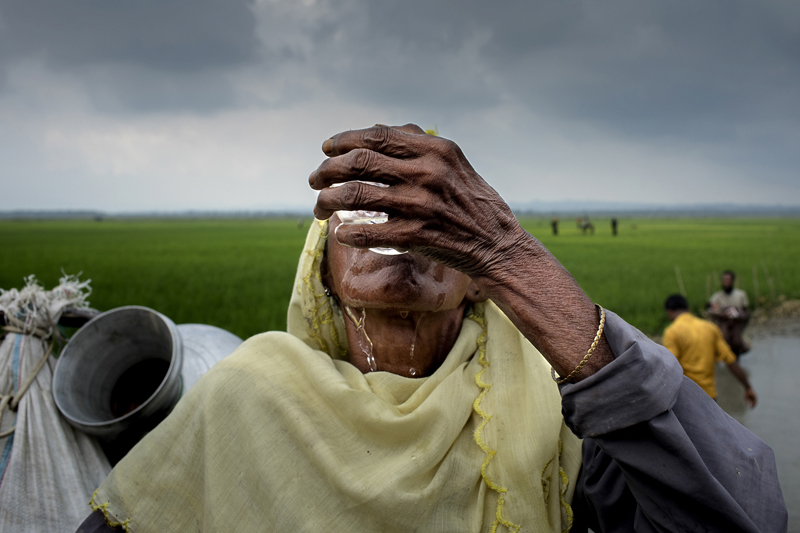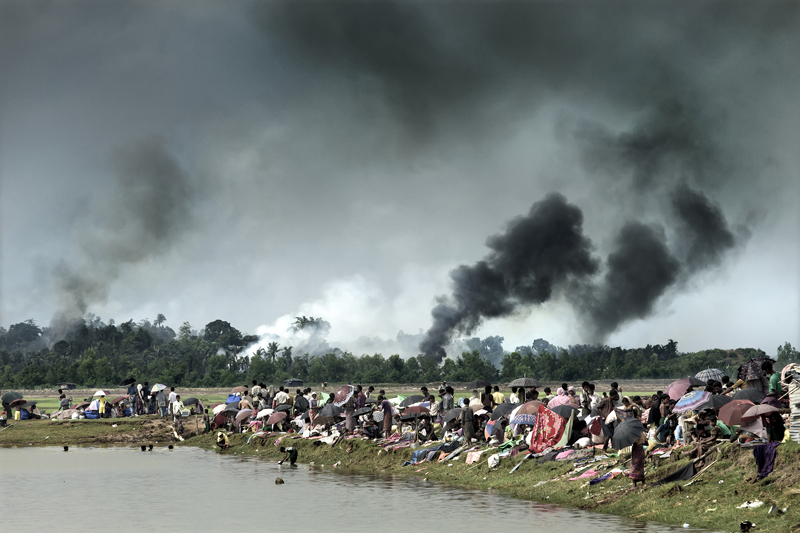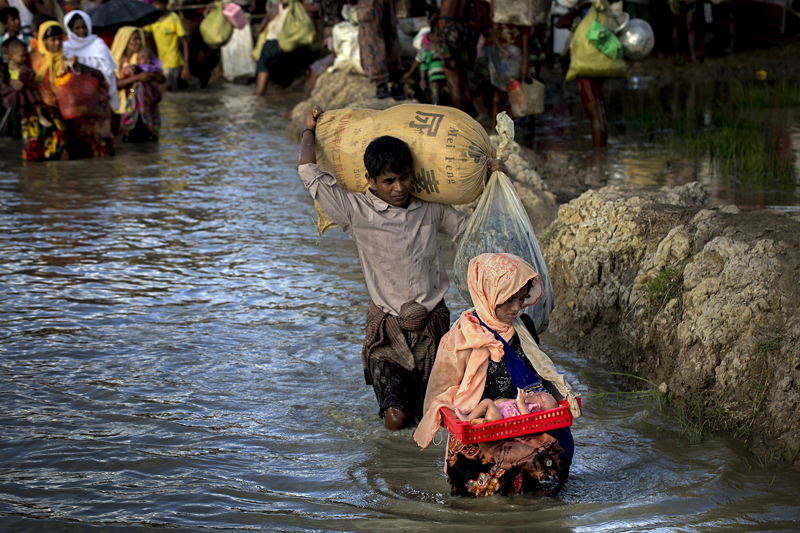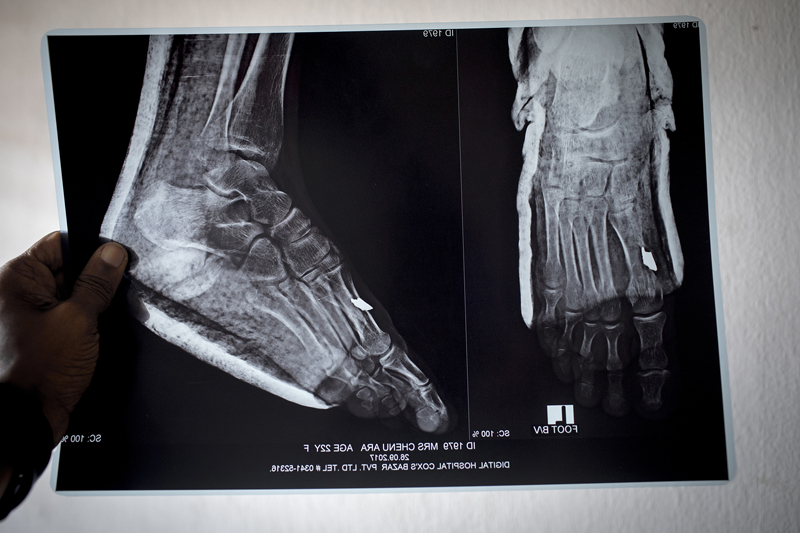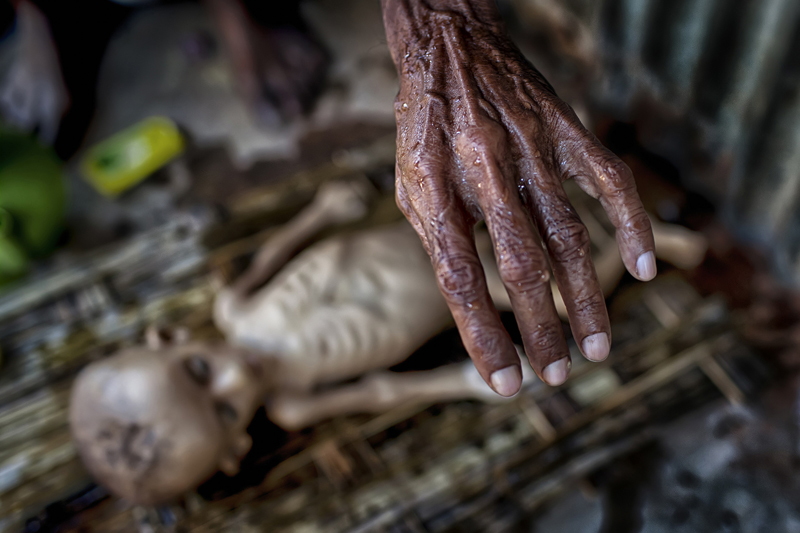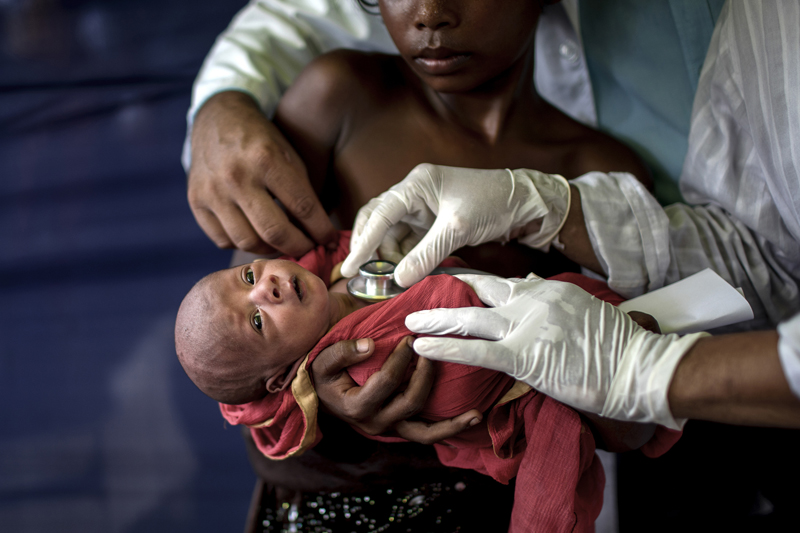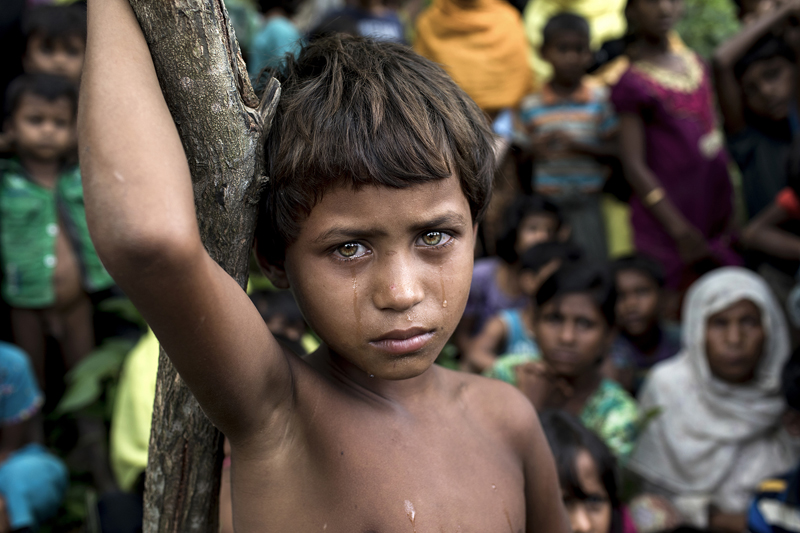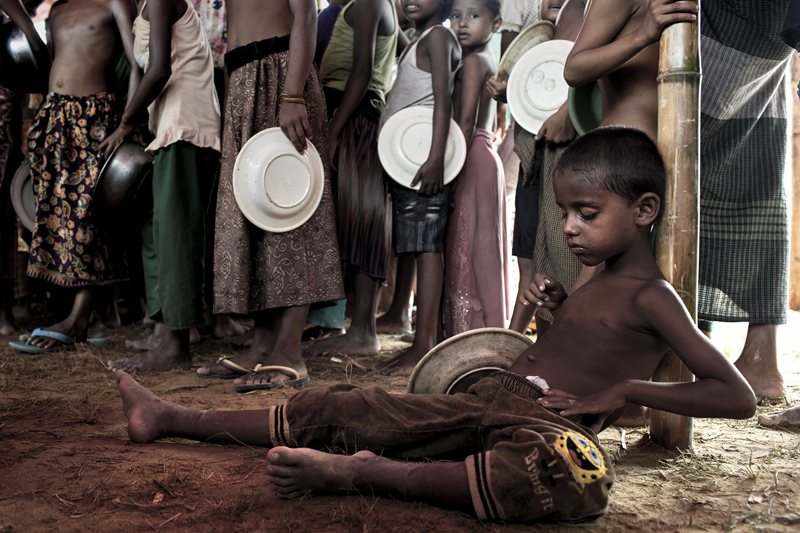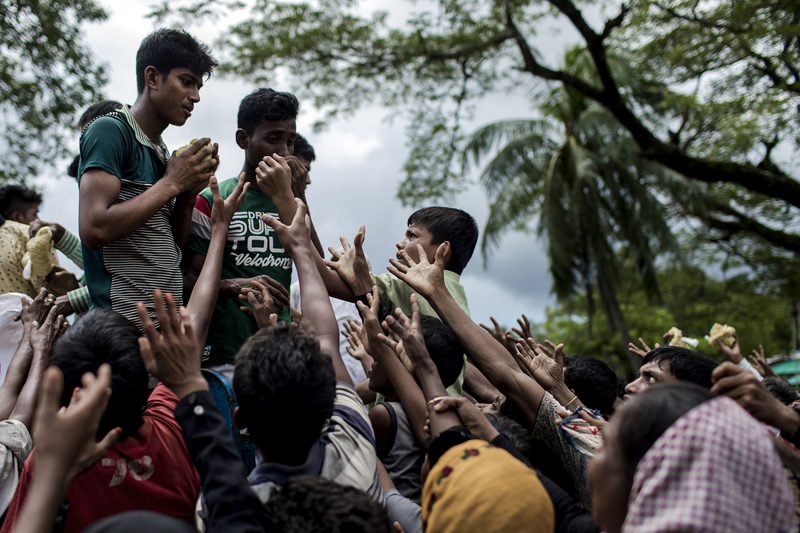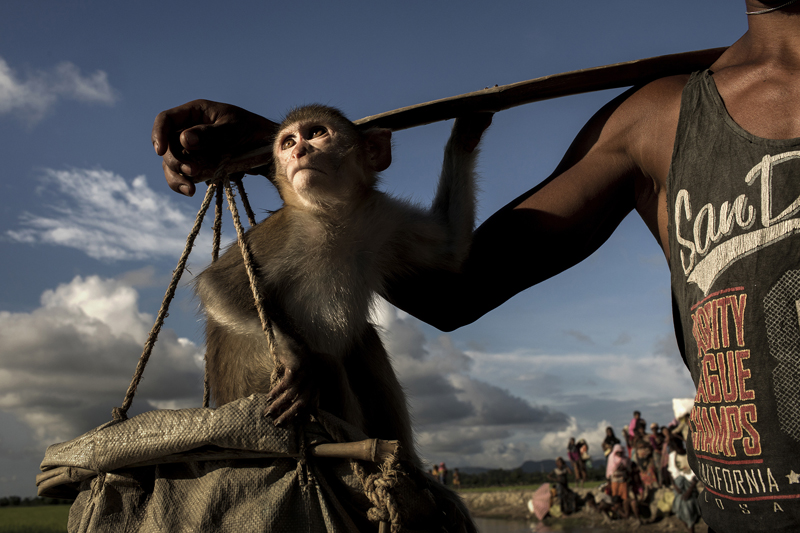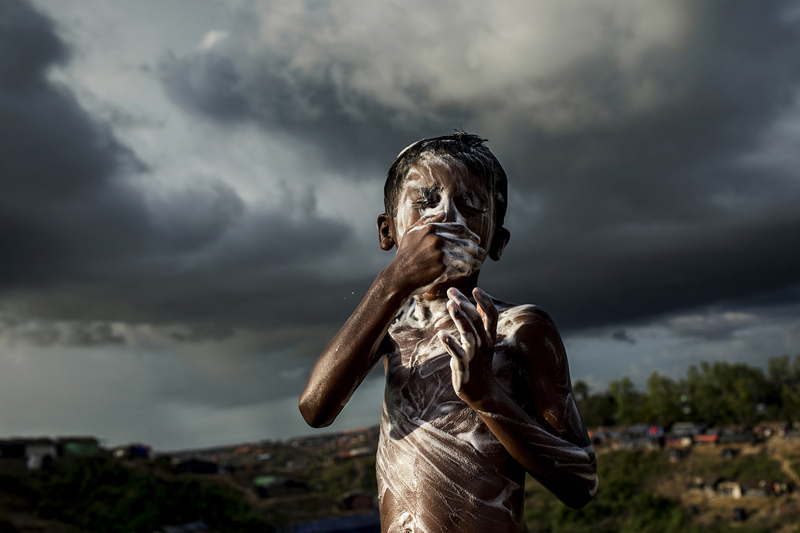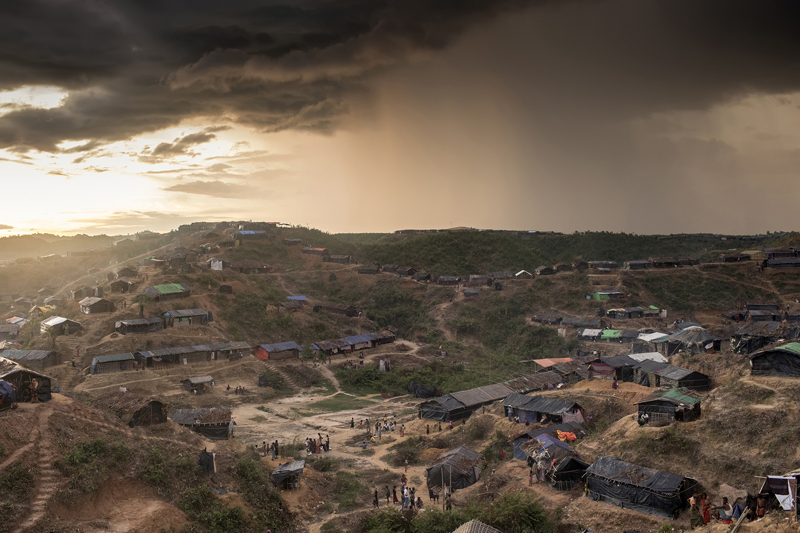 300,000 Rohingya had already fled to neighboring Bangladesh, when the exodus of another 600,000 Rohingya began in August 2017 after Rohingya militants attacked several police posts. In the face of this humanitarian crisis, the UN spoke of "ethnic cleansing", "crimes against humanity" and "genocide".
The photojournalist K.M. Asad was born in 1983 in Dhaka and works for several international media. He captured this seemingly tranquil moment of a Rohingya refugee and her child arriving on the beach of Cox's Bazar in Bangladesh.
Thousands have crossed the border on foot or, such as the woman in the picture, by boat. With them they bring the experience of mass killings and rape. Their villages and fields: burned. Their belongings: destroyed. Their families: torn. Asad's picture of mother and child who look like they were ascending from the sea: an image of life and limb saved. It also shows, however, a humanitarian disaster. Among its victims are approximately 320,000 children.
Curriculum Vitae: K.M. Asad (Zuma Press)
Mohammed Badra was born in Douma, Syria. He studied architecture at Damascus University but had to abandon his studies in his third year due to the war. After working for other news agencies he joined epa (European Pressphoto Agency) in October, 2015 as staff photographer. Mohammed has also worked with the Syrian Red Crescent as a first-aider, psychological supporter and photographer. His strong desire is that his photography contributes to a better awareness of the ongoing crisis in Syria.
1st Prize: Muhammed Muheisen
The face of a tormented childhood: Zahra's face. The face of a five-year-old Syrian girl in a refugee camp in Jordan. In 2015, Zahra's parents fled the war in Syria with her and seven other children. Winner UNICEF-Photo of the Year Award 2017.
3rd Prize: Kevin Frayer
Nothing but utter despair: Frayer witnessed the moment when a weeping boy had pulled himself up onto the truck, wrapped his arms around the leg of the man standing over the food, reached out and tried to make eye contact with the man he hoped would help him.
Honorable Mentions
In addition to the winning photo series, the independent jury also awarded seven honorable mentions. The stories show children from many different countries all over the world.