Cox's Bazar: The exodus of the Rohingya


Although they had lived for generations in Myanmar's Rakhine state, the military junta's 1982 Citizenship Act rendered them stateless. As a result, the Muslim Rohingya were excluded from mostly Buddhist Myanmar's official list of 135 ethnic groups; so most of their children have no access to medical help and are not allowed to attend school.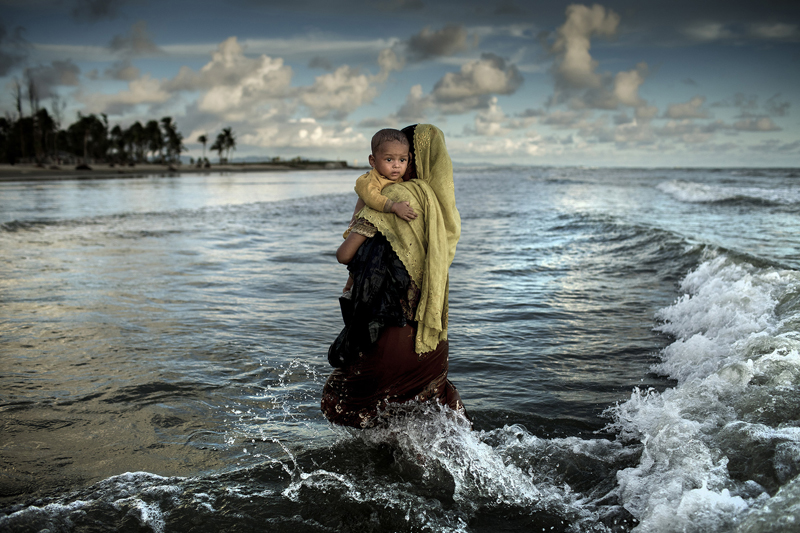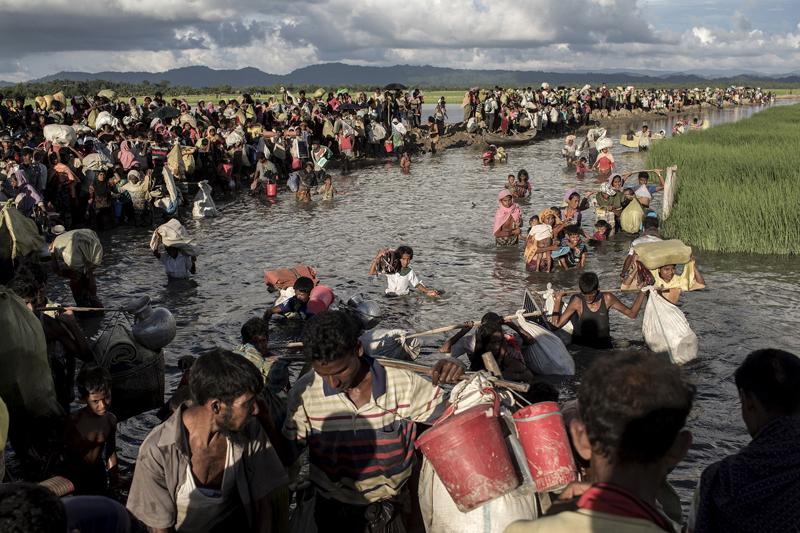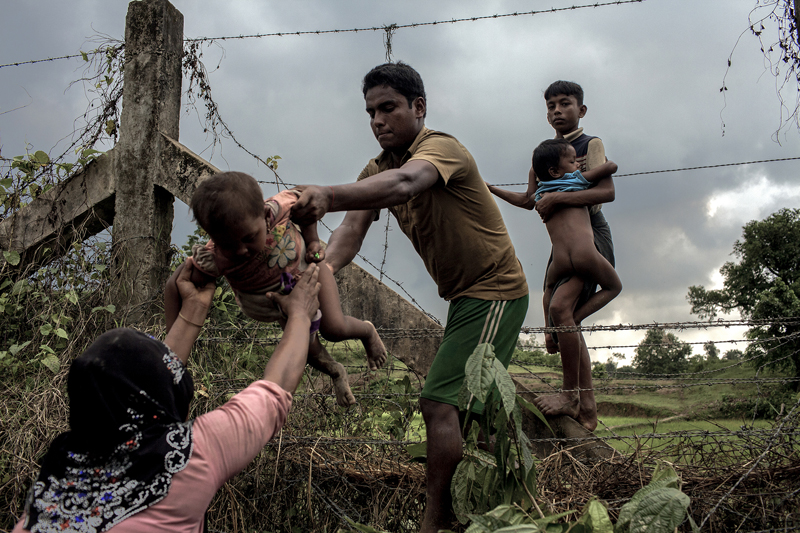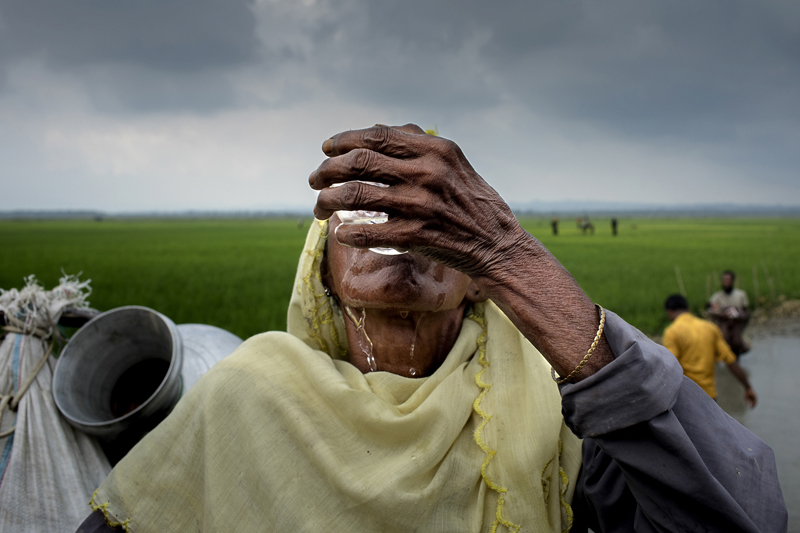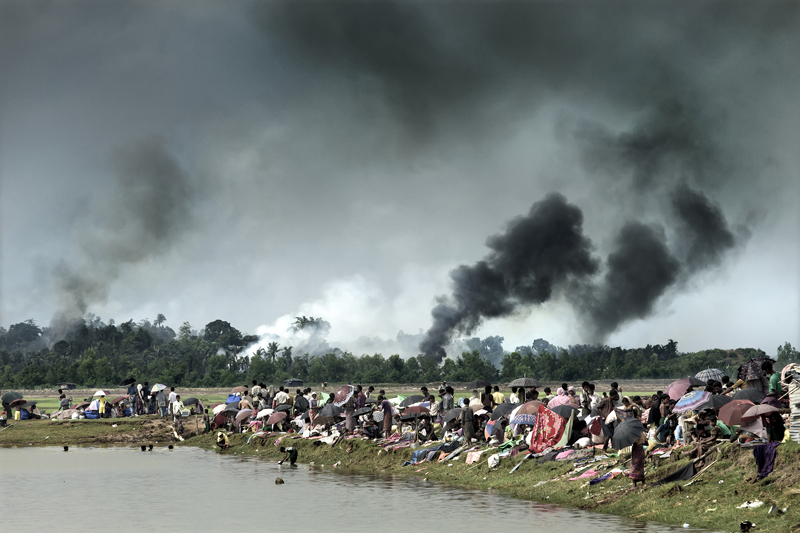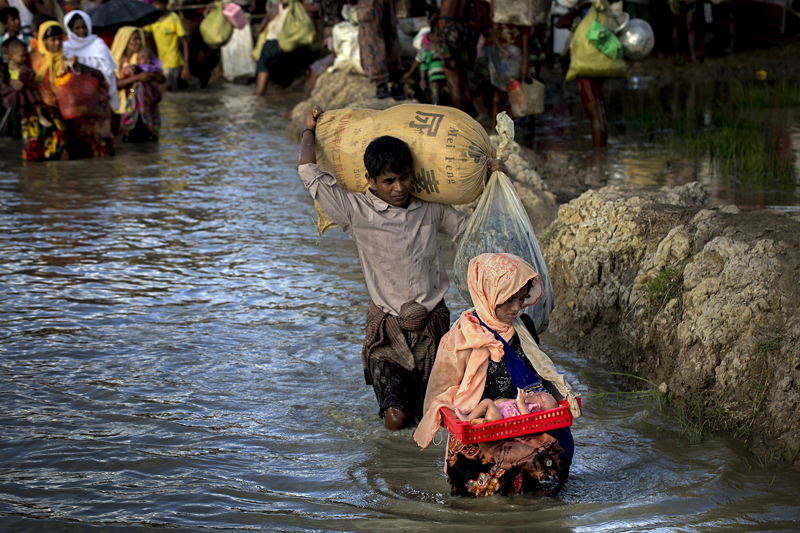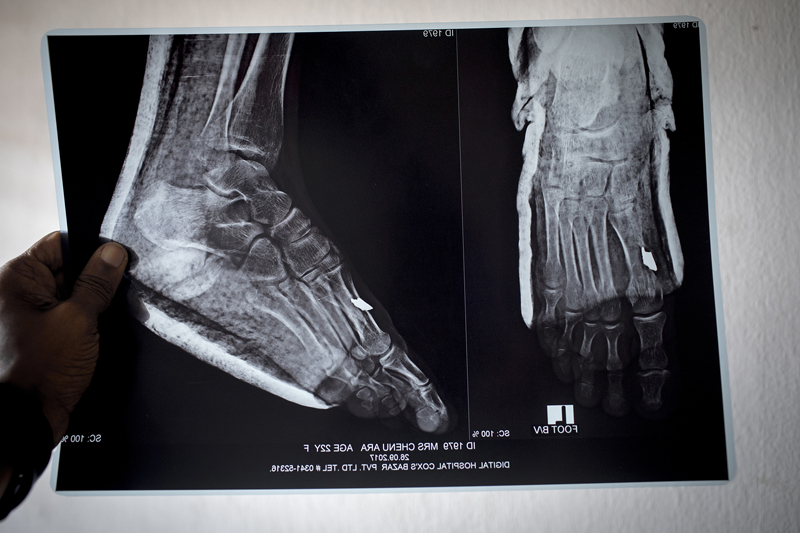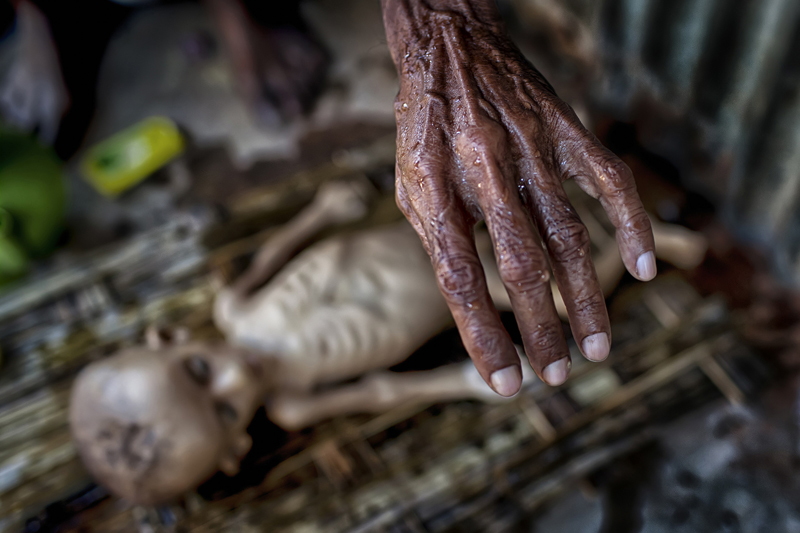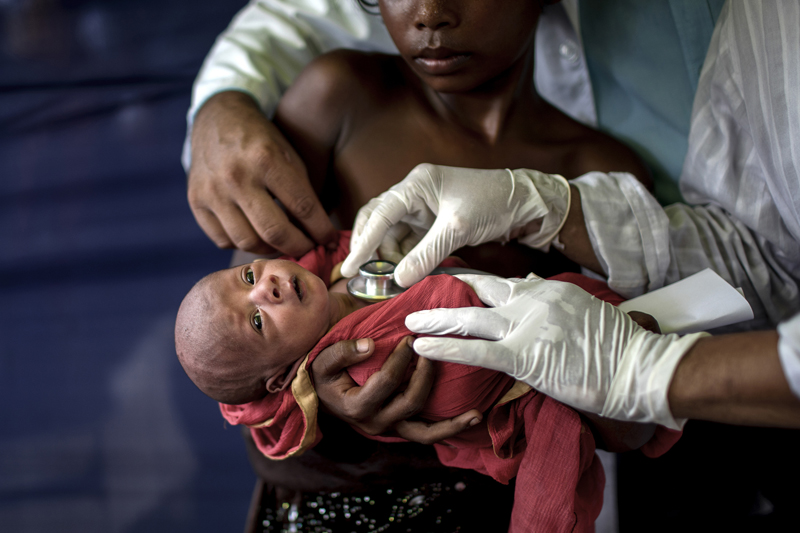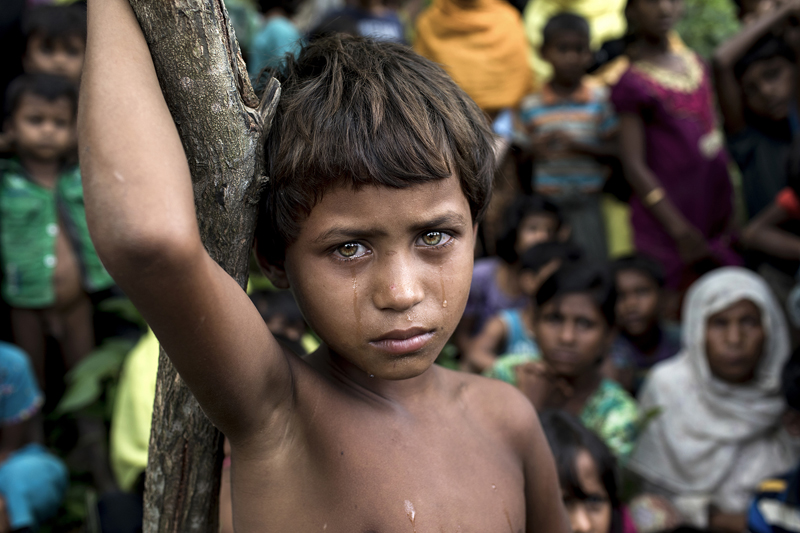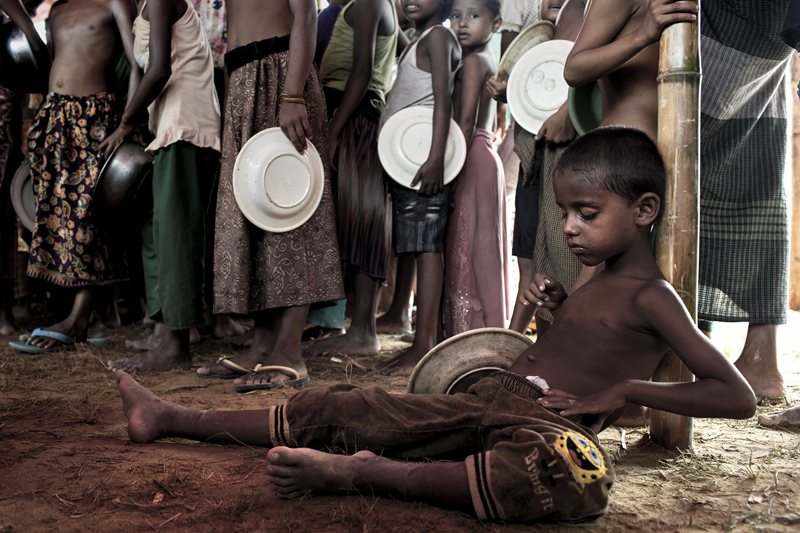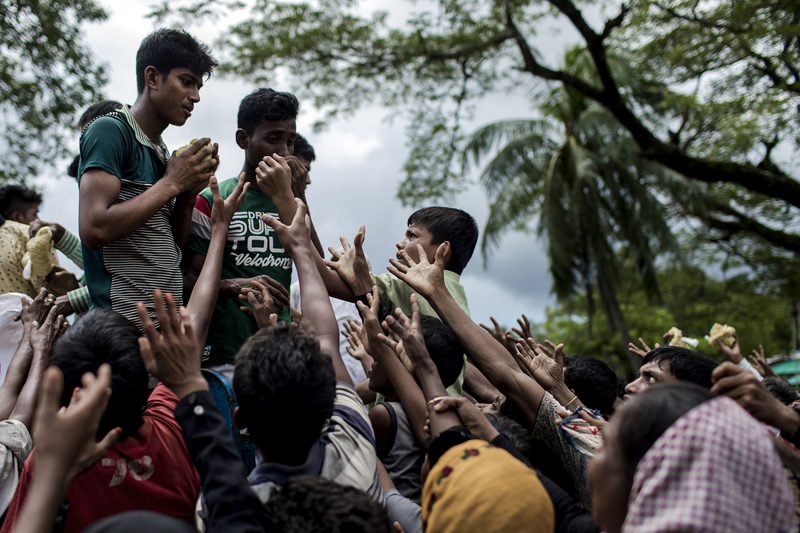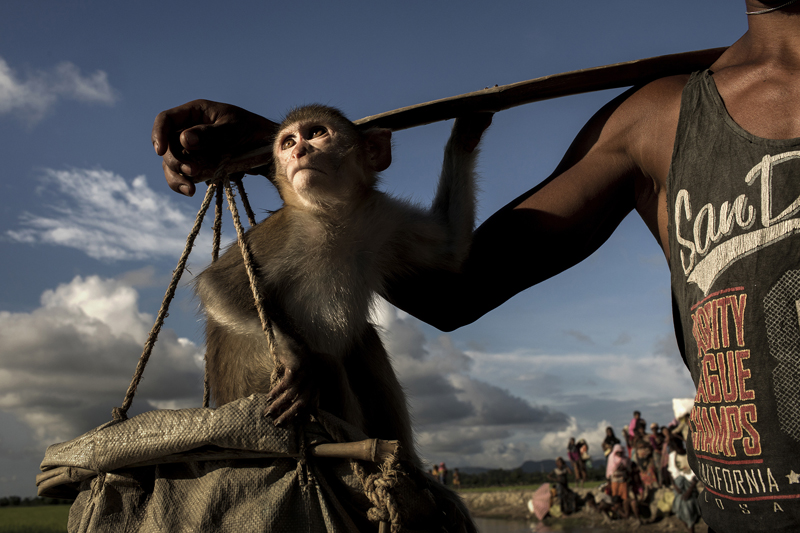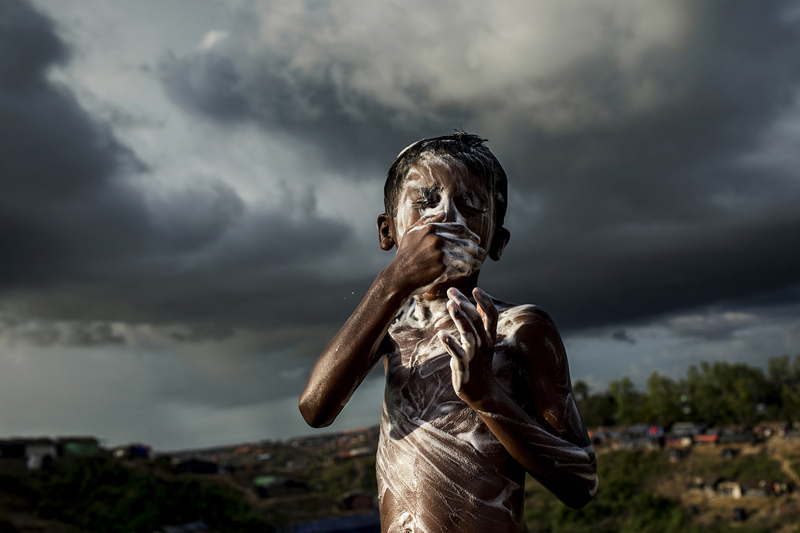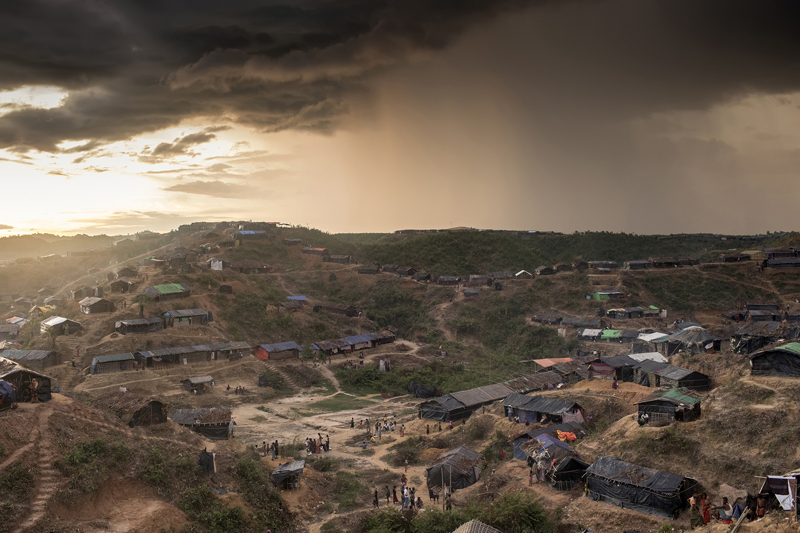 300,000 Rohingya had already fled to neighboring Bangladesh, when the exodus of another 600,000 Rohingya began in August 2017 after Rohingya militants attacked several police posts. In the face of this humanitarian crisis, the UN spoke of "ethnic cleansing", "crimes against humanity" and "genocide".
The photojournalist K.M. Asad was born in 1983 in Dhaka and works for several international media. He captured this seemingly tranquil moment of a Rohingya refugee and her child arriving on the beach of Cox's Bazar in Bangladesh.
Thousands have crossed the border on foot or, such as the woman in the picture, by boat. With them they bring the experience of mass killings and rape. Their villages and fields: burned. Their belongings: destroyed. Their families: torn. Asad's picture of mother and child who look like they were ascending from the sea: an image of life and limb saved. It also shows, however, a humanitarian disaster. Among its victims are approximately 320,000 children.
Curriculum Vitae: K.M. Asad (Zuma Press)
K M Asad (born 1983) Dhaka based Bangladeshi documentary photographer and Journalist. I was starting my photography carrier since 2005 and now I am present Photojournalist at Zuma press news agency and Contributing photographer at Getty images.

I was done my photography graduation from Pathshala (The South Asian Media Academy) in 2008, along with my academic graduation. I made my own manner across this subcontinent, exploring the country by way of doing photography. In 2007, when the cyclone (SIDR) scattered Bangladesh, I went to remote places to capture the dying condition of local people. Against those photos hundreds of people got reliefs who were in need of foods and other staffs, funds. Tracing the narratives of my communities I was moved my lenses to realize the unconscionably of the sufferer.

From last 10years, consecutively some of my work has taken for permanent collection in the Kiyosato Museum of Photographic Arts (KMOPA) in JAPAN. Some of my Photographic achievement 1. Deeper perspective photographer of the year Lucie award winner organized by International photography awards (IPA), 2014 for documentary project "Cost of Slavery" USA 2. Picture of the year International (POYI) International Photography Contest News picture story- Freelance/Agency-1st winner, 2013, 3. Best of photojournalism (NPPA) Contemporary issue – 3rd winner, 2014, 4. Prix Pictet commission award – Nominated (2012) 5. China international press photo contest (CHIPP) Disaster news category – 2nd winner 2014,China. 6. Invisible photographer Asia (IPA) Documentary Award – 1st winner, 2013 Days Japan photo contest – 2nd winner, 2014, JAPAN 7. Professional photographer of the year (PPOTY) – 2ND winner, 2014 UK Sony World Photography Awards professional current affair – Shortlist 2014 8. Days Japan photo contest – Second Place 2014 9. Sony World Photography Awards professional current affair – Shortlist 2014 10. UNICEF photographer of the year 205- nominated Publication The Guardian- UK, New Internationalist, The New York Times, Asia Time, The Telegraph, Days Japan, Paris Match, The Daily Telegraph, National Geographic magazine, Discovery Channel magazine, Feature shot, The Wall Street Journal, Saudi Aramco World magazine, MSNBC, Smith Sonian magazine, Popist and many more.
1st Prize: Muhammed Muheisen
The face of a tormented childhood: Zahra's face. The face of a five-year-old Syrian girl in a refugee camp in Jordan. In 2015, Zahra's parents fled the war in Syria with her and seven other children. Winner UNICEF-Photo of the Year Award 2017.
3rd Prize: Kevin Frayer
Nothing but utter despair: Frayer witnessed the moment when a weeping boy had pulled himself up onto the truck, wrapped his arms around the leg of the man standing over the food, reached out and tried to make eye contact with the man he hoped would help him.
Honorable Mentions
In addition to the winning photo series, the independent jury also awarded seven honorable mentions. The stories show children from many different countries all over the world.