Bay of Bengal: Nothing but utter despair
It was on September 20, 2017 when aid transports arrived at a Rohingya refugee camp near the Bay of Bengal. Since the end of August, hundreds of thousands of people had arrived in the camp in a few days, with little more than the clothes on their backs.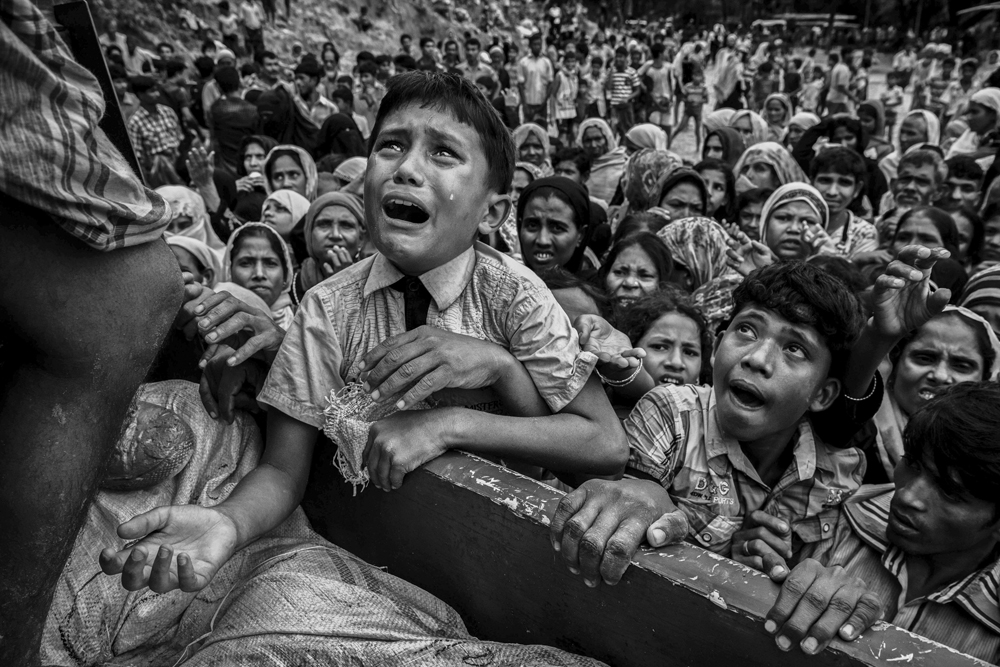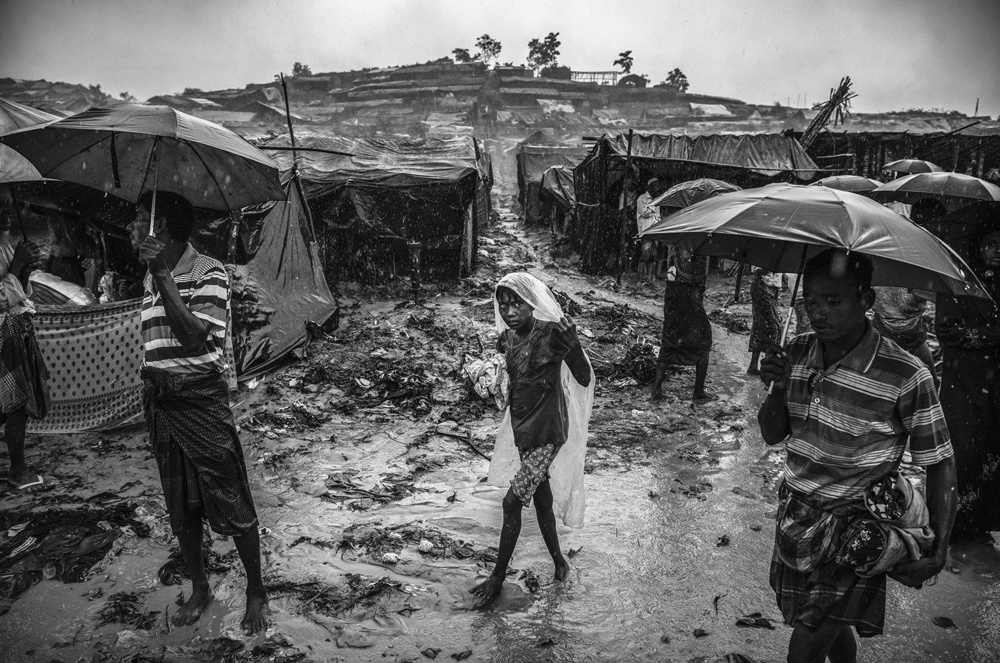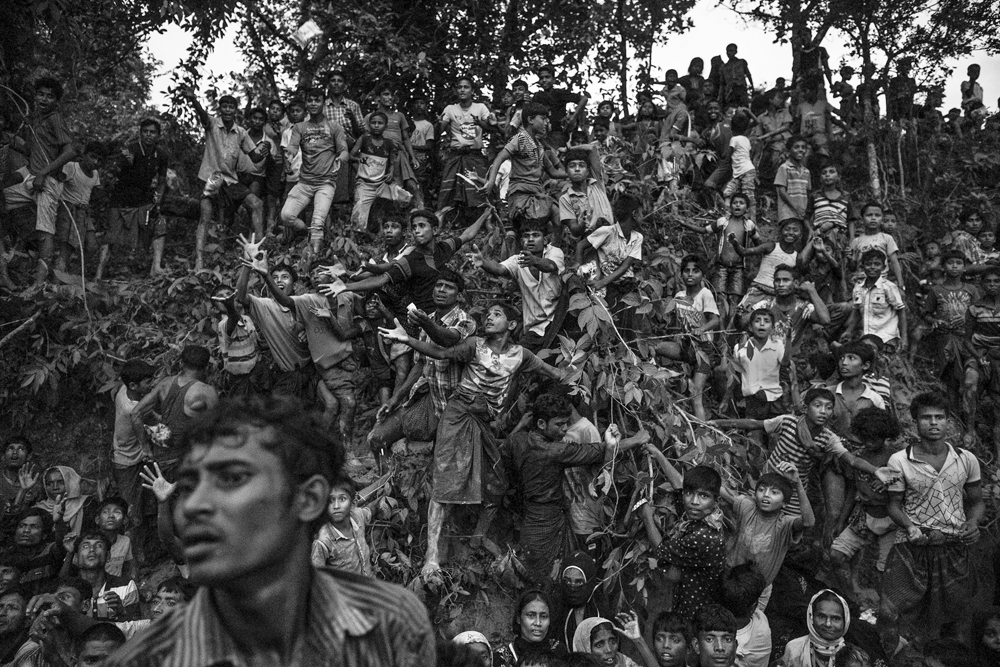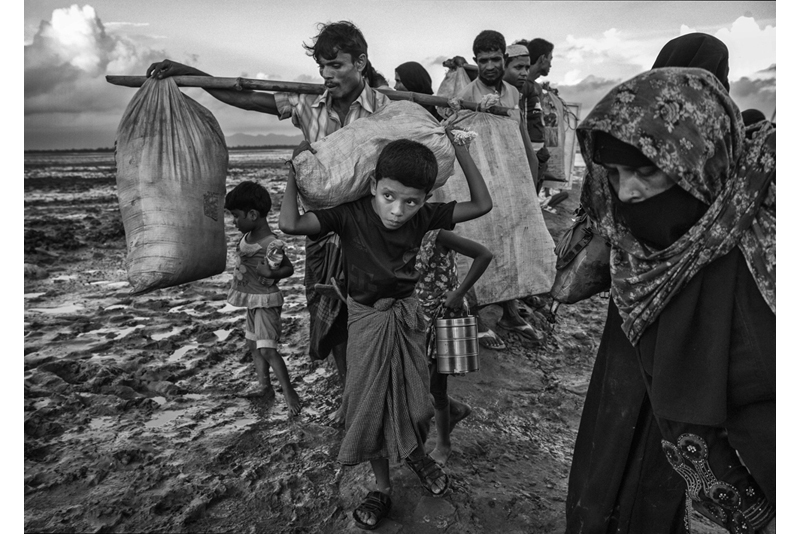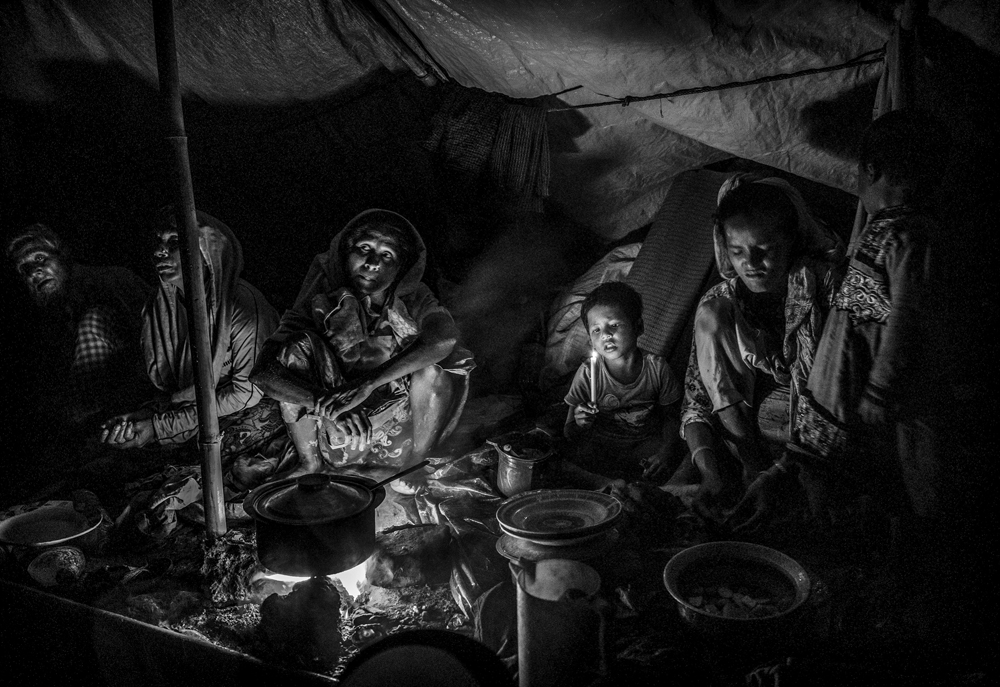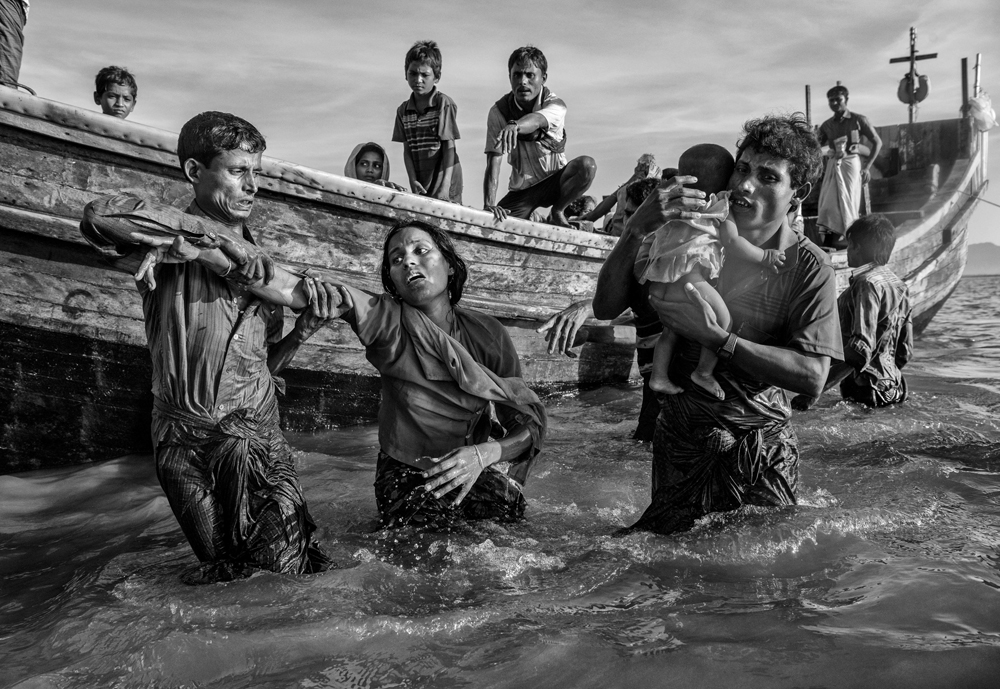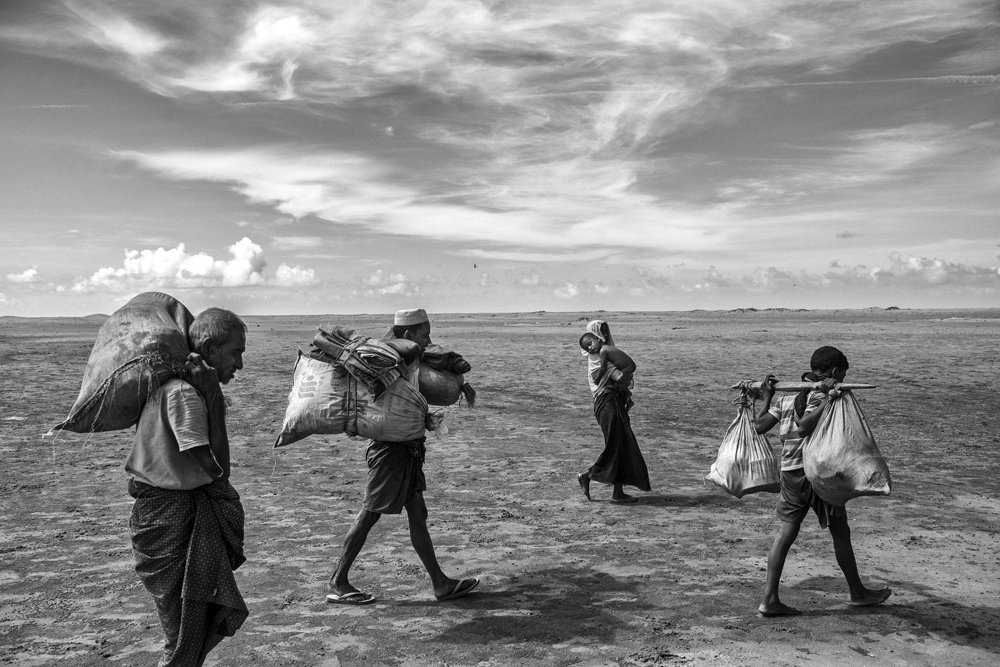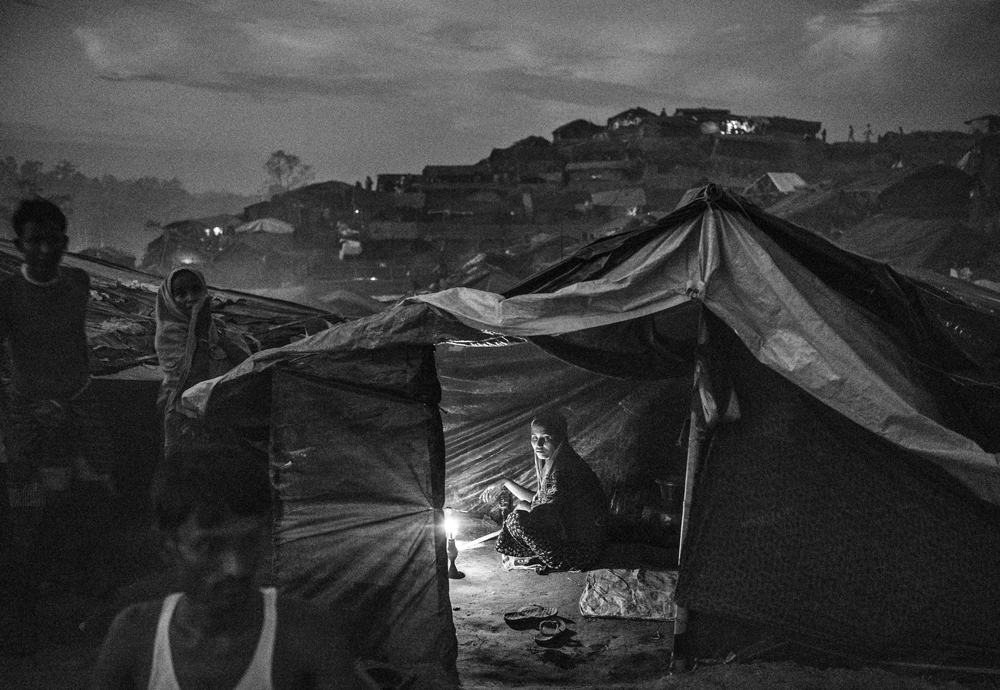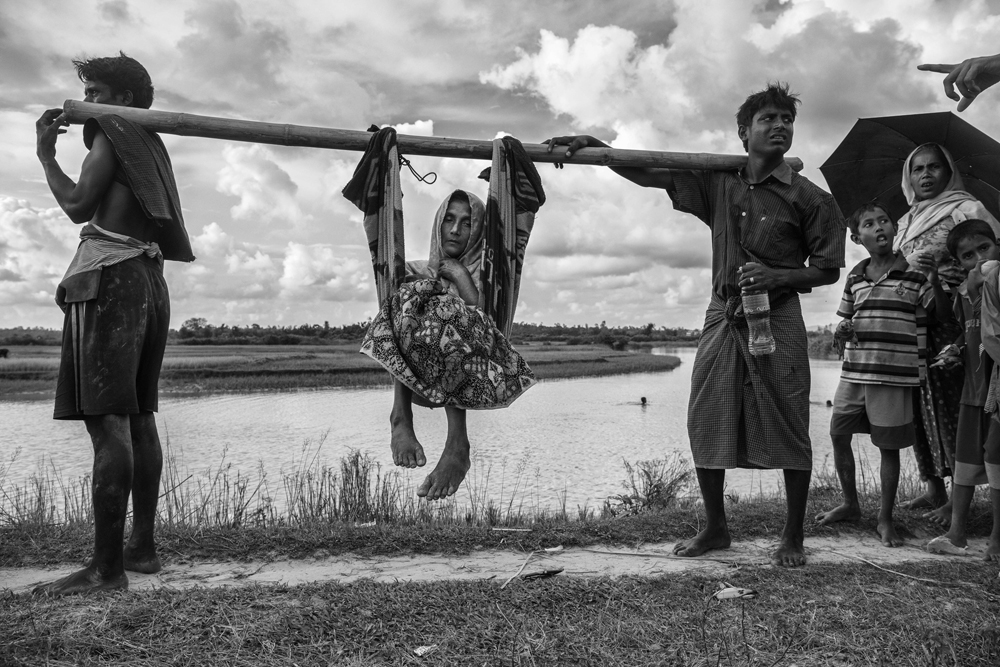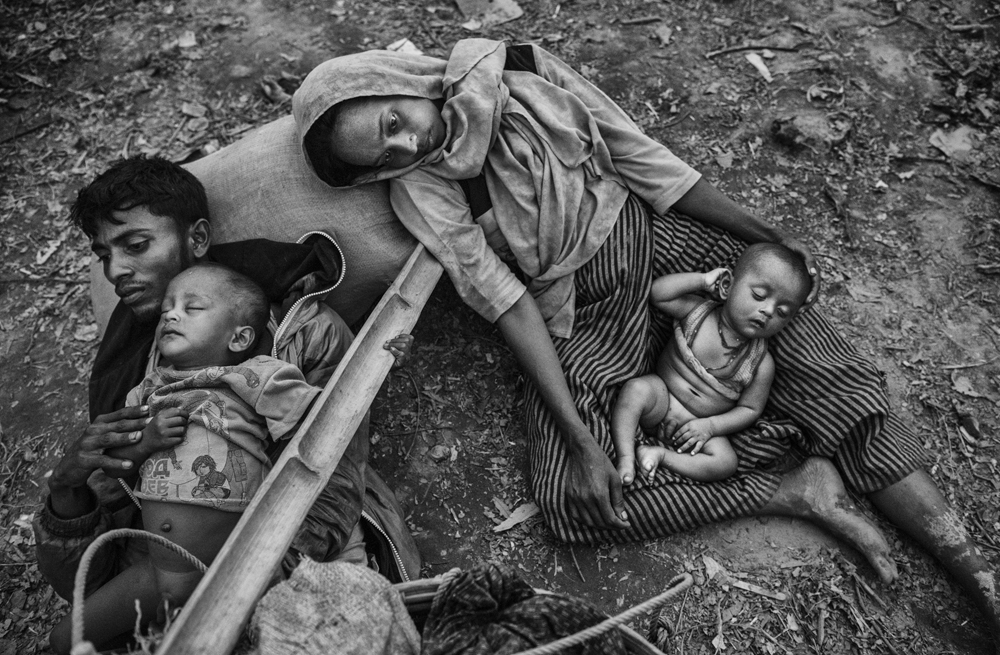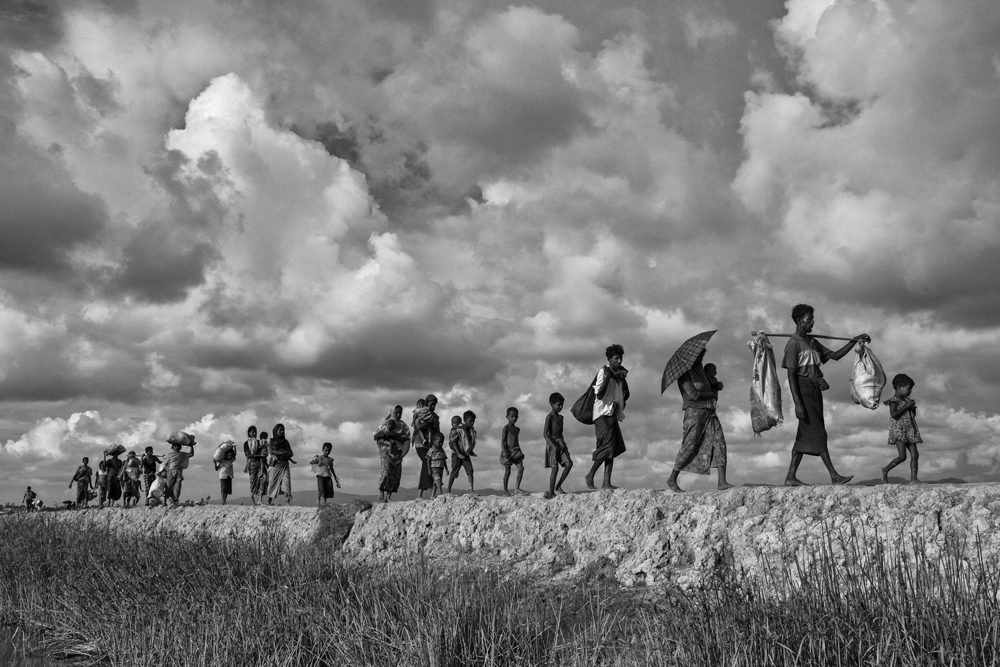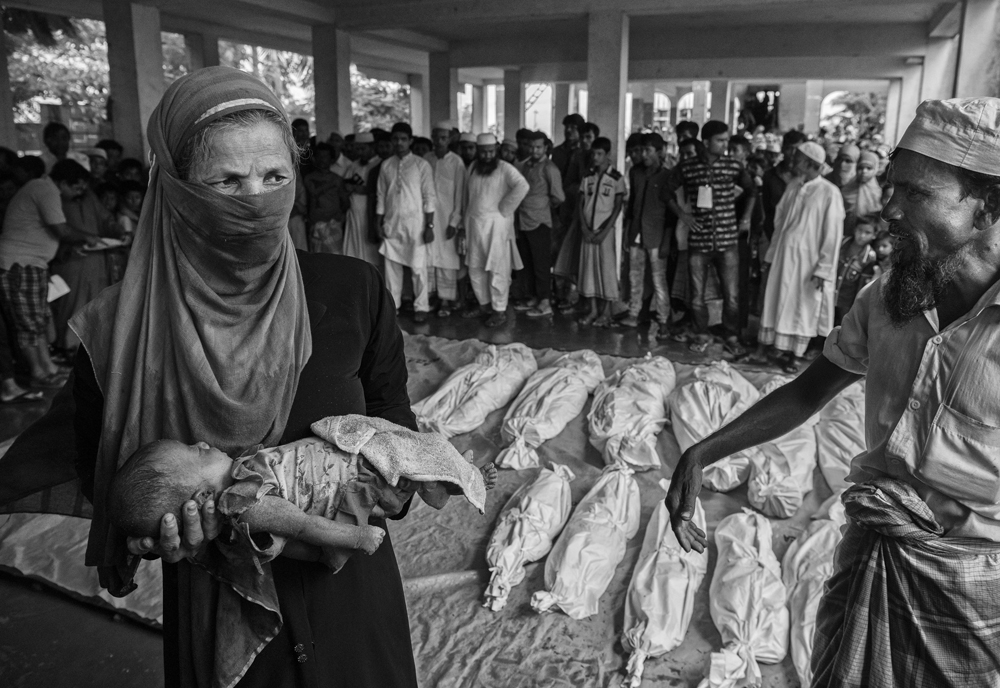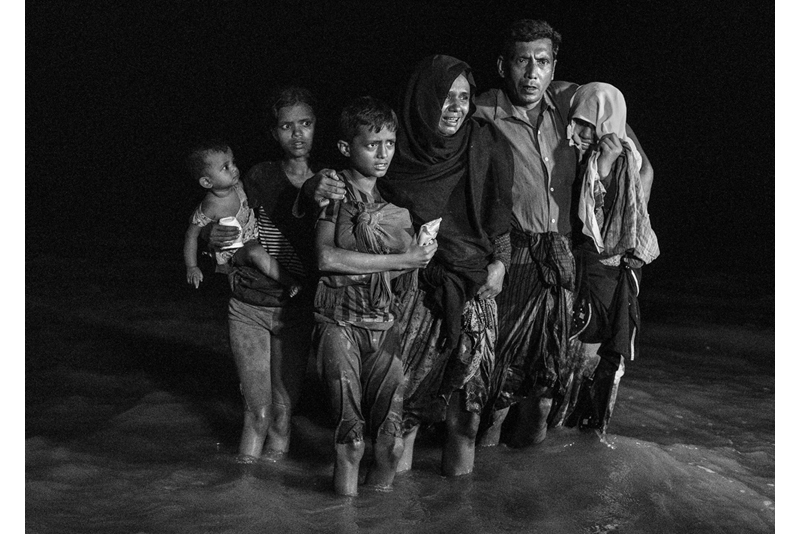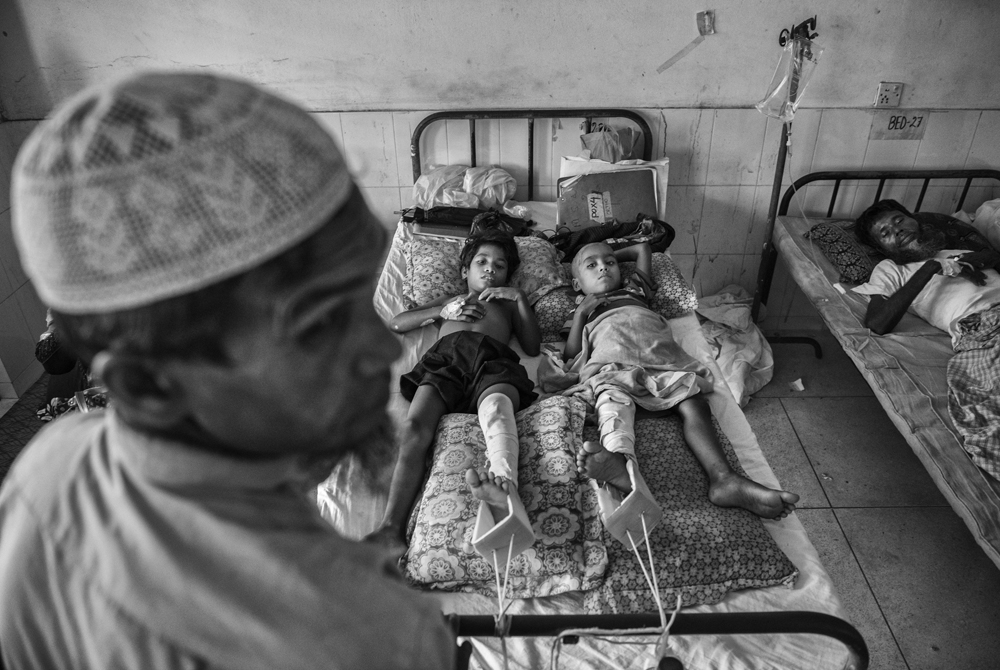 Photographer Kevin Frayer witnessed the moment when a weeping boy had pulled himself up onto the truck, wrapped his arms around the leg of the man standing over the food, reached out and tried to make eye contact with the man he hoped would help him. Frayer, born in 1973 in Canada, worked many years for the Associated Press in the Middle East. Today, he lives in Beijing and works for Getty Images.
Although he is quite familiar with people in emergency situations, the utter despair of this boy presented a magnitude of sadness to him that shocked him more than anything else he had seen. Countless Rohingya men fell victim to the violence in Myanmar; therefore it was mostly women and children, among them thousands of unaccompanied minors, who fled to Bangladesh. They live in makeshift dwellings made from bamboo or plastic on muddy ground, rife with diseases and malnutrition, and under conditions where human lives are reduced to – literally – bare survival.
Curriculum Vitae: Kevin Frayer (Getty Images)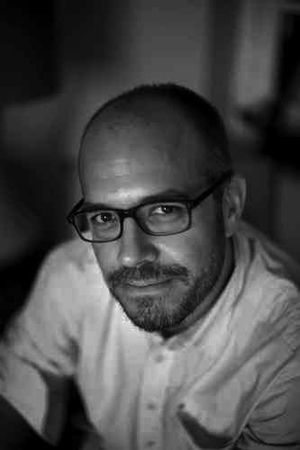 Kevin Frayer is an award-winning photojournalist whose work has appeared in the world's leading news publications. He is a multiple winner at World Press Photo, POYi, Sony World Photography, and CHIPP, and has been recognized by several photography contests for his images. He is currently a freelance photographer working with Getty Images based in Beijing, China.
Mr. Frayer, who is Canadian, began his photojournalism career in 1991 as a young freelancer in the former Yugoslavia. He has since documented conflict in the Middle East, including the Gaza Strip, Iraq, Lebanon, Afghanistan and Libya.
Mr. Frayer worked at his hometown newspaper The Winnipeg Sun then as a National Photographer with the Canadian Press based in Toronto covering news and sport. In 2003 he joined the Associated Press in Jerusalem, first basing himself in Gaza City then rising to the position of Chief Photographer for Israel and the Palestinian Territories. He then shifted to New Delhi as Chief Photographer for South Asia. In 2013, he moved to China, became a father and joined Getty Images as a contract photographer.
His work has been part of exhibitions at Visa Pour l'Image, the United Nations and the Simon Weisenthal Center and has appeared in numerous books.
1st Prize: Muhammed Muheisen
The face of a tormented childhood: Zahra's face. The face of a five-year-old Syrian girl in a refugee camp in Jordan. In 2015, Zahra's parents fled the war in Syria with her and seven other children. Winner UNICEF-Photo of the Year Award 2017.
2nd Prize: K.M. Asad
The exodus of the Rohingya: The photojournalist captured this seemingly tranquil moment of a Rohingya refugee and her child arriving on the beach of Cox's Bazar in Bangladesh.
Honorable Mentions
In addition to the winning photo series, the independent jury also awarded seven honorable mentions. The stories show children from many different countries all over the world.