Tanzania: Stronger than the sun
Time and again, photographers have reported on the fate of albinos in Africa – and on the danger these white-skinned children live in due to the horrible superstition that their body parts have supernatural properties and can bring good luck.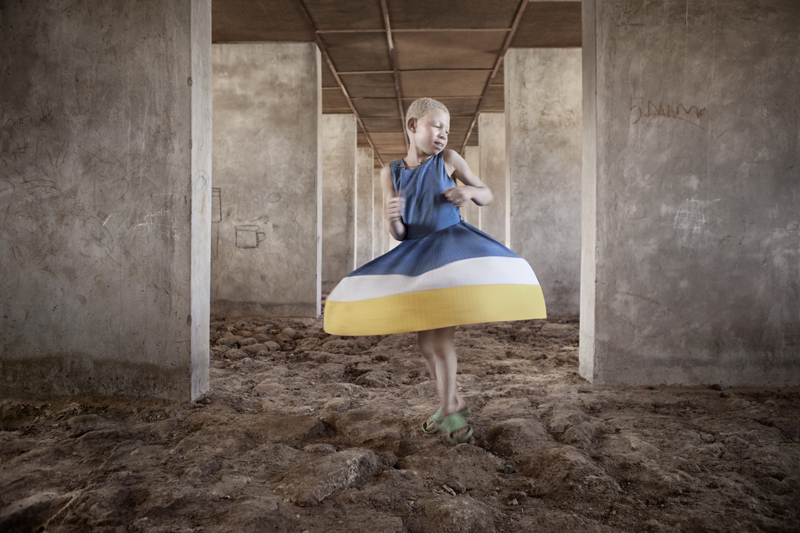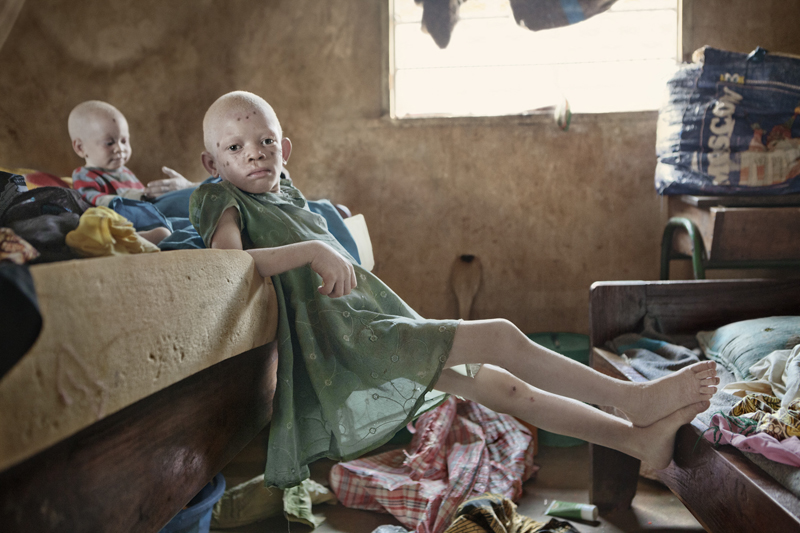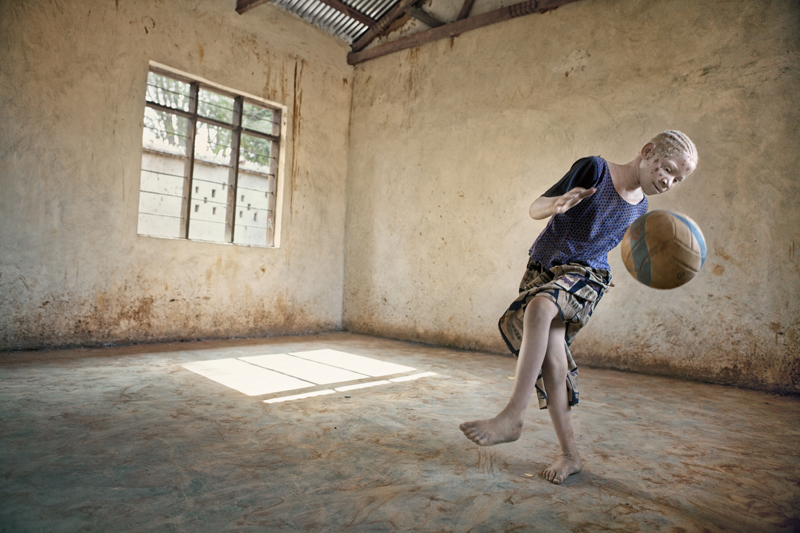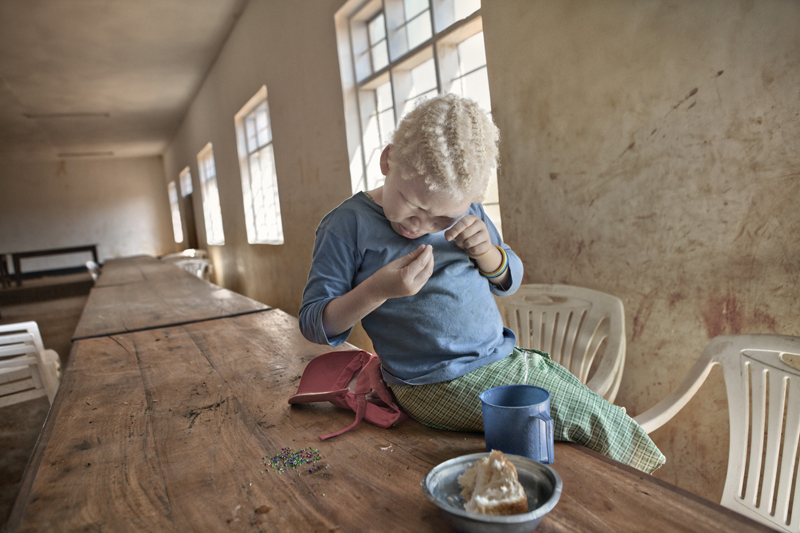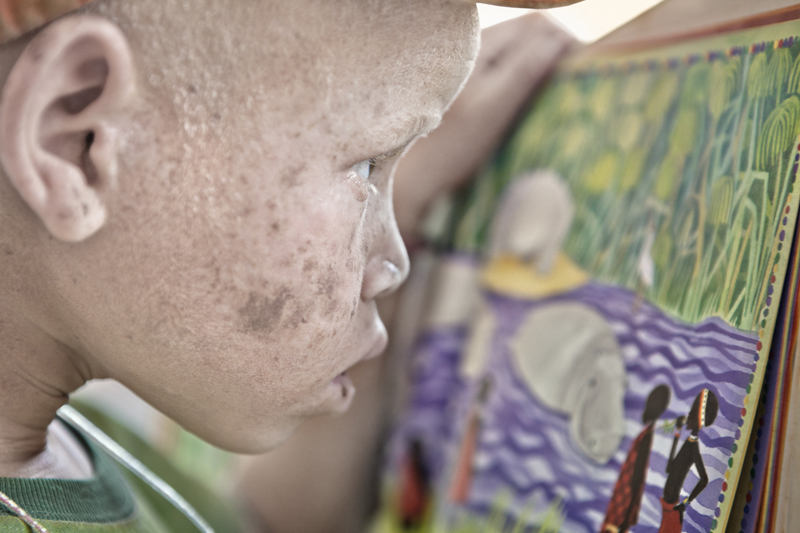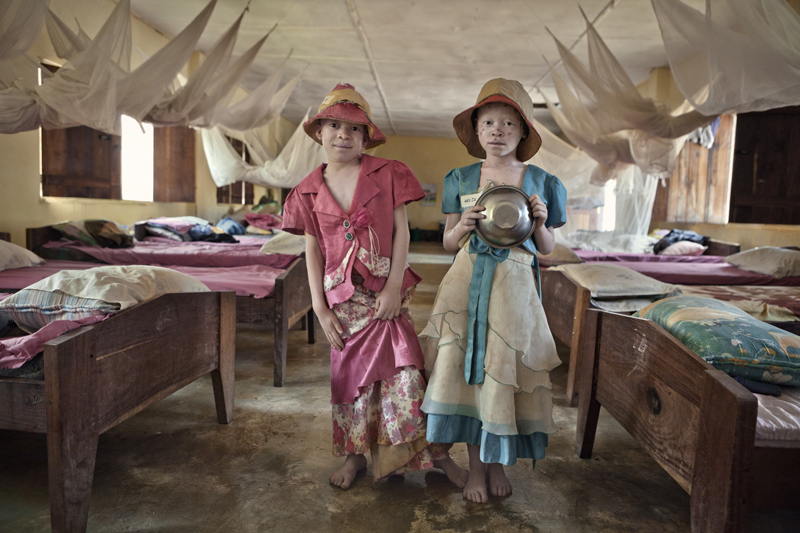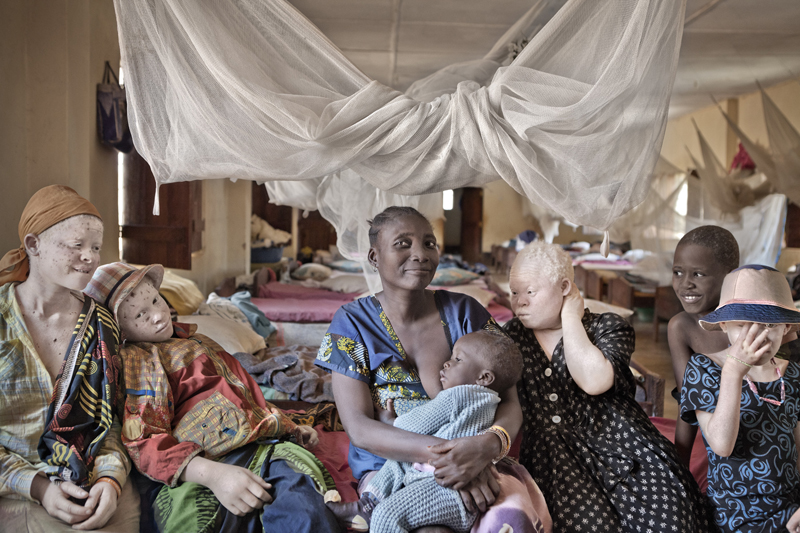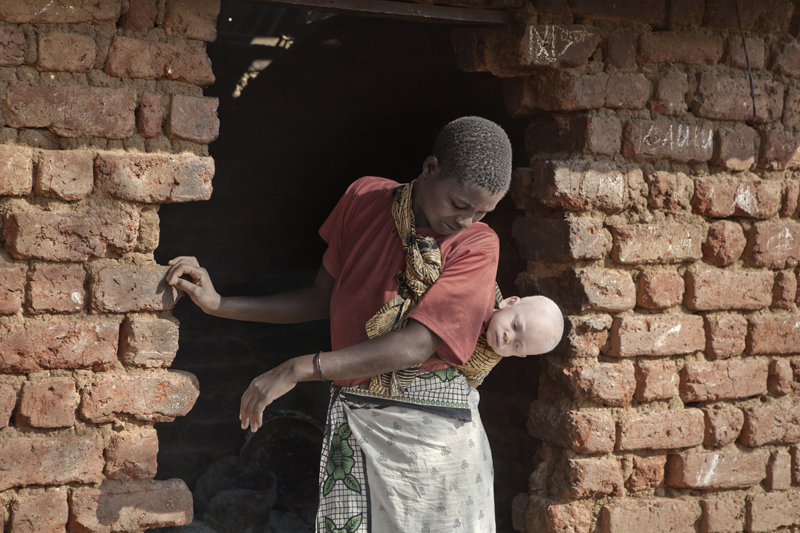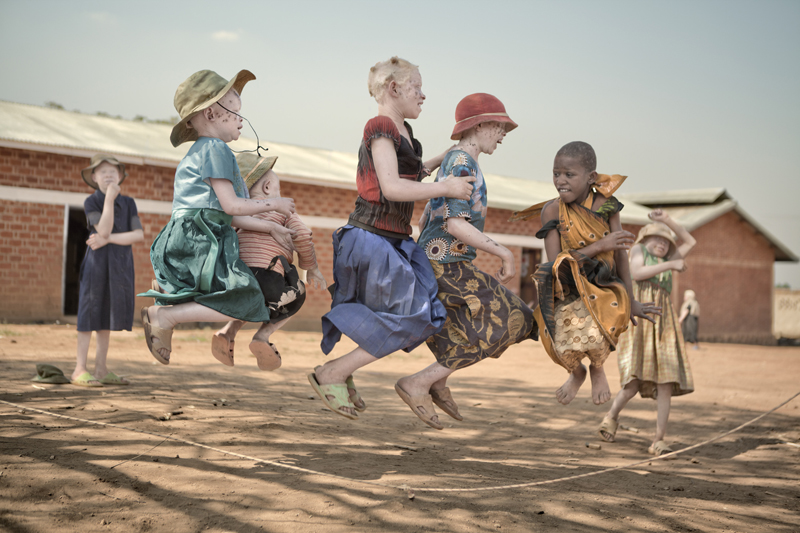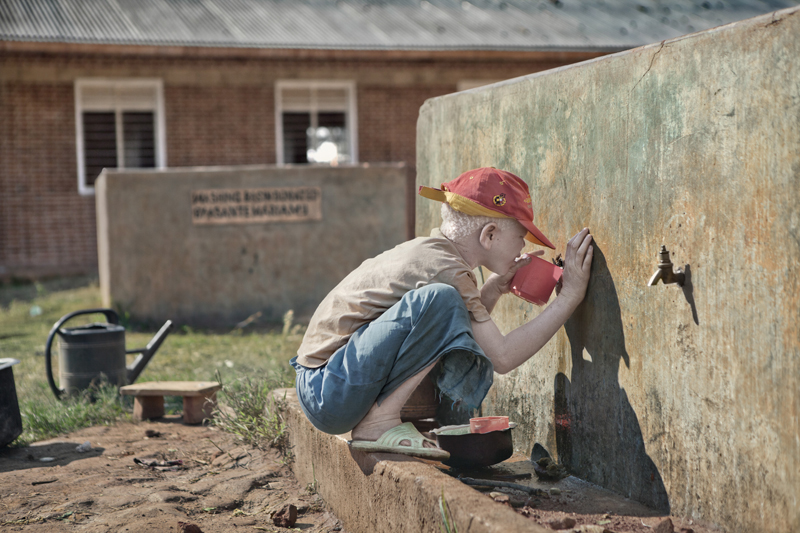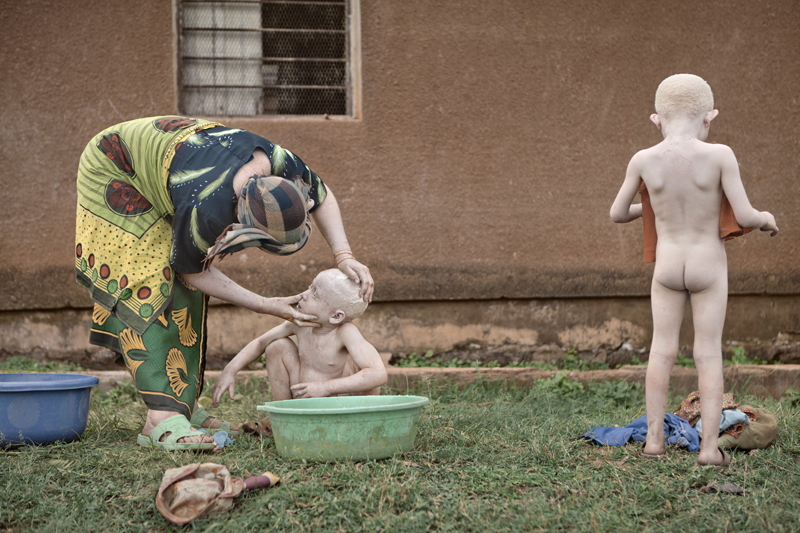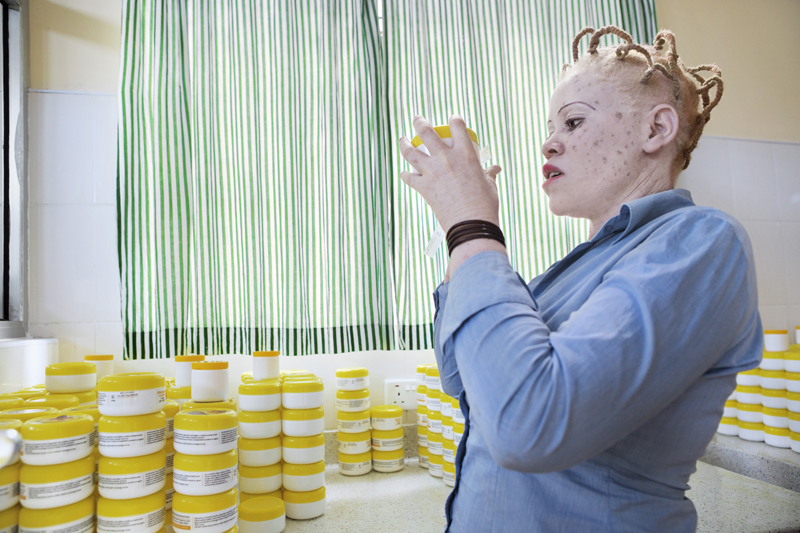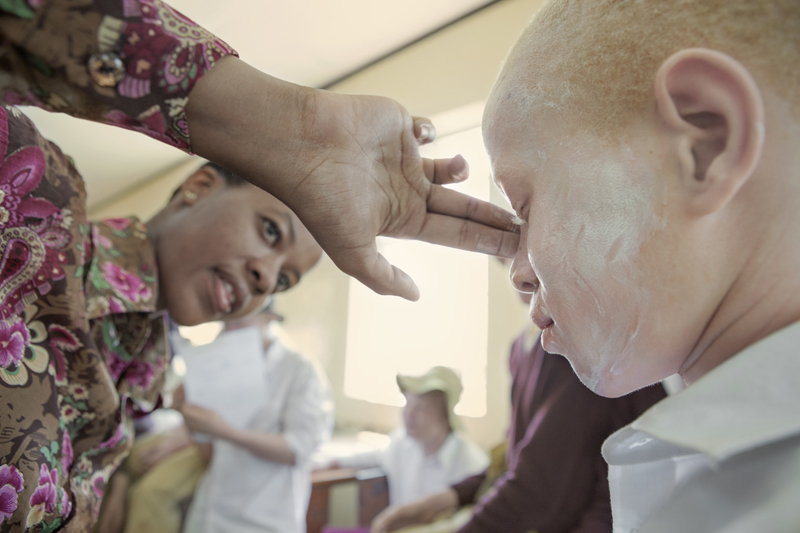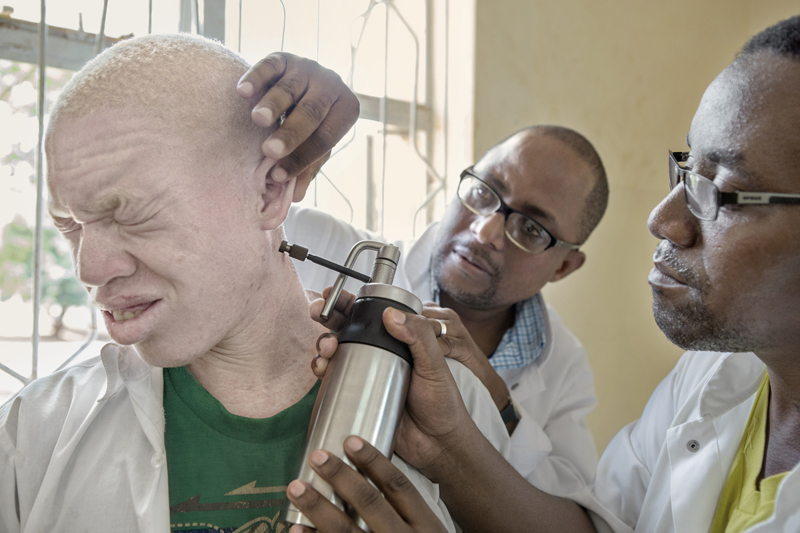 Spanish photojournalist Ana Palacios, born in 1984, not only raised the alarm on the issue but also went looking for official help for albinos. She found it in the Tanzanian city of Kabanga, where albino children are protected against an even greater threat: the sun. As people with albinism have a lack of melanin (pigment) in their skin, they are at increased risk of sunburn and developing skin cancer before the age of thirty if not properly protected.
Palacios' photos, such as the one of Kelen, who loves to dance in the half-built rooms of the Kabanga Refuge Center, capture the vitality and happiness of children who get the chance to feel protected. Ana Palacios aims to bring light into the dark corners of our world. That's why her main focus lies on human rights issues such as child enslavement. Palacios' work is regularly published in major international magazines; she was honored with numerous exhibitions and awards and, as a movie production coordinator, worked with the likes of Milos Forman, Jim Jarmusch and Ridley Scott.
Curriculum Vitae: Ana Palacios (Free Lance Photographer)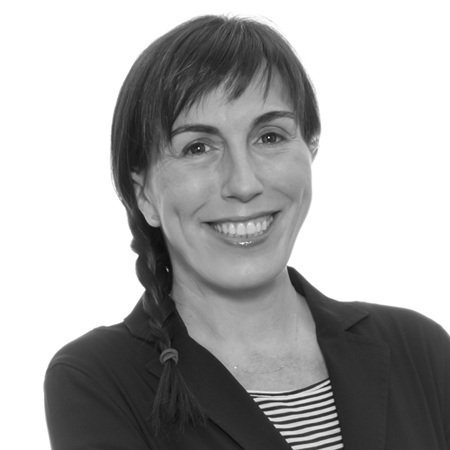 Ana Palacios is a Spanish photojournalist interested in human rights issues focusing in Sub-Saharan Africa territories.
STATEMENT
Since 2010 she divides her time between international film production and documentary photography, shining a light on post-conflict recovery and peacebuilding projects.
ACADEMIC BACKGROUND
She graduated in Journalism in University of Navarre (Pamplona, Spain), followed by film and photography studies in University of California in Los Angeles (U.S.A.), where she lived for several years.
PROFFESIONAL BACKGROUND
She worked as a journalist for the newsroom at Antena 3 Televisión, she has run communications departments, and for more than fifteen years she has been working as a film production coordinator, particularly on international co-productions. She has worked with directors such as Ridley Scott, Milos Forman, Tony Kaye, Michael Radford, Jim Jarmusch and Roman Polanski. PUBLICATIONS - Represented by Espacio Foto, her work on cooperation in development has been published worldwide in media such as 6 Mois, Stern, Al Jazeera, Stern, New Internationalist, Der Spiegel, The Guardian, Days Japan, Daily Mirror, Daily Mail, Papel, XL Semanal, El País, Tiempo, etc.
AWARDS
She has received international awards such as the Moscow International Foto Awards (MIFA). Photo Essay Category. Gold medal; the Visa de l'ANI 2016. French Picture Editors Association (ANI). Bronze medal; the PX3 Prix de la Photographie Paris. Press People Category. Gold medal; the Fine Art Photography Awards (FAPA). People Category. Silver medal; the Neutral Density Awards (ND). Photo Essay / Story Category. Silver medal. BOOKS - She has published two books: Albino: about the pledge of the albinos in Tanzania and Art in Movement: about the art as a social change in Uganda. EXHIBITIONS - Her work has been exhibited in different art centers around the world such as the French Alliance in Dar Es Salaam (Tanzania), Les Temps Libres Rennes (France), Hotel Mandarin (Kuala Lumpur), ACCI Gallery, Berkeley (USA). She currently lives in Madrid. More info: www.ana-palacios.com September, 2017.