When mom and dad are under the influence of drugs, nobody looks after Anfisa. She leans out of the window of a shabby flat in St. Petersburg, Russia. Cigarettes are her only toys. The parents of the two-year-old girl are punks and have been together for five years. They steal food from the grocery store and beg for money on the streets. According to the UN Convention on the Rights of the Child, Anfisa has the right to a "healthy environment". But who will assert such rights if the parents fail to do so?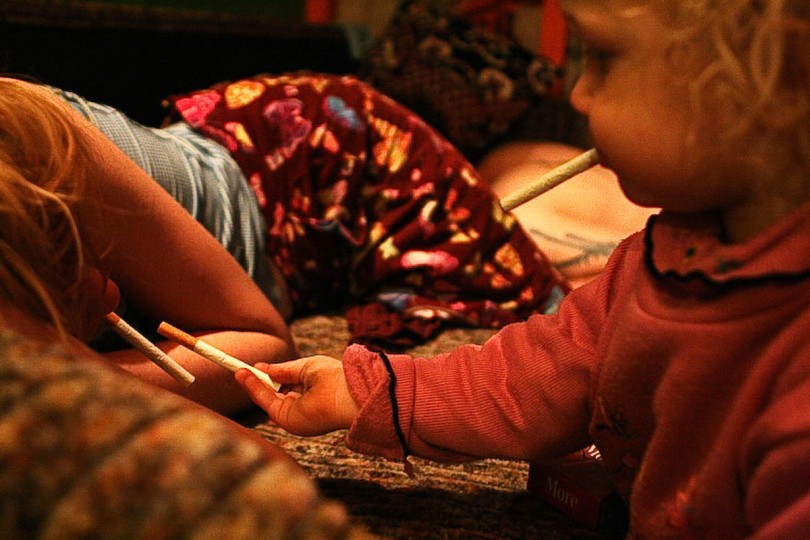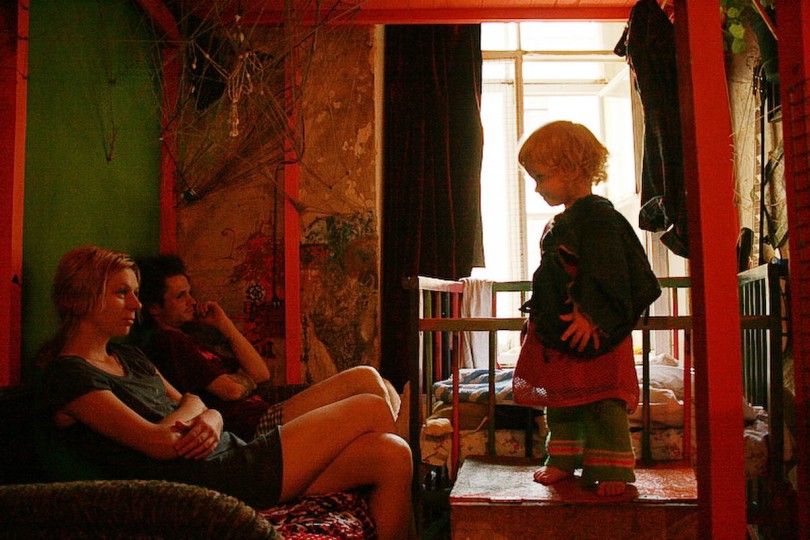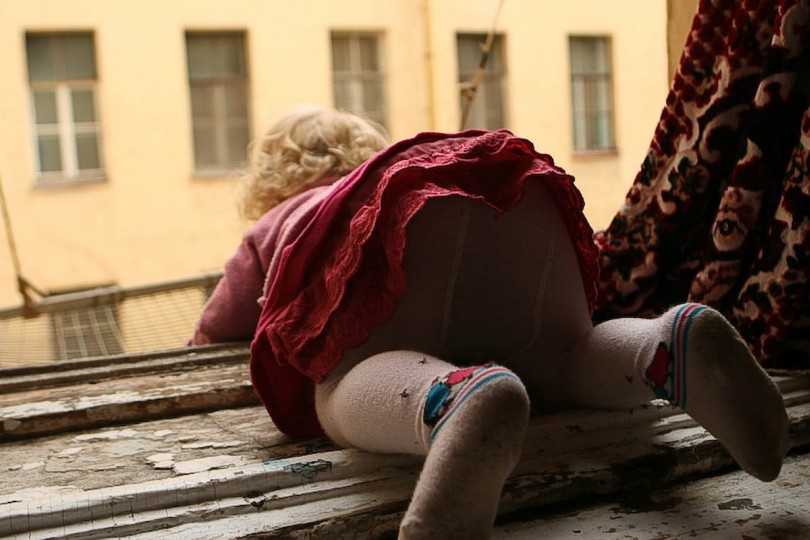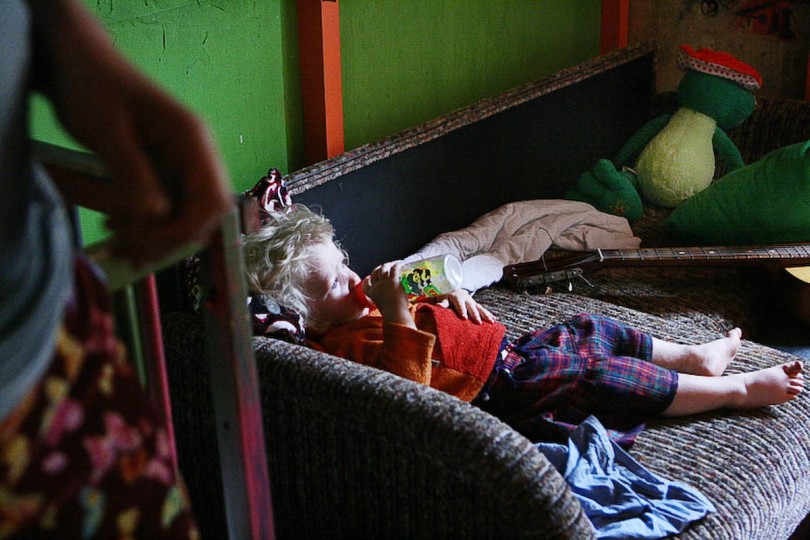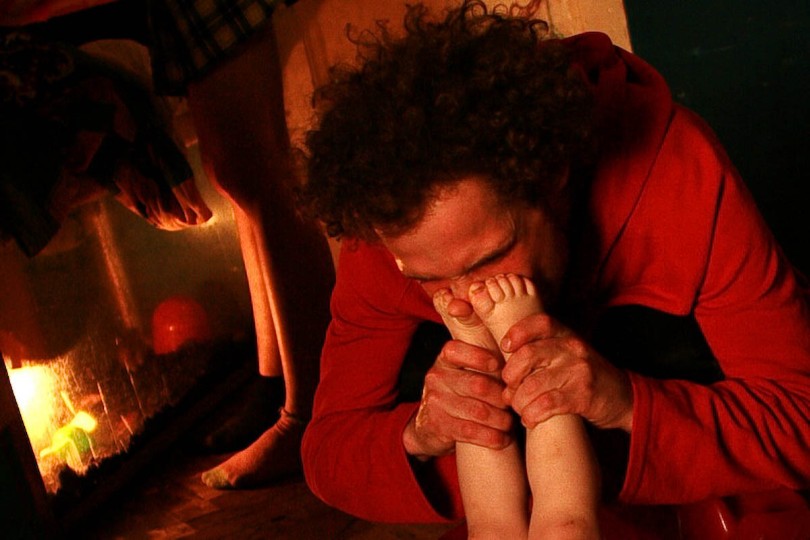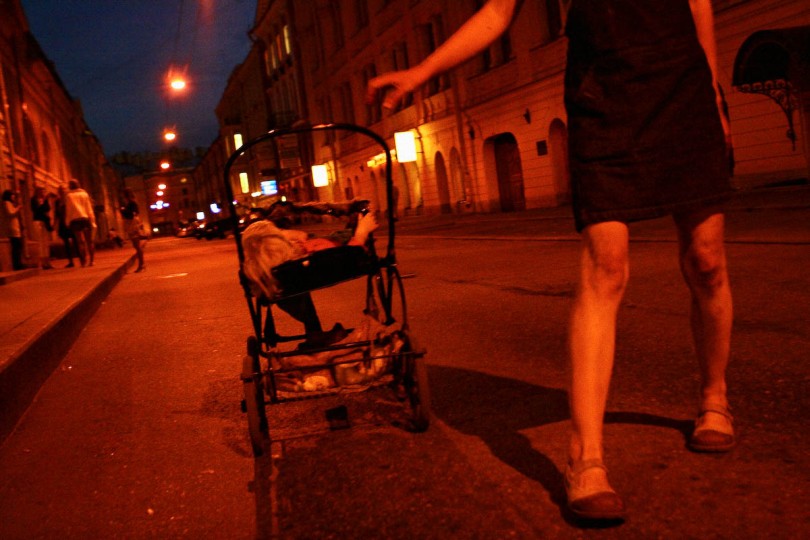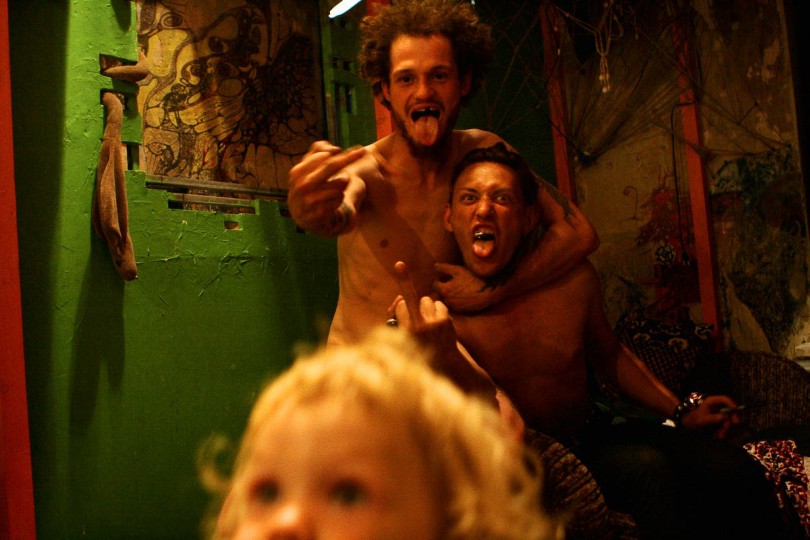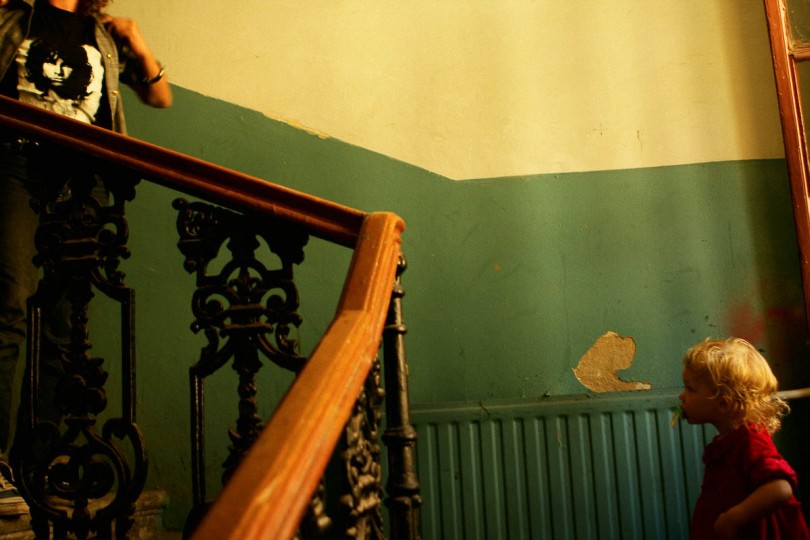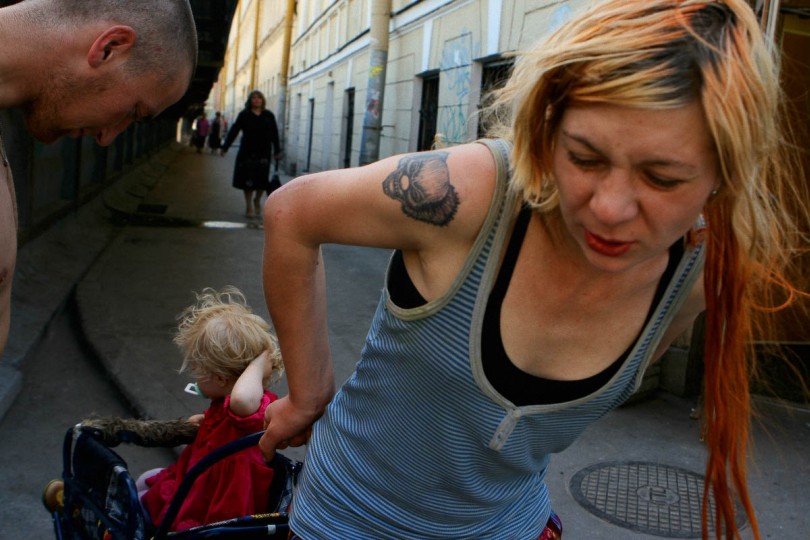 Curriculum Vitae: Irina Popova
2008 Moscow Academy of Classic Photography, course "Street photography", master Anton Gorbachev
2009 workshop "Social Portrait", master Rena Effendy
2008-2009 other workshops and master-classes by U. Kozyrev, Pieter Ten Hoopen, Platon, Erica Larsen, A. Kostyukov, A. Chernov, A. Lapin, S. Pojarskaya, A. Kitaev, I. Muhin, A. Kuznetsov etc.
Prizes and Awards
2008 Prize of Volga Biennale 2008 for photoproject "Derbejki. The Village on the Edge of the World", Nijny Novgorod, Russia
2008 Prize of the contest "Without the Barriers" devoted to the problems of the disabled
2008 Samara, the gold medal of the Delphic Games of World, nomination "Photography", for photoproject "Another family", Moscow, Russia
2008 the gold medal of the Delphic Games of Russia, nomination "Photography", for photoproject "Luli gypsies" , Novosibirsk, Russia
2007 the gold medal of the Delphic Games of Russia, nomination "Photography", for photoproject "The Military Hospital", Yaroslavl, Russia
2006 the gold medal of the Delphic Games of UIS, nomination "Photography", for photoproject "The National Opera", Astana, Kazakhstan
2006 Krasnoyarsk, the gold medal of the Delphic Games of Russia, nomination "Photography", for photoproject "The Bikers"

Personal Photo exhibitions
2009 "Will the Russian Village Save?", curator B. Mikhailov, The Art center of the Gorky Library, Tver, Russia
2008 "Another Family", curator Oleg Klimov, Photodepartament, S.- Petersburg, Russia
2008 "A Place on the Earth", Art-center Garage, Mendeleevo, Russia
2008 "The Heroines of a Western, Tver Officer House, Tver, Russia

Selected group exhibitions and photo festivals
2009 "The Pursuit of Happiness", the Noorderlicht festival, Groningen, the Netherlands, curator Wim Melis
2009 The student exhibition of the Rodchenko Moscow School of Photography and Multimedia
2009 The group exhibition of the participants of "The private name", Manej, S.-Petersburg
2008 The Young Photographers of Russia, photofestival, The History of Photography Museum, Nijniy Novgorod
2007 International Photo and Cinema Festival "Open Eyes" against racism and xenophobia, S.-Petersburg, Russia
2007 The Young Photographers of Russia, photofestival, The History of Photography Museum, Nijniy Novgorod, Russia
2007 Tver Region Photoexhibition

Photo expeditions
2007 Altay – Kazakhstan – Kirgizia
2008 the Caucasus: North Osetia – Ingushetia – Chechnya – Dagestan – Azerbaijan - Georgia. Work on the Georgian armed conflict in august 2008
2009 Cuba

Books
2008 I, Tokyo, Actes Sud (France), Apeiron (Greece), Dewi Lewis Publishing (Great Britain), Edition Braus (Germany), Lunwerg Editores (Spain), Mets & Schilt (The Netherlands) and Peliti Associati (Italy)
2004 Sabine, Politikens Forlag, Copenhagen, Denmark

Teaching experience
2009 Moscow Academy of Classic Photography
2009 Photospace, "The Lonely Hills" festival

Publications
"The Petersburg Peak Hour" newspaper
Magazines: "Russian Reporter", "Ogoniok", "Correspndent", "The flight line", "The theatre Petersburg", "F", "Foto&Video", "The Sunday Times Magazine"

Works in collections
Nijniy Novgorod, Russia, Russian museum of photography
Krasnoyarsk, Russia, The museum of contemporary art
S.-Petersburg, Russia, The State Russian Museum


popovaira(at)yandex.ru