Brent Stirton, South Africa
India: Coming out of the dark
They can see! Five-year-old Anita Singh and her twelve-year-old sister Sonia discover the wonder of light. They were blind, born with an eye defect in a poor farming village in one of India's poorest regions. They have wandered the darkness as do around 20 million people worldwide, twelve million of them in India alone.
And they would have continued to do so if they hadn't had an operation at the Vivekananda Mission Hospital: an operation that was made possible entirely by donations. It is no big deal to correct this form of congenital cataract blindness in a 15-minute operation. However, the costs for such an operation amount to 300 US dollars - three times the annual income of a peasant family in India. That's why countless children suffer the same fate: staying blind as long as no one helps them. Sonia and Anita, on the other hand, have just been incredibly lucky.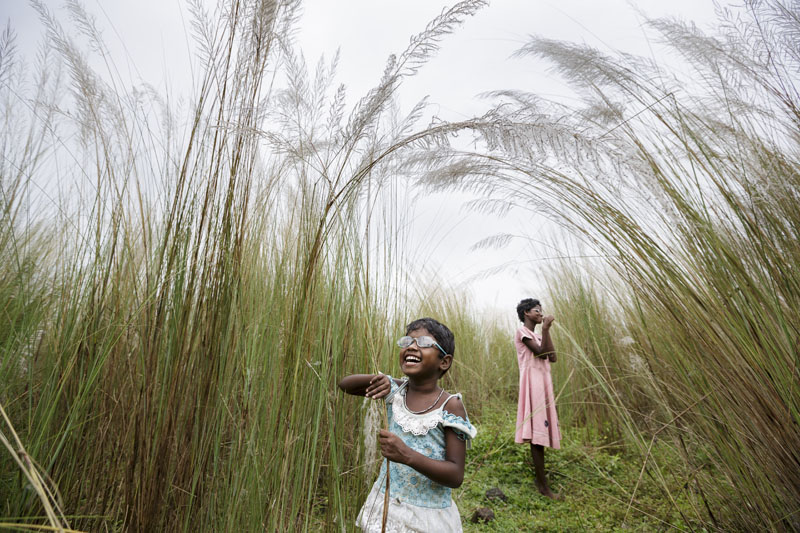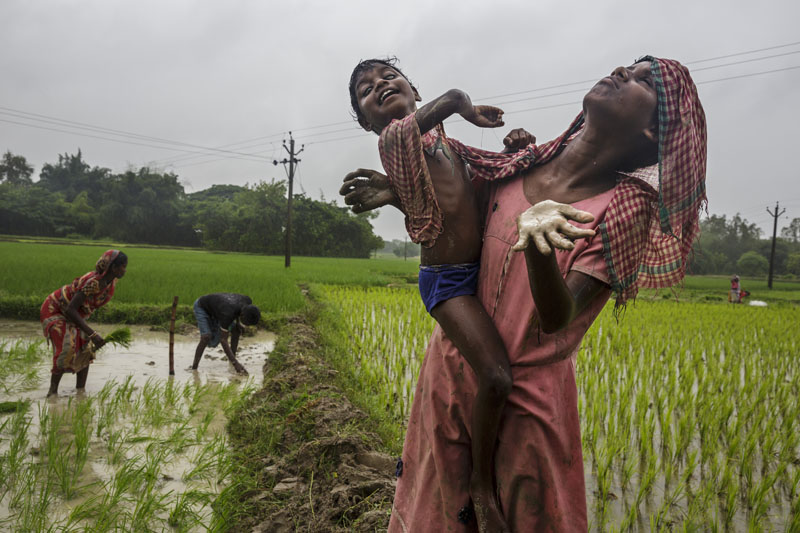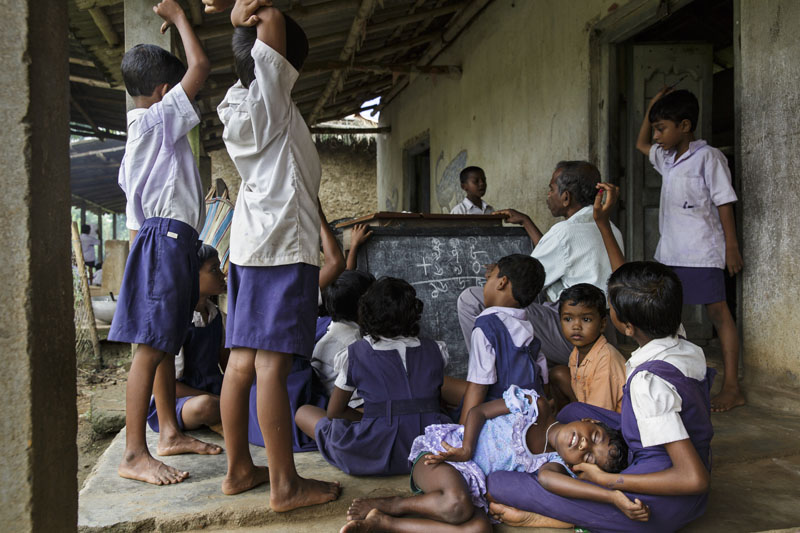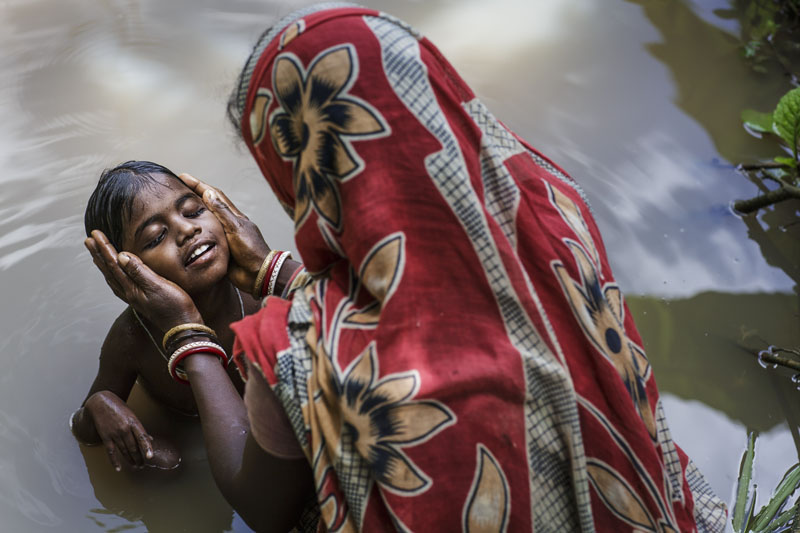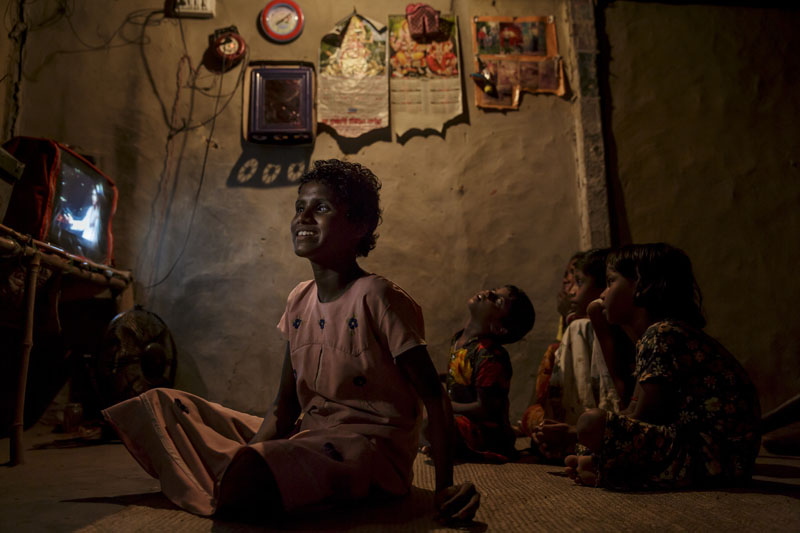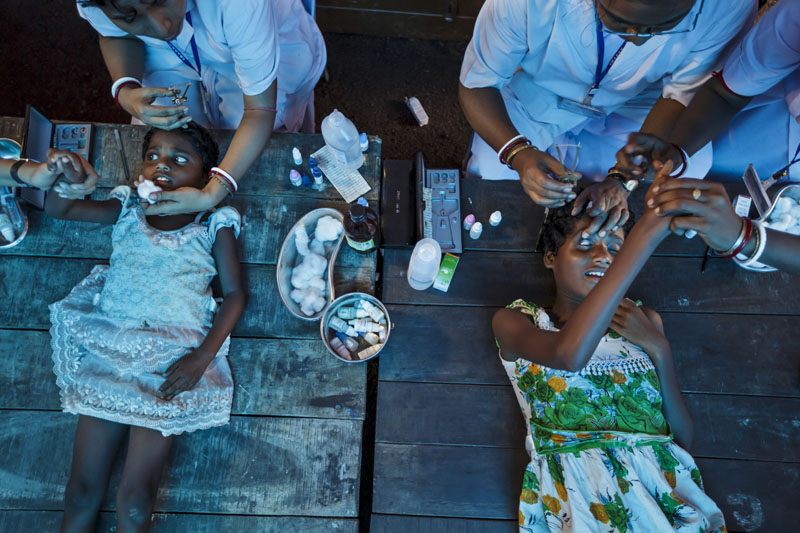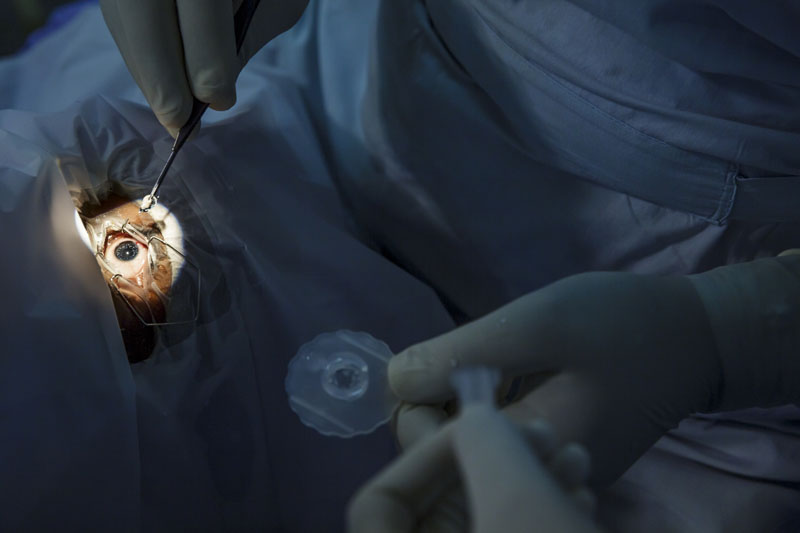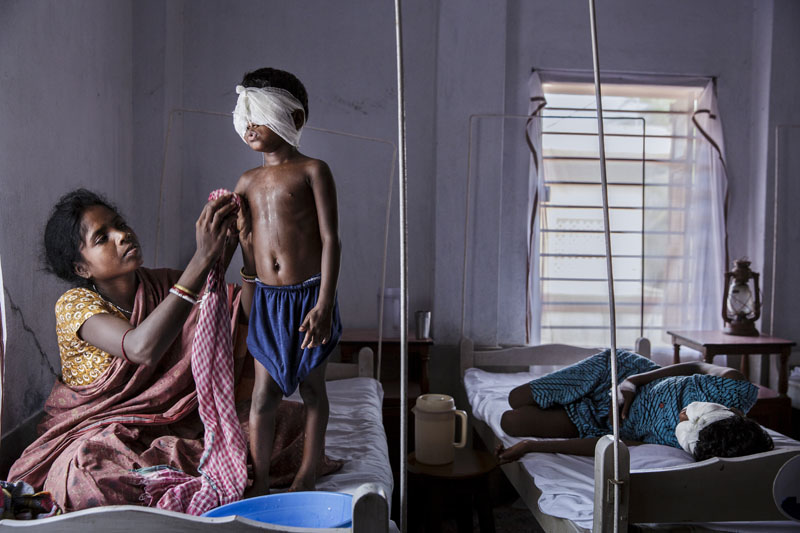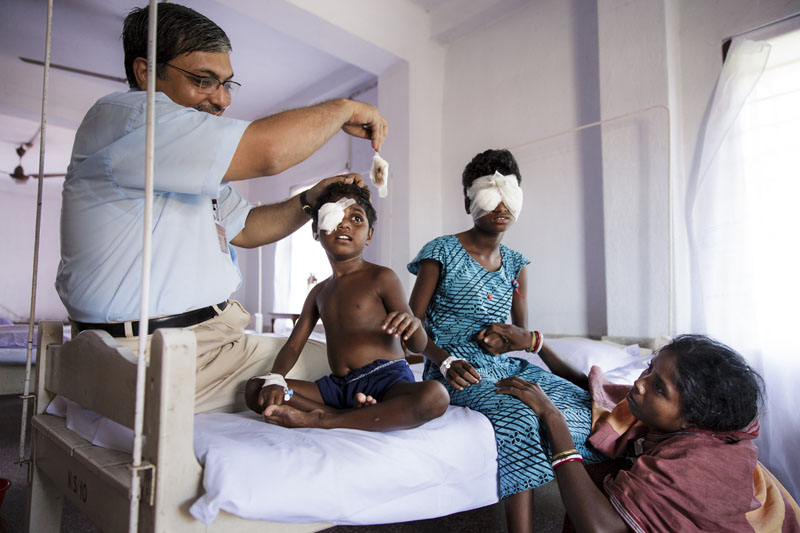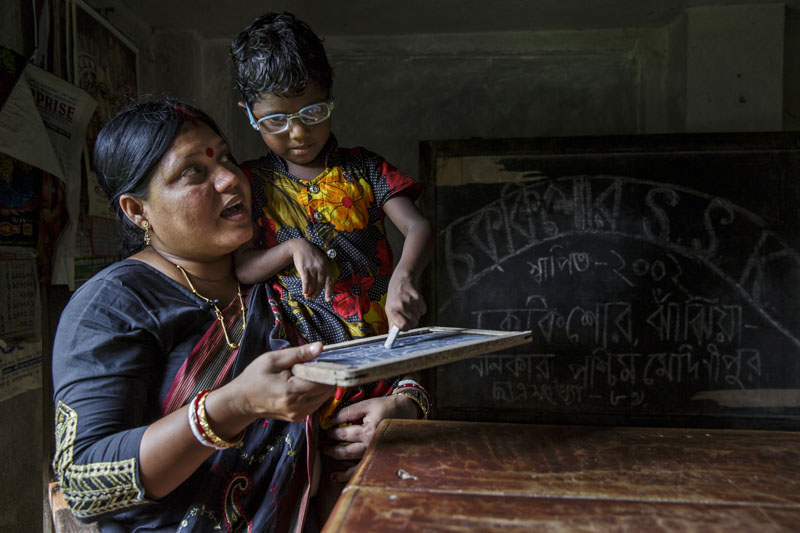 Click on a picture to enlarge.
Brent Stirton, born in 1969 in Durban, South Africa, is one of today's most internationally renowned photographers. He has won numerous awards and published a large number of photo series in major European and U.S. magazines, including several reports for GEO magazine.
Curriculum Vitae: Brent Stirton (Getty Images)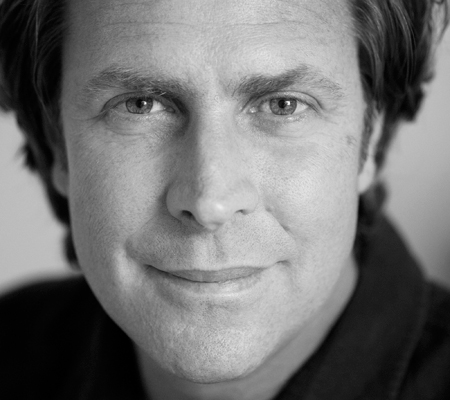 Brent Stirton is a South African Photographer with an extensive history in the documentary world. Brent's work has been published by: National Geographic Magazine, GEO, Le Figaro, Le Monde, Vanity Fair, Newsweek, Time, The New York Times Magazine, The UK Sunday Times Magazine, CNN, and many other respected international titles.
He has been a long time photographer for WWF, the World Wide Fund for Nature, shooting campaigns on sustainability and the environment. He has worked for the Ford, Clinton and Gates Foundations, the Nike Foundation and the World Economic Forum. Brent also shoots regular reports for Human Rights Watch.
Brent was elected a Young Global Leader, an affiliate program of the World Economic Forum, in 2008. He is also a Canon Ambassador, one of 14 photographers representing Canon photography. Brent has worked extensively on water issues in the majority world, photographing in more than 30 countries on this theme. He has photographed extensive essays on HIV/Aids issues across multiple countries in an ongoing long-term project.
Brent has received 8 awards from World Press Photo and 8 awards from The Pictures of the Year International contest. Brent has received 6 awards from the Lucie Awards including International photographer of the Year. He has received multiple awards from the Overseas Press Club, the Frontline Club, the Deadline Club, Days Japan, China International Photo Awards, the Lead Awards Germany, Graphis, Communication Arts, American Photography, American Photo and the American Society of Publication Designers as well as the London Association of Photographers.
Brent has received 2 awards from the United Nations for his work on the Environment and in the field of HIV AIDS. He has won the Visa D'or at the Visa Pour L' image Festival in France for Magazine photography. He also won the National Magazine Award for his work in the Democratic Republic of Congo for National Geographic Magazine.
Brent guided a documentary on Virunga National Park in Conflict for National Geographic Television as well as appearing in the show. The documentary won the Emmy for Best Documentary Feature as well as a Bafta Award for Best Documentary. In 2012 Brent received a Peabody Award for his work with Human Rights Watch for most significant work in an electronic medium. In 2013 he received 3 awards from Pictures of the Year international including a first for The Environmental Vision Award. In 2014 he won World Press and POY awards as well as a Webby and the short documentary award from the Association of International Broadcasters for a documentary on Blindness in India. He was also named Wildlife Photojournalist of the year for the second year running by the Natural History Museum of the UK.
Brent's work has appeared in numerous print shows around the world and his images are in a number of museum collections. Brent currently spends most of his time working on long-term investigative projects for National Geographic magazine. He remains committed to issues relating to Wildlife and Conservation, Global health, Diminishing Cultures, Sustainability and the environment.