UNICEF PHOTO OF THE YEAR 2012
Each year, UNICEF Germany and GEO Germany (from the publishing house Gruner +Jahr AG & Co KG) grant the "UNICEF Photo of the Year Award" to photos and photo series that best depict the personality and living conditions of children worldwide in an outstanding manner.
Alessio Romenzi, Italy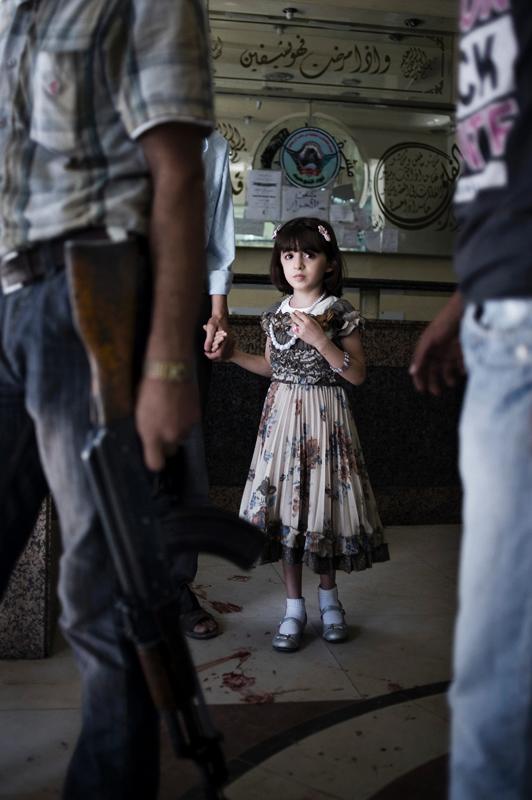 Syria: Children between the lines
The war between opponents and supporters of President Bashar al-Assad has turned into a destructive stalemate all over Syria. Civilians find themselves caught between the lines. And the most innocent of all: the children.
The picture taken by Italian photographer Alessio Romenzi captures the insanity of the situation. A prettily dressed up young girl stands on the bloody floor of the frequently targeted Al-Shifa hospital in Aleppo at the end of September 2012. Surrounded by men armed with Kalashnikovs, she is holding her father's hand and waiting for her own medical treatment since she fell down at home and hurt her head. Romenzi's deeply moving photo reportage also shows the faces of many others who have been gravely affected by the civil war. It is a collection of distressing images of souls forever wounded or lost because of despair, expulsion, destruction, injury and death.
By now, around 2.5 million people have been displaced within Syria. Half of them are children. According to the UN, up to 4 million people will need humanitarian assistance by the end of the year. UNICEF, therefore, called on all parties to comply with international humanitarian law and to make sure that all children are protected at all times.
As the so far unsuccessful efforts for a ceasefire continue, UNICEF initiated a winterisation strategy for children in Syria and neighboring countries. Together with its partners, UNICEF provides families with clean water, vaccines, winter clothing and hygiene items. The United Nations Children's Fund organizes care for unaccompanied children, helps searching for relatives and makes sure that refugee children can continue to go to school.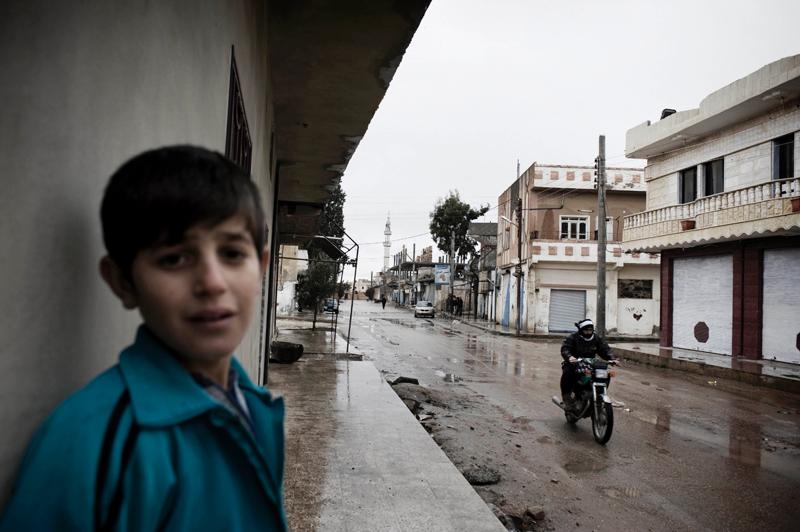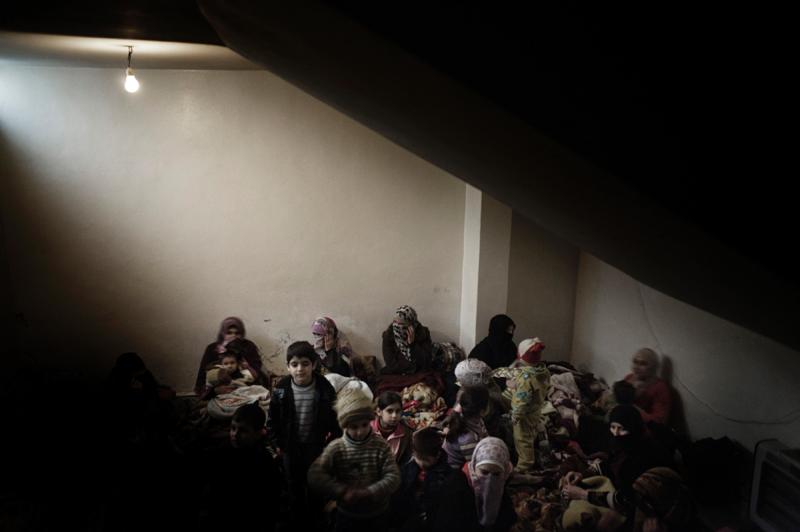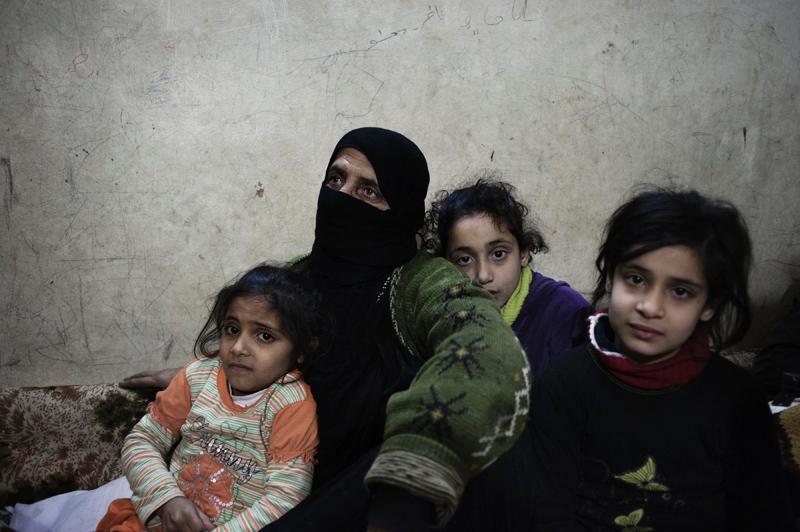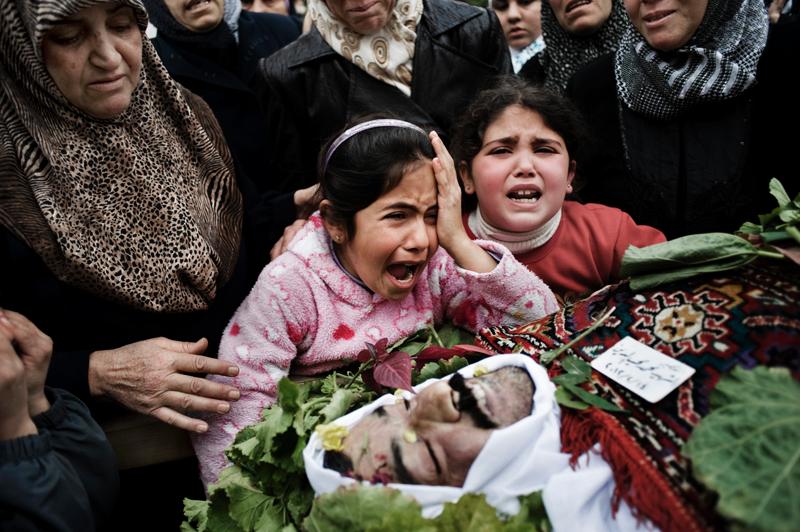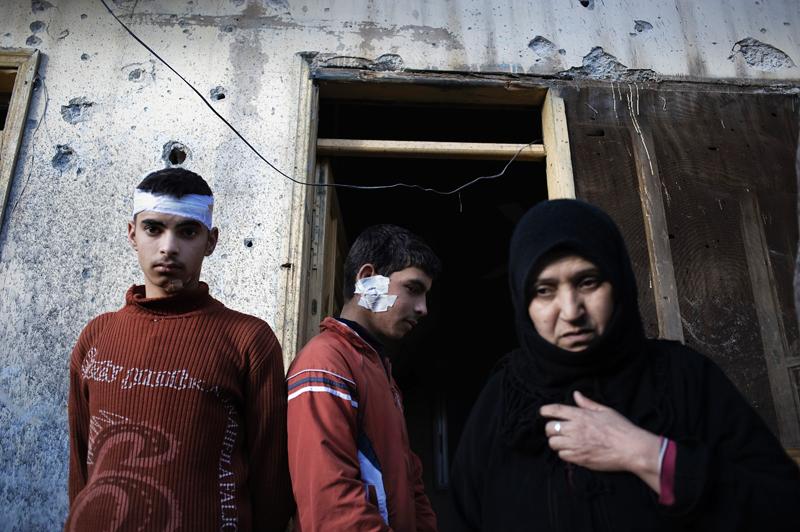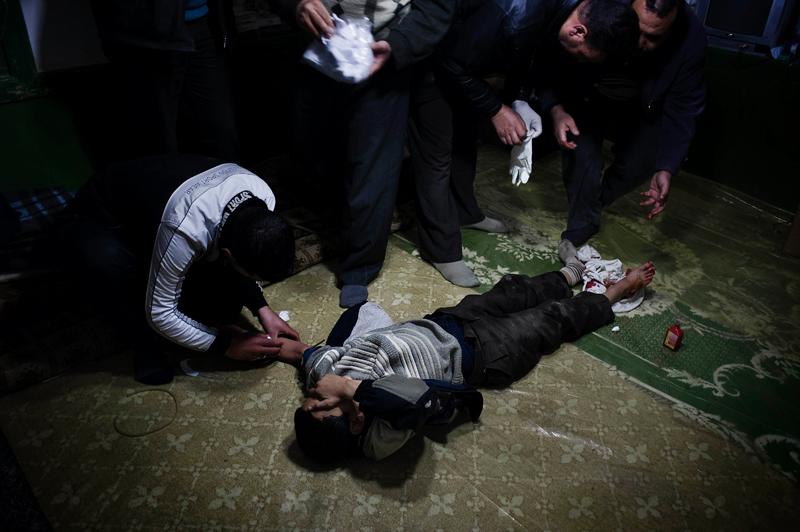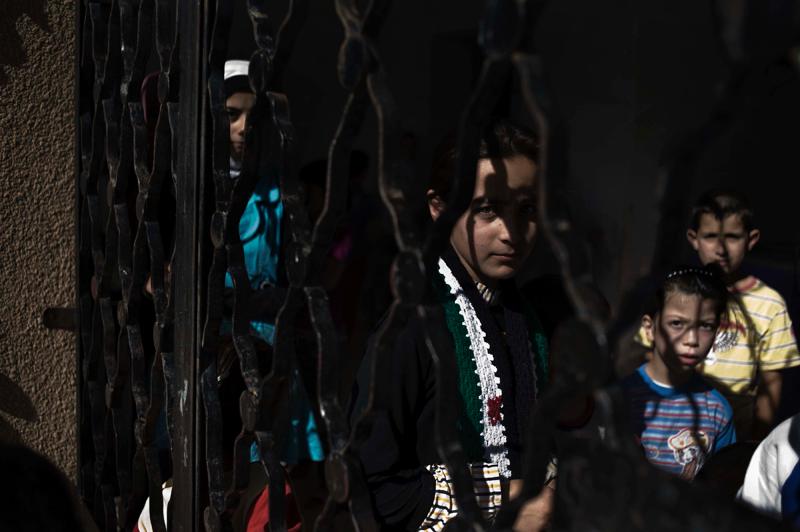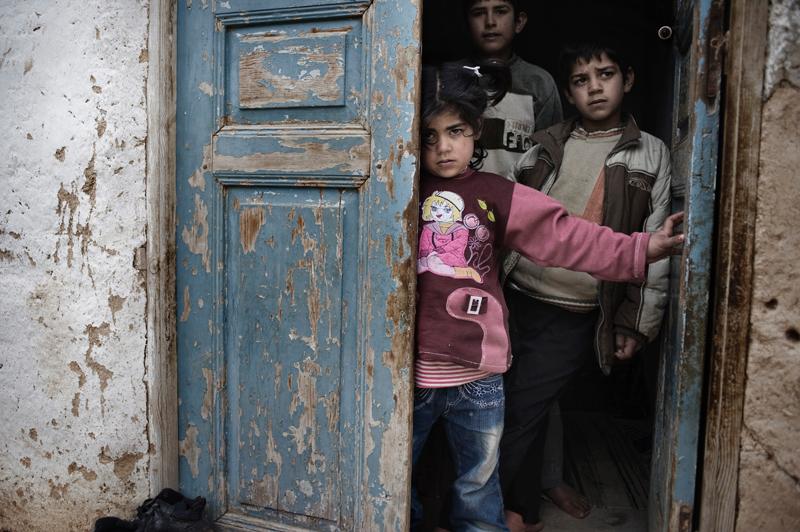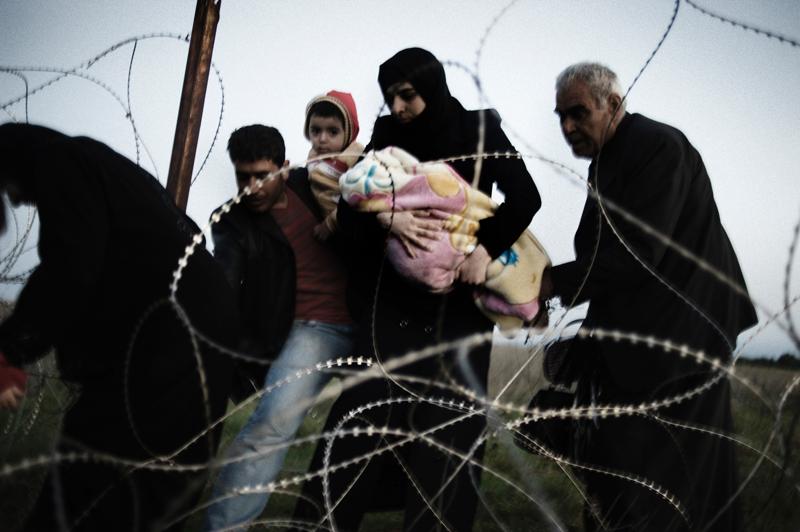 Interview with Alessio Romenzi
For what reason did you decide to engage in photography? What does it mean for you to be a photographer?
I always liked photography. Since I was a child. At the beginning it was a passion but year after year I felt the necessity to turn it into a profession.
Being a photographer and specifically a photojournalist, I can both, try to help people spreading visual messages and to be a witness of facts that probably will change our future. It is like walking inside history. I really feel privileged.
Can you briefly describe the moment when you took the winning photo of that little girl at the hospital in Aleppo?
It was around at noon. The picture was taken at the entrance of the Al Shifa hospital. In that moment that room was quite crowded because the area was under regime forces shelling and a jet fighter was threateningly flying overhead, therefore, everybody was trying to get in anywhere looking for shelter.
Although we were inside the building it did not mean that we were safe, because the hospital had been targeted already several times and everybody there was extremely nervous and scared that another bomb could be dropped on us. The little girl I pictured was clearly reacting at all that turmoil. I remember she was looking around her, scared and disoriented. The father (holding her hand) was constantly trying to calm her down.
It was really weird to look at her on the one hand, she was so delicate, clean and well dressed – andt on the other hand, blood stains everywhere, people shouting, running here and there without any sense, fighters walking around with their weapons and other people again, entering the hospital with wounded people of the last bombing or only with dismembered bodies already no longer alive.
How do you handle the experience of facing suffer and violence when working in conflict battled countries like Syria?
It does not affect me that much, especially when death and pain are related with fighters and battlegrounds. Those are places and men who know that meeting their destiny might be really painful. The worst is when you face pain of innocent civilians. Well.... at that point, I just tell myself that the best thing to do is to keep looking into the viewfinder of my camera and take pictures. Perhaps somebody, one day, looking at those, will understand some more of wars and injustice.
What does that award means to you?
It means, I found a way to best spread the message. This is very important for me, particularly thinking that the world is still permitting that the horrible shame keeps going on in Syria.
Interview by Kristina Müller, UNICEF (December 2012).
Biography: Alessio Romenzi (Corbis Images)
Alessio Romenzi was born in Colle Sant'Angelo, a small village in the Italian Apennines, in 1974. After working as a carpenter in a factory, he graduated in 2009 with a master's degree in photojournalism from Istituto Superiore di Fotografia e Comunicazione Integrata in Rome.
He then moved to Jerusalem to begin his career as a photographer. After one year working in Palestine and Israel, he went to cover the Arab Spring, with a special focus on Egypt and Libya.
His pictures have appeared in publications including the Los Angeles Times, the New York Times, the Washington Post, Time magazine, Paris Match, 6 Mois, Newsweek, Polka magazine, Le Monde, Le Figaro, El Mundo, El Pais, La Repubblica, Corriere della Sera, Internazionale, L'Espresso, Der Spiegel, Verdens Gang (VG), The Guardian and The Telegraph.
He also regularly works with major international organizations' media outlets, including Amnesty International, the U.N.'s FAO, UNICEF, UNESCO, International Committee of the Red Cross, Save the Children, Terres des Hommes and War Child International. He is based in the Middle East and his work is represented by Corbis Images and Emblema.