Chechnya: Back to religion
Nowadays, the Chechen Republic is part of the Russian Federation. While religion was banned during the time when Chechnya was part of the Soviet Union, the current regime of President Ramzan Kadyrov is pursuing a religious agenda based on Islamic traditions. These traditions are supposed to strengthen society's moral values and act as a bulwark against "moral decline". Russian photographer Diana Markosian, who lives in the USA, tried to capture the religious influence on the life of teenage girls during her seven-month stay in Chechnya from 2011 to 2012.
All women in Chechnya must now wear headscarves in public schools and state buildings. They are also frequently required to wear a version of the Hijab that covers the whole body. Regular prayers have also become part of the daily routine. Relationships between girls and boys are under strong supervision. Any intimacies prior to marriage are strictly prohibited. In turn, the regime encourages young people to marry early and have many children.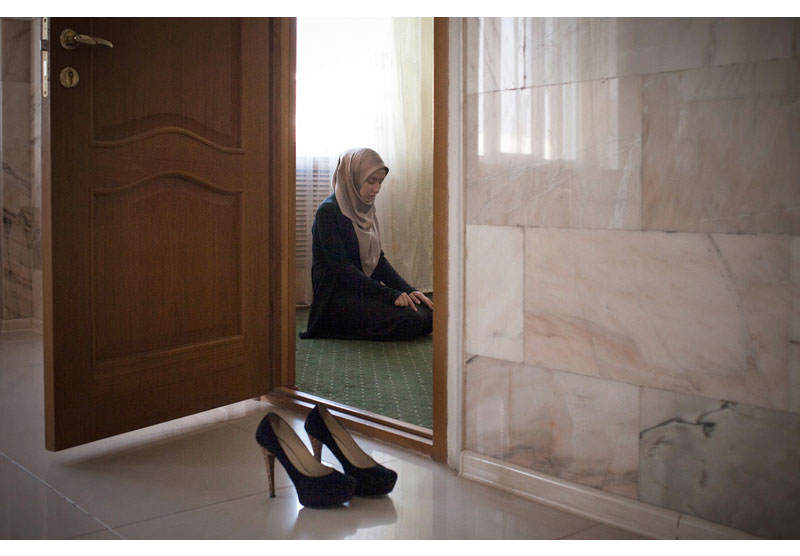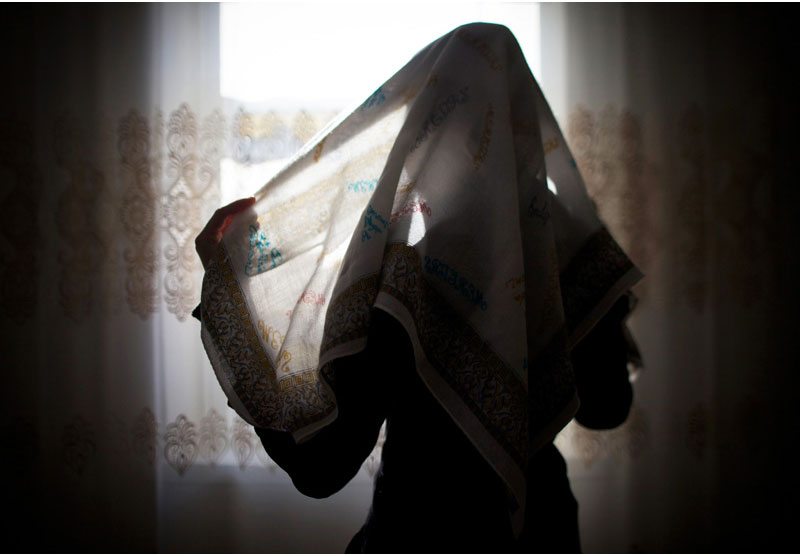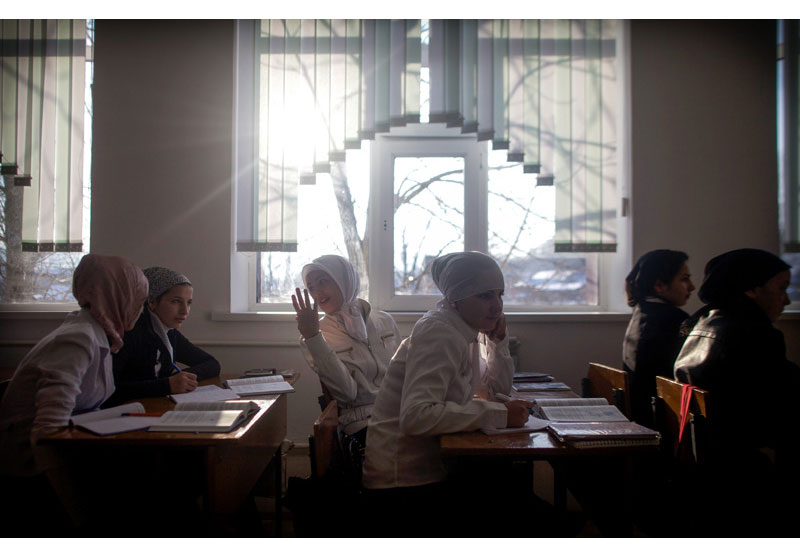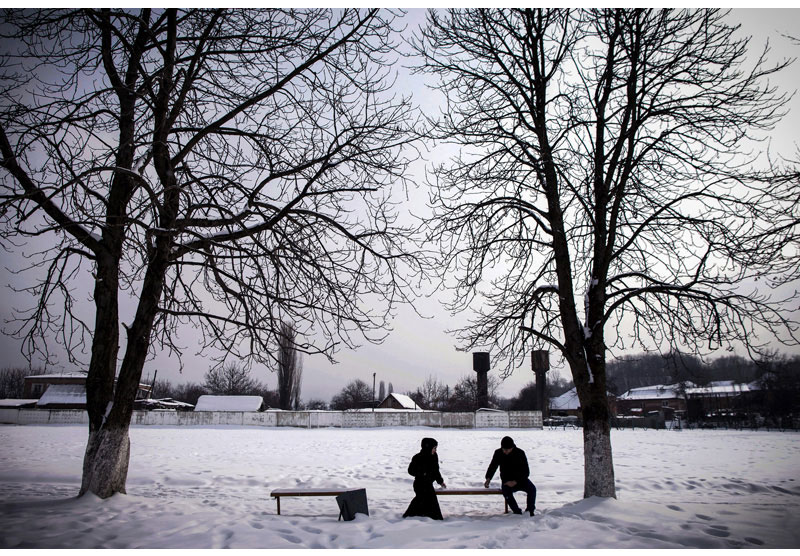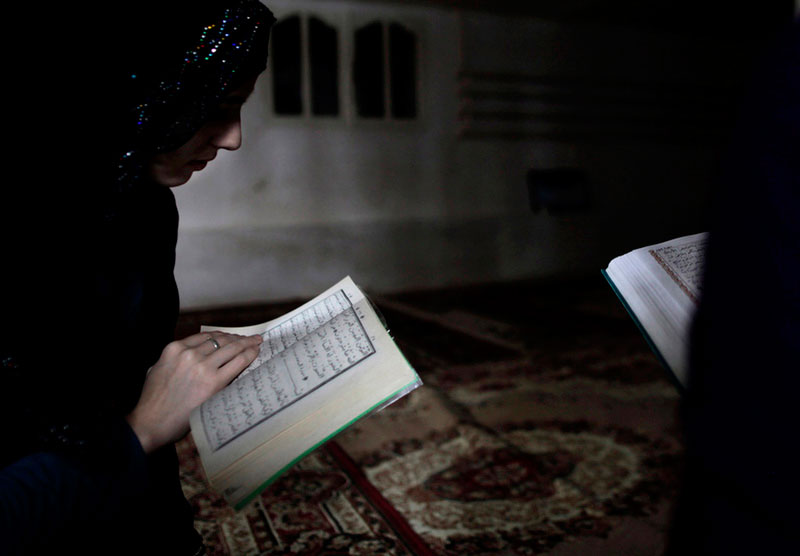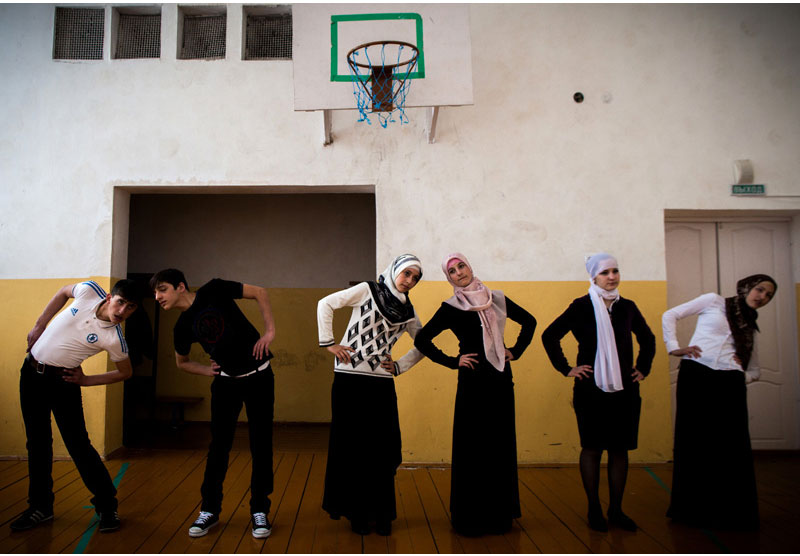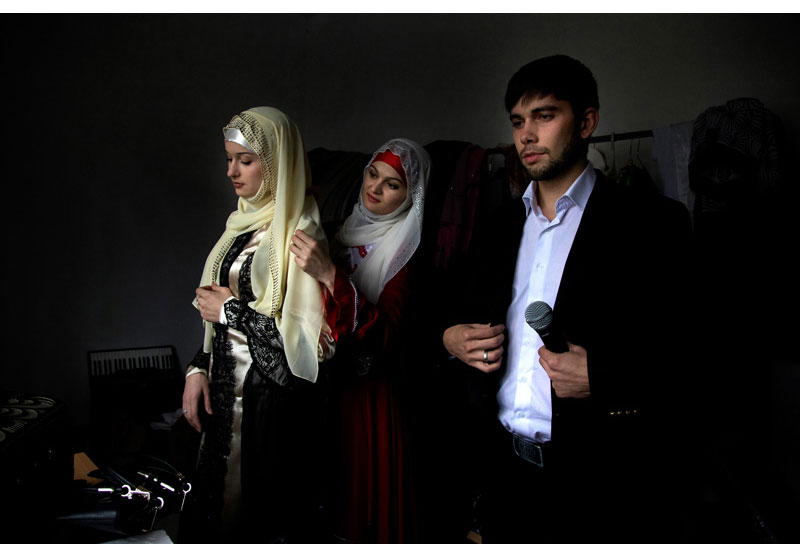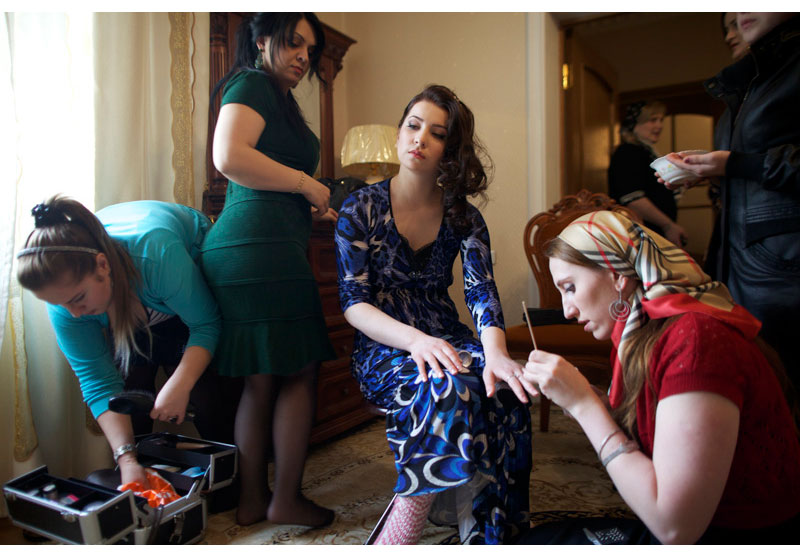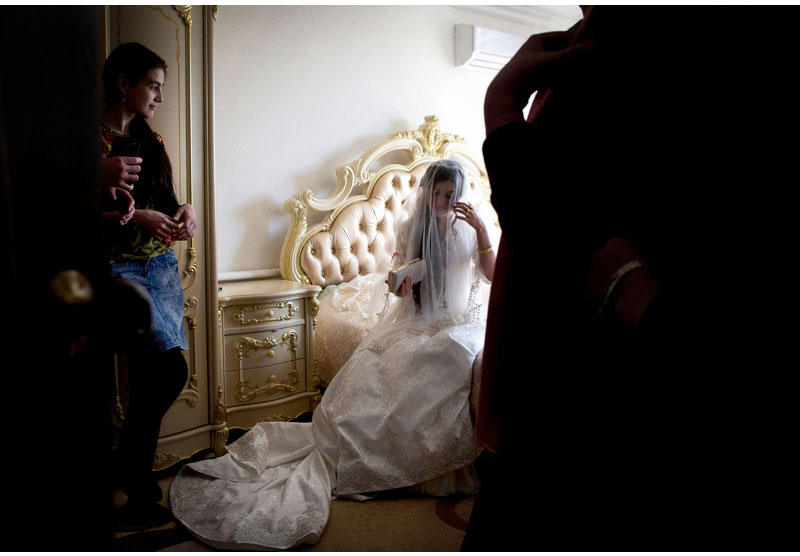 Curriculum Vitae: Diana Markosian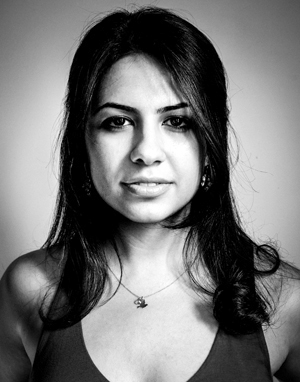 Diana Markosian (b. 1989) is a documentary photographer working out of Russia and the former Soviet Union. Her interest in the aftermath of war has taken her from the remote mountains of Dagestan, to the ancient Silk Road in Tajikistan and overland to perilous landscape of Afghanistan. Markosian's work has appeared in The New York Times, Time.com, Foreign Policy, Foto8, The London Times, Boston Globe, Human Rights Watch, amongst others.
Education
Columbia University Graduate School of Journalism. New York, N.Y.
Master of Science in Journalism, broadcast concentration, May 2010
The University of Oregon. Eugene, OR Graduated in August 2008, summa cum laude
Bachelor of Arts in History and International Relations; minors: Journalism and Russian
Journalism experience
Freelance Photographer & Writer June 2010 - Present
Produce editorial and personal assignments out of Russia and the former Soviet Union
Work featured on The New York Times, Boston Globe, Wall Street Journal, Reuters, The Guardian, Observer, Vanity Fair, Bloomberg Markets Magazine, among others.
Awards
Finalist Ian Parry Scholarship
Finalist Marie Claire Int'l Photo Award
Getty Images Emerging Talent Award
AnthropoGraphia Honorable Mention
2011 Reuters Photo of the Year
NPPA Multimedia Award – 2nd place for Selfless
Rockower Award- Portraits of Jews in Belarus