Great Britain: My body belongs to me
At what age are adolescents allowed – or should be allowed – to carry out the right of self-determination when it comes to their bodies? 17-year-old Nancy* has been using Botox since she was 15. Botox is a nerve toxin that is used to reduce wrinkles. 16-year-old Peggy* has registered for breast augmentation at a plastic surgery clinic. And David* (also 16) had a sex change operation to turn into a girl.
South African-born photographer Michelle Sank lives in England. She does not judge the young people who expose their vision of a perfect body in front of her camera. She remains a neutral observer of this desire for change.
*name changed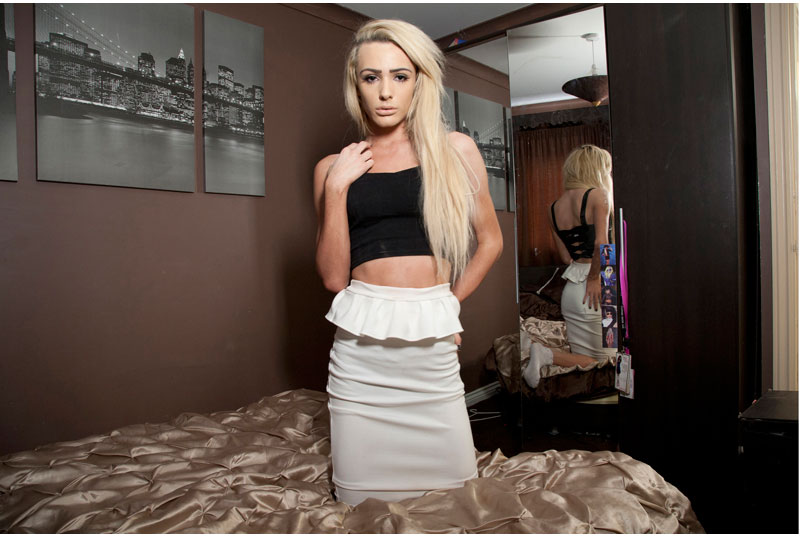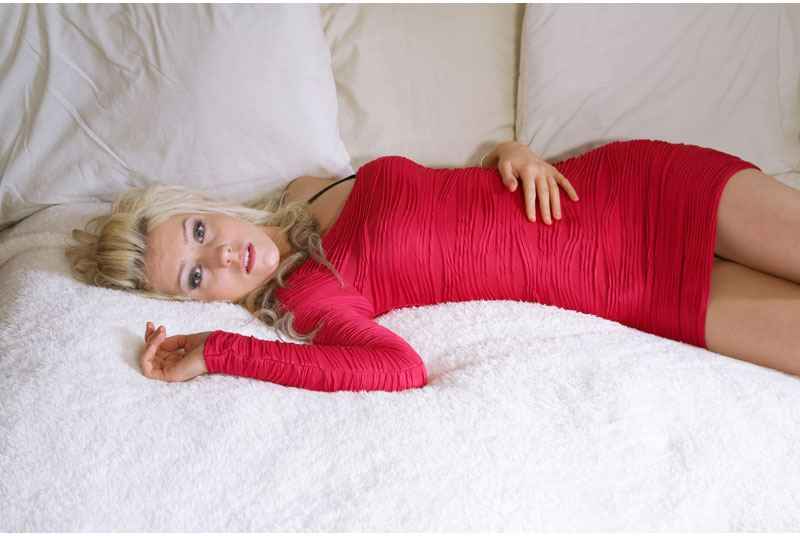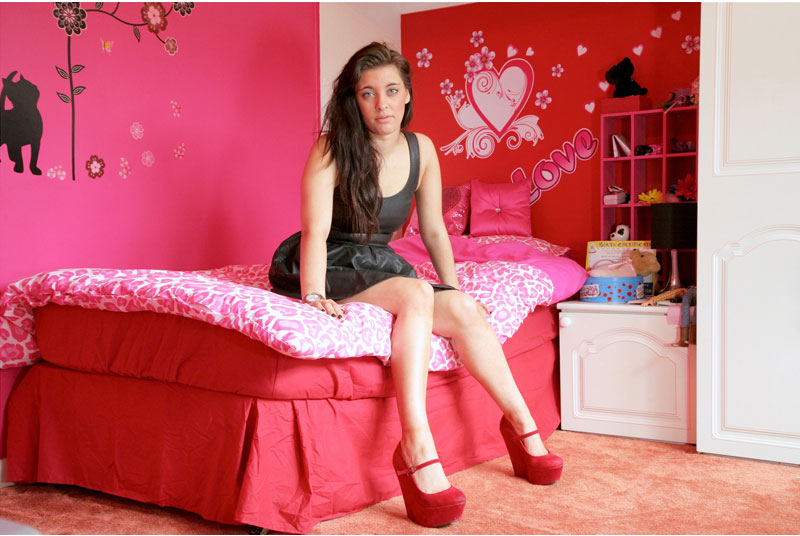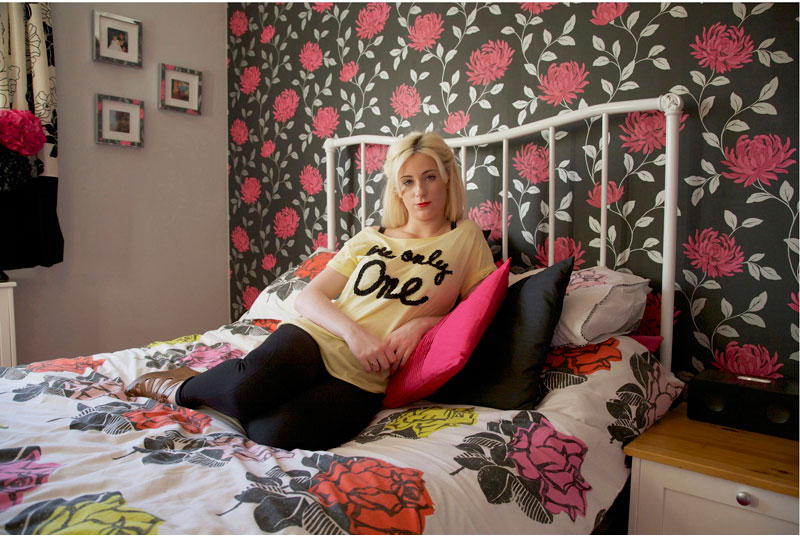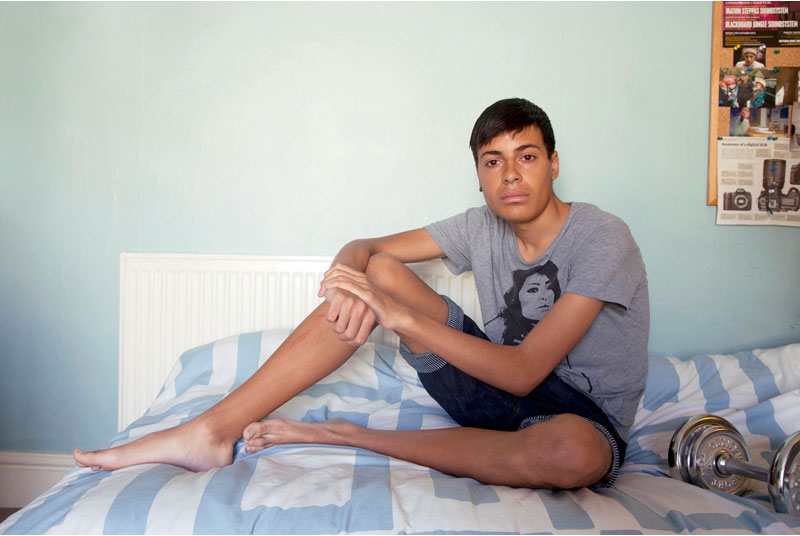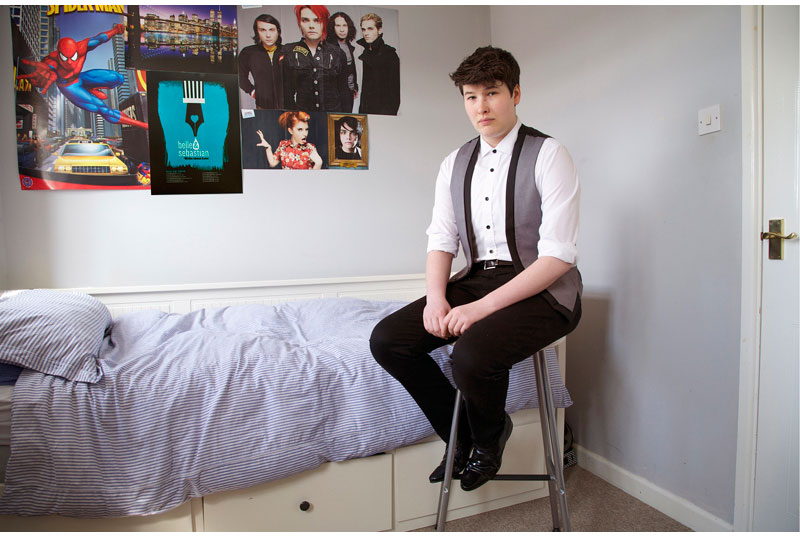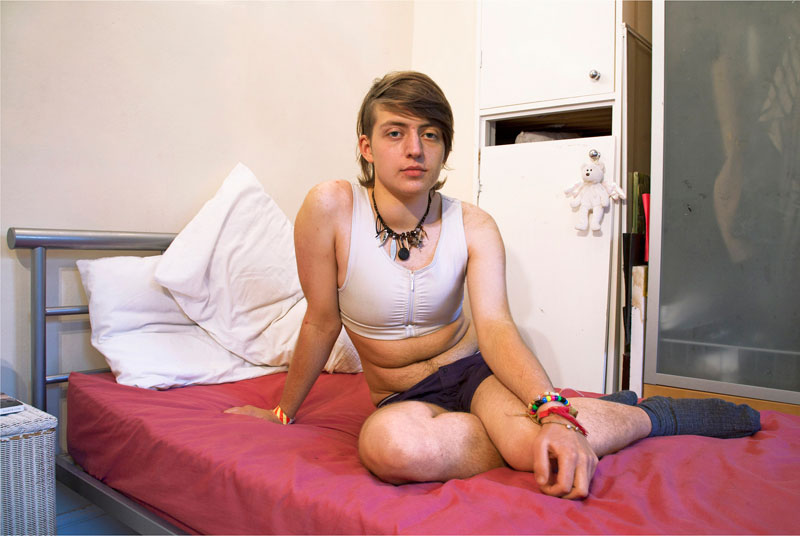 Curriculum Vitae: Michelle Sank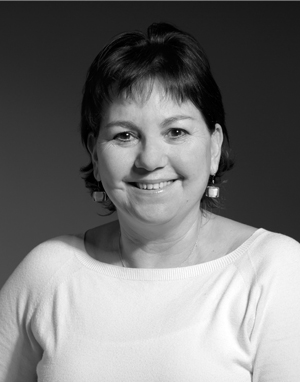 For what reason did you decide to engage in photography? What does it mean for you to be a photographer?
I always liked photography. Since I was a child. At the beginning it was a passion but year after year I felt the necessity to turn it into a profession.
Being a photographer and specifically a photojournalist, I can both, try to help people spreading visual messages and to be a witness of facts that probably will change our future. It is like walking inside history. I really feel privileged.
Can you briefly describe the moment when you took the winning photo of that little girl at the hospital in Aleppo?
It was around at noon. The picture was taken at the entrance of the Al Shifa hospital. In that moment that room was quite crowded because the area was under regime forces shelling and a jet fighter was threateningly flying overhead, therefore, everybody was trying to get in anywhere looking for shelter.
Although we were inside the building it did not mean that we were safe, because the hospital had been targeted already several times and everybody there was extremely nervous and scared that another bomb could be dropped on us. The little girl I pictured was clearly reacting at all that turmoil. I remember she was looking around her, scared and disoriented. The father (holding her hand) was constantly trying to calm her down.
It was really weird to look at her on the one hand, she was so delicate, clean and well dressed – andt on the other hand, blood stains everywhere, people shouting, running here and there without any sense, fighters walking around with their weapons and other people again, entering the hospital with wounded people of the last bombing or only with dismembered bodies already no longer alive.
How do you handle the experience of facing suffer and violence when working in conflict battled countries like Syria?
It does not affect me that much, especially when death and pain are related with fighters and battlegrounds. Those are places and men who know that meeting their destiny might be really painful. The worst is when you face pain of innocent civilians. Well.... at that point, I just tell myself that the best thing to do is to keep looking into the viewfinder of my camera and take pictures. Perhaps somebody, one day, looking at those, will understand some more of wars and injustice.
What does that award means to you?
It means, I found a way to best spread the message. This is very important for me, particularly thinking that the world is still permitting that the horrible shame keeps going on in Syria.
Interview by Kristina Müller, UNICEF (December 2012).