UNICEF Photo of the Year 2018
Each year, UNICEF Germany has awarded the "UNICEF Photo of the Year Award" to photos and photo series that best depict the personality and living conditions of children worldwide in an outstanding manner. Here are the winner 2018. Text: Peter-Matthias Gaede, UNICEF.
Antonio Aragón Renuncio
Togo: Every child matters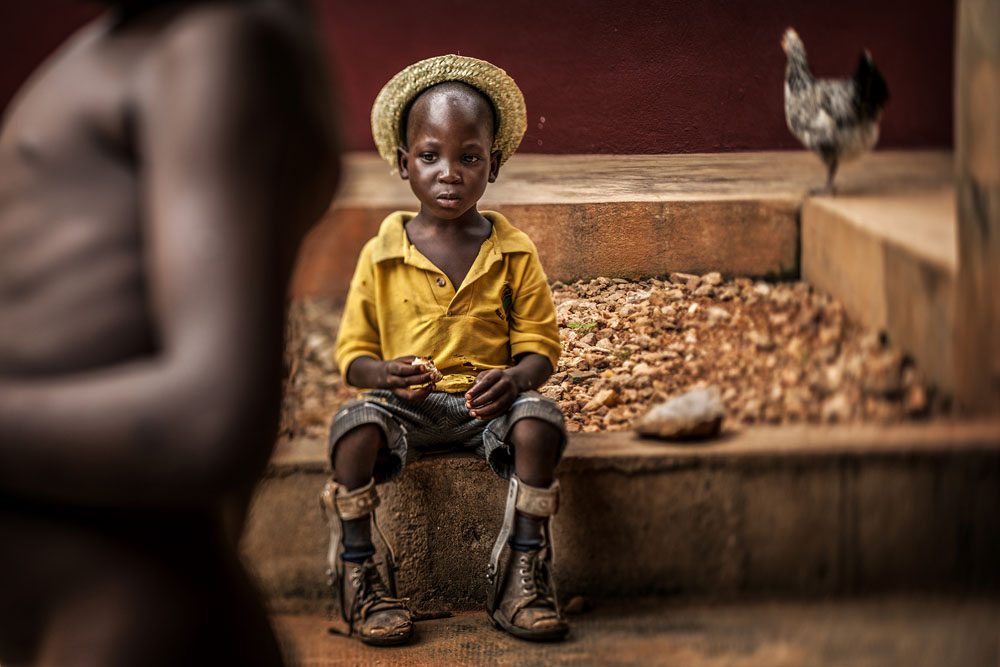 They are seen as a "punishment from the gods", sometimes even as "demons". Or simply as "snakes". The less people know about diseases, the more they are frightened by them. This is especially true when it comes to disabilities. As a result, horrible myths are widespread in parts of West Africa about children with mental and physical disabilities. They are at risk of isolation; they are often mistreated and shunned by their families.
This is still the case, for example, in some regions of Togo. The country only ranks 165th out of 189 countries on the Human Development Index (HDI) 2018 of the United Nations Development Programme. Therefore, it is almost like a life-raft for disabled children that there is now the "Saint Louis Orione Center" in Bombouaka, named after an Italian priest who died in 1940 and started helping orphans in 1908. About 70 boys and girls have found a safe home there and receive the medical care they need. They have the opportunity to play and are no longer seen as inferior.
One of these children: the boy with leg orthosis, photographed by Antonio Aragón Renuncio, a Spanish photographer living in Nicaragua, during one of his regular visits to the Center. The main reasons for disabilities in third-world countries include malnutrition, insufficient obstetrics and lack of vaccination, for example against polio. More than 93 million children around the world grow up with moderate and severe disabilities. "These children need to be seen, so that they, too, can be valued", demands UNICEF. Renuncio has taken that to heart.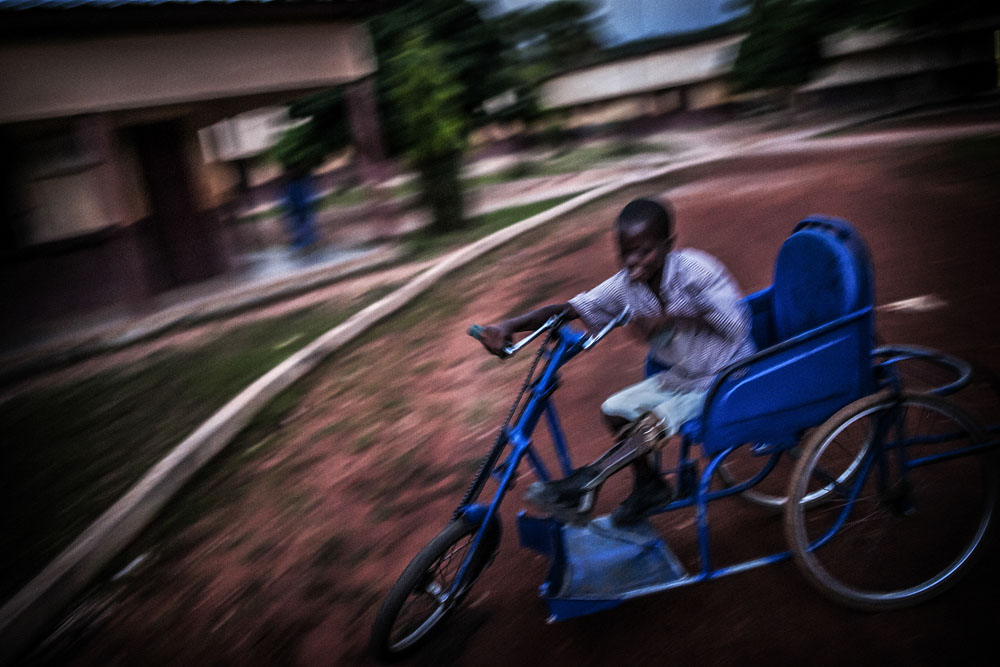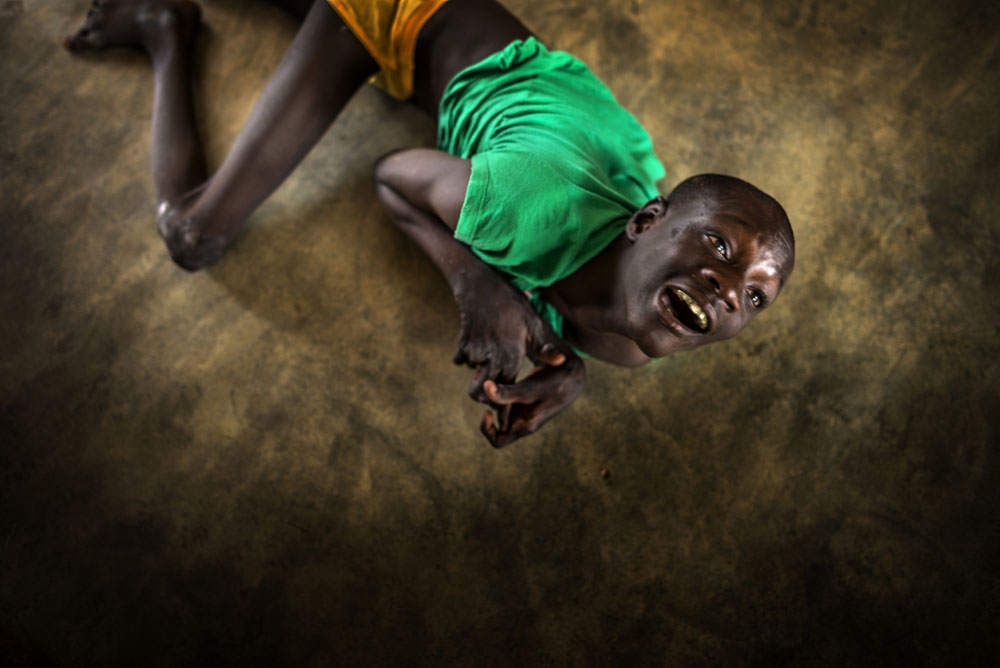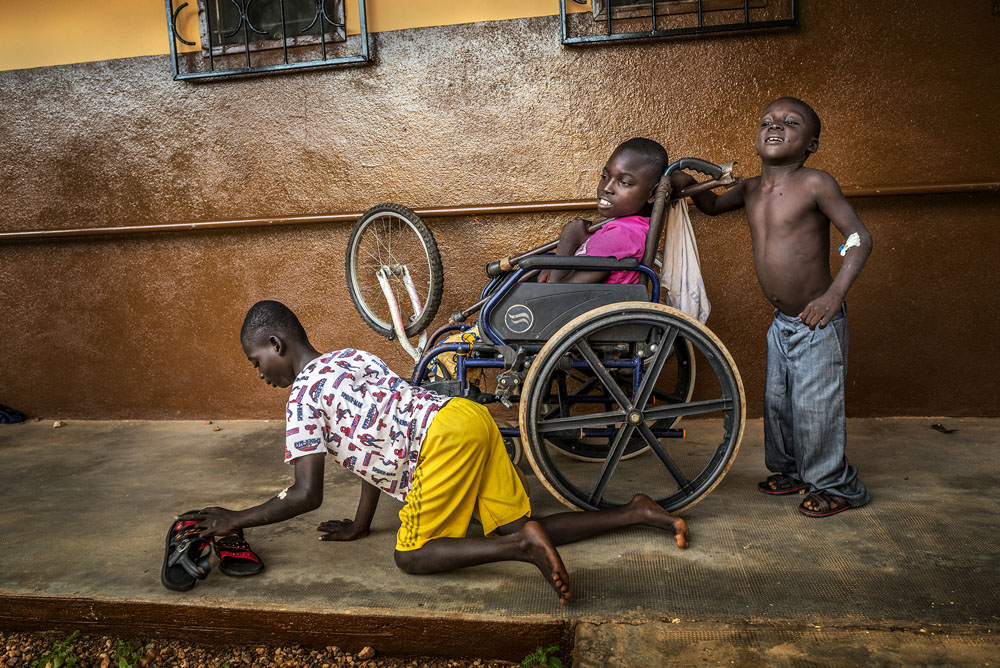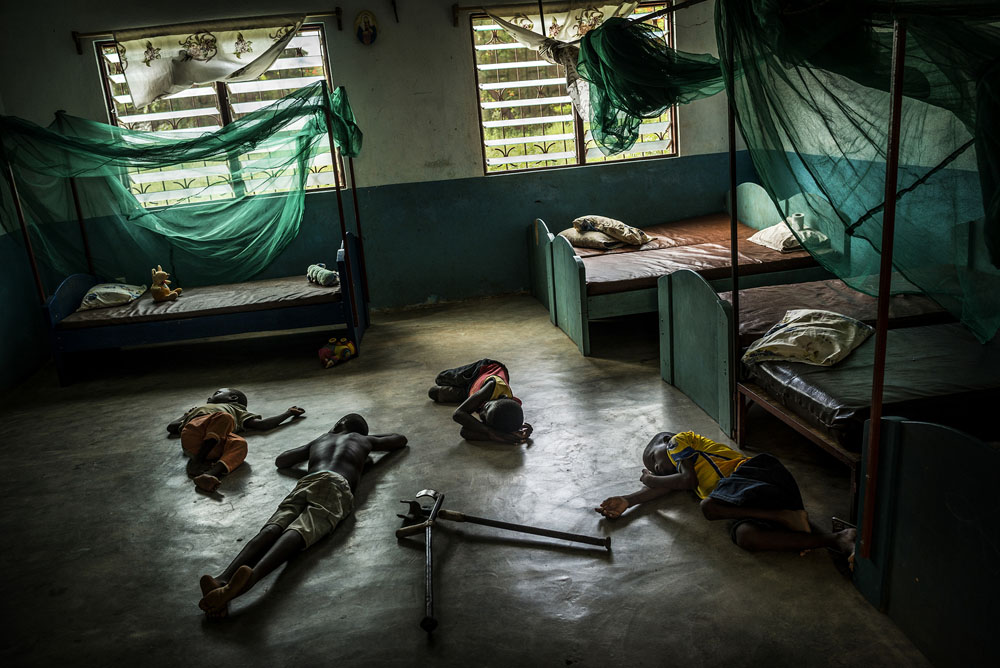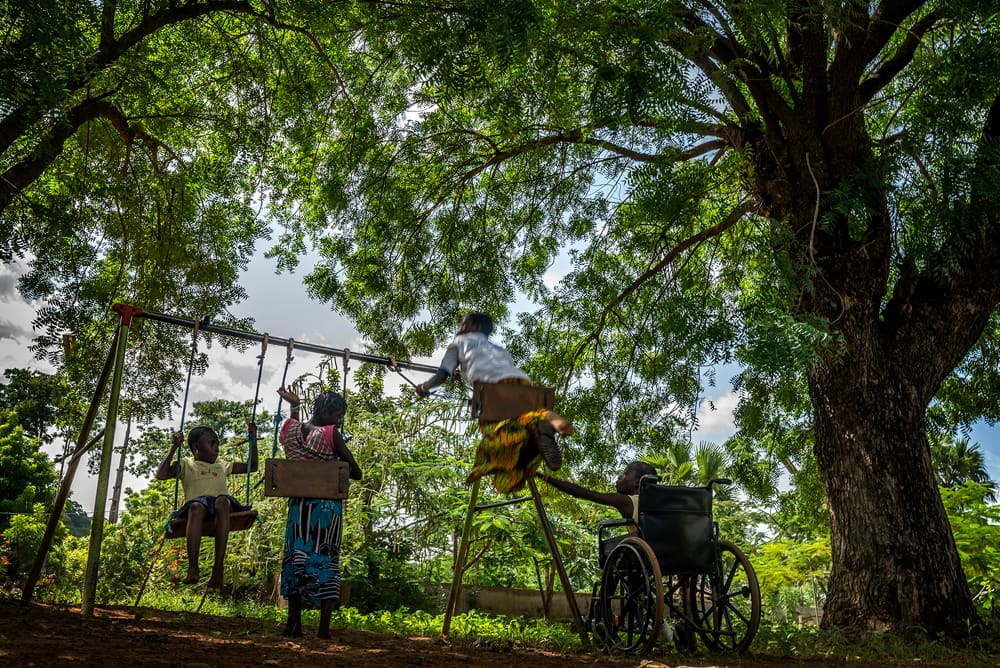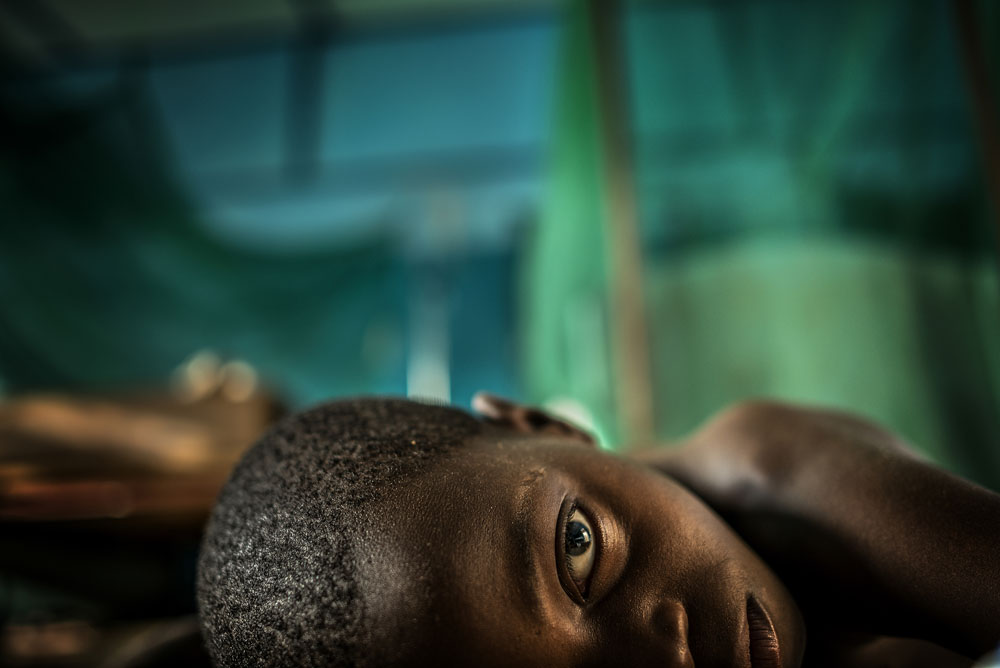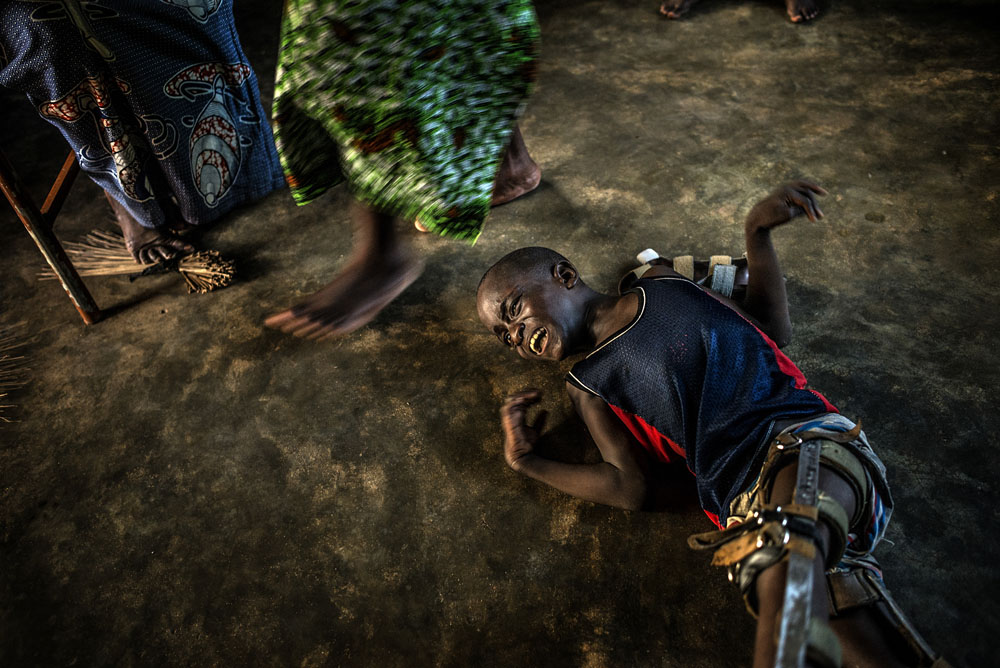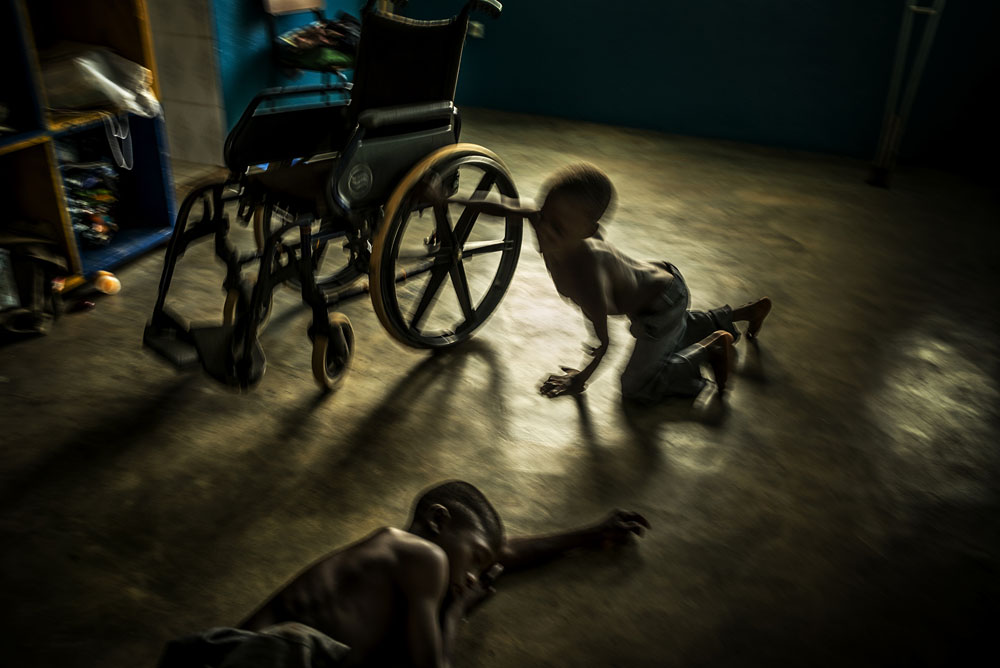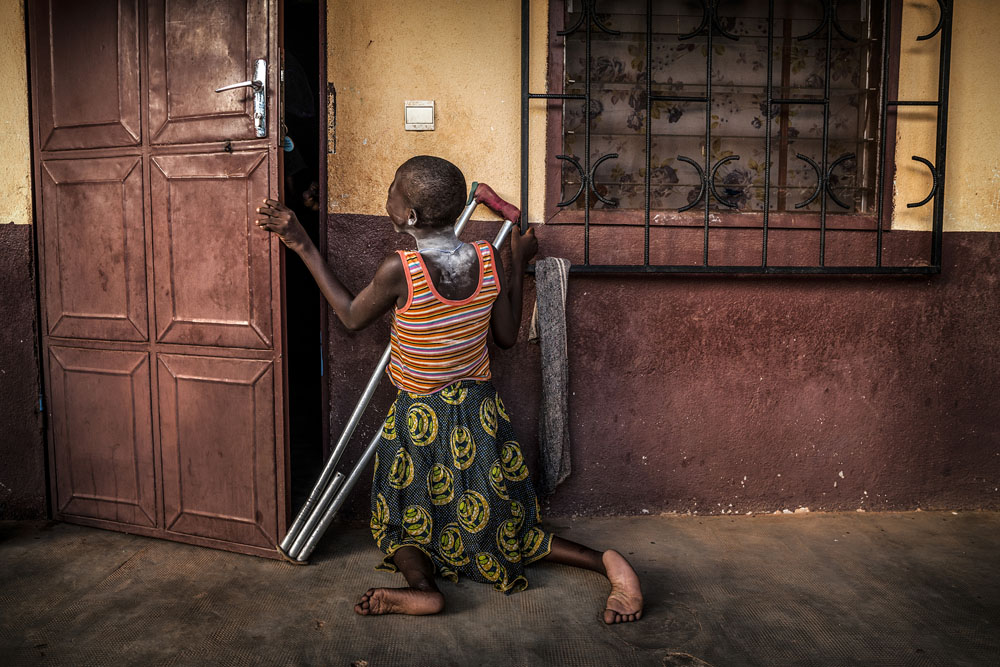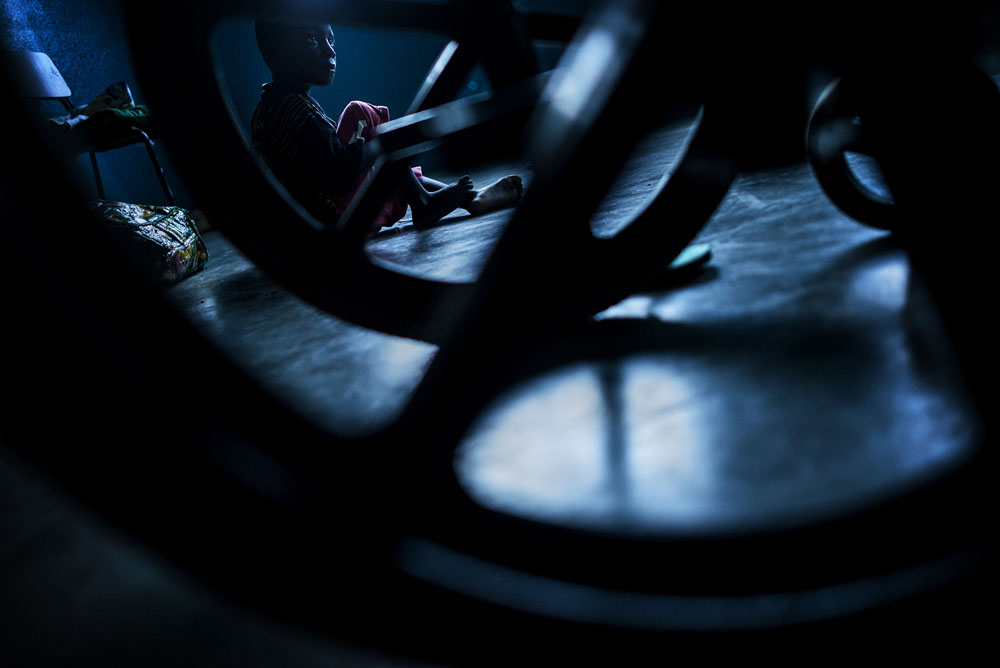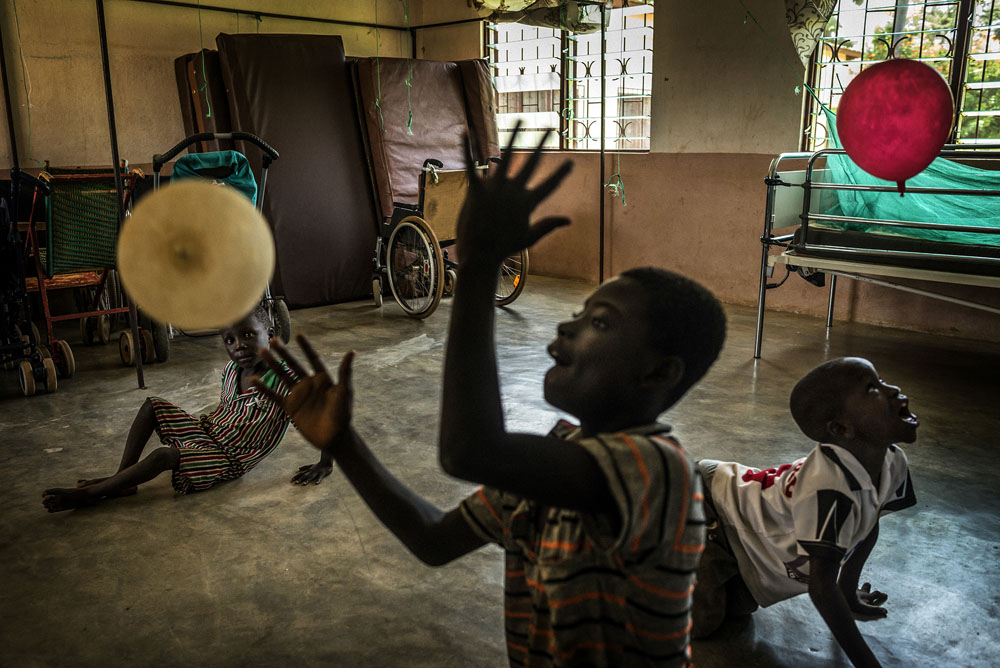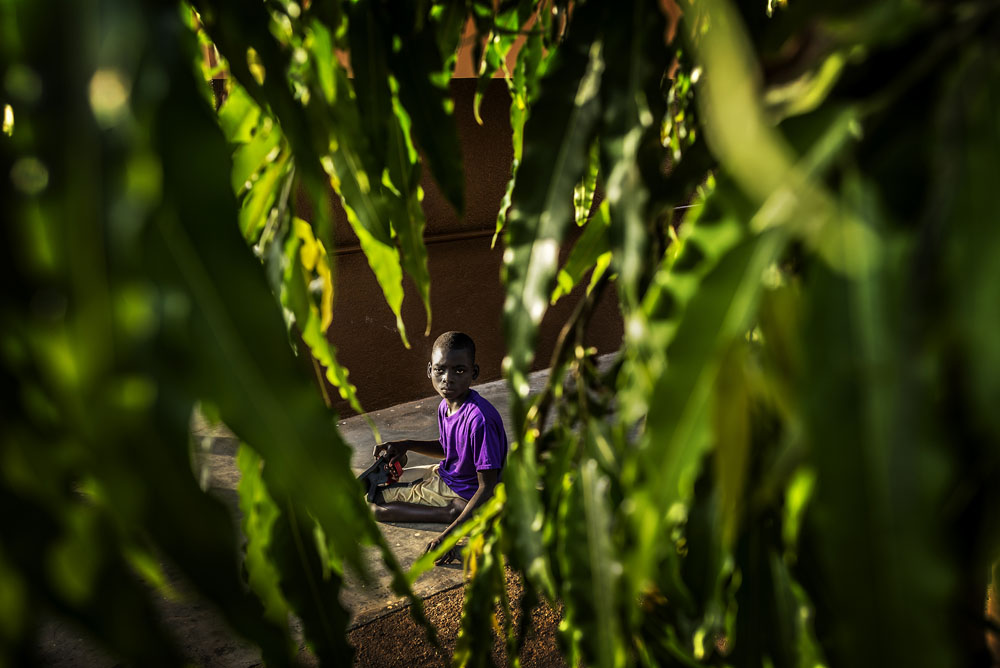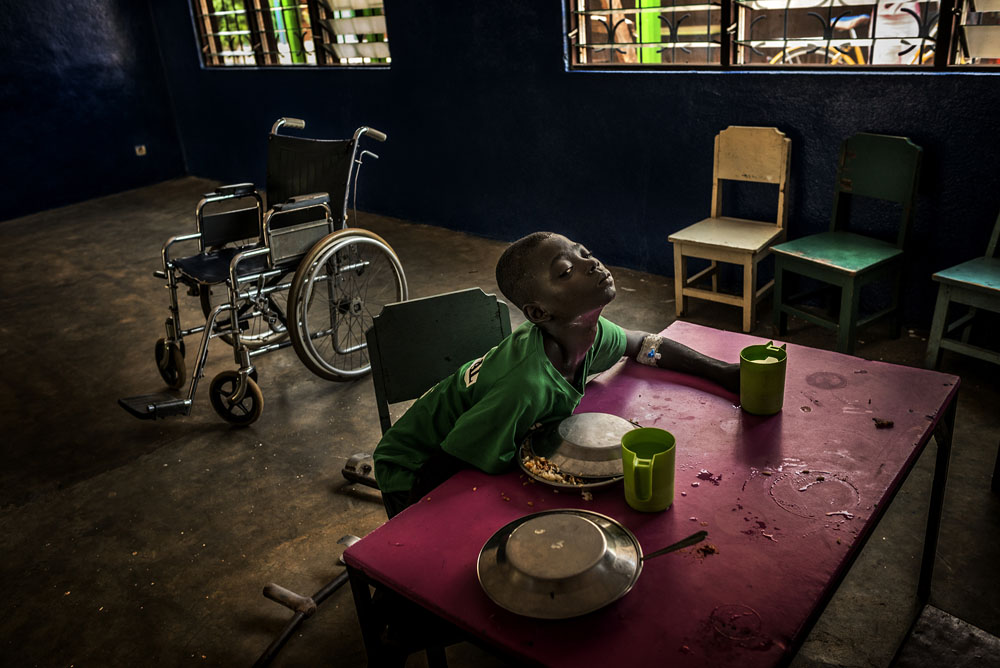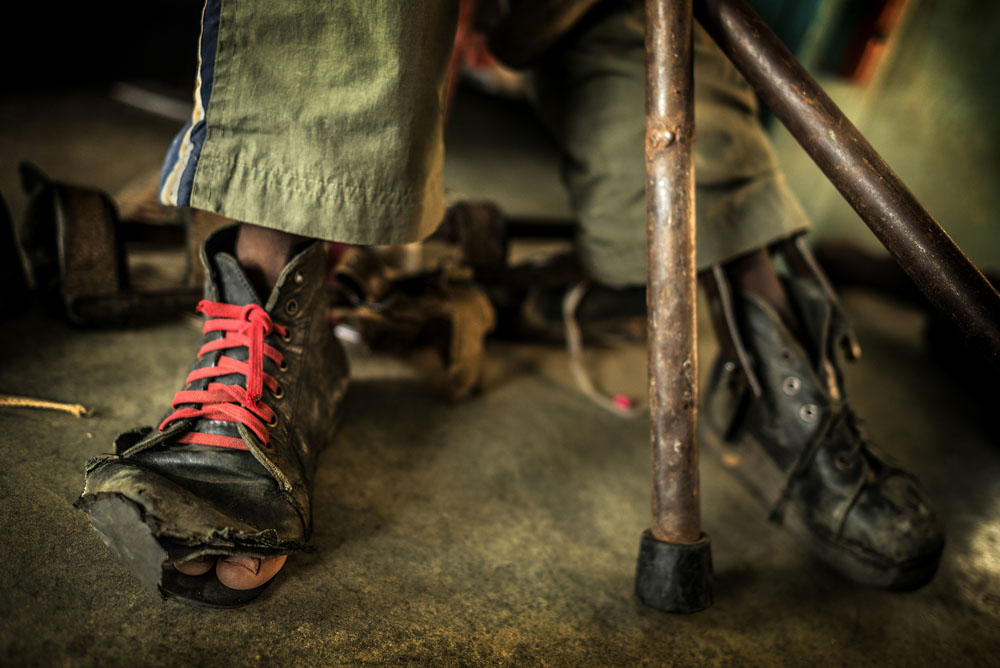 Curriculum Vitae: Antonio Aragón Renuncio (Freelance Photographer)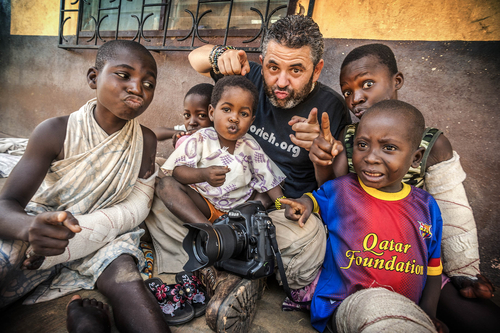 "I have always loved photography… and tell stories. Browse faces, roads, lights… and shadows. I have no idea what that can last a lifetime -boredom prevails in too many hearts- that can happen within it. But what I know for sure, is the wonderful and perfect division of a second in magical fractions of light and color. And that in my world, in my mind it would be more accurate, it´s an argument more than enough to even let life steal. One "one hundred twenty-fifth of a second" may be the closest thing to eternity… And there was light… And that happened in some distant land across the vast ocean…"
Since the mid-90s always involved with photography: Founds/Chairs "Nostromo" Photographers Association (Spain). University Photography Professor (+17 years): UC (Spain), UAM, UCA and URACCAN (Nicaragua)… Editor in chief Xplorer Magazine (Nicaragua). Free-lance photographer for several International News Agencies. He organizes and directs the I Photography Festival of Santander. CEO Xtreme PhotoWS (Burkina Faso). Writes about Photo and publishes reportages across digital and print international media. Organizes and Directs the Solidarity Photography Days "Fotografía un Mundo Mejor" (Spain)…
In 2003 he founds, and since then he presides, the NGO OASIS (www.ongoasis.org) which develops medical projects in some of the most depressed areas of the Gulf of Guinea in Africa. +100 exhibitions in Galleries and Museums in Spain, England, Nicaragua, Colombia, China, México, Germany, Dubai, Russia, Ukraine, Turkey, Georgia, India, Italia, Hong Kong...
+90 International Awards and Recognitions: LatinIPA, Mersin Büyükşehir, InterAction, PhotoVisa, EPOTY, Signo Editores, InterAction, Beautiful Moments, PHA, Vila D´Almenara, Life Press Photo, Serbia Photo, Photojournalism National Photo Award Siero, "Objetivo Africa" International Photo Award, Ariano International Film Festival, Youmanity Photo Awards, III International Digital Biennial Photojournalism, POYLatam, PX3 Prix de la Photographie Paris, Pablo Hojas Photo Award, La Grande Photo, Palm Springs Photo Festival, OASIS Photo Awards, Fine Art Photography Awards, Nikonians Photo Awards, All About Photo, Onyx, IPOTY, Xativa´s International Photography Contest, Siena International Photo Awards, Moscow International Foto Awards, Rivne Photo Arts Cup, Odessa/Batumi Photo Days, Tokyo International Foto Awards, Direct Look, PhotogrVphy Grant, HIPA, Indian Photo Festival, Photo Nikon Pro, III Documentary Photography Days, Humanity Photo Awards UNESCO/CFPA, Felix Schoeller, II Photojournalism Biennial, CFC Medal, GEA Photowords, REVELA, FIAP & CEF Medal, Latin-American Documentary Photo Award…
Now he is based in Nicaragua and free for worldwide assignments.