Israel / Palestine: Muhi's peaceful courage in the midst of war


His name is Mohammed, but everyone calls him Muhi. He was born in 2009 in the Gaza Strip, as the son of a Hamas activist. Muhi suffers from a rare autoimmune disease that could not be treated in Gaza. When he was three months old, his mother therefore decided to bring him to Israel to be treated. Only his grandfather Abu Naim was allowed to accompany him. Due to an infection in Muhi's body, the doctors were forced to amputate his lower arms and legs. A tragic fate, closely linked to the lines in the Middle East conflict.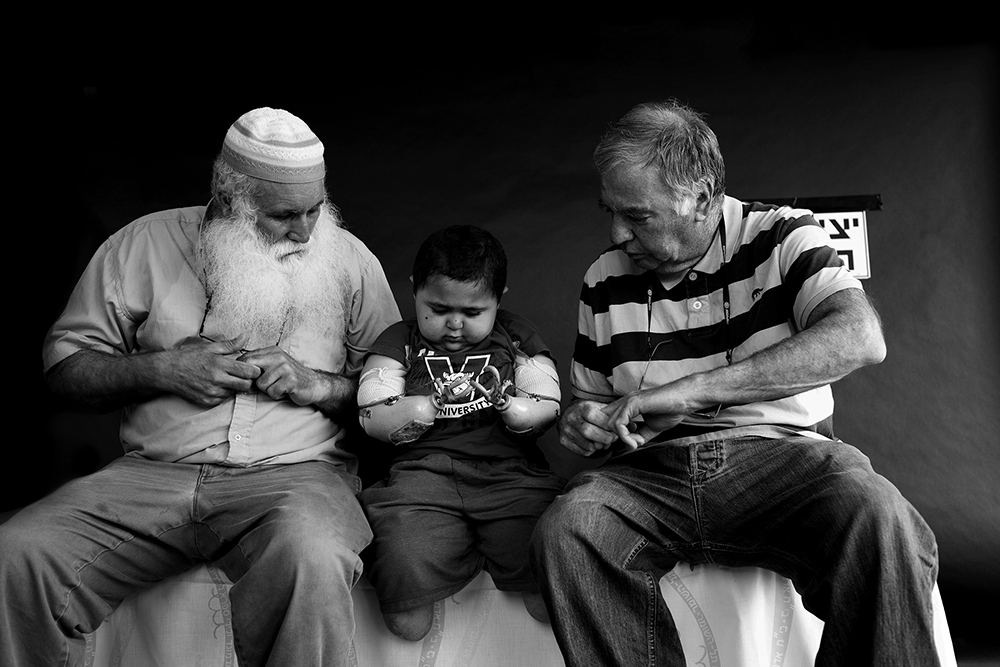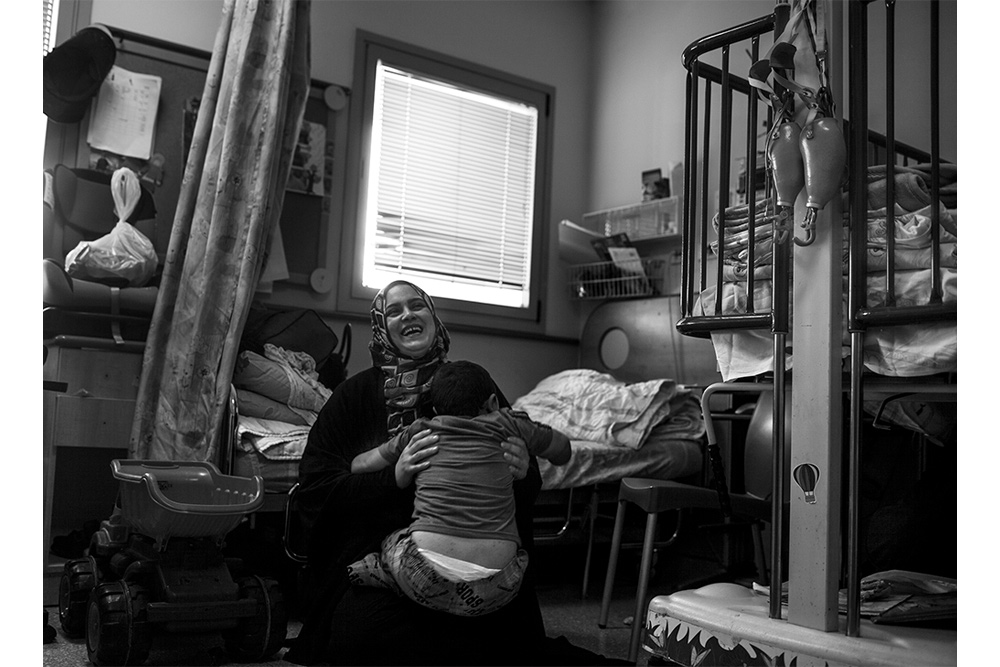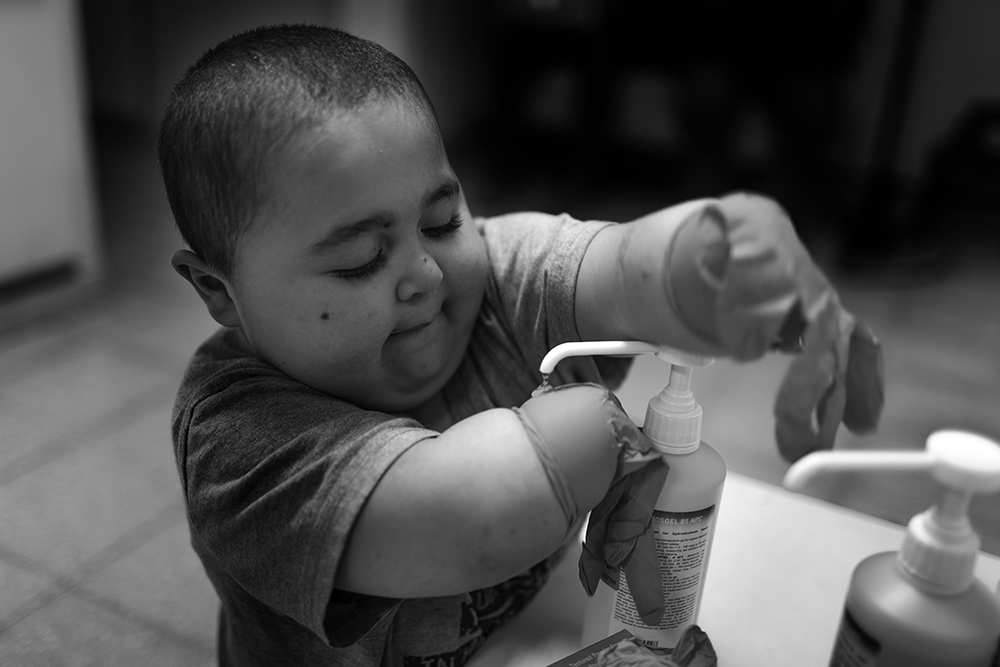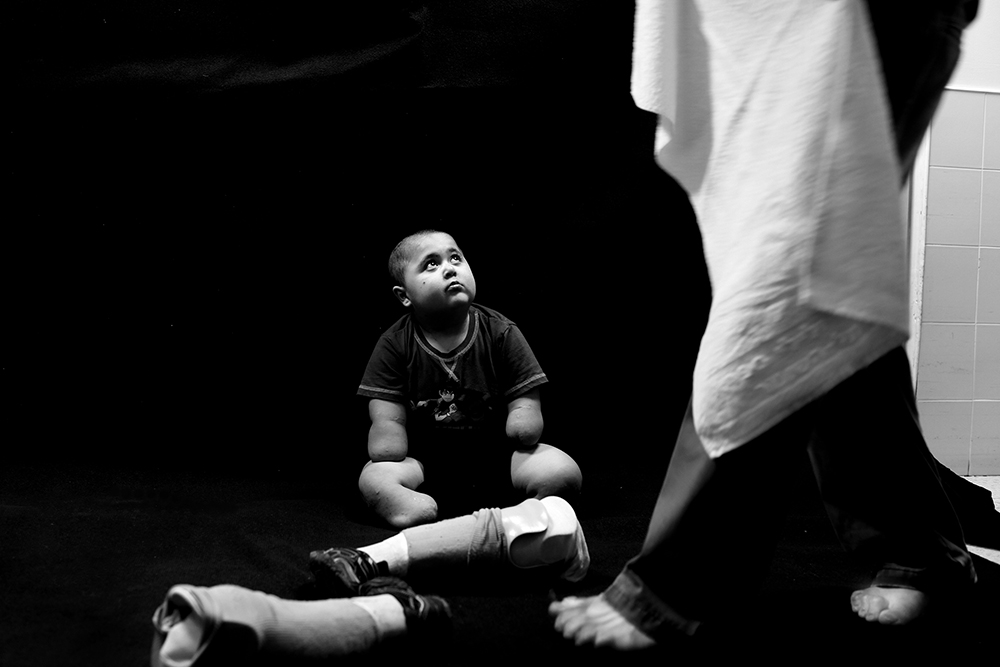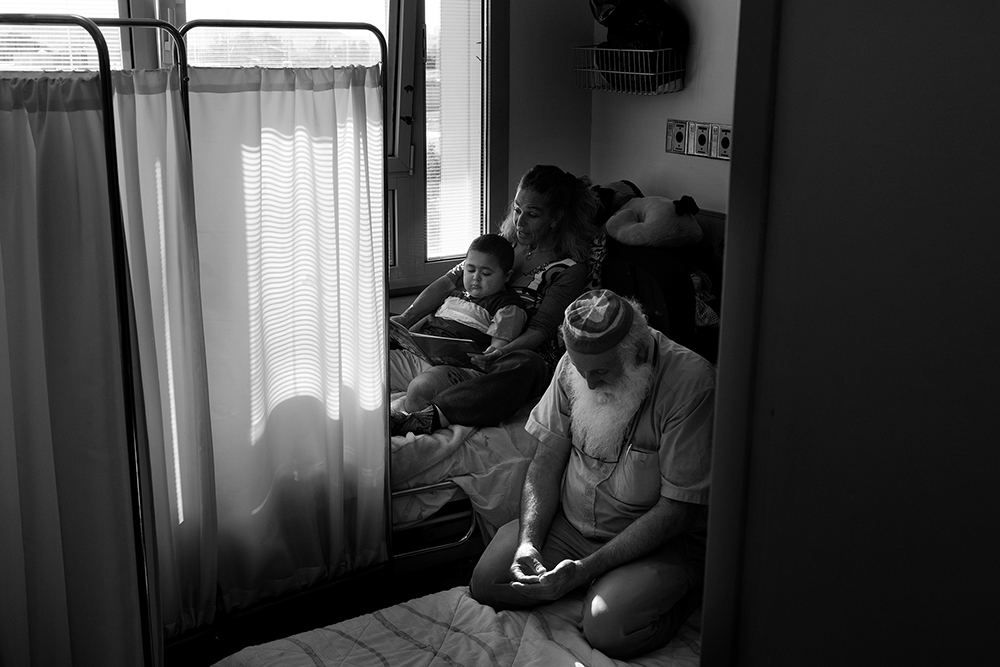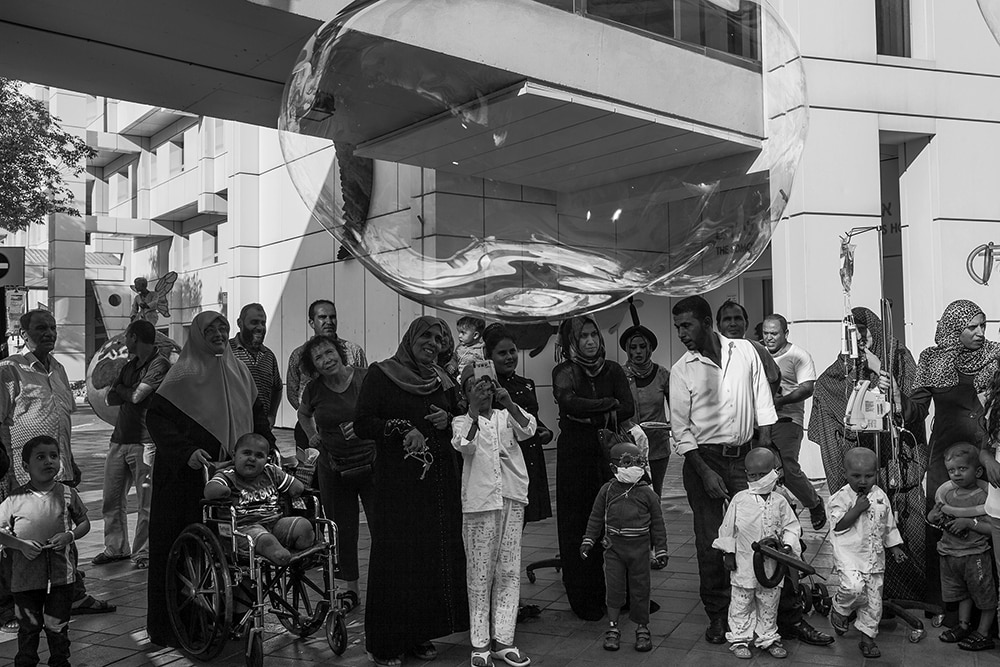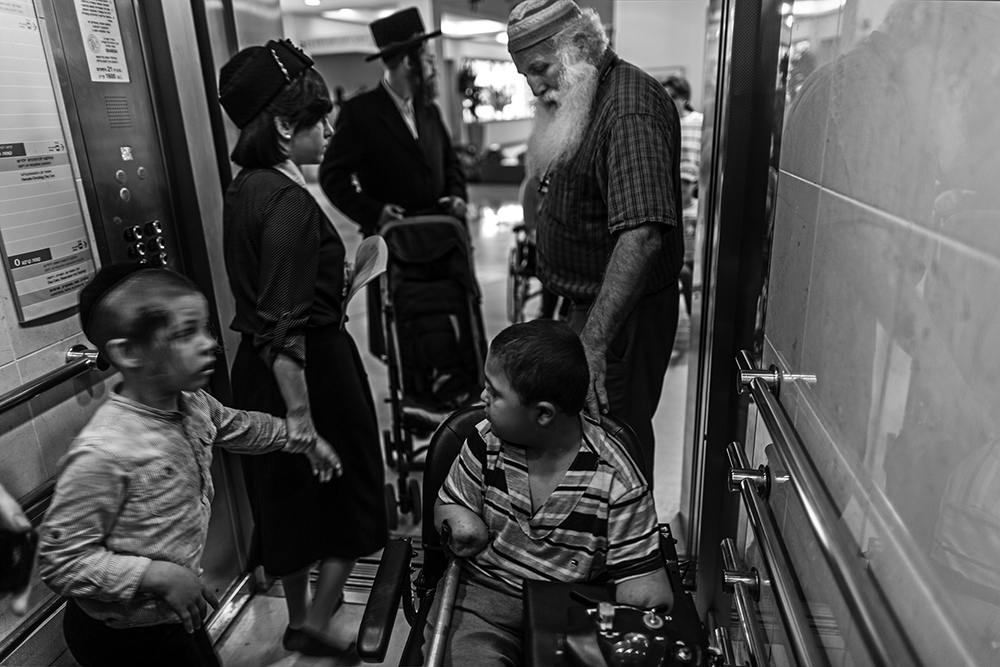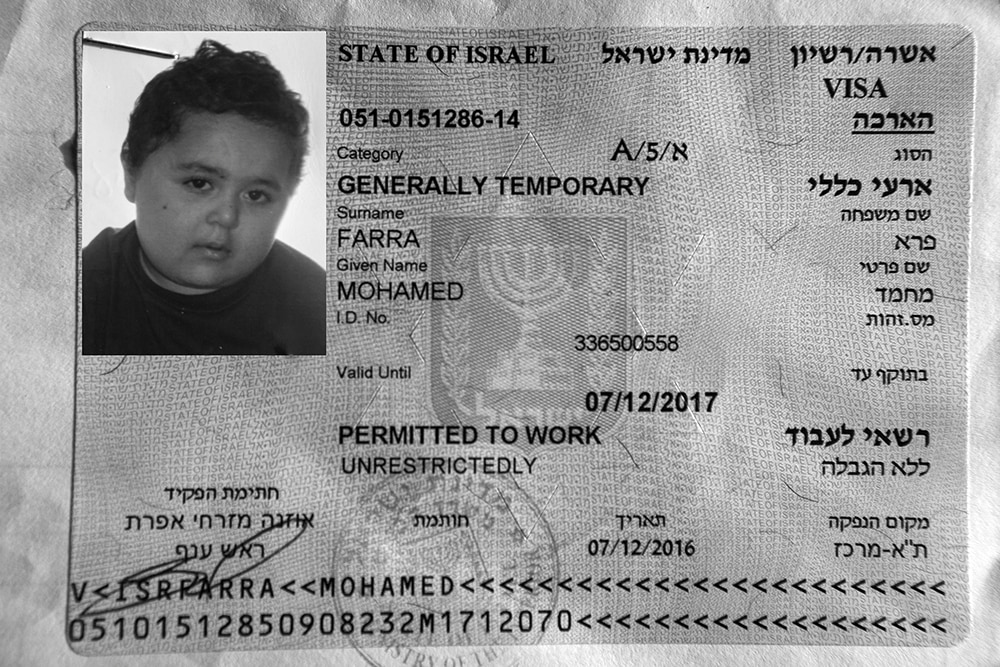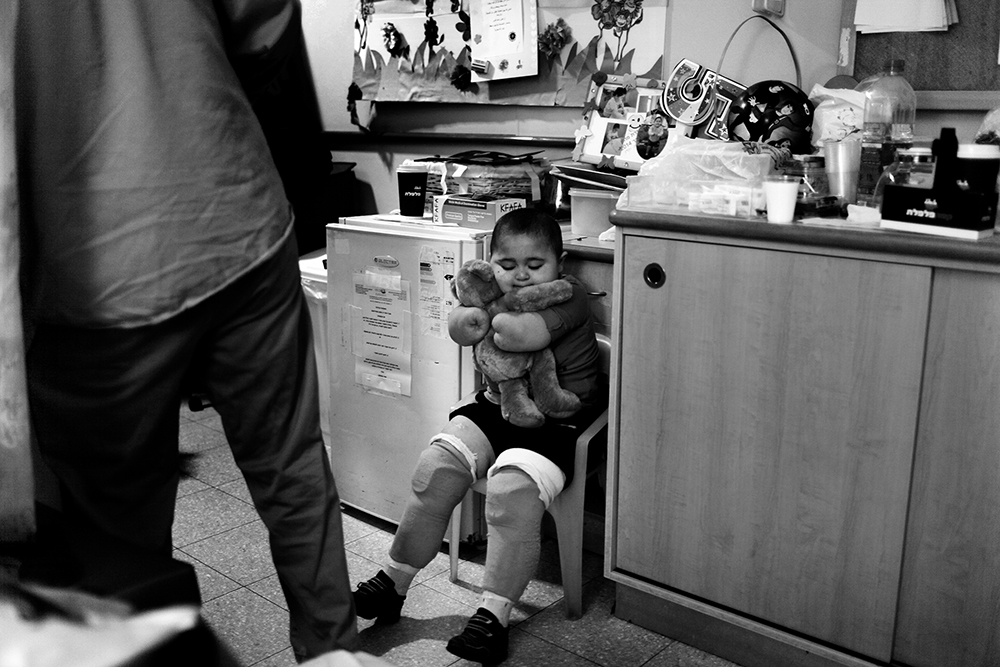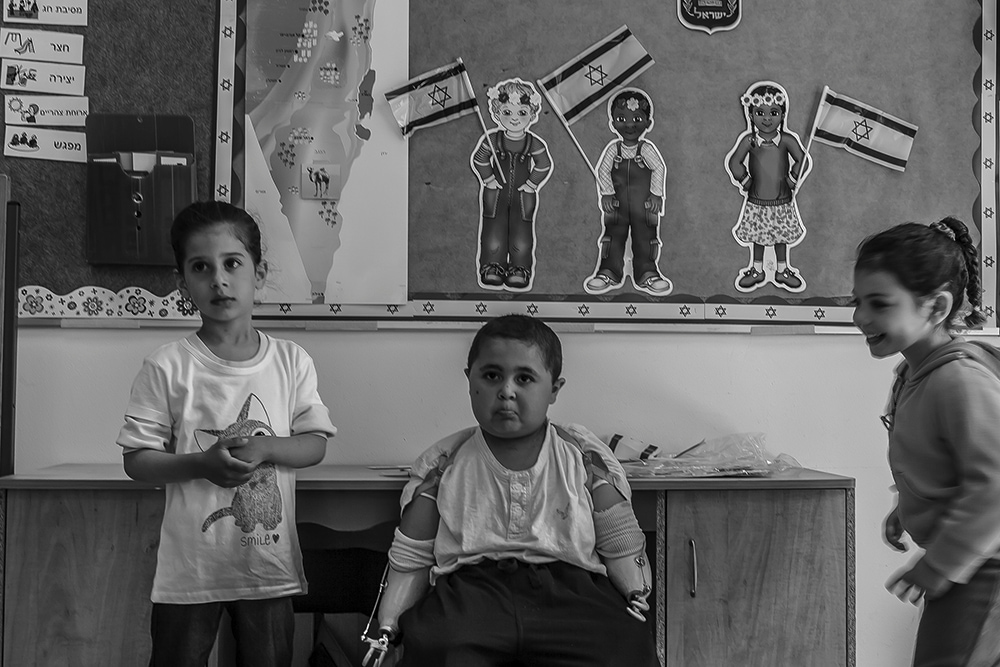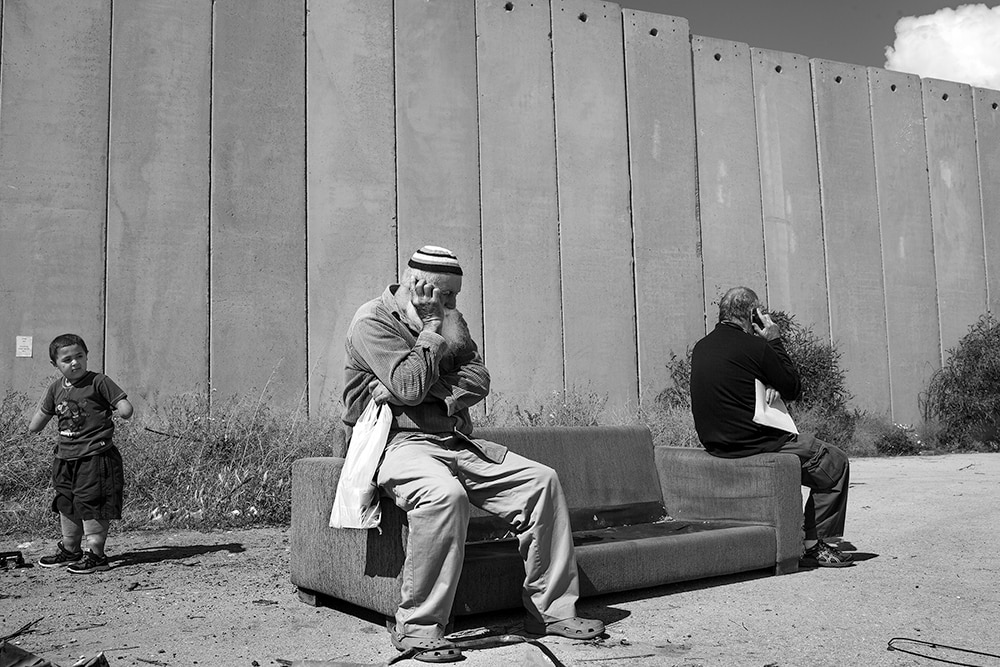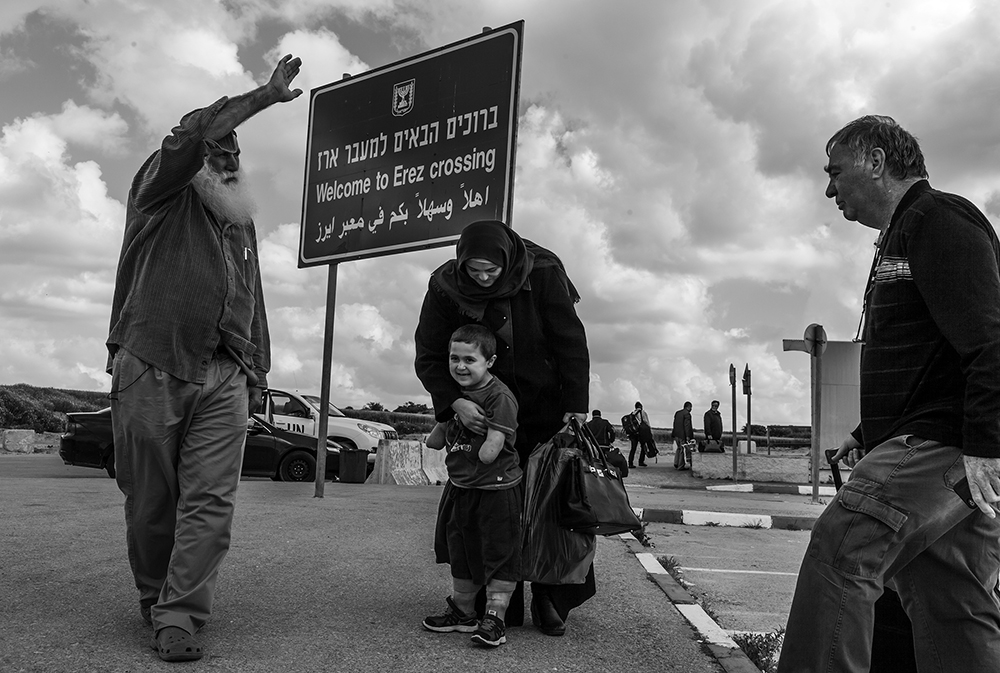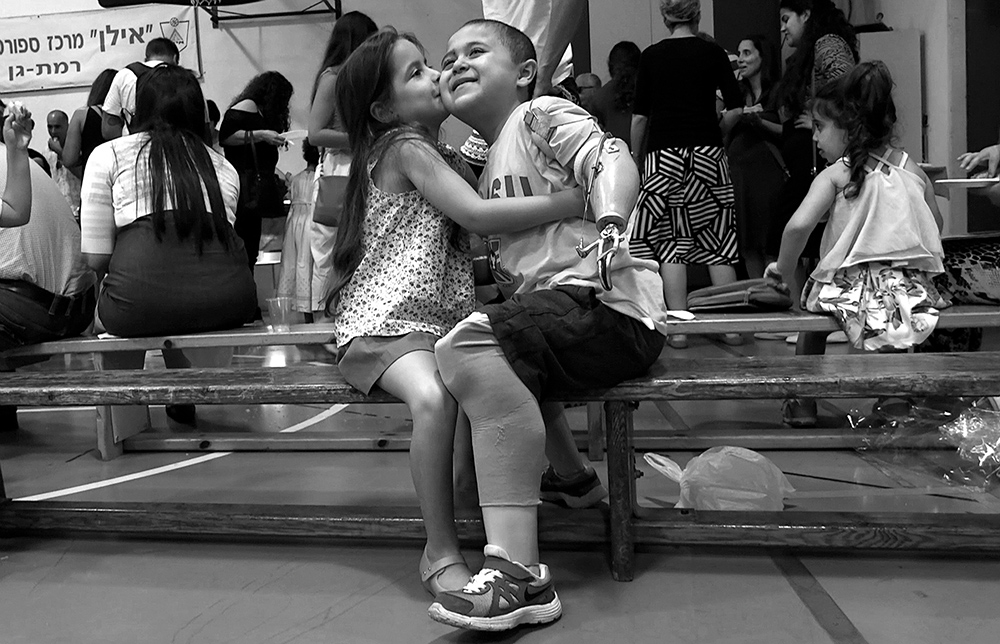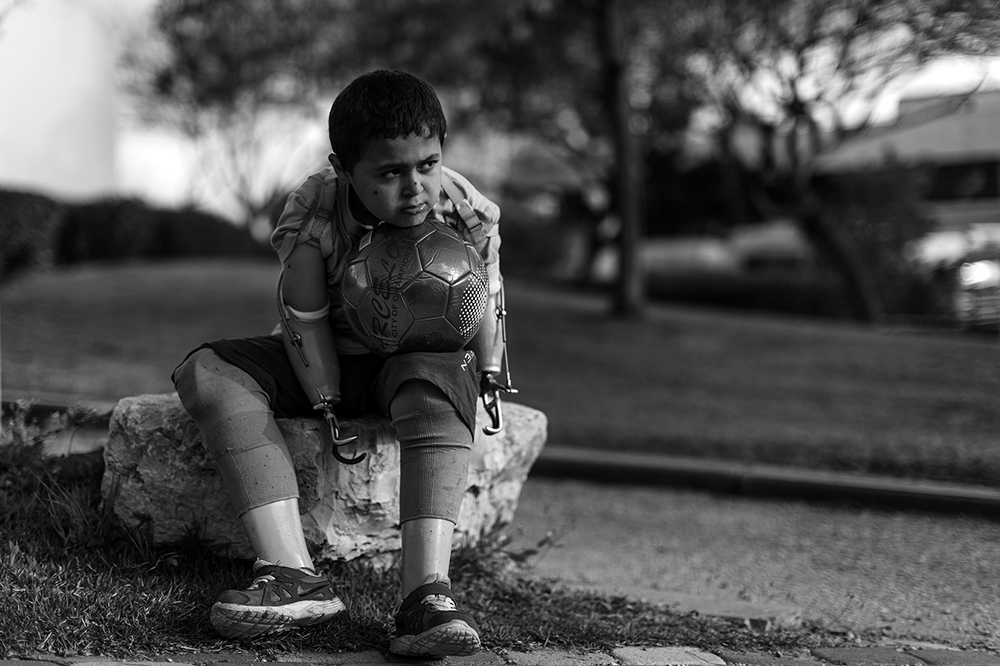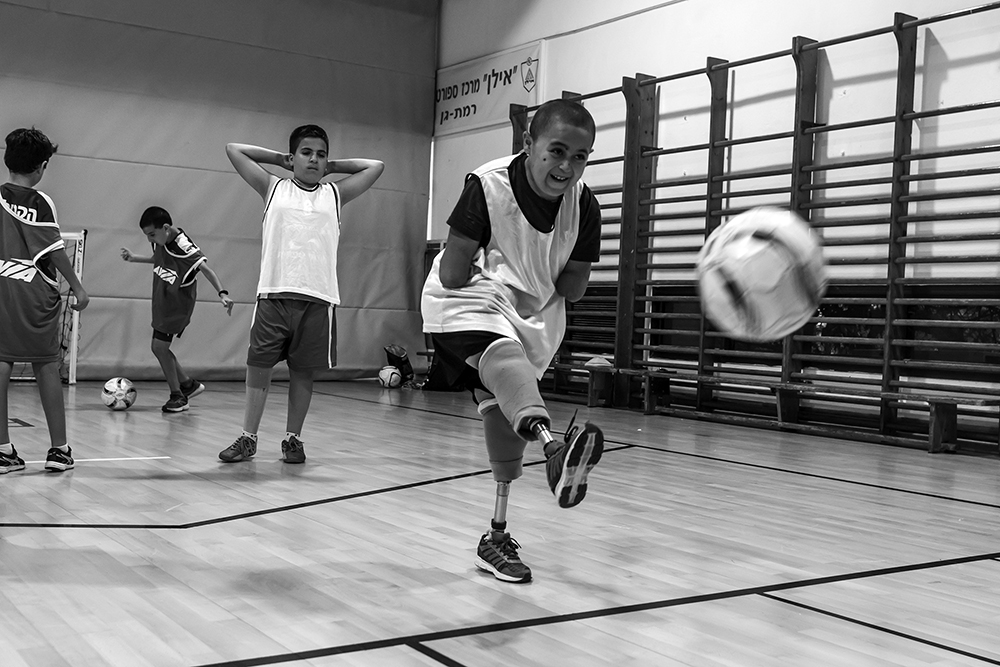 At Muhi's side: his grandfather who was allowed to cross the border with him, while his mother is only allowed to do so every few years. And Buma Inbar, an Israeli who strives for peace (to Muhi's right on the picture), whose son died as a soldier in Lebanon. Left behind in the Gaza Strip: Muhi's siblings and a father who wants his son to return from "enemy territory".
Israeli photographer and documentary filmmaker Rina Castelnuovo has accompanied Muhi's life since 2013. She shows the boy's remarkable 'stand-up' qualities in a hospital near Tel Aviv, his humor, his desire to learn, his winning charm, his ability to make friends and overcome all of the adults' borders. His grandfather once asked Muhi whether he loved him. Muhi's answer: "I love you to the sky and the sea." Muhi's dream? To become a football player...
Curriculum Vitae: Rina Castelnuovo (Freelance Photographer)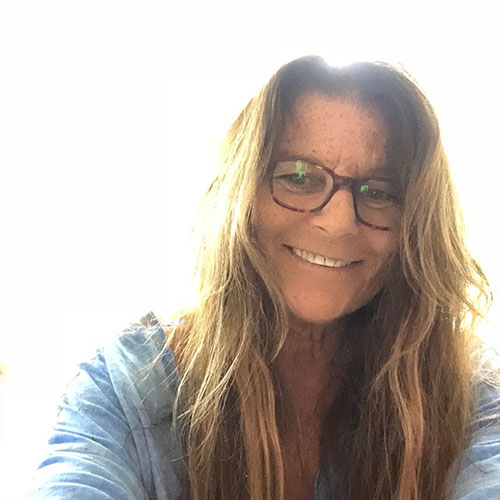 I am an Israeli veteran photojournalist with some four decades of experience photographing war and peace, Israelis and Palestinians. I am also a documentary filmmaker. (Muhi; Generally Temporary)
My very first employer was The Associated Press and my most recent employer is The New York Times, Jerusalem bureau, since about 1992. For exhibitions I am represented by Andrea Meislin Projects in New York City, and Contact Press Images in New York also handles some of my work. Awards, few repeatedly over the years, OPC (Overseas Press Club of America) APME (Associated Press Managing Editors Award) World Press Photo, POYI, Best of Photojournalism and more.
I'm married to a photojournalist Jim Hollander and we have 3 daughters and live in an agriculture community just west of Jerusalem.
For the past few years I have been photographing personal projects. Long ago I learned that It is much easier to photograph war and conflict than it is to visualize its impact on people's lives, like Muhi.
I came in contact with Muhi and his ordeal in 2013 while photographing Israelis and Palestinians who lost their loved ones to the hostilities. It is through empathy and reconciliation that they are conducting a dialogue.
After it was published (the New York Times titled "Bereaved") it led me to direct connection with Muhi and his family. The child also connects me back to Gaza (as an Israeli, I'm barred from entering Gaza since Hamas took control in 2006).
Gaza, I knew well as part of my ongoing coverage from the early 80s to 2006, and a continuous encounter, face to face, with misery, violence and hopelessness among the people of the Strip.
I have been a witness to so much grief, loss of lives and catastrophe on both sides of the conflict, while learning to see what many Israelis and Palestinians cannot or do not want to see, the recognition of their common humanity.
1st Prize: Antonio Aragón Renuncio
Every child matters. They are seen as a "punishment from the gods", sometimes even as "demons". The "Saint Louis Orione Center" is their safe home. One of these children: the boy with leg orthosis, photographed by the Spanish photographer Antonio Aragón Renuncio.
2nd Prize: Turjoy Chowdhury
Born homeless: Stateless children, born whilst fleeing their homes, with no birth certificate. Dhaka-based photographer Turjoy Chowdhury took pictures of babies, one day, one week, three months old, born to parents from Myanmar.
Honorable Mentions
In addition to the winning photo series, the independent jury also awarded ten honorable mentions. The stories show children from many different countries all over the world.